Vinod Denim is one of the well-known denim mills in India. Having been set up only about 11 years back, the mill is a part of the Vinod Group under the leadership of their Director – Mr. Vinod Mittal. We discussed some key points in the denim industry with him in a small interview. Look at some interesting ideas that he shared with us.
1) When did you think about entering the denim arena and how has been the journey?
Vinod Denim Ltd produces denim fabric from 4.25 oz. to 14.0 oz. with a complete range of weaves like 2/1 Twill,3/1 Twill,4/1 Twill,100% cotton, Knitted Denim with or without Lycra, and strong quality control.
Group Vinod started a greenfield project for manufacturing indigo denim fabric in 2011 and had a modest production capacity of 5 lac meters per month then which has grown by almost 8 times now within a time span of 11 years and is now currently about 4 million mtrs p.a .
With due diligence and a market survey, the company forayed into exports by selling denim fabric to 11 countries and eyeing a major boost in sales within 3 years of operation. "Sky is the limit for those who have a clear vision of goal and integration of all business units to perform to its optimum efficiency".
To augment further market share with an aggressive marketing strategy and expansion Vinod Denim Ltd always look for professionally managed denim fabric channel partner all across its markets.
2) When did you think about entering the denim arena and how has been the journey?
It was 11 years back when we were exploring the possibilities of technical textile from fabric printing, we found allied industry as denim. The denim industry had an attractive annual growth rate of 25% p.a.and one of the biggest industry in India, which prompted us to enter into the arena.
The best part about denim fabric In US and European markets is that all classes of people had a fancy for this wonder fabric. While in India it was the younger generation who were mad after this fabric while there was a large pool of potential buyers from the middle age group to the older generation. We found an opportunity that was still un-tapped hence final call was taken to start denim fabric manufacturing.
3) What are the areas where you feel Vinod denim specializes in as a mill?
Vinod Denim provides has 4 slasher ranges on which different qualities run. With the right mix of warp and weft types, we are able to provide a number of qualities in a reasonable time frame to our customers. This enables us to remain flexible, provide a bigger range and take lesser time in deliveries to our customers. Besides, our higher widths ensure that the customer is getting more fabric sq mtr in a given period.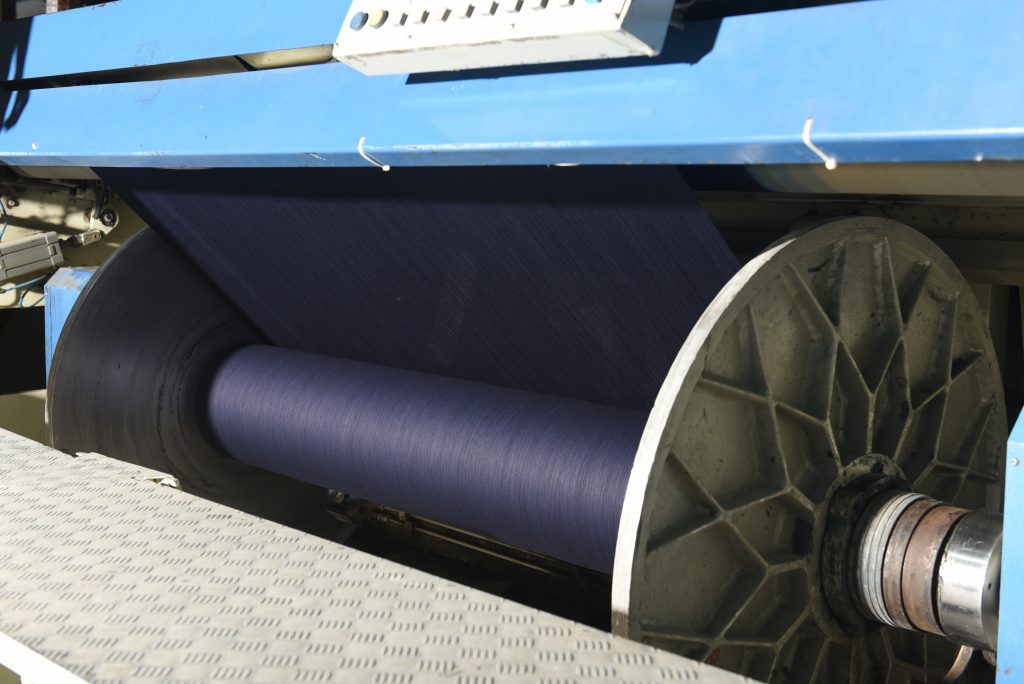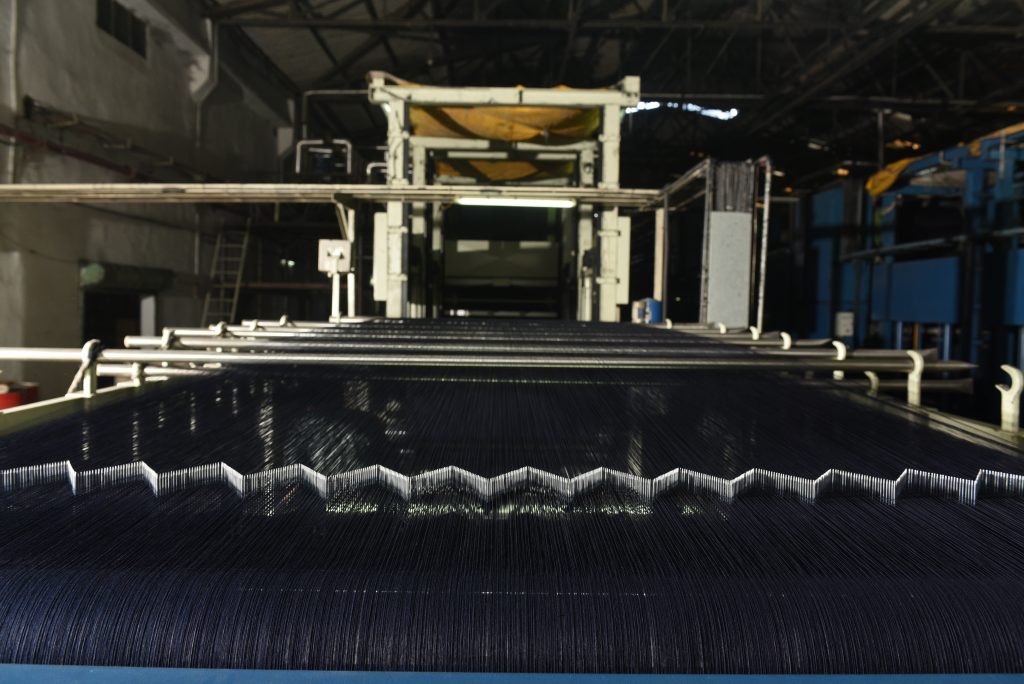 4) Out of your current collection, which products do you think are of special interest to your buyers in overseas markets.
The Indian Denim Industry is showing a notable increase in recent years. Indian denim brands and manufacturers are focusing on increasing their export globally. Considering the significant proportion that India commands in the international trade of textile and garb, the industry is ready to add more exceptional manufacturing capabilities.
The wider width denim fabric with the good flat finish is in good demand overseas and Vinod Denim specializes in these 2 parameters with total of 213 new looms installed and working with their full capacity making it customers' first choice.
The real-time communication and delivery with pocket-friendly pricing of Vinod Denim Fabrics along with sustainability attract foreign buyers.
5) What are the steps you are taking to improve your sustainability quotient?
Vinod Denim Ltd with its own ETP Plant not only uses less quantity of water during production processes but also provides safe water for the cultivation of plants in and around the factory. As per WFTO (The world Fair Trade Organisation) report a kilogramme of textile needs around 200 liters of water while VDL is using paltry 70 liters of water.
The production process uses cadmium, lead, or mercury-free organic chemicals to safeguard the health of workers and the environment and does not pollute water also.
Vinod Denim has installed photo galvanic cell panels to save power, water & steam and continuously up-grading the technology. It promotes sustainable textile manufacturing by preserving and reusing energy and also it lowers operational costs.
Vinod Denim with the flow of market dynamics is one of the pioneers for lots of products being manufactured with the usage of market-friendly chemicals and introduced first time in the market like wider width fabrics of specialized finish ensures the lowest fabric consumption during garment manufacturing. Our mission is…..
***ZERO DEFECT & ZERO EFFECT***
For more details on Vinod Denim , click on this email to connect .