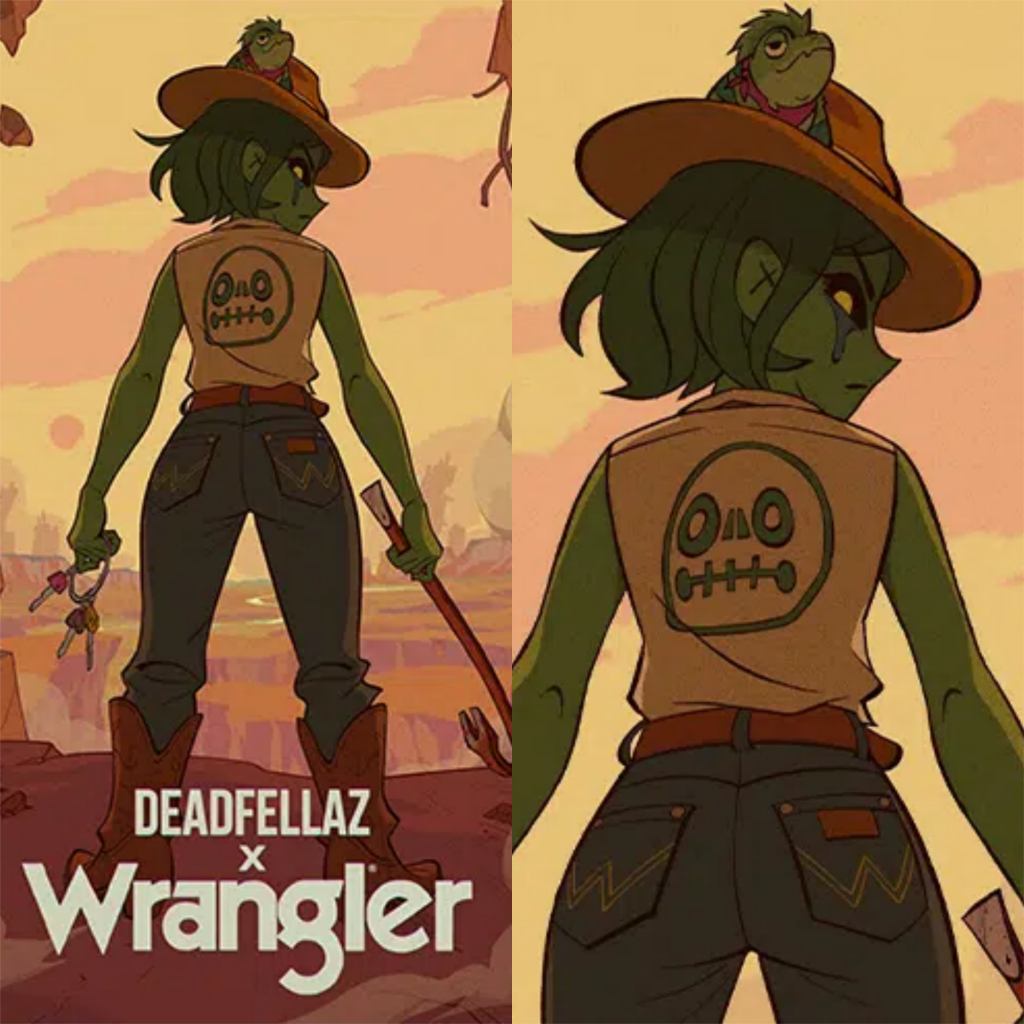 Wrangler Denims, a popular brand of denim, collaborated with Deadfellaz, a high PFP NFT challenge, to offer a contest using a "Choose Your Own Adventure" approach.
Numerous businesses and brands have invested in NFT initiatives, blockchain technology, and the metaverse. However, probably not as much as in fashion. Over the past several months, a number of fashion labels have entered Web3, indicating that the industry's interest is only growing.
Fashion firms have been embracing Web3 technologies more as time goes on, and the technologies demonstrate that they are here to stay. This is because NFT technology opens the door for virtual fashion and the metaverse gives a platform for avatars to show off their digital gear.
10,000 "undead" NFTs make up the Deadfellaz collection on the Ethereum blockchain. "Undead" being a reference to Zombie cowboys who are kind of alive ! Since its August 2021 debut, the gender-neutral NFT project has gained popularity among NFT enthusiasts, including celebrity entrepreneur Gary Vee, who holds at least one NFT from the collection. As of this writing, a Deadfellaz NFT on OpenSea has a floor price of.65 ETH, or roughly $1,100.
"What's Green and Wears Denim?"
An interesting title indicating to the green zombie avatars wearing the cool Wrangler denims.  With this new alliance, Web2 and Web3 are coming together to offer consumers an opportunity to win gifts, both physical and digital.
What's green and wears denim?
A @Deadfellaz X @Wrangler partnership. pic.twitter.com/V6m0eKDGWx

— Deadfellaz (@Deadfellaz) September 8, 2022
The claim implies that participants will receive NFTs in addition to redeemable physical goods for the same. Although it's only a hunch, there will probably be a competition where fans of Deadfellaz can team up to compete for prizes. More details still need to be revealed.
Wrangler won't be making its first foray into the NFT region. The denim brand worked with Grammy Award winner Leon Bridges and NFT market LTD.INC earlier this year to launch the "Mr. Wrangler". High-end players in the fashion industry are actively researching the NFT space in an effort to increase the reach of their brands.