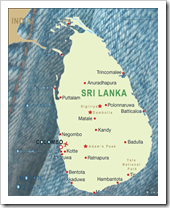 Further to our previous report  on Sri Lanka denim buyers and garment manufacturers, we are listing again herewith the latest suppliers and buyers of denim in Sri Lanka. The report will give detail related to the garment companies who are buying denim fabrics and the companies from various countries around the world who are supplying these denim fabrics to them and their contacts and brief profile. 
Fabrics came from various countries including China, India, Pakistan, Hong Kong and Taiwan. It would be possible to understand which are the largest buyers and regular suppliers.
This report is available under our Subscriber Report section(paid) .  Here is a list of all the reports that we have done under this section till now .
Here is the list of all the Subscriber Reports that we have done till now and available to our annual subscribers.
24. Denim Import Duty Calculator For India (Download)
23. Denim Jeans Production In Italy , Portugal and Spain
22.US Denim Imports Fall Again : 1st Qtr 2012
21.Denim Jeans Importers In India–1 [Subscribers Report]
20.Denim Fabric Importers India 2012- I [Subscriber Report]
19.Colombia Denim Buyers
18.EU Exports Of Denim Fabrics 2010- 2011
17.LESOTHO–Denim Buyers, Export Figures , Fabric Import etc.
16.Listing Denim Fabric Buyers In Chile
15.Sri Lanka: Listing 6 Buyers Of Denim Fabrics
14.US Denim Imports Under Special Programmes
13.Egypt : Denim Exports 2000-2011 ; Main Suppliers Etc
12.Denim Fabric Exports From India–Oct – Nov'2011
11.Denim Fabric Imports Into India 2011
10.Pakistan Denim Mills, Exports Data, Suppliers Etc
9.Denim Agents In Europe –II
8.Denim Agents In Europe – I
7.China Denim Exports : 2000-2011 , Quantities, Prices ,Suppliers etc
6.Vietnam : Denim Exports To EU /US ,Main Suppliers etc
5.Bangladesh Denim Exports : Prices, Quantities , Values , Graphs Etc–2000-2011.
4.Listing 4 Importers Of Denim Fabrics In U.S.A
3.Shipments Of Denim Fabrics From India – Prices , Destinations Etc[Subscriber Report]
2.Cambodia – Exports Of Jeans ,Prices, Main Suppliers Etc [Subscriber Report]
1.Important Denim Jeans Factories In South America And Their Buyers – [Subscriber Report]
Rest of the report is visible to our paid subscribers. In case you wish to contact us for more info at , send email at mktg@balajiinternational.com . To see all protected reports titles,visit this page http://www.denimsandjeans.com/subscriber-only-reports-3