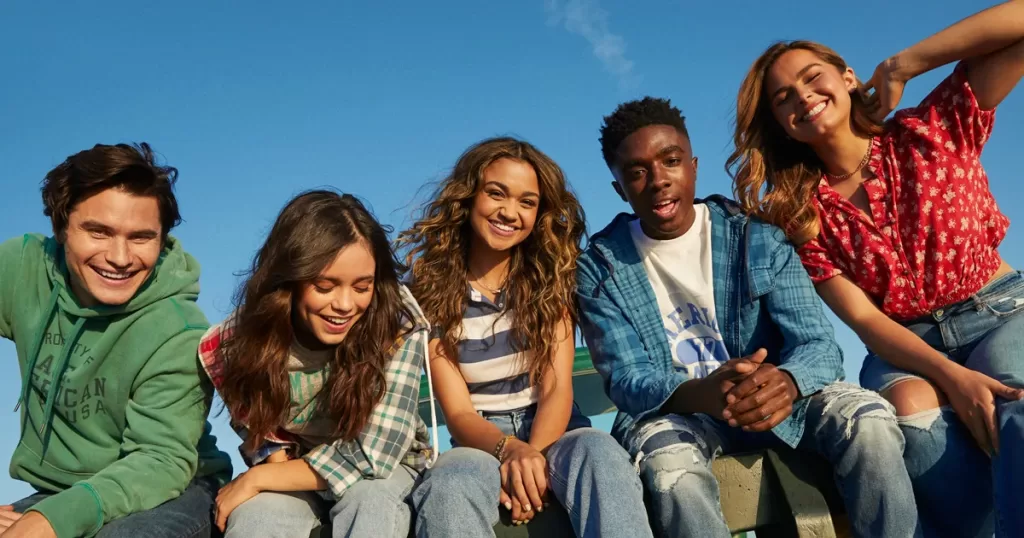 The end of summer is usually the time for back-to-school shopping. As parents and school districts catch up with the prospects of remote learning or socially distant classrooms, and the potential of yet another lockdown, children's apparel companies are hopeful that kids will still need new clothes. Several retailers are expecting sales from this back-to-school season to outpace 2019 mega sales. The back-to-school season is rather predictable for fashion brands. Therefore, clothing retailers generally schedule special sales to draw parents and students into the store to purchase a new product.
MAJOR BRAND IMPARTING THIS TREND
Brands are all set to cover up the low sales margin incurred during the last year of the pandemic. Sales and advertising campaigns are pouring out everywhere to attract Gen Z consumers.
AMERICAN EAGLE HEARTS AT ITS DENIM COLLECTION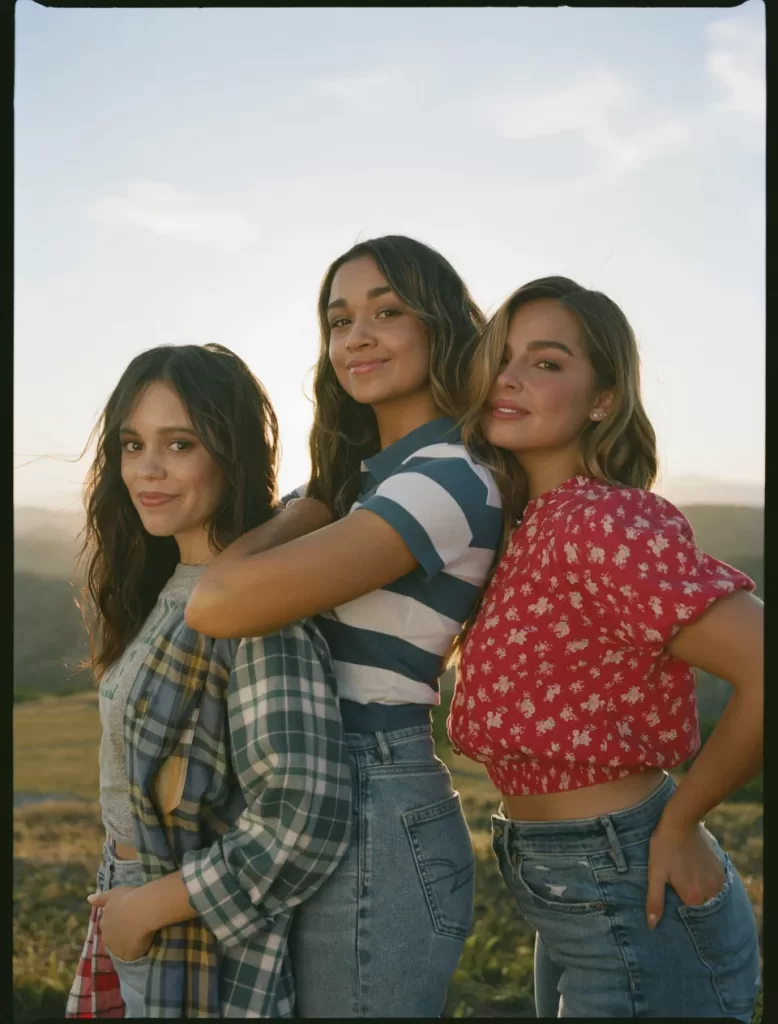 Apparel retailer American Eagle unveiled a new, denim-focused 'back-to-school campaign' (BTS'21) this week under the tagline "Future Together. Jeans Forever," which features actors Caleb McLaughlin, Jenna Ortega, Chase Stokes, Madison Bailey, and singer Addison Rae. The campaign highlights the Evolution of the Virtual Shopping Experience and aims at getting people excited to show off new styles as they head back into the world together.
New fashion trends incorporating innovative designs, fits, and fabrics that inspire customers will be seen making a statement in their Jeans. This back-to-school season, the brand will continue to lead the industry through innovative virtual shopping experiences with partners Snapchat and Bitmoji to connect with customers through augmented reality and digital expression. The brand in partnership with Snapchat is launching the 'Dress Yourself'augmented reality experience. A first-of-its-kind experience that enables users to try on and shop selected looks from the AE Back-to-School Collection using the self-facing camera.
"As we celebrate the excitement of being back together, American Eagle's 'Future Together. Jeans Forever' campaign symbolizes the brand's continued mission to inspire positivity and support our customer's freedom to be their truly unique self," said Jennifer Foyle, President & Executive Creative Director, American Eagle
CUSTOMER'S FAVE FITS
America Eagle is all set for customers to spot their favorite fits. The back-to-school faves consist of:
Men: The new Airflex+ Athletic Skinny, 360 Skinny, Temp Tech Athletic Skinny, and 360 Slim offer ceaseless flexibility and comfort. The collection also includes classic cotton hoodies, hooded flannels, and graphic tees providing boys with versatile outfitting options.
Women: This includes a variety of fashion jeans including an updated take on the classic pleated tennis skirt and the ultra-high rise relaxed Mom short, along with an array of new comfort styles ranging from the Mom Straight and Super High-Waisted Flare to the Luxe Super High-Waisted Jegging, High Waist 90s Boyfriend, and Baggy Mom jeans that all pair with the new assortment of smocked woven tops and polo baby tees.
'The new denim collections for him and her feature the Real Good badge noting the style is made with the environment in mind and manufactured in a facility that meets AEO Inc.'s standards for water recycling and reduction.'
PACSUN'S BACK-TO-SCHOOL & FALL LOOKS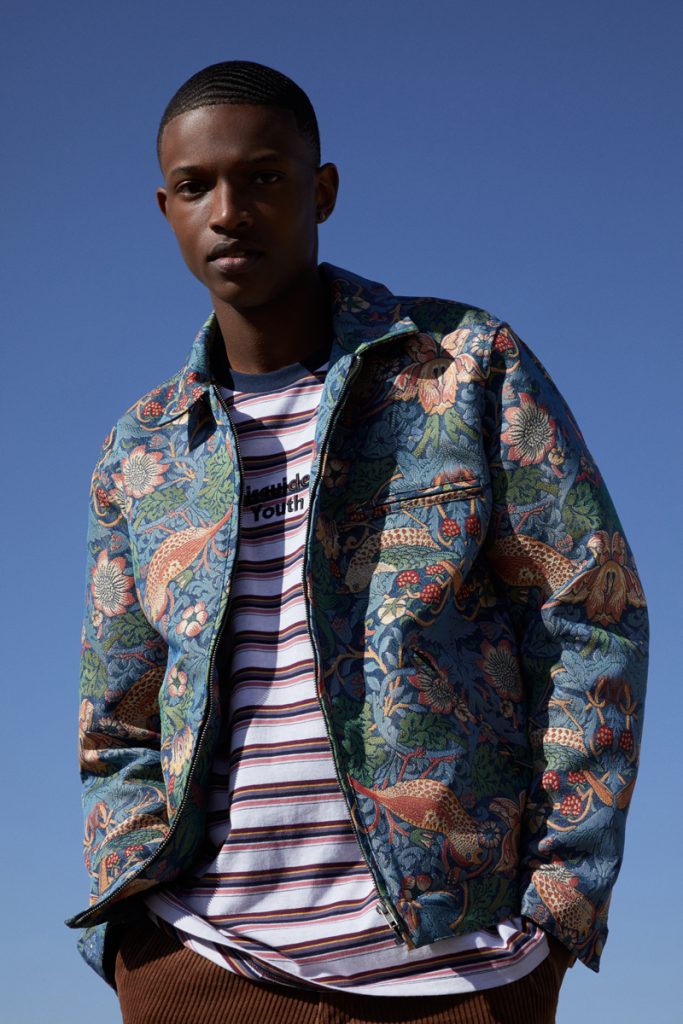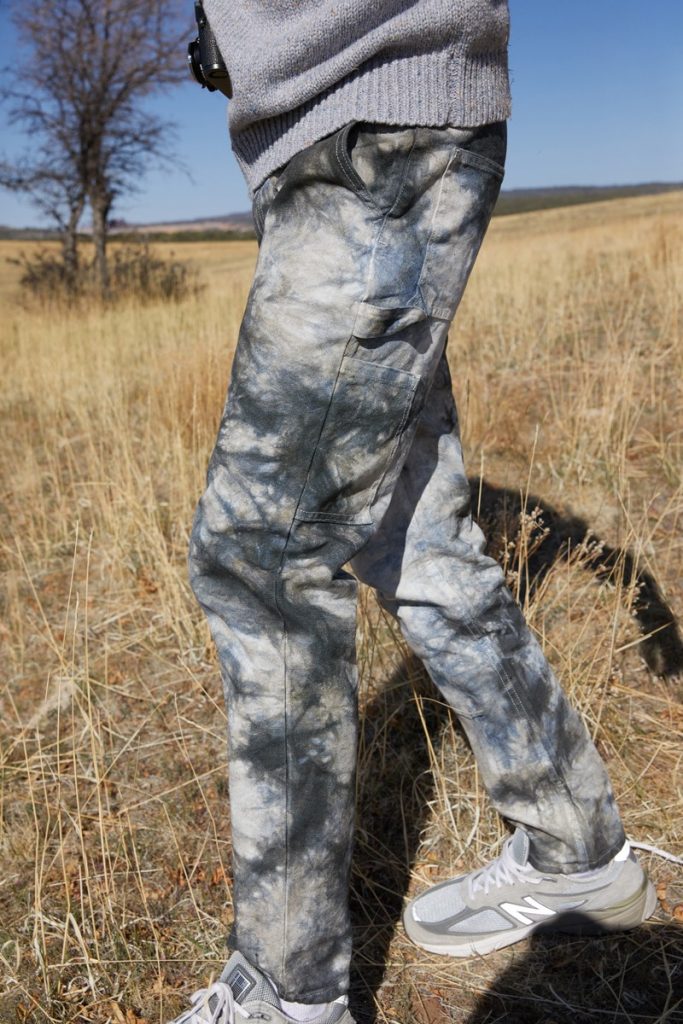 Pacsun releases brand new apparel that exhibits wardrobe staples like hoodies, graphic tees, denim, and pants. A go-to-gig for graphic T-shirt enthusiasts, Pacsun is stepping up its game by providing consumers with a new quiz that matches graphics with one's unique style. The brand is also indulging customers who prefer more understated tops and those building their wardrobe by dropping three and five-pack basic T-shirt deals, making it easy to stock up on different colors of your favorites.
The retailer also aims to introduce a wide range of denim for the season. Its Fall collection of jeans and pants include different attires from unique washes to color blocks and patterns in their best-selling fits such as vintage loose, cargo, and slim taper. Progressing its commitment to sustainability, selecting the new Fall collection jeans is eco-friendly and made with recycled fabrics. The brand has improved its shopping experience and is helping students head back into the classroom with ease by offering free shipping on jeans and sneakers so shoppers can try their items risk-free at home.
OLD NAVY'S GENDER-NEUTRAL KIDSWEAR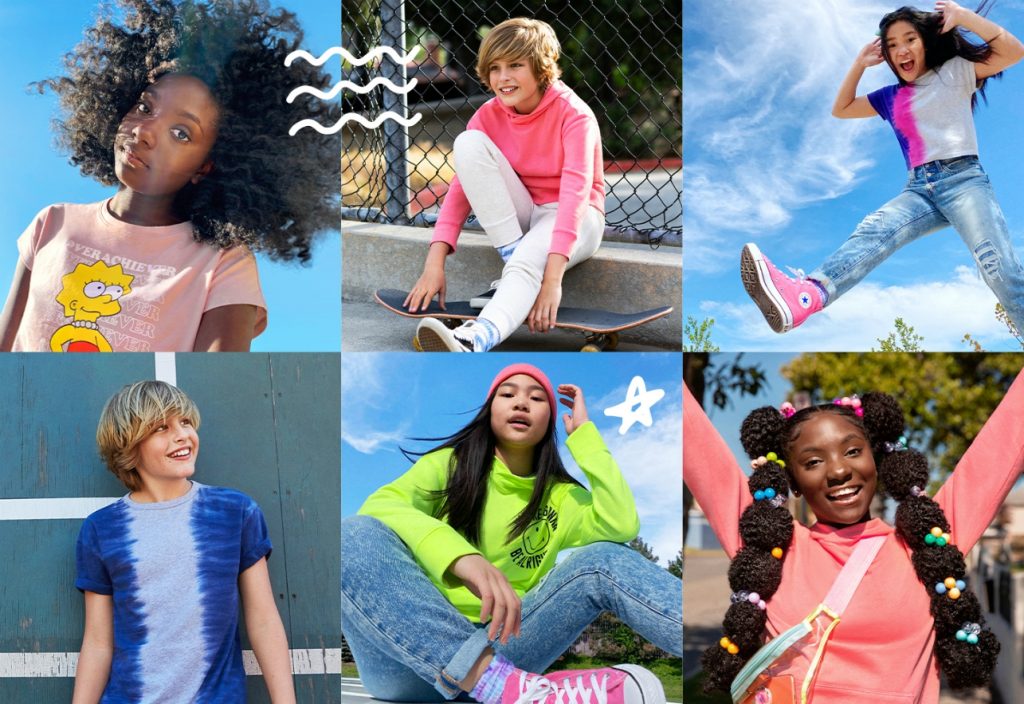 Gap Inc. retailer Old Navy launches its back-to-school collection that brings forth the basics and bright neon colors, graphic tees, high-tech performance fabrics, and throwback 90's tie-dye. The brand has curated fall picks for every school that ranges from classroom to playground and weekend play-dates.
Old Navy brings out a vast and stylish array of gender-neutral kids' clothes that are perfect for transitioning a child back to school this fall. From cozy sweat shorts in different colors to funky graphic tees, there are tons of different pieces to allow kids to express themselves. With this year marking the return to in-person class for many students, that first-day-of-school 'fit is more important than ever for the kids and that is well ensured by the brand's clothing assortment.
THE BOTTOM LINE
This Back-to-School season, kids are helping steer the virtual shopping cart with greater influence over parents' purchasing decisions. For Gen Z, this moment is an exercise in self-expression and personal identity. In addition to apparel, expressing one's personality impacts trends in Back-to-School accessories and supplies. This makes fashion more practical and personalized.