Winnipeg and Montreal were hotbeds of denim production before the productions were shifted overseas due to labour costs.  There used to be a large number of traders and manufacturers active in denim biz and used to import raw fabrics for jeans manufacturing.
Most of that has already disappeared . However, that is not to say that the jeans from Canada are no more visible. In fact, there are a few denim brands with Canadian origins and are strongly connected to Canada with designing and even manufacturing available in Canada.
Some of these brands are :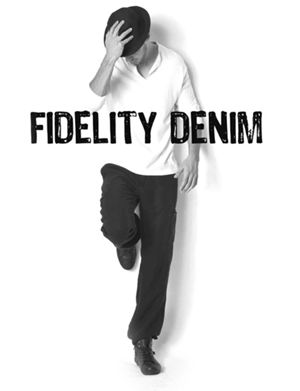 Jason Trotzuk designs them in Canada and they are actually manufactured in L.A . With the line being sold in important retail stores including Nordstrom, the brand is considered a success due to its novel designs and washes.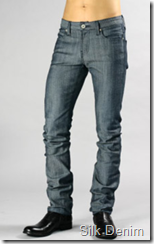 28-year-old Brandon Svarc, cuts its jeans out of Japanese selvedge denim but manufactures them in Montreal. The jeans have attracted attention due to the quality of fabrics . The jeans are all raw and the company says
"We keep all our jeans raw and simple. No washes, no embroidery, no gimmicks… just the best fabric in the world combined with modern fits. We have eliminated these costly (and in our opinion unnecessary) after-effects, and have stripped down our jeans to the core essentials. Now true denimheads and newcomers alike can enjoy these special fabrics at a reasonable price.
Here is an interesting animation video from the company http://www.nakedandfamousdenim.com/video.html
Naked and Famous is available in reputed stores like Barneys in NY to Printemps in Paris.
Silver Jeans – Silver Jeans have been making jeans since 1991 . In fact they had about 1200 sewing machines operating in Winnipeg till about a decade back.  They cover the moderate price range ground and have jeans selling at around $70- $100 . Though the production is now almost done overseas, the brand is essentially Canadian.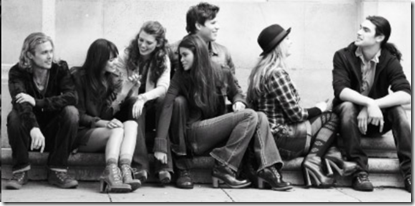 There are still a few more brands which have Canadian origin. Eg Parasuco denim still runs out Montreal and then there is Quintessential series which are assembled in L. A and cost around $300.
The Canadians have maintained their connection with the branding and designing and a bit of denim manufacturing  and it is possible that , like in US and UK, we may see the manufacturing side again picking up in the country..