After the Part 1 of the Fall 16 for the women, we bring the Part 2 covering the Men's denim by some of the known and some not so known labels. However, each of them adds his own unique perspective to the AW season.
Junya Watanabe's well known denim collections which are most of the times bringing maximum with minimum design are always looked for . The military inspiration could be reflected in the uppers but he added his own elements –including solar panels ! His patched and distressed jeans did blend well with modern coats and shirts.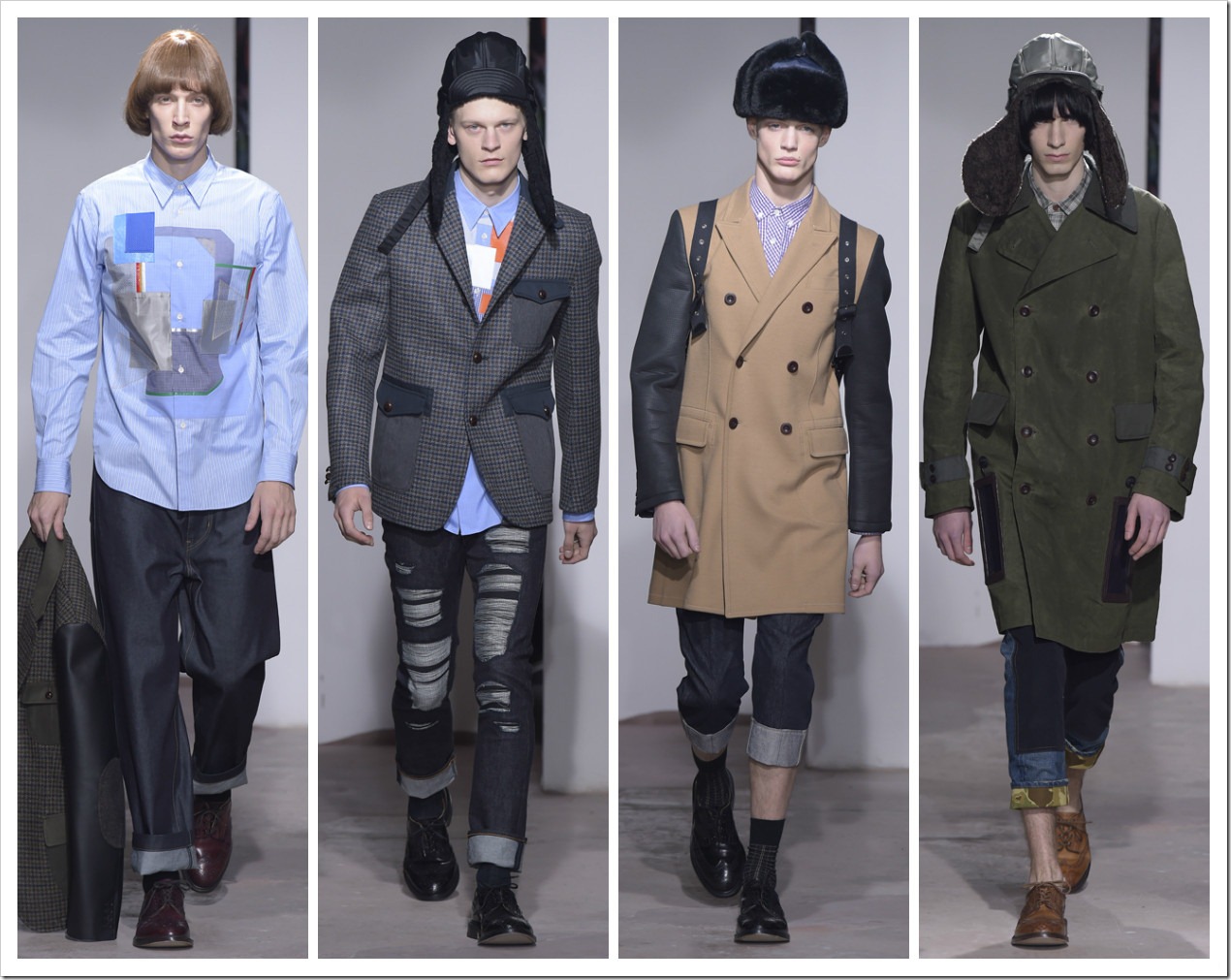 Not truely denim but very denimish coat could be an inspiration for the community. Very hairish and winterish !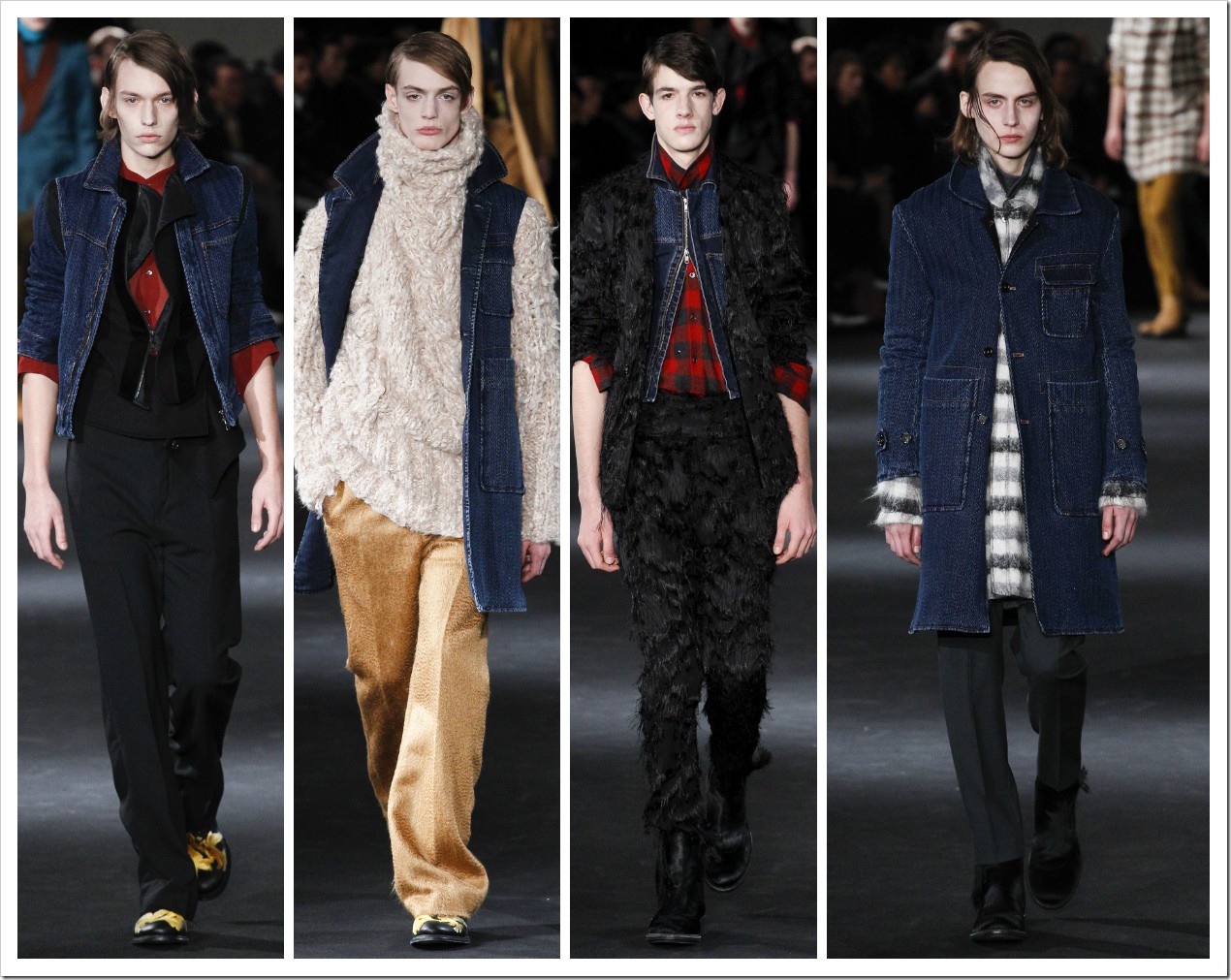 Texas inspiration clearly reflected in the designs of Antonio Marras. Bit cartoonish and coarse – but denim was never sophisticated !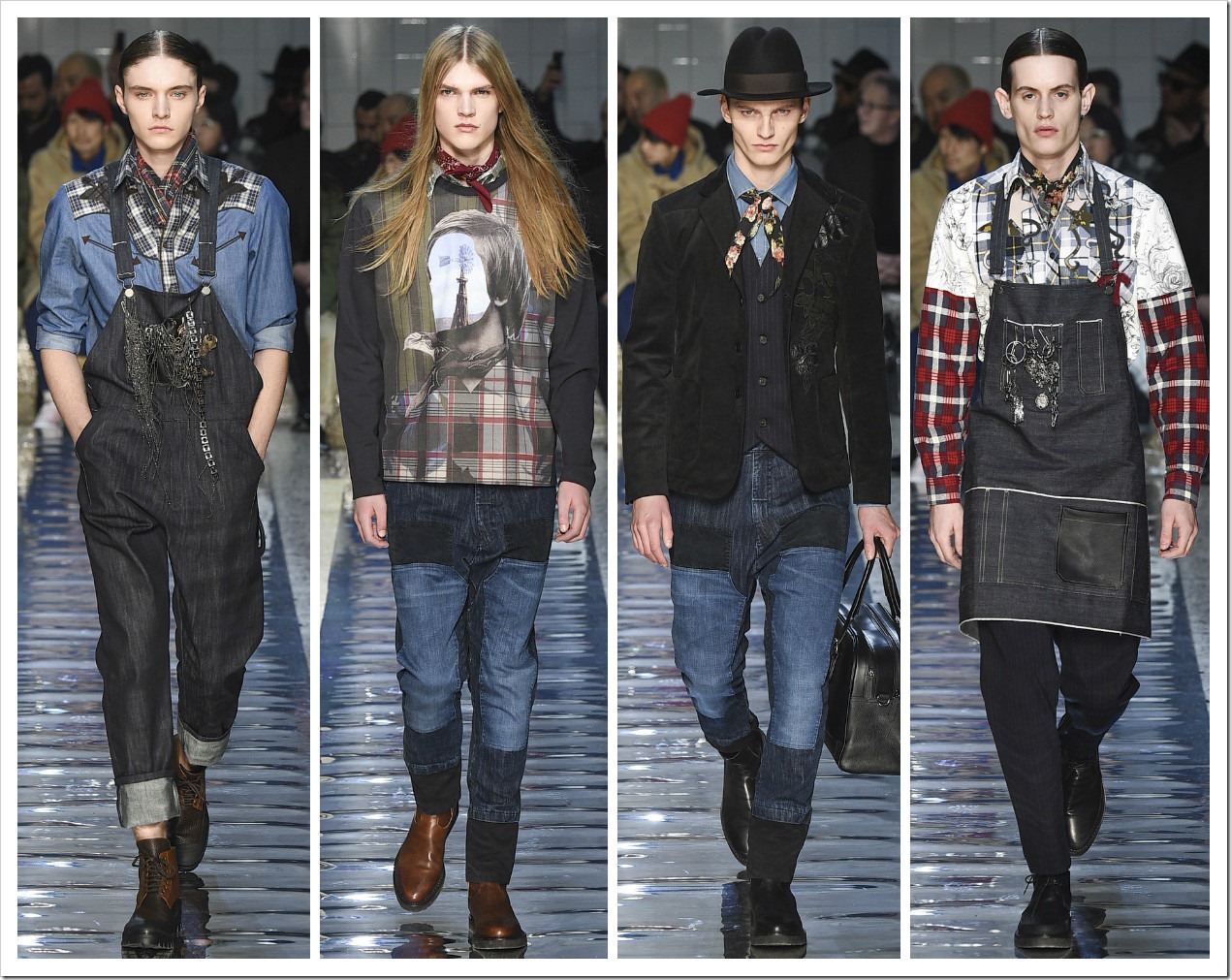 Balmain designs are always standing out – whether you like them or not. The designs were set back in the time of  princely yesteryears.
Belstaff
For those looking for denim for very low temperatures may think of checking out the Belstaff !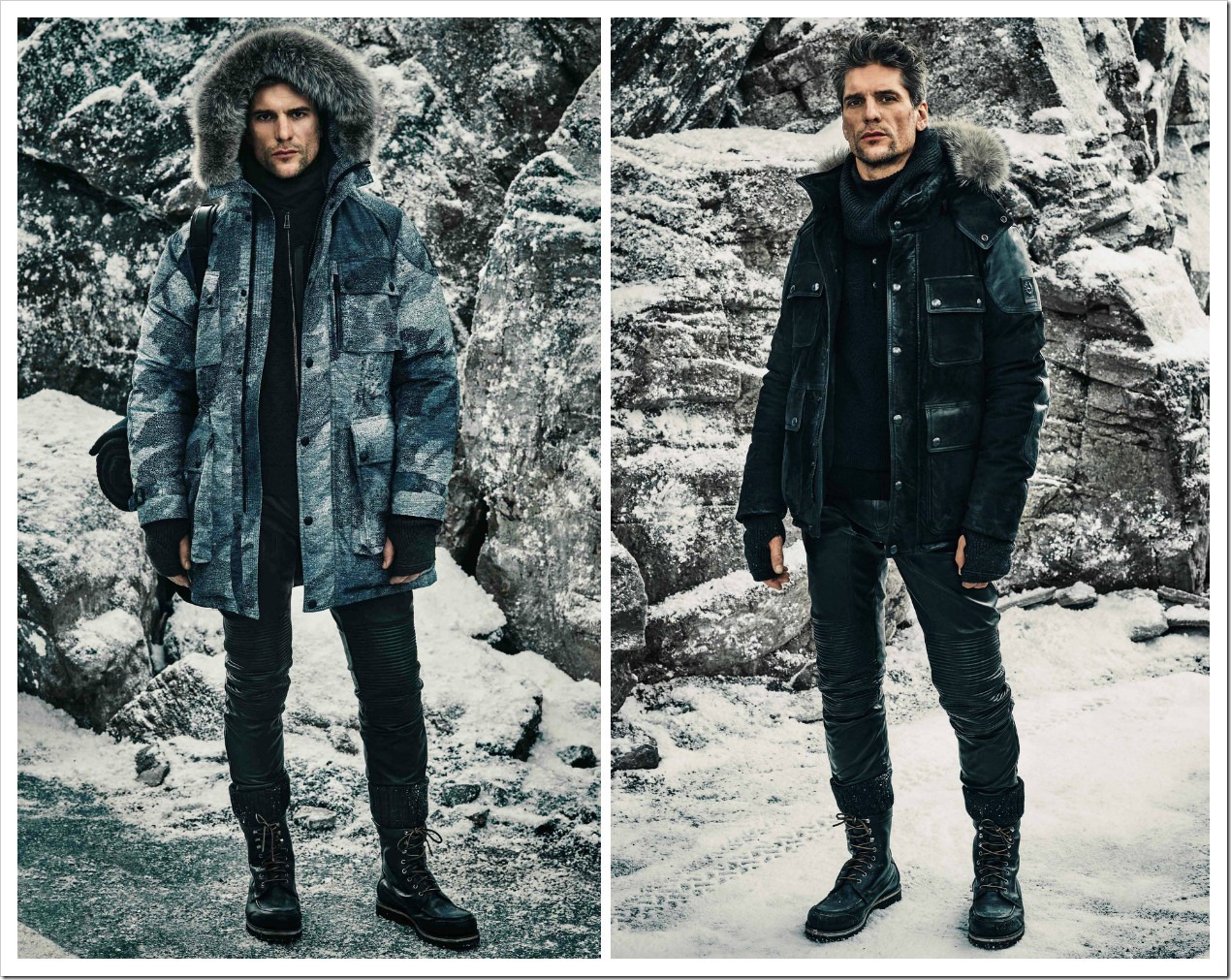 The clothes looked appealing to an ageless audience which favors comfort and a sporty touch  with elegantly ripped denims, cashmere jogging-inspired pants, and  softly tailored pants for more formal occasions. A natural palette of earth tones, grays, and blues added a touch of distinctive character to a look with a versatile modern attitude.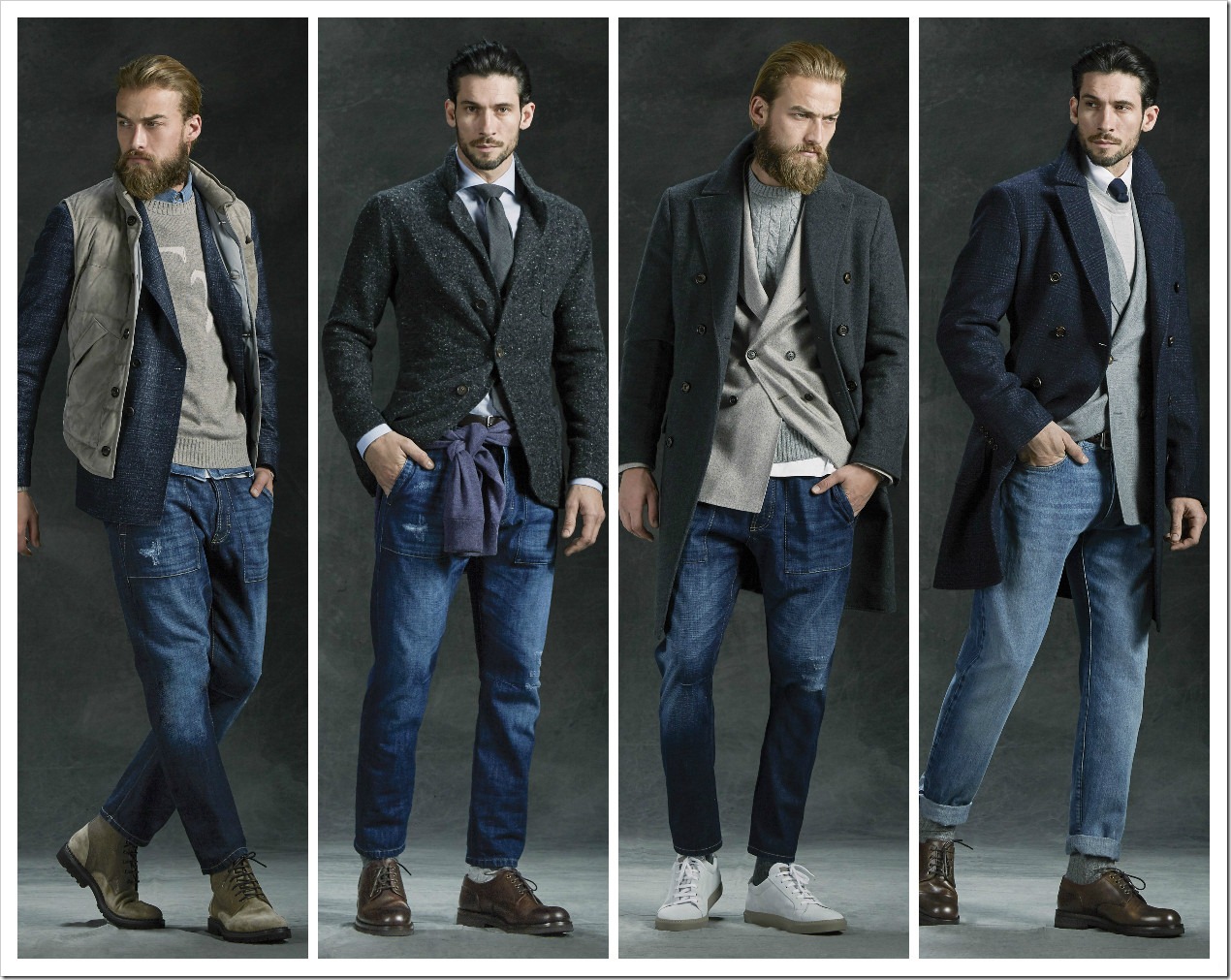 ComaComme des Garçons Shirt
The Japanese brand plays around with a new take on 2 dimensions of the shirts and combines them with some patchy baggyish jeans  for that super cool and casual looks.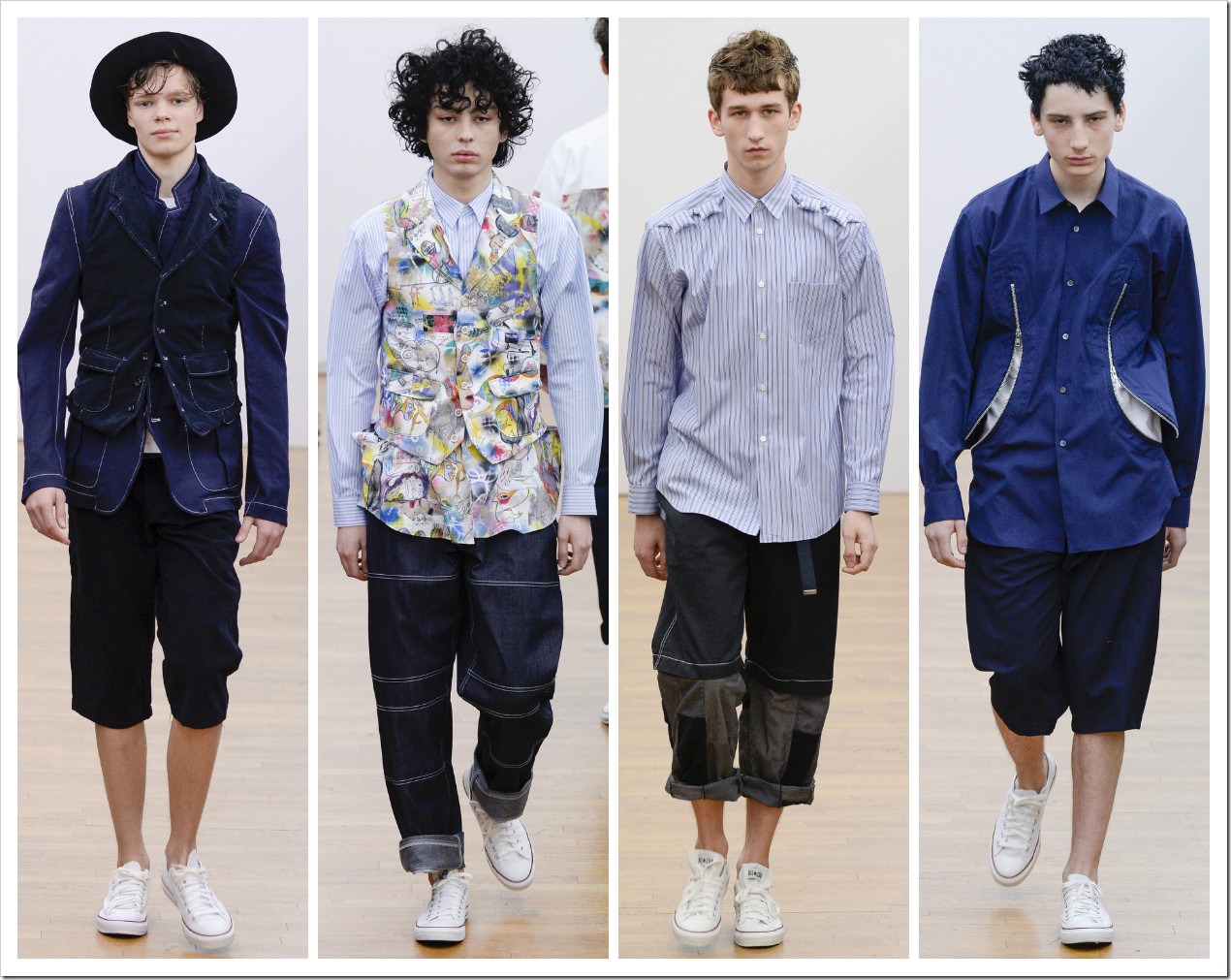 Zucchelli transformed denim into a jacquard, painstakingly woven in an illusion of daily wear and tear, making the everyday precious.  The wear and tear here is rich and golden !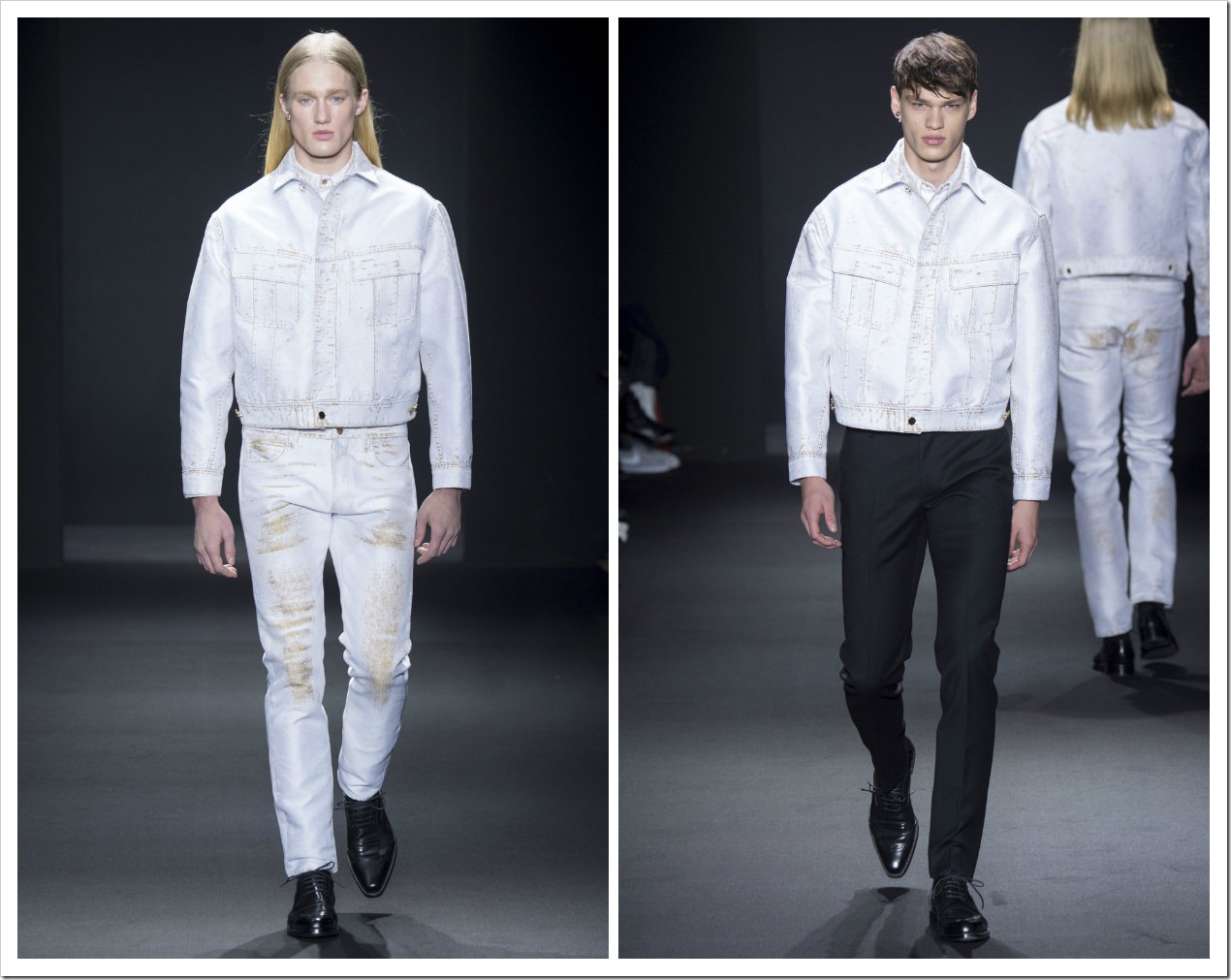 Kim Jones , the artistic director of Louis Vuitton's men's collections wrote  "VolezVoguezVoyagez" in a ribbony print, the title of the Vuitton retrospective currently packing them in at Paris's Grand Palais on his denim jackets. His work is an ongoing conversation between now and then—tugging motifs and ideas from past and trying to integrate them into the future. The denim long coats and jackets were all in greys !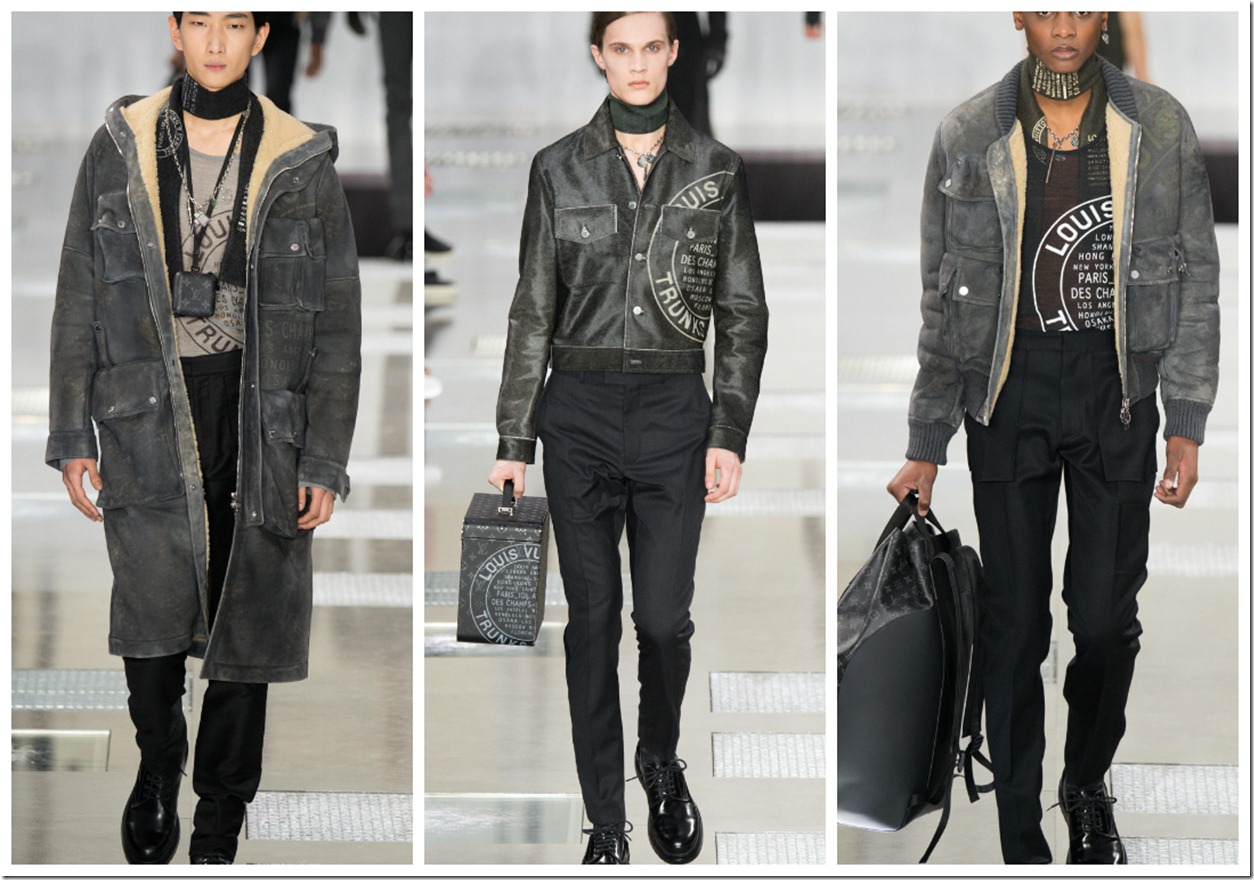 Ever the most entertaining designer, Cavalli comes out with some outlandish embroideries on the denims . But despite it , the clothes show his huge attention to detail in many ways.