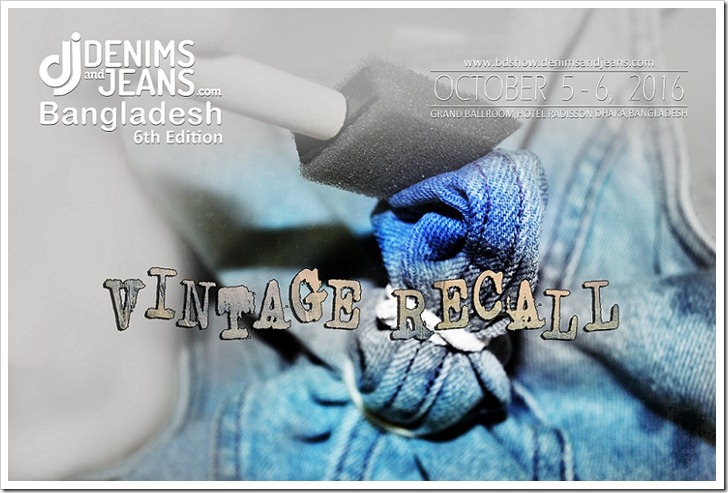 The sixth edition of Denimsandjeans.com Bangladesh shall be held on October 5-6 ,2016 at Radisson Blue , Dhaka with a theme – VINTAGE RECALL.
After launching the first denim show in Bangladesh, we have in the past three years successfully managed to bring the International Mills to a platform where they could watch the Denim Industry of Bangladesh . The objective behind this show has been always to showcase the importance of Bangladesh in the global denim industry . The 5th edition which ended on March 3rd ,2016 at Dhaka , has received a very positive response from all the exhibitors as well as from the visitors. The two days of this denim show started with the opening remarks by honorable Dr. Gauhar Rizvi ( Advisor to PM) followed by representatives of some reputed business communities.
Denimsandjeans is not limited to being  a trade show but is a denim event where a number of activities take place and bring together the global  denim fraternity where they can share their views , ideas , new technologies , business propositions etc. and enable a closer bonding among them. The 5th show was no exception and a number of events took place including seminars, live video conferences, student competitions etc. This time the live video conferences by reputed denim designer Mr. Leopoldo Durante and Owner of Pizarro Laundries – Mr. Vasco Pizzaro , not only set a new benchmark but also showed the perfect blend of quality and technology together.
The show had 30 exhibitor companies from Brazil, India, Bangladesh, Switzerland, Pakistan, China, Turkey, Indonesia, UAE and had over 1620 visitors.The highlight among the buyers' visit  was that of Diesel Teams from Italy and India to the show and specially when it was the first of its kind in this region by the team.  455  companies and over 1620 visitors  from around the world  visited the show, among them being important retailers, buying houses, major factories , agents etc.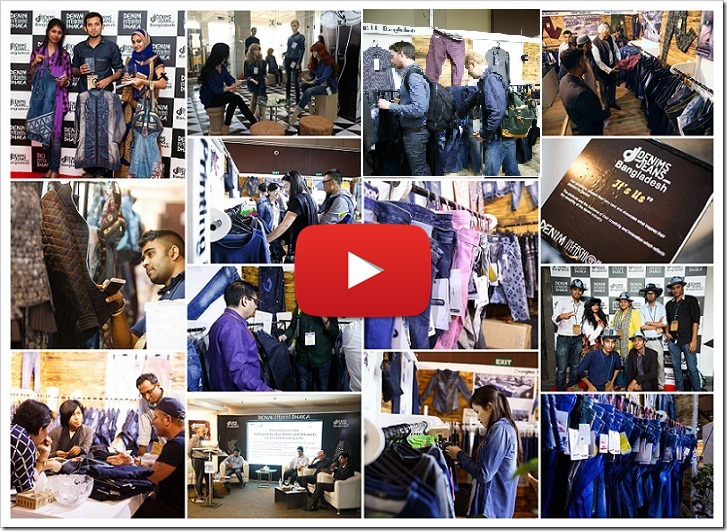 From Denim Playground Dhaka to Denim Hi-Fashion , we have always kept experimenting with new themes with every edition and this time since the entire denim fraternity is celebrating #100Years of collaboration of Cone Mill with Levis , therefore in a mark of respect , Vintage Recall is a little tribute to the vintage nature of denim which is expressing itself through repeated forays by designers into the past in an effort to recreate it. The trend is getting stronger and the ORIGINALITY of denim is getting vogue again . The Vintage Recall not only talks about the Vintage era but it will also talk as to why we need to go back to our traditional method of production in order to achieve the Sustainability in an absolute term.
There is lot to come , and we will update you from time to time.
Don't forget the dates – October 5 and 6 and we look forward to meet you at the show.