After VFC, Gap has also announced the split of the business under their restructuring programme on Feb 28. Gap said that it would be divided into two separate entities in which one of the companies will have Old Navy and other is unnamed as yet .Temporarily named  New Co , the new division will contain Gap, Banana Republic and other brands including Athleta and Hill City. The company has also announced the closure of 230 stores by the end of 2020 which enables them to save between $250 million and $300 million before taxes over the next two years, according to a securities filing.
There are two prime objectives behind this split:
To focus more on Old Navy which has grown to USD 8 billion in annual sales since 1994.
To consolidate other older brands like Gao and Banana Republic under one roof- New Co, which will have approx. USD 9 billion of combined annual sales.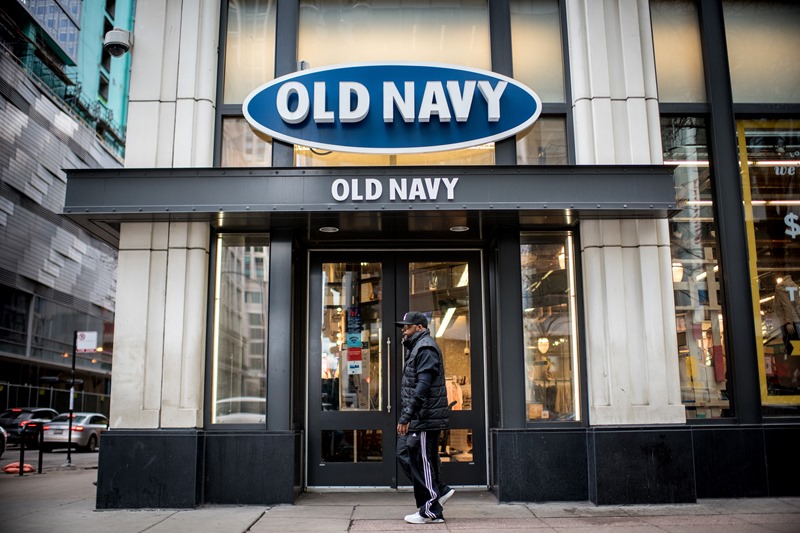 "Following a comprehensive review by the Gap Inc. board of directors, it's clear that Old Navy's business model and customers have increasingly diverged from our specialty brands over time, and each company now requires a different strategy to thrive moving forward," said Robert Fisher, the board chairman for Gap Inc. "Recognizing that, we determined that pursuing a separation is the most compelling path forward for our brands—creating two separate companies with distinct financial profiles, tailored operating priorities and unique capital allocation strategies, both well positioned to achieve their strategic goals and create significant value for our customers, employees and shareholders."
Art Peck, the president and chief executive of Gap Inc., said this will help all the brands move forward. "We have made significant progress executing on our balanced growth strategy and investing in the capabilities to position our brands for growth: expanding the omni-channel customer experience, building our digital capabilities and improving operational efficiencies across the company. Today's spin-off announcement enables us to embed those capabilities within two stand-alone companies, each with a sharpened strategic focus and tailored operating structure."
Peck will continue as president and chief executive officer of NewCo, while Sonia Syngal, current president and chief executive of Old Navy, will lead the new stand-alone enterprise. She has led Old Navy since 2016. The transactions to divide Gap Inc. into two separate companies should be completed by 2020 and are subject to final approval by Gap Inc.'s board of directors. NewCo will be based in Gap Inc.'s current headquarters, and Old Navy will remain at its current headquarters, both located in San Francisco.
The announcement and the fourth quarter results came on the same day. In the 4th quarter ending Feb. 2, 2019, Gap Inc. had registered a net income of USD 276 million and revenue stood at USD 4.6 billion. For the same period last year, net income was USD 205 million and the revenue was USD 4.78 billion. In the current fiscal year, total net revenue was USD 16.6 billion on which the company earned a net income of USD 1 billion compared to net income of USD 848 million on net revenue of USD 15.85 billion.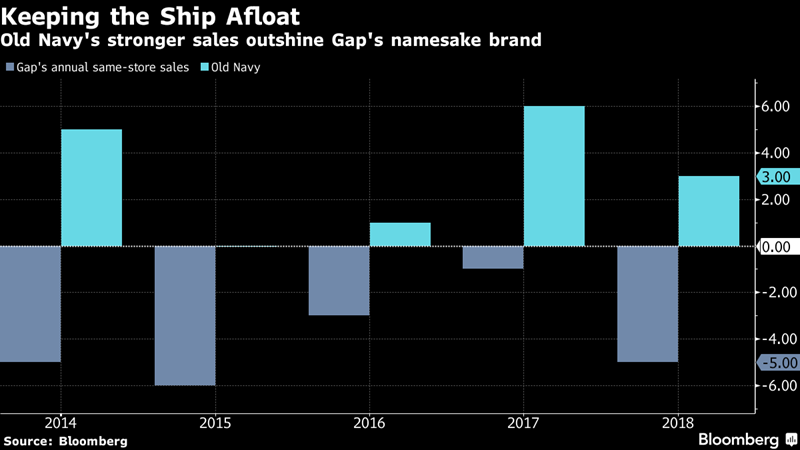 The separation is sad however this will surely enable the leaders of both the companies to bring equitable focus on their own divisions. Old Navy has been doing very well whereas Gap has been struggling for the past few years and hence such split was warranted to save both the brands from any adverse repercussions. Sales figure of Old Navy witnessed a yearly growth of 3% in 2018. Meanwhile, the Gap seemed struggling and its sales fell 5% last year. The Banana Republic has been closing stores, which has helped the company improve sales.
The Gap, which was founded in 1969, happened to be the coolest brand and was very popular among each section of generation say its young or old. Retailers such as Levi's, Target and fast-fashion sellers H&M and Zara took away Gap's denim shoppers with reasonable/cheap & competitive prices. In November, Peck described Gap's store count as unprofitable. As of the end of last quarter, there were 1,242 Gap stores worldwide. 758 of them were in North America.
The middle priced segment for jeans and sportswear has been in threat for many seasons now due to fast fashion retailing by likes of H&M, Inditex and others. Very few brands like Levis are able to save themselves from the onslaught and survive. Sadly GAP is losing !