Lee Jeans recently celebrated 130 years of heritage by going back to Kansas, where the brand was born. Honouring the entrepreneurial and innovative spirit of its founder, H.D Lee, the brand has collaborated with the new generation of Kansas creatives.
The campaign stars hip-hop artist, Kye Colors, the co-founders of Brasstacks, Kevin and Molly Jarvis, Chef and owner of The Russell restaurant, Amante Domingo, songwriter and frontwoman Kianna Alarid, stylist, Amy Appleton Dreyer, and Paper Planes bass player and record producer, Danny Santell – who also produced the music to accompany the moving image campaign.
Selected for their love of Lee Jeans and Kansas City, this next generation has also been shot on film, speaking about what the city and Lee Jeans means to them. The brand has also used the city itself to help tell the story of its history, with the campaign shot across significant locations. The Crossroads district is the city's lively arts neighborhood. It makes a perfect backdrop for the brand's FW19 collection as it was formerly the freight district from where Lee's workwear would be transported across the country.
Denimsandjeans speaks to Mr. Michael Kampe – Creative Director Of LEE (EMEA) on Its Return To Kansas City and Sustainability.
Q How does it feel to go back to the place where the brand was actually born? Nostalgic?
The choice to go back to our origin to shoot our campaign, especially when it comes to celebrating the 130 anniversary was an obvious choice. We wanted to pay homage to the pioneering and entrepreneurial spirit of Henry David Lee and to the city.
Q You have some stars who are LEE lovers adding their own bit to the campaign. Tell us more about how they involved in the campaign.
For the FW19 campaign, Created in Kansas, we have decided to collaborate with the authentic Kansas community of today, people that represent the new generation of do-ers, makers, builders, and creators. All the profiles we have chosen to work with, share the entrepreneurial and innovative spirit of our founder, Henry David Lee. So, all the profiles that we've selected to showcase our collection are representing the creative and innovative spirit of today's Kansas.
Q The famous Lee Union-All overalls are also about 130 years plus old and were made first in Kansas only. It must be great to revisit this product in some way.
Being one of the oldest denim and workwear brands in the business means you automatically build a very rich archive. On top of that, with purposeful design in our DNA, some of our original and legendary designs have become iconic and timeless. And we are always going back to our archives for inspiration and search to innovate and revisit our iconic products.
We achieve this by updating the fit, finishing, and fabric we use, making them relevant for today and crafting our icons of the future: take for example this season's 'Whizit', based on the Union -All originally, is a workwear classic. Its details are very characteristic and we gave it a more feminine interpretation with an on-trend wide leg and in a fluent draping fabric that pays homage to the original sturdy material it was made in. These pieces are really versatile and work just as well today as in the past or the future, which to us is proof of good design.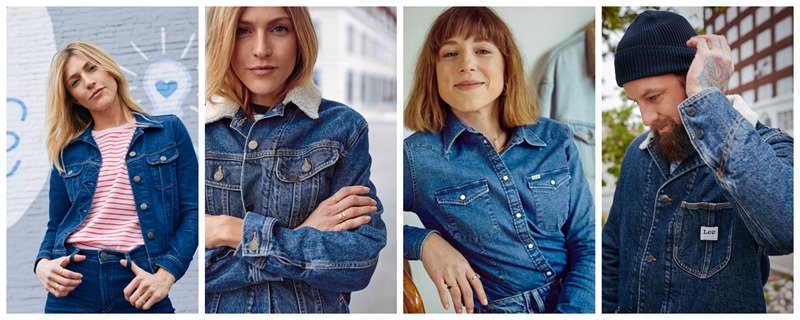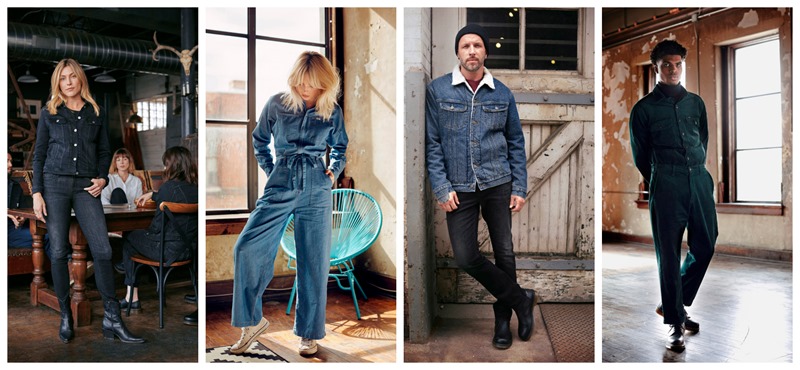 Q Sustainability has been focused on during your current season collection using the N-Denim technology of Candiani, BCI Cotton and many other aspects of production. Can you elaborate more on the same?
Indeed, sustainability is a hot topic and together with responsibility, are parts of our main strategies. For FW19 we have several initiatives throughout our collections ranging from recycled denim in some of our Lee 101 items, to sustainable selvedge denim for our best men and women fits and our iconic Rider Jacket. The sustainable denim has been produced by Candiani Mill, reputed as one of the greenest mills in the world, where patented sustainable techniques such as N-Denim, Kitotex, Indigo Dye have been used to dye the fabrics. On top, we have used organic cotton for our classic one pocket Tshirts.
Q Has LEE defined any long-term sustainable goals in terms of water usage, carbon footprints, energy consumption etc?
Indeed, as part of Kontoor, we are committed to respect the company's global sustainability engagements:
Use 100% preferred chemistry throughout our supply chain by 2020

Conserve 5.5 billion liters of water by 2020

Source 100% sustainable cotton by 2025

Power all owned and operated facilities with 100% renewable energy by 2025
These goals are both ambitious and impactful and we're proud of where we are on our journey.
Q Now Lee is a separate entity and is under the Kontor Brands, away from Kansas, How's the new journey altogether for the Lee so far?
VF was home for Lee for more than 4 decades, helping to establish it as one of the most iconic global brands, that is much-loved by consumers worldwide today. The rationale for the separation of Kontoor from VF Corporation was all about giving the companies the opportunity to optimize our distinct capabilities, strategic growth priorities and paths to value creation. Now, with Kontoor, Lee has clear strategic priorities and resources to grow our business and ensure that the brand continues to thrive in the dynamic consumer marketplace and become a unified global brand.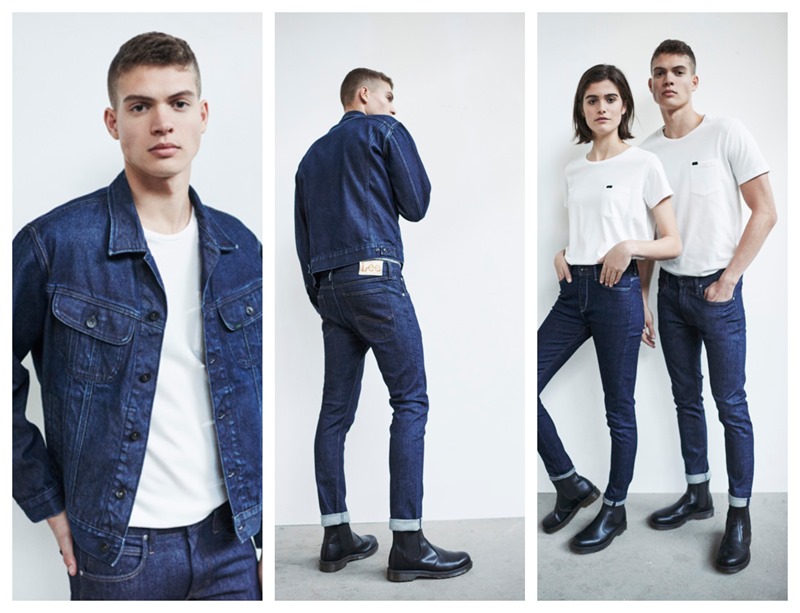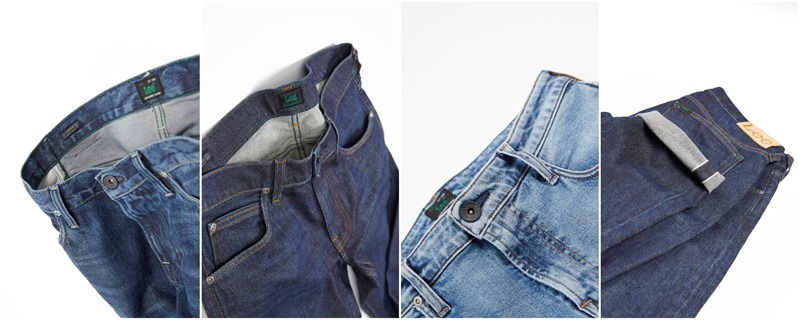 ---
Advt:
Denimsandjeans Japan Show – September 29 & 30
Register –  https://lnkd.in/fGtBBXA.