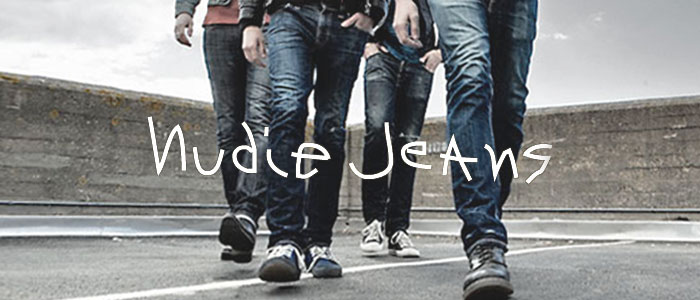 Fashion industry has woken up to the possibilities in re-working and recycling old garment pieces to disparage their ecological influence.
Nudie Jeans, the prominent Swedish denim brand, has centered on this idea of reworked sustainable fashion and has put forth their latest hand-mended collection. This uniquely curated collection is handmade by Nudie Jean's co-founder and creative visionary Maria Erixon Levin, at her house on the island Gullholmen, in the western archipelagos of Sweden.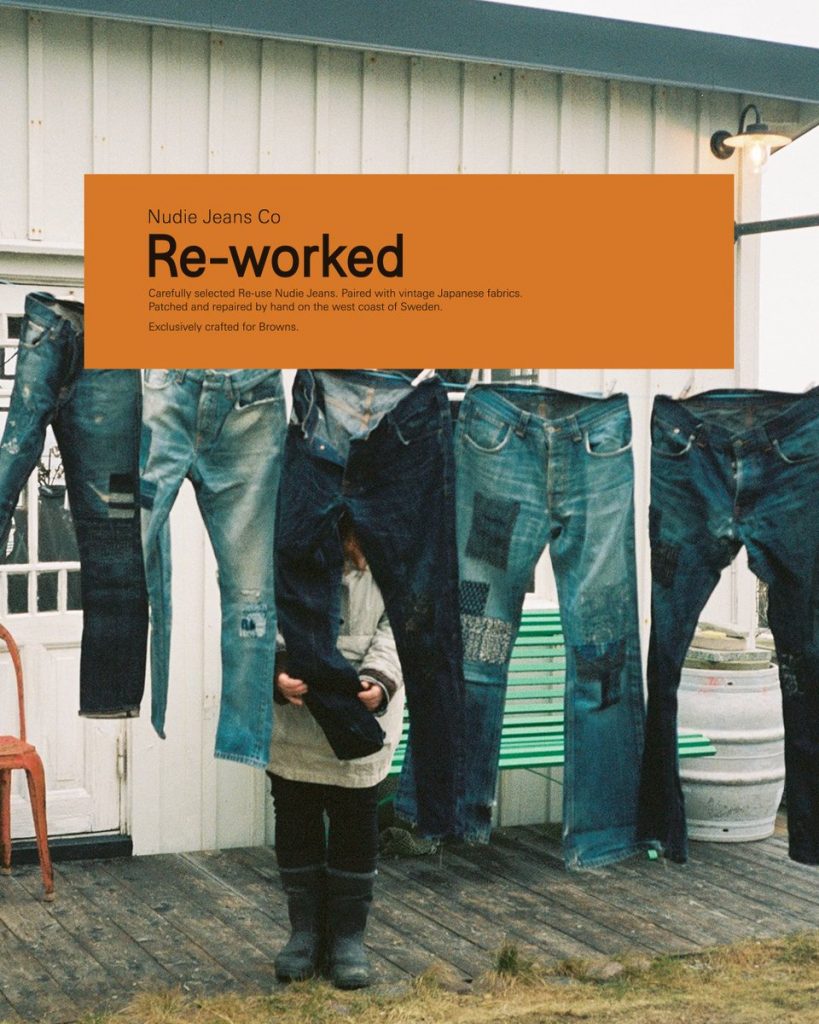 This limited-edition capsule assortment was launched on October 4th and will only be available at Browns' Shoreditch shop, Browns East.
"Things you thought lost forever, there's something beautiful in mending them, improving them, making the imperfections part of something new," remarks Maria Erixon Levin, Co-founder of Nudie Jeans.
MARIA'S PHILOSOPHY BEHIND THE RESTORED DENIM
Nudie Jeans has always had a profound effect on the fashion industry due to Erixon Levin's philosophies on denim, sustainability, and ethical approaches. Remarkably, these items have helped the world understand that worn and tattered shouldn't be squandered or discarded, but instead the contrary. The one that is brilliantly exhibited in the sixteen one-of-a-kind and manually restored pieces.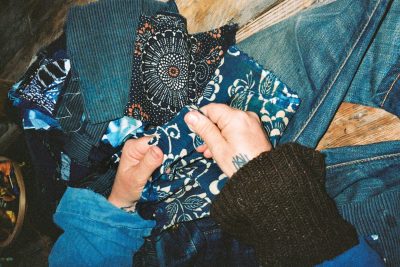 "You want to make the repair visible – that's the purpose. That's the beauty of it. You don't conceal that." said Maria.
Old garments are salvaged with gorgeous indigo patches of vintage Japanese fabric that transform defects into fresh and visually appealing cloth items. They are worn, but their sheer aesthetics allows them to be put on the wall like a true piece of art. Between the twill lines, history and spirit infuse.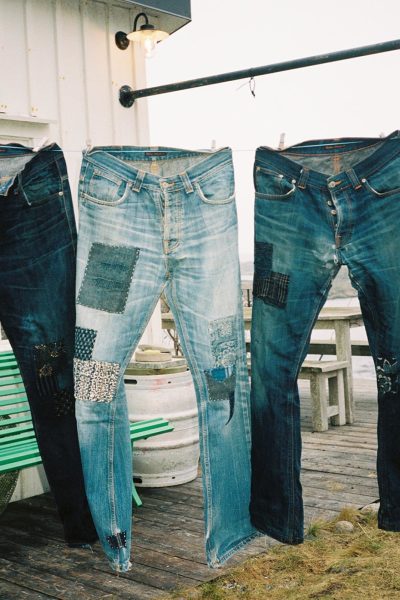 The majority of the restored jeans are selvedge denim. According to Nudie Jeans, it is the pinnacle of denim designing and the utmost craftsmanship. The collection will include 15 pairs of jeans and one jacket design that have been revamped specifically for Browns and will be an ideal complement to the Browns 'Conscious' catalogue.
THE BRAND'S OUTLOOK ON SUSTAINABILITY
Nudie Jeans has been the most preferred brand for authentic and responsibly made denim for over 20 years. The Swedish brand uses certified organic cotton in all of their clothing and offers free lifetime repairs on all of their jeans, so when this entire idea came to finalization, Maria felt she wanted to make it wholly remarkable.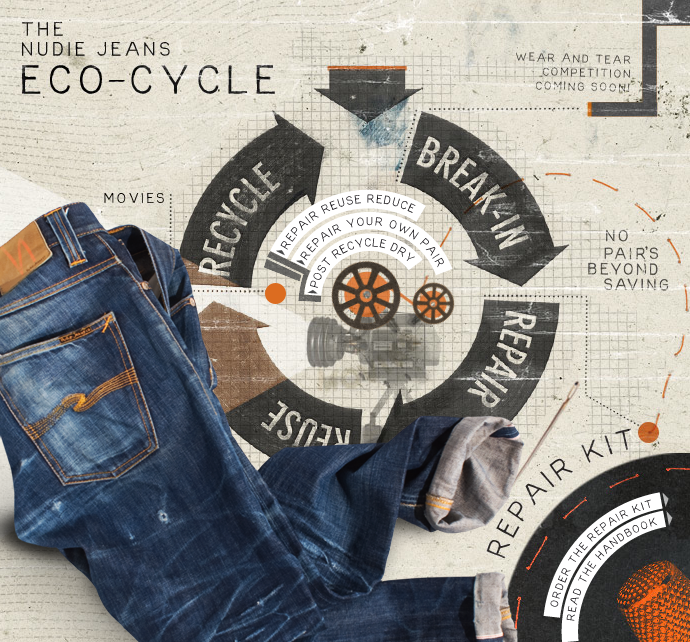 Repairing jeans minimizes waste, saves energy, and brings down the utilization of virgin raw materials. The brand aims of closing supply chain loops to offer free repairs. With its Reuse program, the brand gathers preloved Nudie Jeans denim, washes, restores, and resells it as unique secondhand merchandise. Nudie Jeans had already restored over 45,900 pairs of jeans by 2020, saving about 321 324 tonnes of water. It always utilizes certified organic cotton and Fairtrade organic cotton for about 95% of its total fibers.
In addition, it intends to extend its fiber range with new sustainable materials and pre / post-recycled fibers. For a long time, the denim label has been directing its designers and product developers to operate with 100% recycled resources. A garment or accessory is considered sustainable if it comprises at least 70% sustainable fibers as specified in the retailer's material tool. It requests supporting certificates from its suppliers to ensure the sustainability of the fibers and clothes.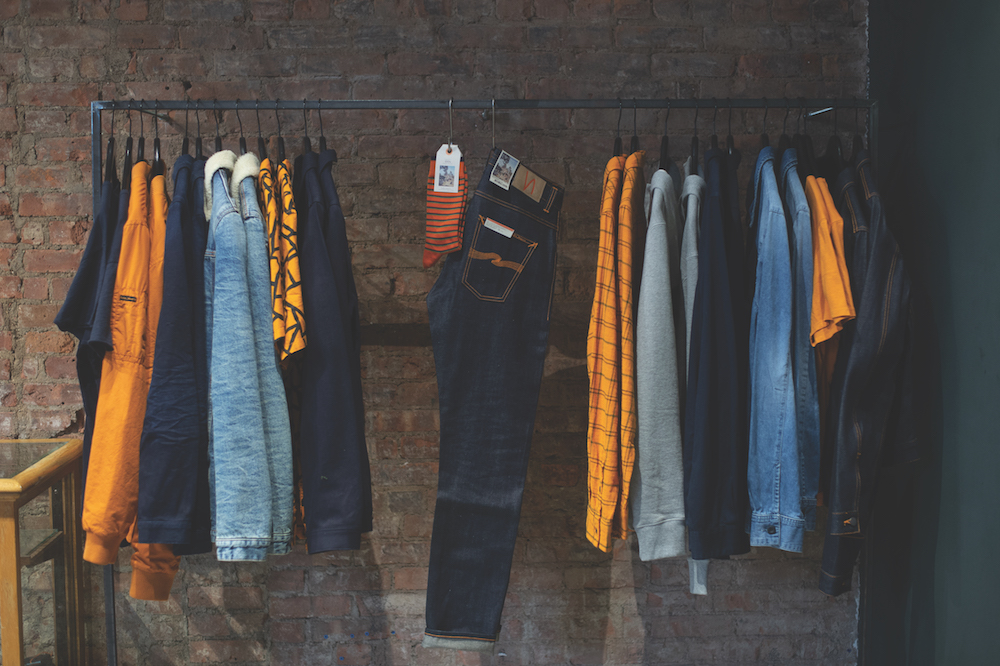 "Sustainability part of Nudie Jeans has been with us since Day One. Using sustainable practices and being responsible has always been the brand's purpose, based on what we believe is right and wrong. We're an independent company, so we're allowed to do what we want. We believe in taking responsibility. So, for us, it's the natural thing to do. Our mission and vision are an ongoing journey. And that is to be the most sustainable denim company in the world." said Joakim Levin, CEO of Nudie Jeans.
Ultimately, the Re-worked collection seeks to illustrate Maria's constructive creativity, passion for denim, her vision for responsible consumption, and how these all shape our ideologies about what wear and tear mean.