We bring the SS'15 denim looks from some top  Luxury brands including Gucci, Dolce & Gabbana and  Burberry.  They play around with denim using unique styles , embellishments, stitchings  and without much focus on washing to bring a clean but stylish looks.
Gucci
Gucci 2015 spring collection is full of  retro looks with modern flavor. The designer was inspired by the 1970s famous American actress Ali MacGraw wearing hunting equipment , especially loose denim pants , hunting jackets . The designs have 70s flavor with a modern taste.









Dolce & Gabbana
Dolce & Gabbana 2015 spring collection is a show in decoration on jeans studded with colored stones above , luxurious and embellishments.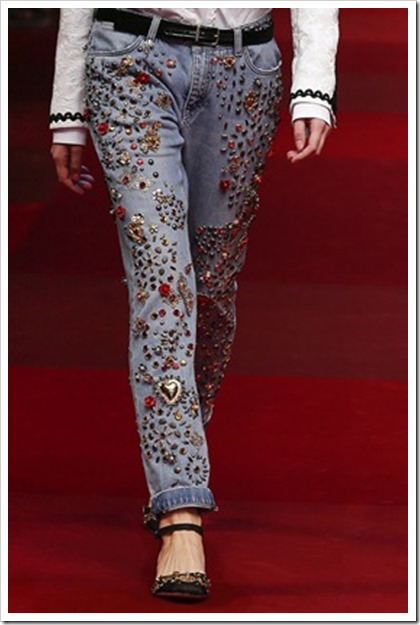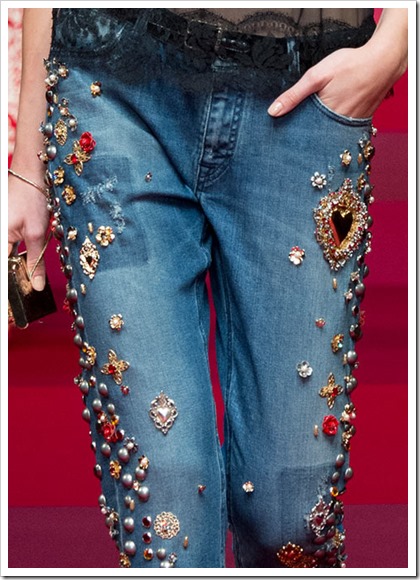 Burberry
Burberry 2015 spring collection features bright denim aspects in conjunction with leather and prominent stitchings.