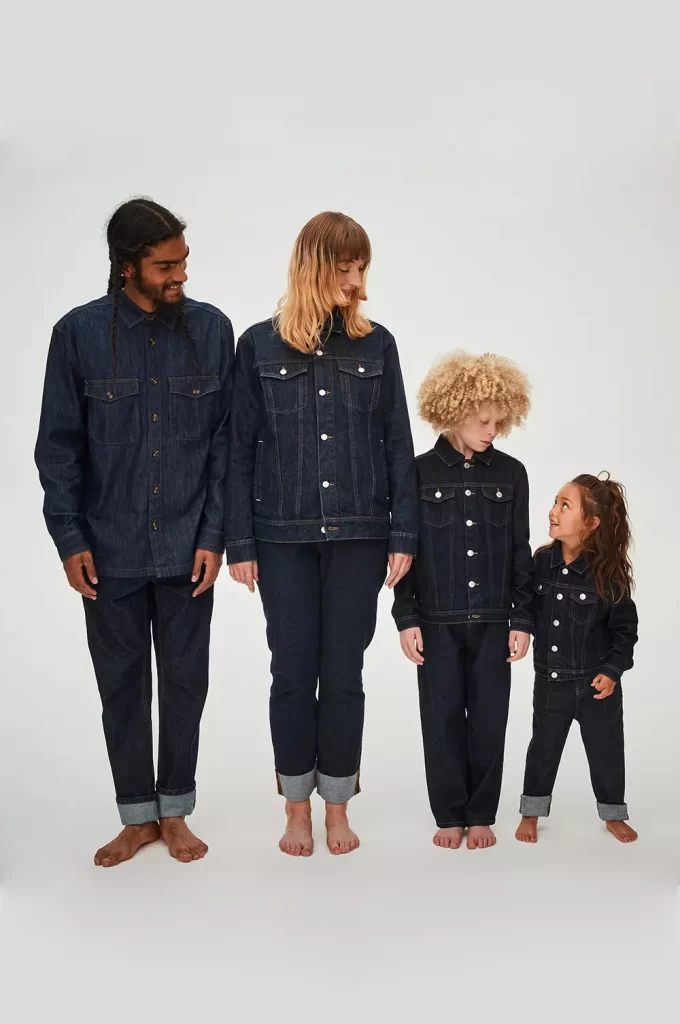 Primark has introduced a new denim collection designed to highlight what circular fashion signifies in practical terms. The new line is part of The Jeans Redesign, a fashion initiative of the Ellen MacArthur Foundation, and features denim that has been designed, developed, and created to correspond with the Foundation's goal of a circular economy for fashion. The procedures, which are based on the concepts of the circular economy, suggest that jeans are worn extensively, built to be created again, and are made with safe, recycled, or sustainable materials.
According to Lynne Walker, Director of Primark Cares, the brand launched its Primark Cares sustainability strategy in September and committed to changing the way clothes were made, ensuring that they are recyclable by design by 2027, made from more sustainably sourced or recycled materials by 2030, and last longer by 2025. He went on to say that denim was a wardrobe essential for their customers. This new release brings the brand's vision to life and demonstrates what these changes look like in reality. Most significantly, Primark proves that it can do so without sacrificing the design and price that customers adore.
WHAT THE COLLECTION OFFERS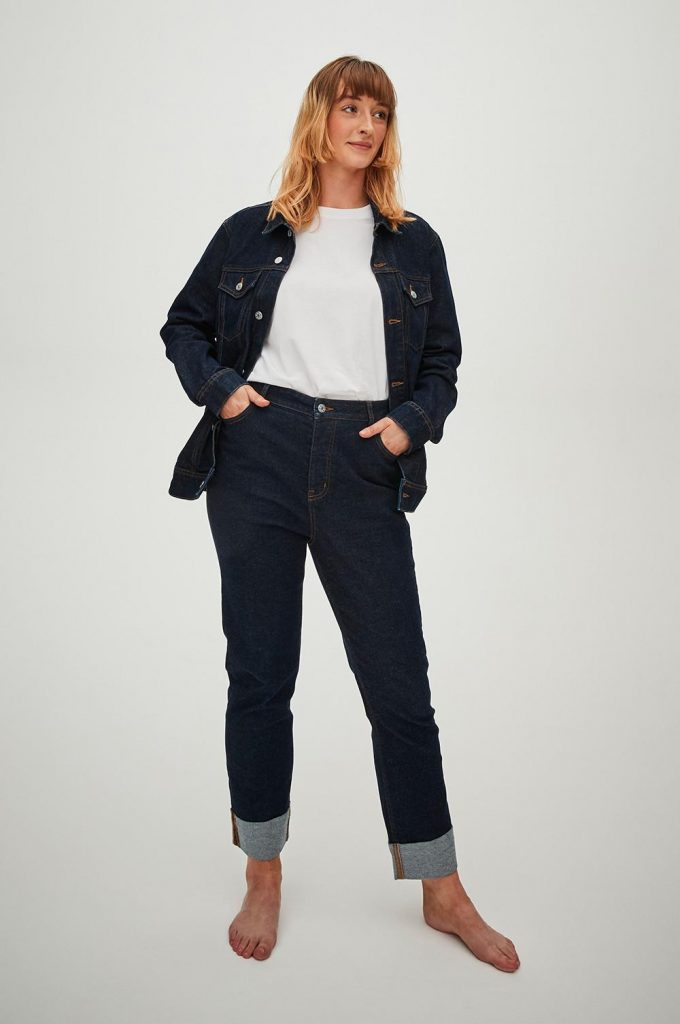 Primark has therefore provided a unique range of jeans and denim jackets as a part of the Jeans Redesign project, comprising denim crafted from organic cotton and recycled fibers. The denim is deliberately designed to be readily recycled so that it can be transformed into new jeans after they are no longer worn. Metal rivets are not used in the product, which is a regular style component that might make recycling jeans difficult. Labeling also contains instructions for removing buttons and zips before recycling to guarantee that the product has a second life.
The jeans are composed of 70% organic cotton, 29% recycled cotton, and 1% elastane, while the jackets are produced from 80% organic cotton and 20% recycled cotton. Denim jeans for women (£19) and denim jeans for men (£18), as well as an adult denim jacket for £21, are part of the assortment. The collection is currently available at 161 Primark stores in the 14 countries in which the brand serves.
"The Jeans Redesign demonstrates that it is possible to create garments fit for a circular economy today, and this is just the beginning. By taking these first steps, organizations like Primark build the confidence to explore and learn how to put products on the market aligned with circular economy principles. We're pleased to see the solutions identified by Primark and the growing understanding of the challenges that must be addressed to achieve the vision of a circular economy for fashion. Now the concept has been proven, we cannot delay progress. There is a need for industry and government to continue driving momentum, at pace and scale, towards a circular economy for fashion." Said Laura Balmond, Lead Make Fashion Circular at the Ellen MacArthur Foundation.
PRIMARK'S COMMITMENTS TOWARDS SUSTAINABILITY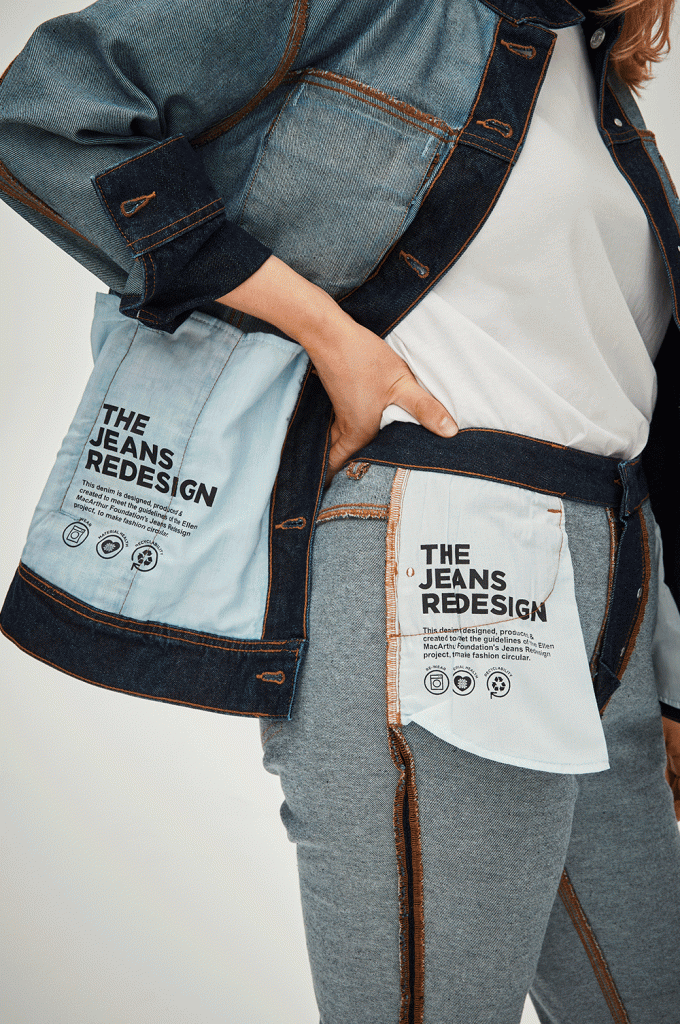 This circular denim line adheres to the announcement of Primark's sustainability strategy the previous month. In it, the global retailer stated its objectives to minimize fashion waste, cut carbon emissions up to 50 percent throughout its value chain, and promote the welfare of those who work in the Primark factory. Primark is boosting its drive to become a circular and more sustainable brand within the next five years, with nine commitments all across the company. Primary goals include utilizing recycled and more sustainably produced materials in all of its merchandise by 2030, up from 25% currently, thus guaranteeing clothing is meant to be recycled, and enabling clothes longevity.
It is also seeking ways to reduce carbon emissions by at least50 percent at every phase of the Primark product life cycle, from the fields where raw materials are acquired to processing and manufacturing, and finally when a customer buys a Primark product in-store. In terms of the people who manufacture its products, Primark is striving to support and enrich the lives of those who make its apparel by implementing a living wage by 2030.
ABOUT THE JEANS REDESIGN PROJECT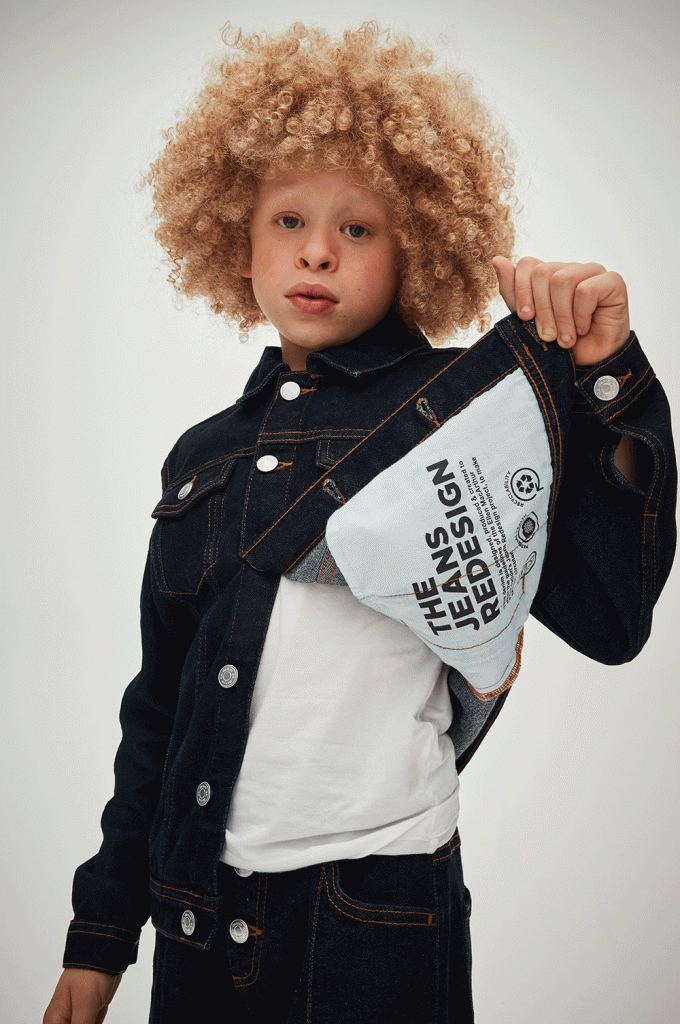 The Jeans Redesign initiative aims to increase circularity in the denim industry by establishing criteria for brands and suppliers to follow to create jeans that can be used more often, are designed to be created again, and are made of safe, recyclable, and renewable sources. The guidelines, which are based on the principles of the circular economy, will seek to guarantee that jeans last longer, can be readily recycled, and are created in a way that is healthier for the environment and the health of garment workers. This project is a part of Make Fashion Circular.
The Ellen MacArthur Foundation launched Make Fashion Circular during the 2017 Copenhagen Fashion Summit, bringing together leaders from the fashion industry to collaborate with cities, charities, non-governmental organizations (NGOs), and innovators. Make Fashion Circular is spearheading international efforts to reduce waste and pollution in the fashion industry by establishing a circular economy in which garments are worn more frequently, are designed to be reused, and are created from safe, recycled, or renewable materials.