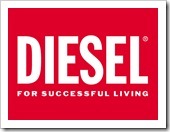 We had mentioned about the Diesel F/W'13 lookbook in our earlier articles , now we will have a look at their full men's collection released for the Fall. The main and untiring focus of Diesel has been to play around with  darker shades and this Fall the focus is even more sharp with the collection having a number of jeans with Black and grey mutations of indigo. They also play with colors other than indigo – brick red,
Black and Gray Mutation
Mutation  is taken to the next level and denim evolves into still darker shades. From the lighter greys to the darkest laser skinned wash innovations are all used to complete the Black and gray mutation collection.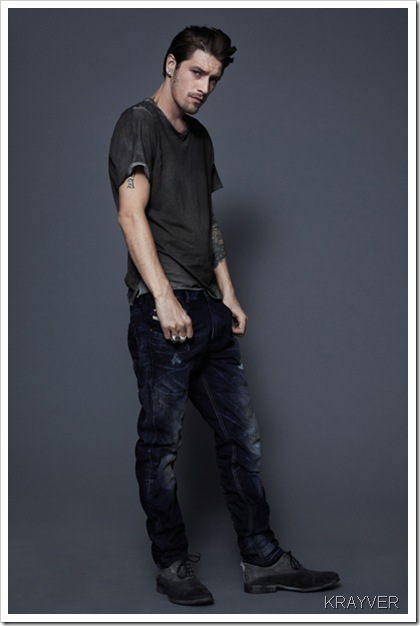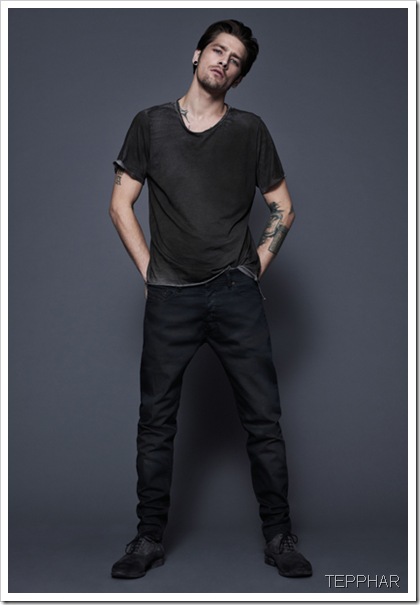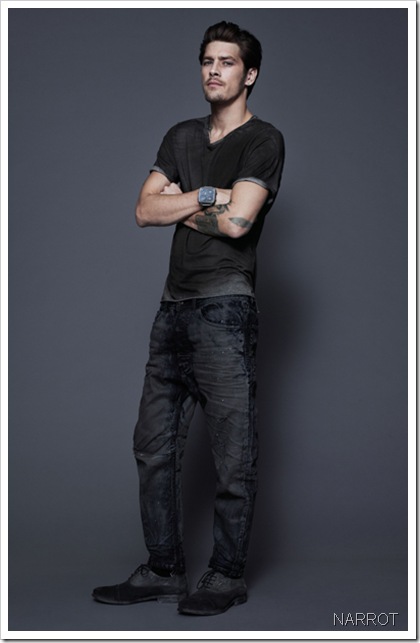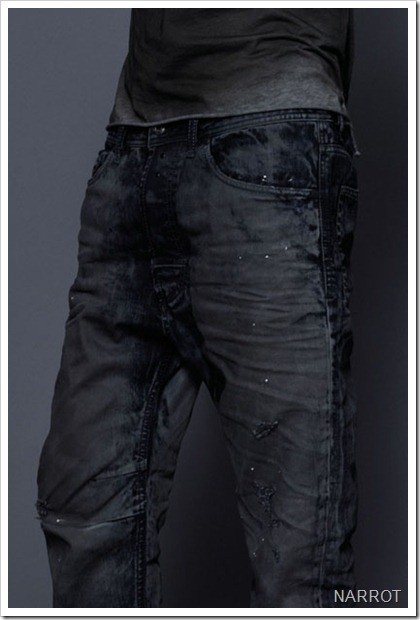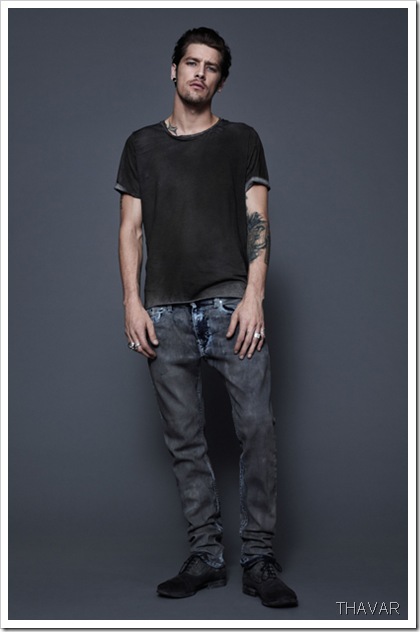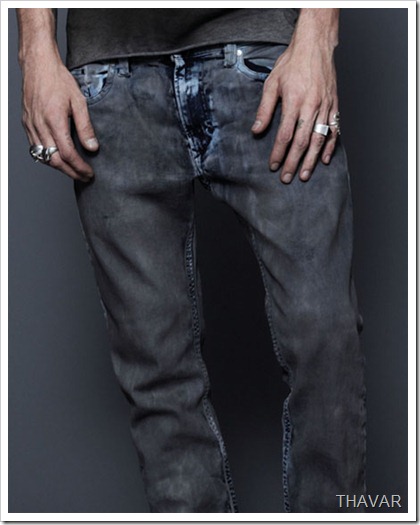 Notice how the indigo seems to be pushing its way out of seams and fly and , sort of , refusing to accept the domination of the grey color on the rest of the jeans. Just superb!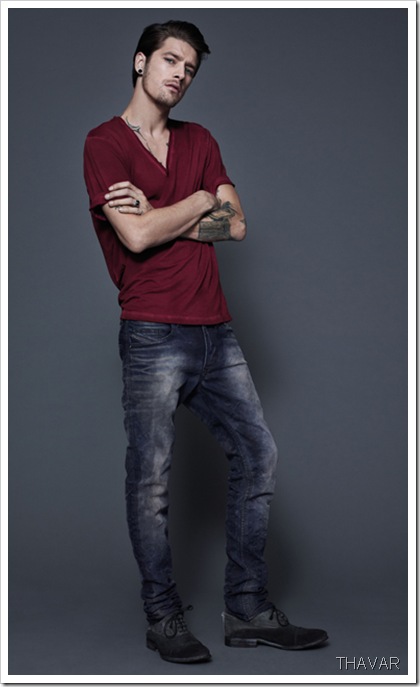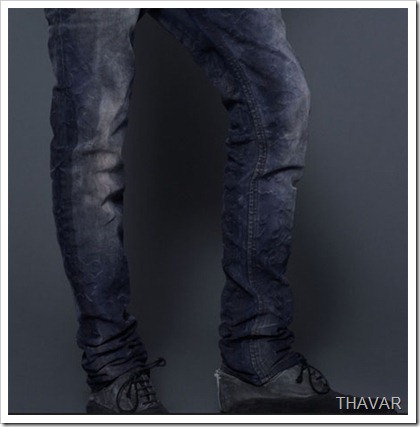 Just note the amazing 3D cloud outline , sort of doodles ,  made on the jeans – most probably with lasers. The jeans just stands apart.
COLOR MUTATION
Color mutation is all about denim changing its skin. Classic indigo evolves into treated colors, whether a laser print, a triple foaming, a fade color treatment or a new technique of coating. Different shades of blues, brick reds and even white are used.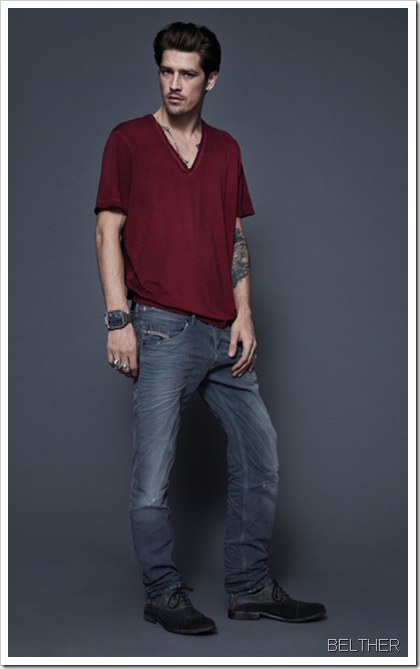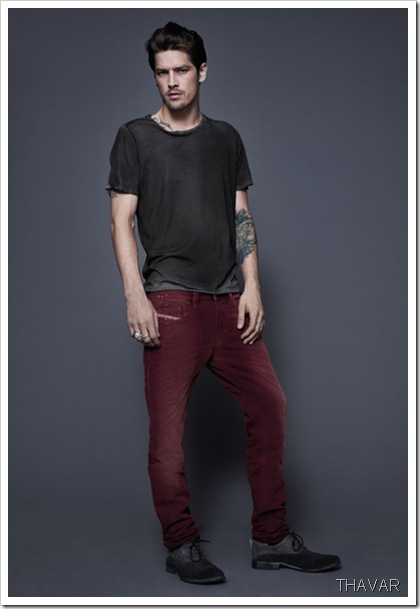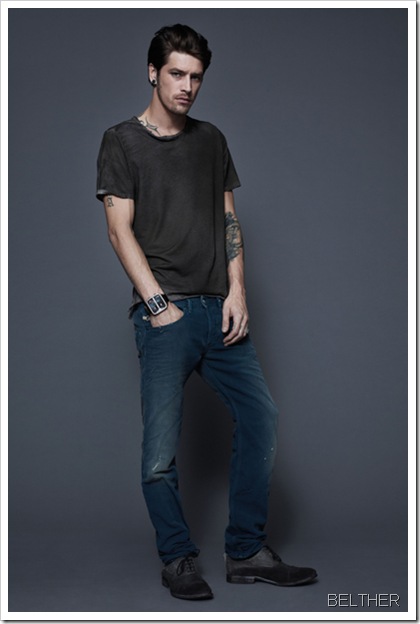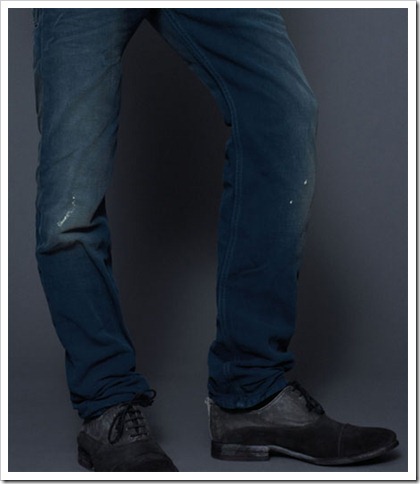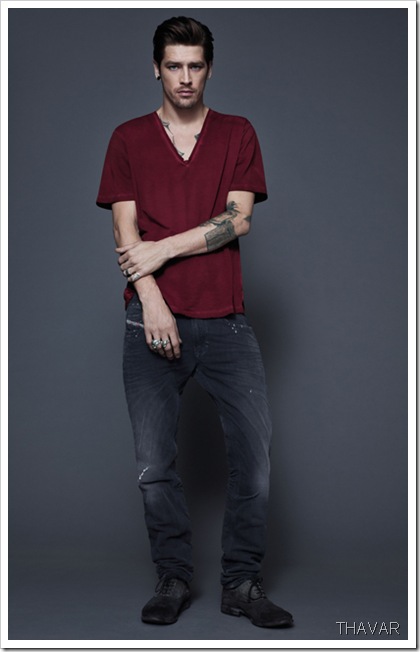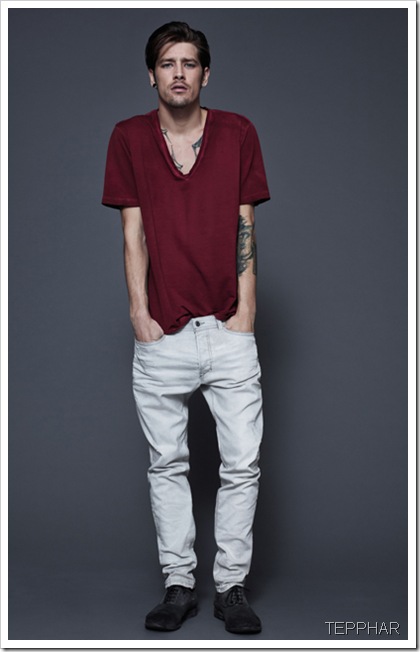 BLUEEYECON
Diesel says about Blueeyecon:
"…IT IS OUR MOST ICONIC AND COMPLEX DENIM IN TERMS OF CRAFTSMANSHIP AND DETAILS. THE "CLASSIC BLUE" INDIGO WORLD.DESIGNED WITH A CLINICALLY INSANE PASSION, THESE HAVE BEEN CRAFTED WITH OUR MOST COMPLEX WASHES AND QUINTESSENTIAL DESIGN….."