China is the leader not only in denim production – whether fabric or garments- as well as denim consumption now. Most of the  global well known apparel brands and retailers have opened shop in China , looking at the potential of this fast growing market. Denim is a staple for many Chinese , specially the young. While jeans are popular , denim jackets are also also quite  popular in China. In this report, we will have a look at the upcoming trends for SS'14 for denim jackets in China. Most of these trends have been picked up from international denim scene by the Chinese, which is actually quite common.
Contrast color trim
Add color to the denim jacket with usage of different fabrics in an interesting way. Designers use a suede or twill come focused pocket, covered shoulders, cuffs and collar, and to create a refreshing summer silhouette, or use a patterned fabric stitching to interpret the folk style theme.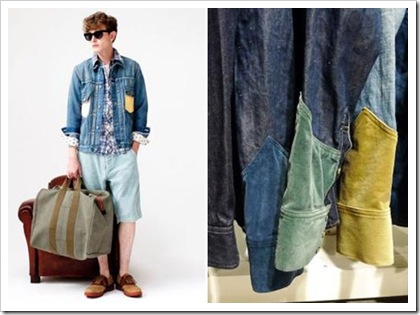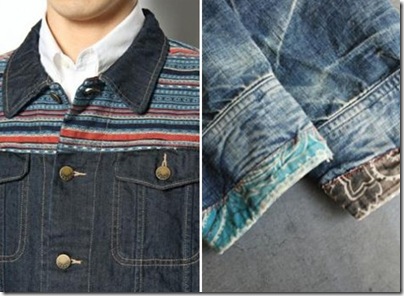 Embroidery at back
Customized denim jacket is one must-have item this season in China. Festival Youth jeans , classic denim jackets with a simple chain stitch embroidery and back positioning design create a refreshing feeling. Designers collections from Japan motorcycle jackets are an inspiration for these jackets.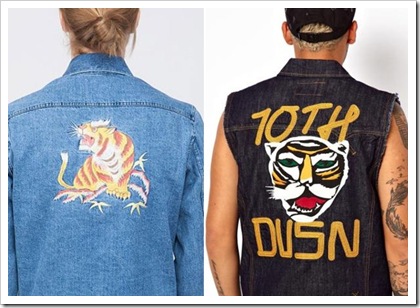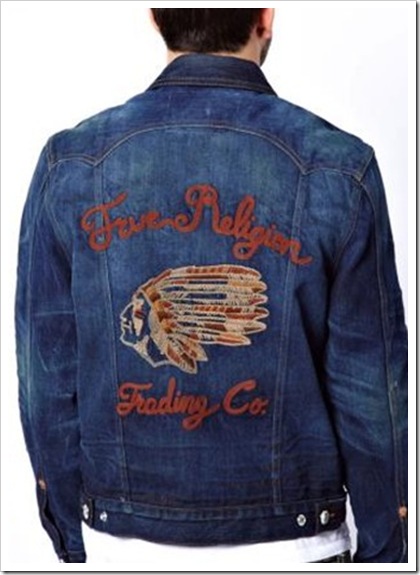 Zipper Jacket
Wind jacket with zipper replaced the classic buttons. It is with a square cut, durable fabrics and dual chest pockets together to create a pure retro silhouette, or add rib detail design, creating a retro aviator jacket.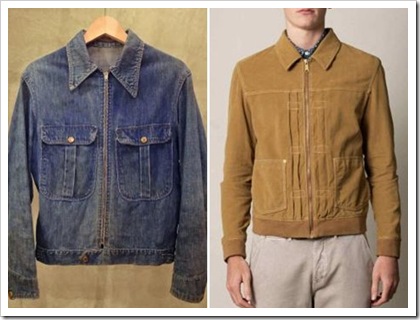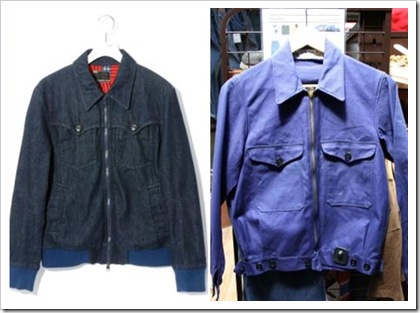 Pleated front Jackets
Front jacket with pleated design at the 2013 spring and summer were very popular, light wash, colored denim and canvas, stitching trim to create this style of jacket was new this summer and gets carried on to SS'14. . These stylish fabrics and surface finishing combines the traditional round  and dual chest pockets and waist pockets.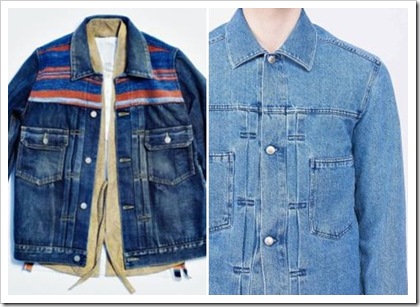 Four bags of jackets
Classic profile of a long section of square locomotive air jacket into a new, western style to create a slim silhouette and practical.This style of jacket from the functional wind jacket pocket tooling draws design inspiration, or by adding a low-waist jacket patch or patch pocket design.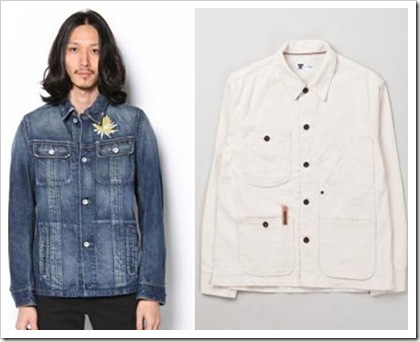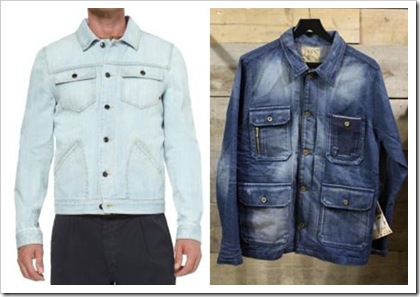 Distressed and vintage look
Designers use to create subtle way to do the old jacket – wear effect of the rough edges and creases, this design is widely popular in the season. Decorative patch holes and and unique design is the key to get the worn out look.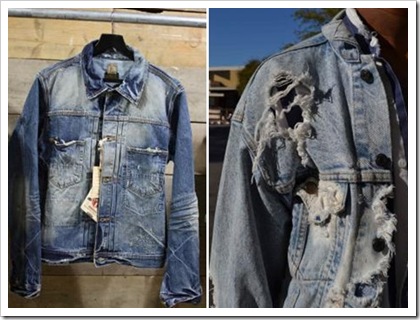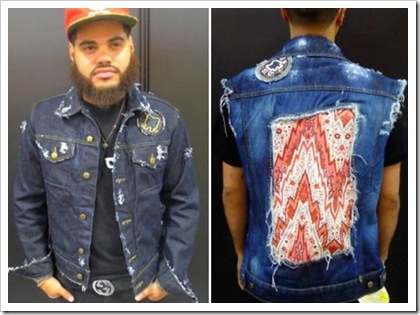 Montreal pattern
The printing on the shirts has  rapidly extended to the denim jacket. All over patterns, washed or damaged blue plaids , stripes are the key for men's printed jackets. Sometimes  small loop jacquard genre paintings prints and pretty blue discharge printing are also used.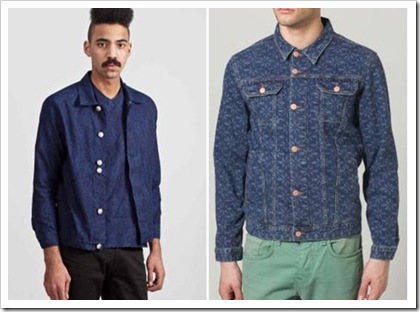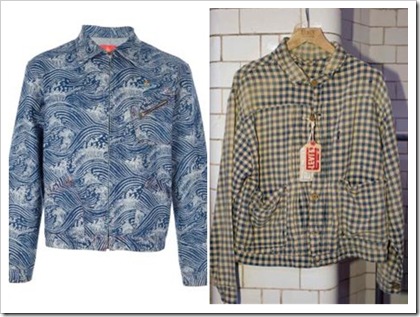 Striking blue
Eyecatching bright blue is one of the prominent color to watch out for. It already was quite trendy this summer and is expected to kick up further next season. Glowing bright red, blue and blue-phase coatingand rich saturated color dyeing are used.