Mavi is one of the fastest growing brands in denim . Originating from Turkey, the brand has made its mark in the competitive markets of US and EUROPE . The company is growing at a fast rate – about 40%  last year in Europe  – a blistering pace compared to the economic  scenario. The company sold close to 3 million pairs of jeans in 2011 – a figure almost 3 times that in 2009.
The new collections of Mavi invite interested views from the industry as it seeks to bring out new concepts and directions. Lets have a look at their Fall / Winter 2012 denim – men's and women's. Both collections make liberal use of T400 yarn fabrics and of course regular elastanes. Coated denims seem to be a preference in both the collections as well as suedes .
Women's Denim Fall Winter '12/13
New coated denims in metallic and sueded looks have been introduced .Supersoft  feel has been emphasized with more sateen fabrics besides black gold tencel . Color denims further evolve into suedes with deep but soft colors like rust .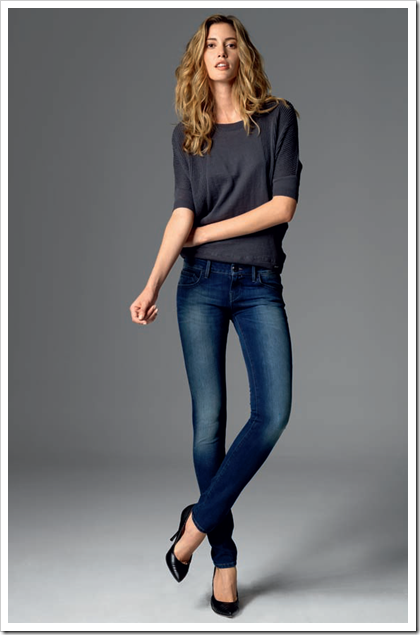 10670 Serena / Finish 11180 Indigo Gold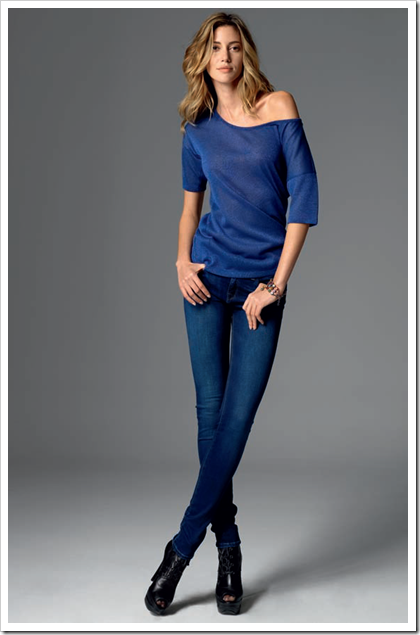 10672 Alexa / Finish 14390 mid Gold Sateen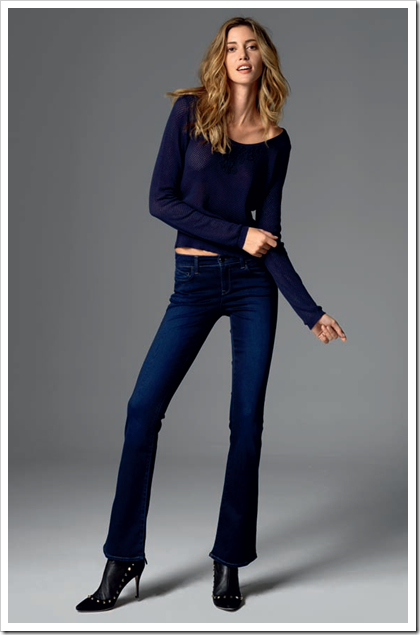 10136 Molly / Finish 14391 Dark Gold Sateen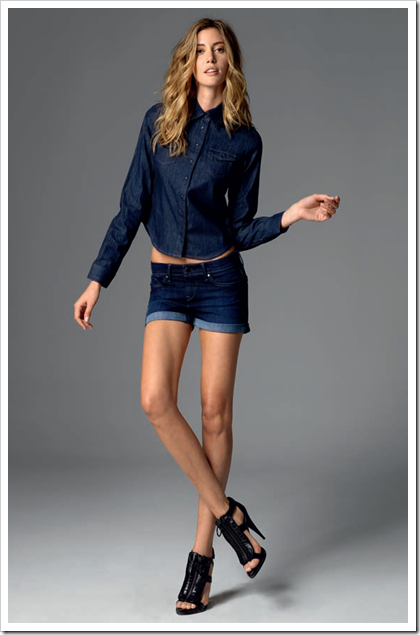 12011  Autumn / Finish 14474 Black Gold Tencel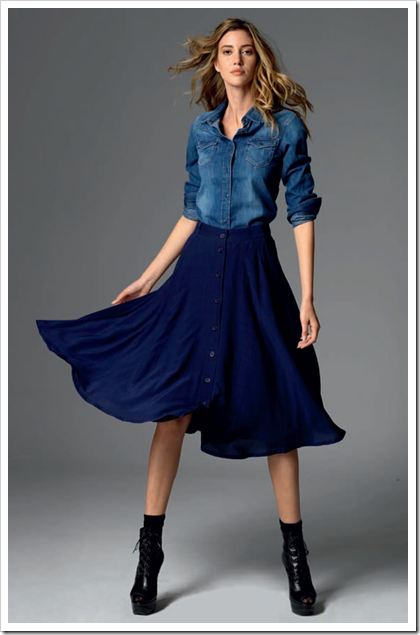 12011 Autumn / Finish 14478 Dark Denim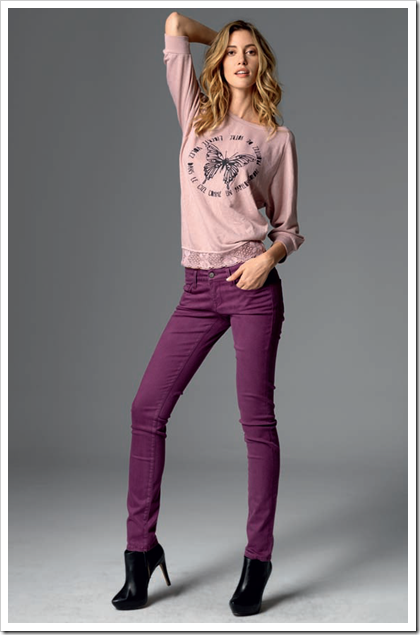 10670 Serena / Finish 14509 Sueded Amethyst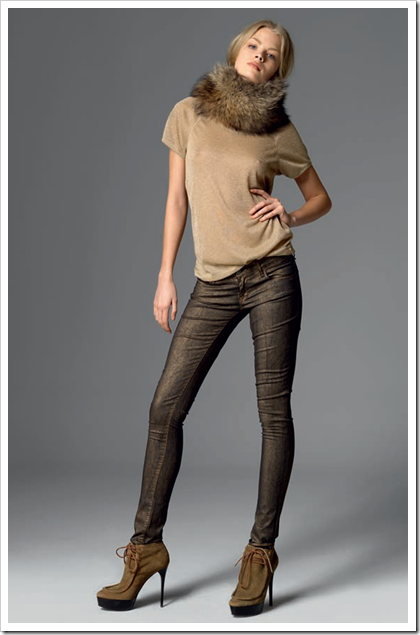 10670 Serena / Finish 14895 Bronze Brushed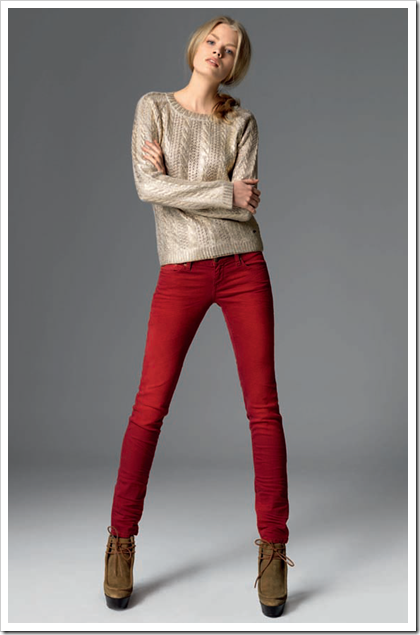 10197 Lindy / Finish 14243 Cayenne
Men's Denim Fall Winter '12/13
Men's denim also see new variations in Indigo cords, suedes , coated denims  and of course, the  rust colors .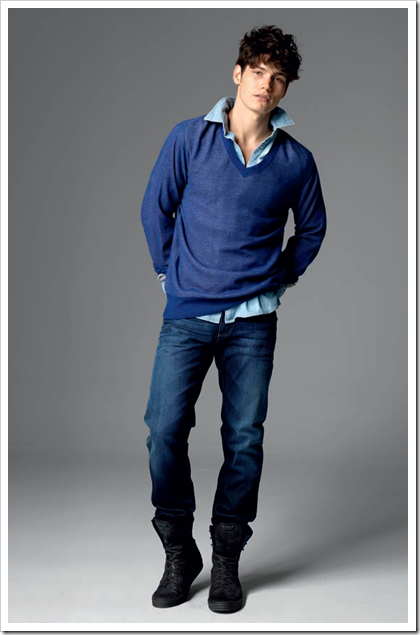 00453 Zach / Finish 14353 Dark White Edge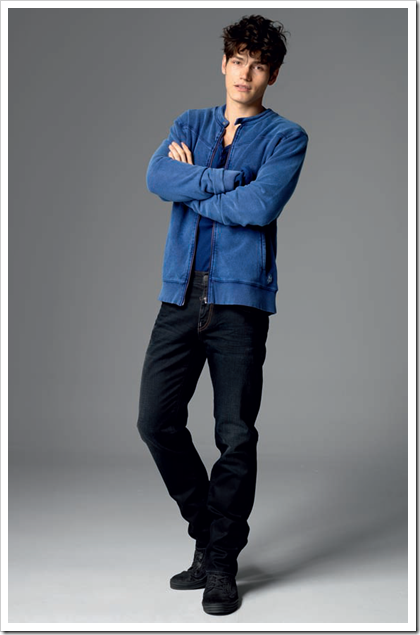 Black coated Jameson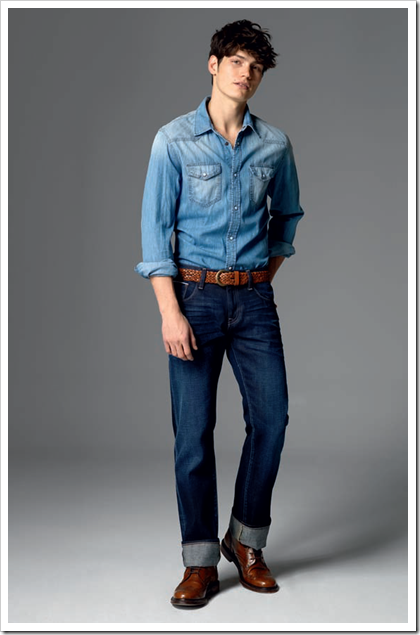 00453 Zach / Finish 14299 Japanese Selvedge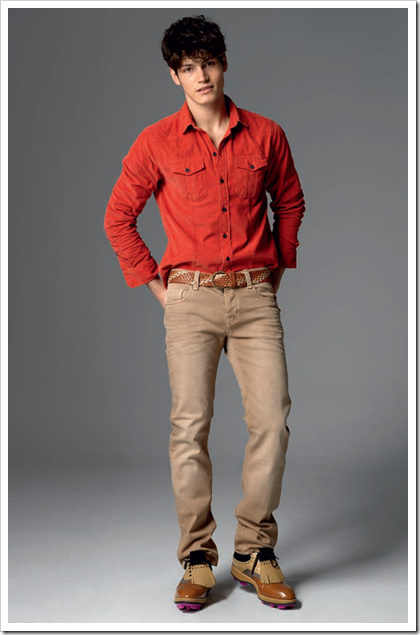 00422 JAKE / Finish 14040 Sand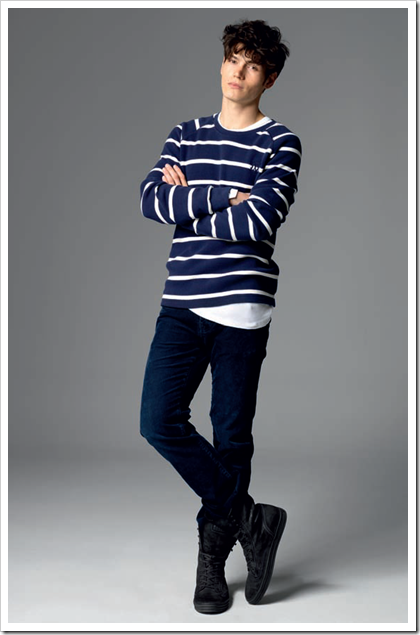 14363 Indigo Cord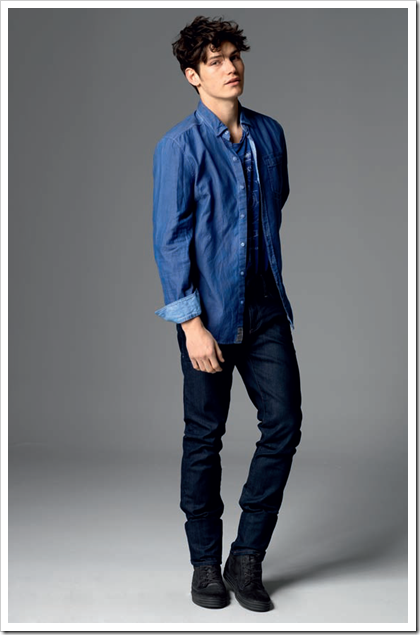 00422 Jake / Finish  14344 Rinse White Edge Denim
Check out the collection in a slideshow here