DOWN THE RABBIT HOLE
Play with luxury in a wondrously whimsical world where haute hues of green and rose bloom alongside our intoxicating indigos and moody blues. Paige denim brings out some exotic looks complementing indigo with other hues like green and rose, a sprinkle of  prints . Paige premium has always been strong on their fits and this collection looks no different.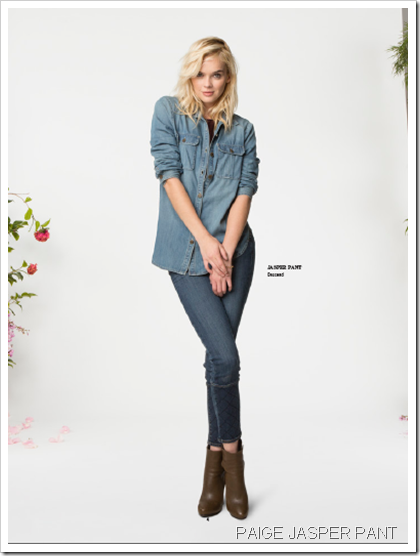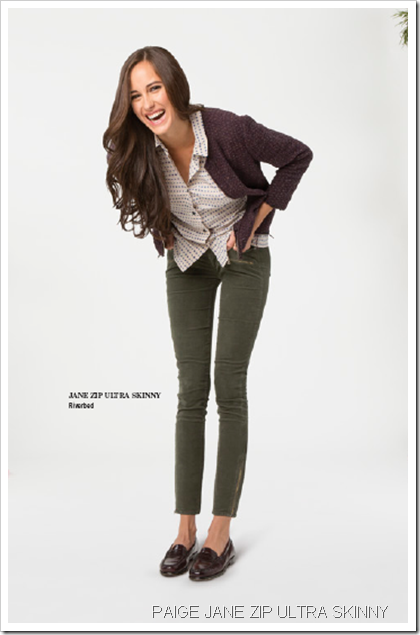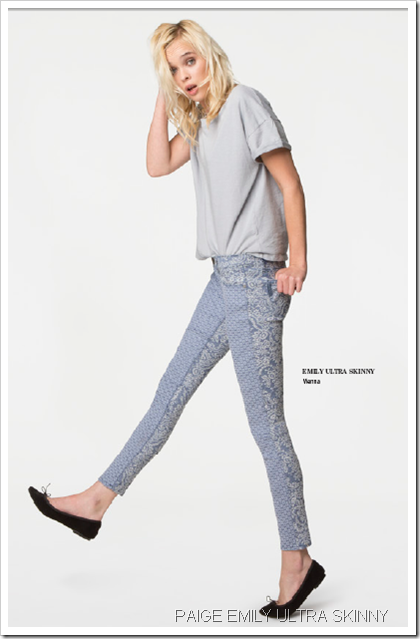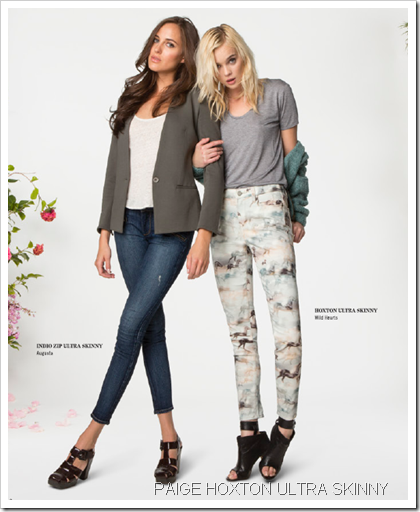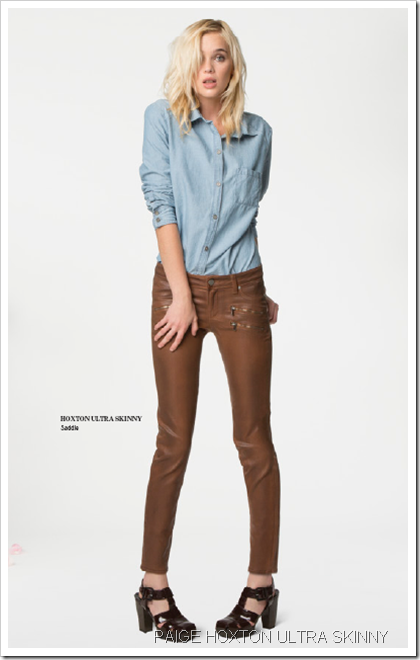 WONDROUSLY WHIMSICAL
Paige ultra dip ultra skinny has an amazing play of multiple colors in the jeans – through fabric and wash innovation.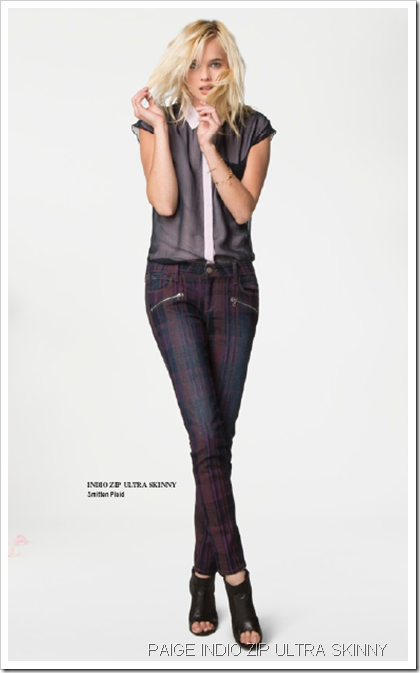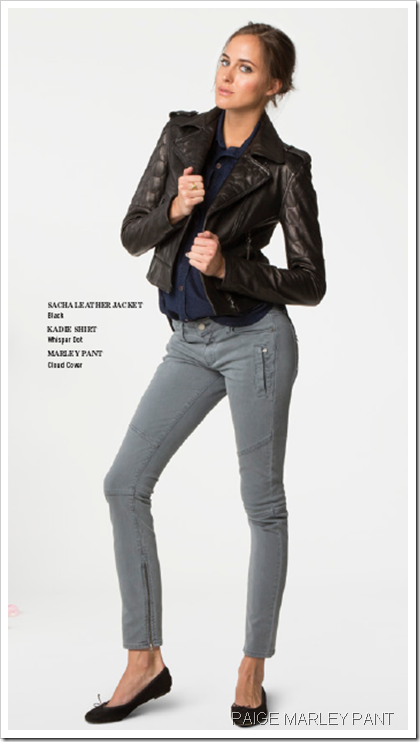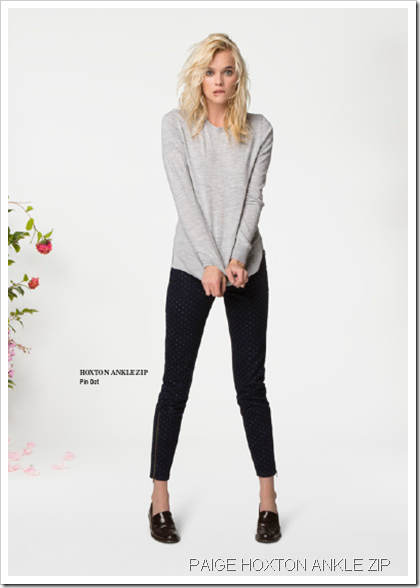 A real cool jacquard woven short look shorts seemingly extended into a ripped jeans . Very different !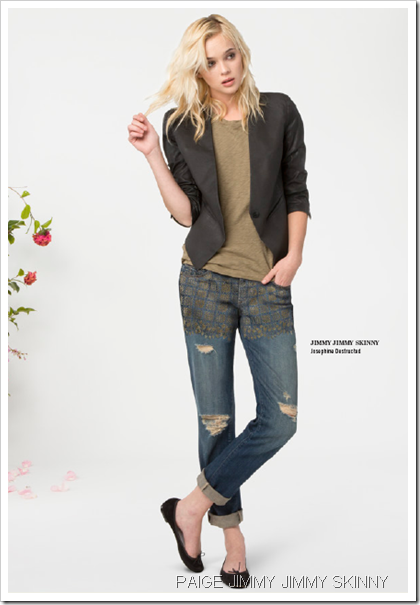 Just some very cool play of light blue on dark indigo achieved in washing process in the Paige Verdugo Ultra Skinny jeans.
MOODY BLUES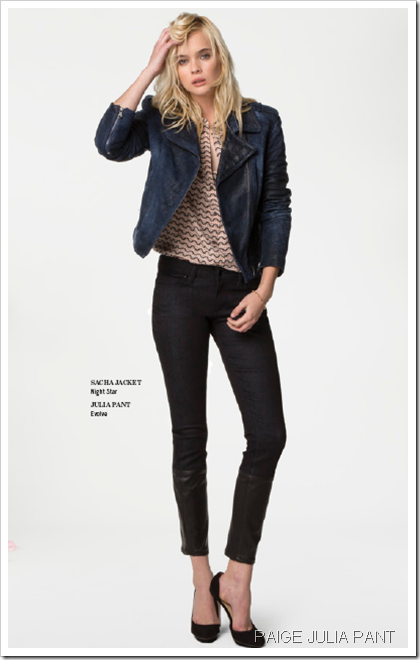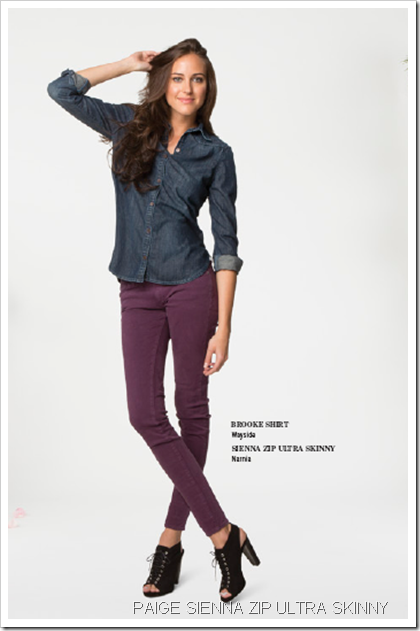 BLOOM
Ripped, ripped, ripped…Paige skyline skinny jeans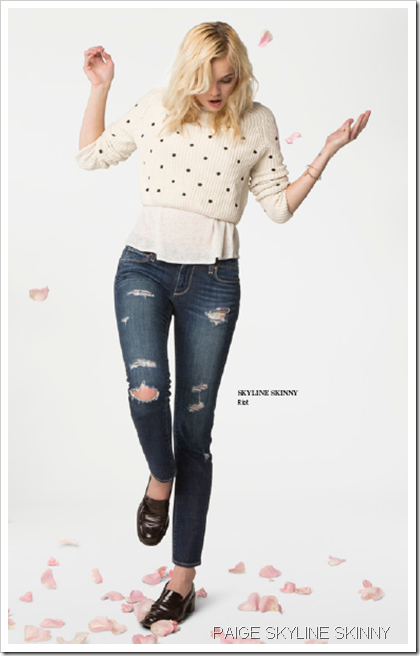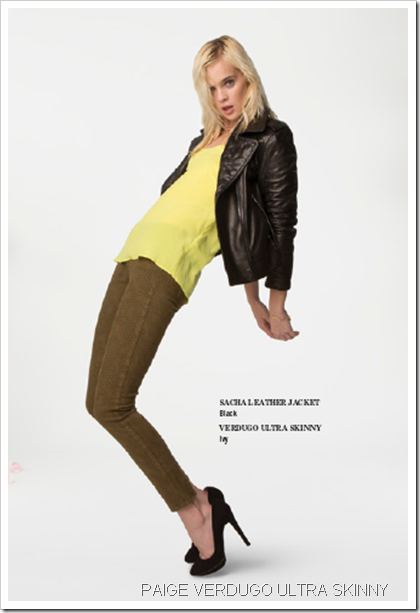 A cool denim jacket of light stretch denims paired with printed denim.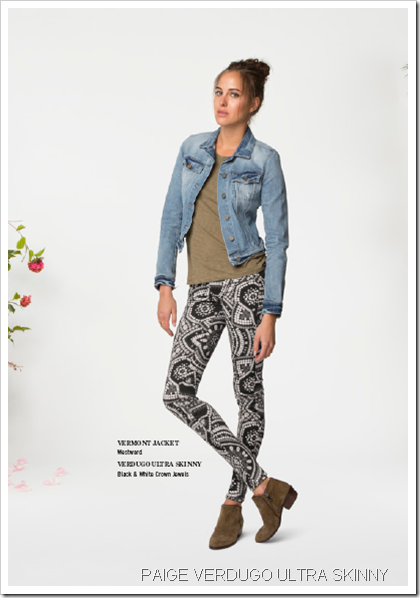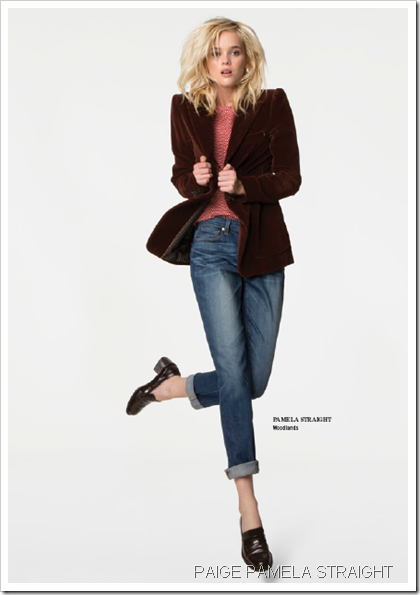 About : Paige Denim is the jeanious of former fit model turned denim designer Paige Adams-Geller. With over ten years of behind-the-seams experience, Adams-Geller has parlayed her denim expertise into her own eponymous collection of men's and women's denim. Created on the foundations of fit, fabric and finish Paige Denim has become the go-to denim house for celebrities such as Penelope Cruz, Reese Witherspoon, Jennifer Garner and many more. Paige Denim, PPD Jeans for Men, Paige Maternity, and Paige Petites are available at Paige Boutiques in Los Angeles, Las Vegas, and New York and at fine retailers nationwide.