PANGAIA has done it again! The company's innovation center, PANGAIA Lab, has once again brought cutting-edge technology to everyday objects. The latest example of this is the oversize denim jacket that they just dropped recently. As the name suggests, this product is taking denim to a whole new level with its oversized fit and modern styling. This product launch is a result of a partnership with Evrnu, another pioneering company in fashion tech innovation. With their groundbreaking use of new materials and techniques, PANGAIA Lab is setting the stage for a radical transformation within the denim industry. People can now get ahead of trends by wearing seemingly futuristic pieces right now!
If you are looking for a sustainable wardrobe, RENU Jacket from PANGAIA is the perfect option for you! The jacket is made of NuCycl, a polymer fabric which features an array of sustainable benefits.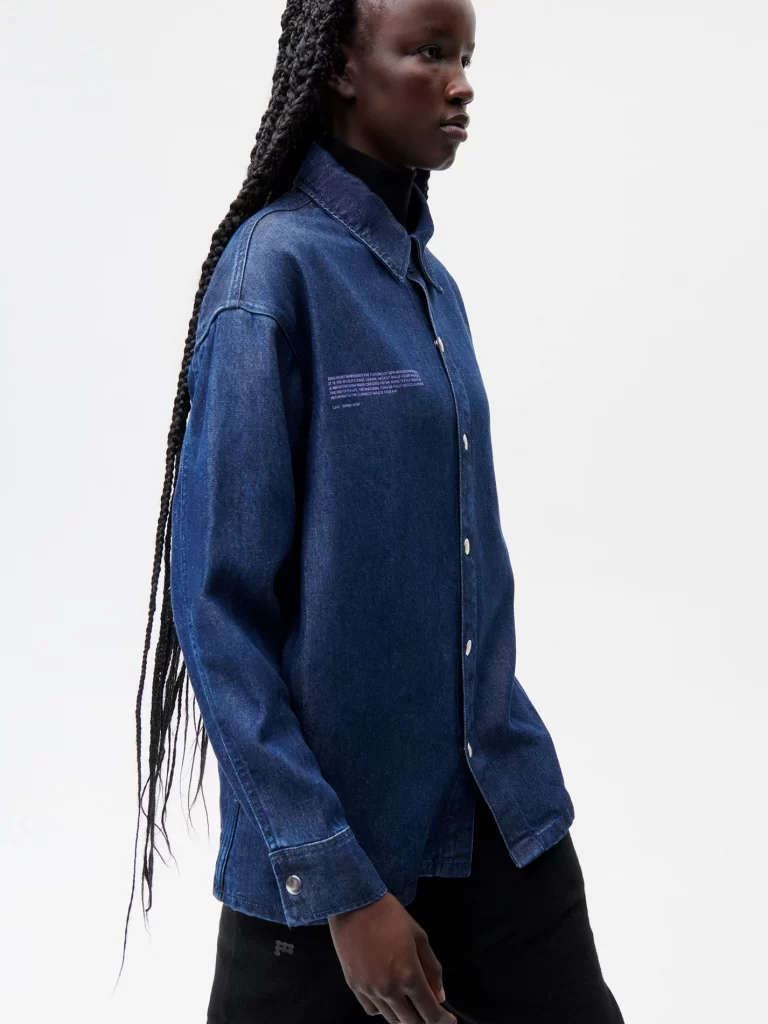 These two companies are focused on improving the quality and value of already existing fabrics through innovative recycling technologies. By doing this, they hope to reduce reliance on virgin, fossil fuel derived or animal derived resources. Especially when it comes to improving sustainability and giving more options when it comes to garment production. As a result, their work stands for the highest caliber of innovation in the field of recycled fibers. Using their own proprietary technology to break down existing fibers into new ones and partnering with fashion brands for specialized projects, these companies demonstrate their promise for improved quality from recycling technology.
NuCycl, created by EVRNU, is a revolutionary fiber made from pre & post consumer textile waste . It can be recycled up to 5x without sacrificing quality or performance. This unique fiber is 4x stronger than other cellulosic fibers like cotton and majority of man-made cellulosic fibers (MMCF). Besides, it helps to divert textile waste from going into landfills. NuCycl's groundbreaking use of pre and post consumer textile waste allows for endless possibilities when it comes to designing new fabrics, garments and products with sustainability in mind.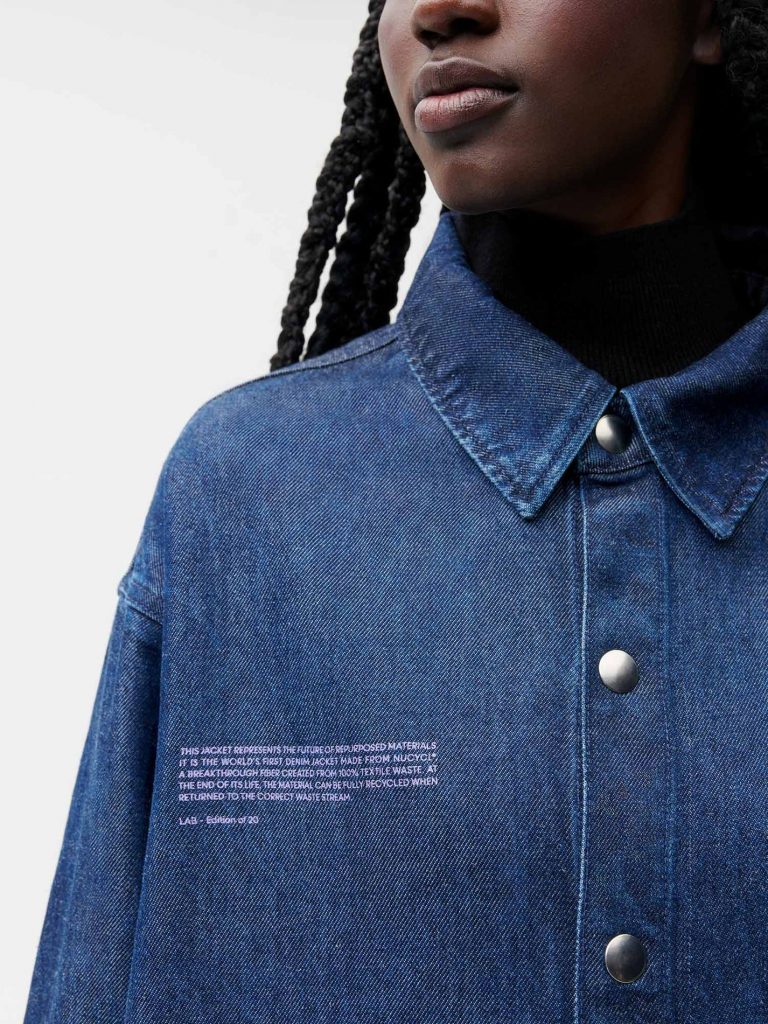 The RENU jacket from PANGAIA's modern wardrobe is a stylish piece of apparel designed to be worn over a hoodie. What sets it apart from other jackets is the use of NuCycl, a substantial and resource-intensive substitute for cotton. NuCycl doesn't need to be combined with any virgin fiber and can more easily be recycled than traditional fibers. This makes the jacket an eco-friendly alternative to traditionally sourced materials. The oversized fit allows for extra layers if needed. This makes this jacket not only stylish but also earth-friendly in its design.
If you are looking to reduce your carbon footprint , RENU Jacket from PANAGIA is definitely worth checking out! Click here
---
Want to check out more trending collection? Visit Denimsandjeans exhibitions to witness more trending collection and register here