Discover the touching story behind Spanto's Levi's Collaboration with Born x Raised—a heartfelt tribute to Spanto's late father. Dive into the journey of inspiration, heritage, and community that led to this extraordinary collection. Explore how Spanto's personal experiences shape the designs, connecting past and present through iconic Levi's pieces.
A Father's Legacy Inspires a Creative Vision
Born x Raised founder, Chris Printup, known as Spanto, found solace in his father's belongings after his passing. Surrounded by cherished memories, Spanto conceived a powerful idea—to pay homage to his father's legacy through the art of clothing.
A Memorable Encounter: Amongst his father's possessions, Spanto stumbled upon an old Levi's denim jacket that held deep sentimental value. Instantly, he recognized the opportunity to create a project dedicated to his father's memory, igniting a creative spark that would shape the collaboration.
Honoring Butch's Memory Through Style
Born x Raised joins forces with Levi's to bring Spanto's heartfelt idea to life. He imparts his unique touch to Levi's iconic pieces such as the classic 501 jeans, denim Trucker jackets, and graphic tees. Each garment becomes a canvas of remembrance and love.
Every item in the collection, priced from $180 for the jeans to $325 for the jacket, features a special screen-printed graphic print symbolizing Butch's watchful presence. The Trucker jacket bears the embroidered phrase "Born x Raised, In Loving Memory," an exquisite detail that evokes a deep emotional connection. Spanto affirms that everything in the collaboration stems from his father's teachings and actions.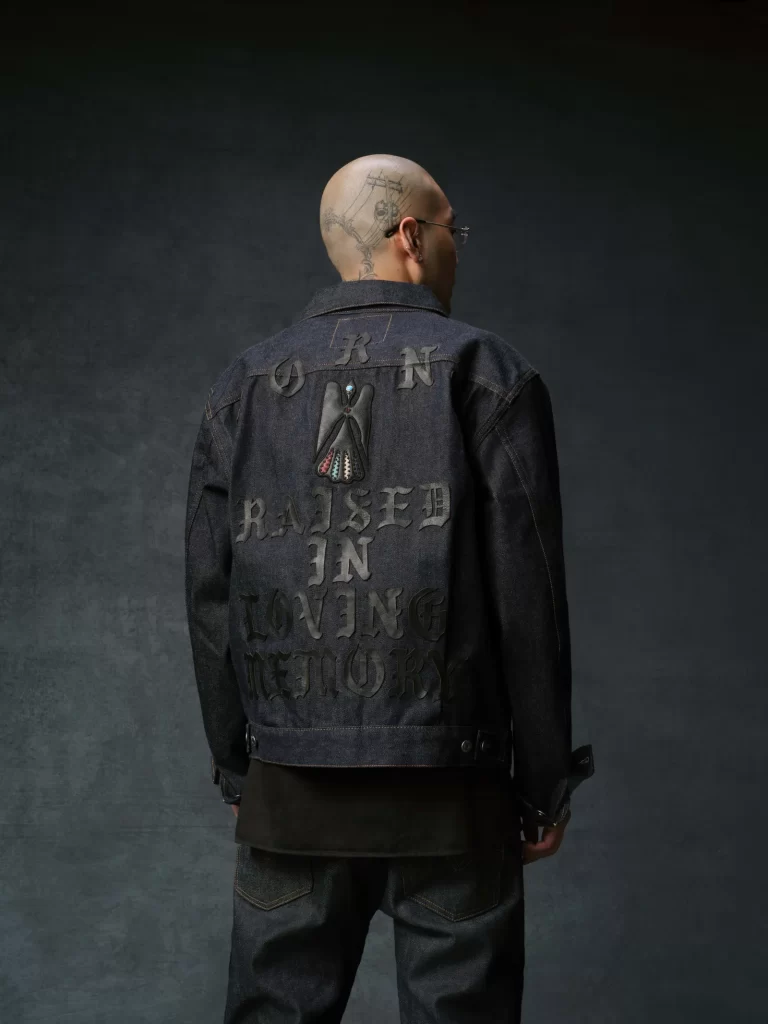 Embracing Heritage and Identity
A Glimpse into Spanto's Past: Spanto's upbringing in Venice, California, greatly influences the collection. The vibrant and expressive fashion of the '80s and '90s, where clothing became a statement of courage and self-expression, serves as a constant inspiration. Partnering with Levi's, renowned for capturing the laid-back Californian lifestyle, ensures a seamless reflection of Born x Raised's timeless essence.
The Spirit of Indigenous Heritage: Spanto's Indigenous roots, with Apache and Seneca ancestry, run deep within the campaign. Real people from his life, including his mother, siblings, and acclaimed actors Richard Cabral and Amber Midthunder, become models for the collection. This authentic representation fosters a sense of community and respect for diverse backgrounds.
A Journey of Self-Discovery
Uncovering Family Connections: Designing this assortment becomes a personal odyssey for Spanto, as he delves into his family's history. Traveling to their ancestral lands in Arizona, visiting his father's childhood home, and connecting with relatives enables him to learn more about his identity and gain a profound understanding of himself.
Spanto's aspiration for the collection extends beyond aesthetics. Each piece holds a special spirit that he hopes wearers will sense—an evocative experience unique to each individual. With Born x Raised, he strives to provoke strong emotions and forge meaningful connections.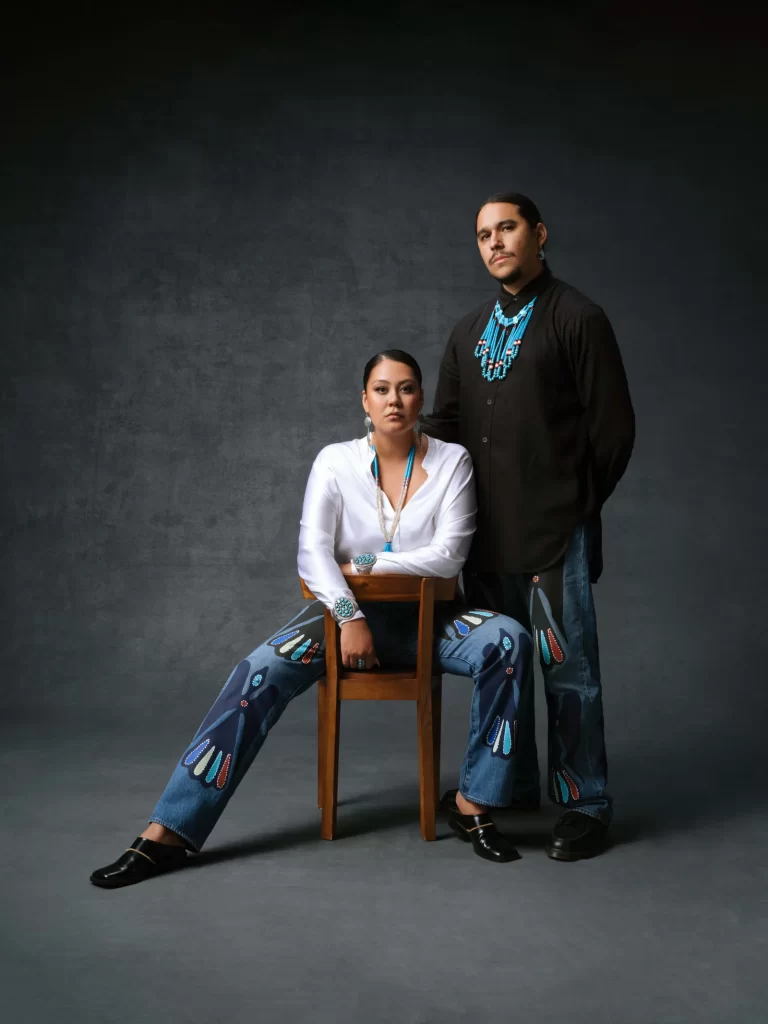 Spanto's Levi's Collaboration by Born x Raised stands as a testament to the enduring love and respect he has for his late father. This heartfelt tribute weaves together personal history, cultural heritage, and a passion for fashion. Through symbolism, authenticity, and a genuine sense of community, the collection transcends boundaries and invites everyone to experience its profound beauty.
---
Check out Special Denim Export and Import Data Reports to Glean Insights on Global Markets