Continuing our weekly news snippets, here are some interesting ones for Week 48
BETTER COTTON RELEASES ITS FIRST-EVER IMPACT REPORT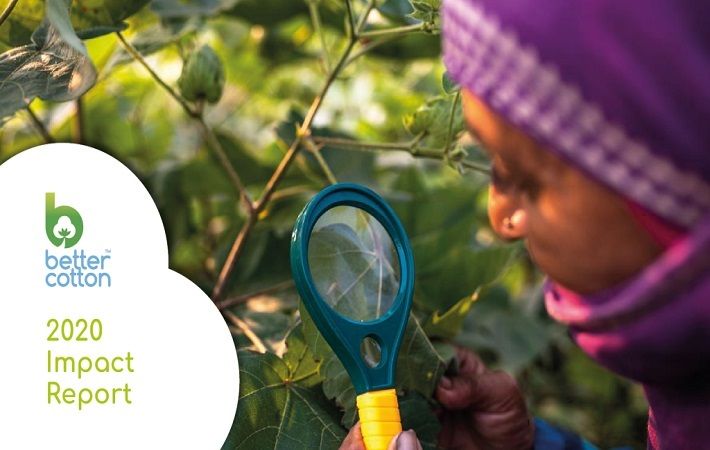 Better Cotton has released its first-ever Impact Report, which shares the most recent field-level results (2019-20 cotton season) as well as assesses how licensed Better Cotton farmers in China, India, Pakistan, Tajikistan, and Turkey performed on environmental, social, and economic criteria when compared to those who did not participate in the Better Cotton programme. Better Cotton farmers in Tajikistan used 16% less water than Comparison Farmers, Better Cotton farmers in India had 9% higher yields, and Better Cotton farmers in Pakistan used 12% less synthetic insecticide. According to Better Cotton's study, results are displayed by nation and by sustainability indicator.
While Better Cotton focuses largely on assisting farmers on the ground, the study also takes into account factors such as pesticide, fertilizer, and water consumption, as well as acceptable employment, yields, and earnings. With continual development as a guiding concept for Better Cotton, the paper examined how improving processes and services might have a stronger impact. This includes significant projects such as the traceability workstream and the modification of the Better Cotton principles and standards. "What we all want to see in terms of sustainability is impact. To ensure that we are making a real difference, we gather outcomes data whenever feasible," said Alia Malik, senior director of Data and Traceability.
BURBERRY PARTNERS WITH MY WARDROBE HQ TO OFFER ITS FIRST-EVER RENTAL AND RESALE SERVICE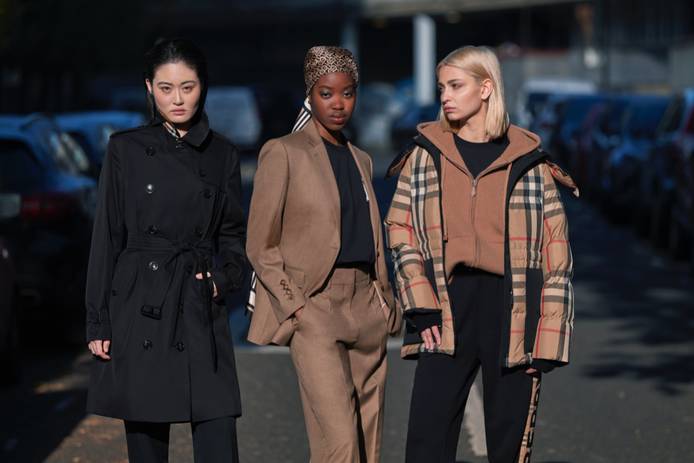 As part of the British luxury fashion house's drive to circular fashion, Burberry has teamed with My Wardrobe HQ to launch a rental and resale platform. According to the new scheme, customers may rent coats, handbags, and accessories from My Wardrobe HQ for up to 14 days. Customers may purchase rented things for a portion of the retail price, with weekly rental costs varying from £41 to £170. Resale prices will vary from £111 for scarves to £750 for trench coats, which retail for £1,990.
Whilst a large percentage of the inventory comes from the legacy brand, the rental catalogue also includes verified gifts from VIP clients and the My Wardrobe HQ community. The agreement will help Smart Works, a UK charity that provides high-quality interview apparel and coaching to disadvantaged jobless women, by donating 40% of the revenues from each sale. The luxury brand has donated products to the charity since 2013. Burberry's VP of corporate responsibility, Pam Batty, stated that their collaboration with My Wardrobe HQ is complimentary to their larger goal of becoming climate positive by 2040 and supporting the ideals of a circular economy for luxury. Building new collaborations and revaluation solutions, as well as extending reuse, repair, donation, and recycling options, are all part of this.
NIKE, PANTAGONIA AND C&A FACE XINJIANG CLAIMS FOR FORCED LABOUR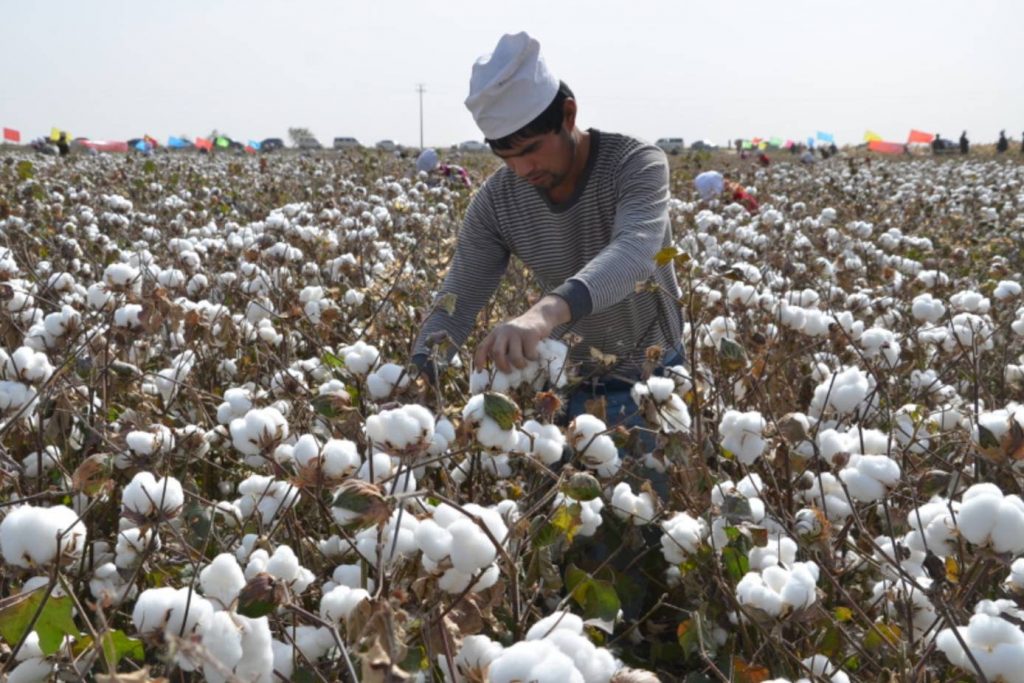 A majority of internationally recognized fashion labels, including Nike, C&A and Patagonia, are being filed a lawsuit by the European Center for Constitutional Rights (ECCHR) as being directly or indirectly implicated in the forced labour of the Uyghur community in the Xinjiang province in China. The criminal case, which was filed by Dutch prosecutors with the help of Prakken d'Oliveira Human Rights Lawyers, will look into the corporations' alleged cooperation in human rights breaches that potentially amount to crimes against humanity.
The Business and Human Rights Resource Centre, a UK and US-registered organization that works to enhance human rights in business and eliminate abuse broke the news of the filing. "Alarming stories regarding torture, re-education camps, and forced labour in China's Xinjiang region have risen in frequency since 2017," according to the filing. The companies have suppliers with production facilities in Xinjiang, according to research reports and publicly available supply chain information revealed by the researched brands." The ECCHR accuses the corporations of "directly or indirectly abetting and benefiting" from Uyghur Muslims' forced labour in the region, which produces more than a fifth of the world's cotton.
ITALY BASED PEUTEREY JOINS THE BLUESIGN SYSTEM AS A PARTNER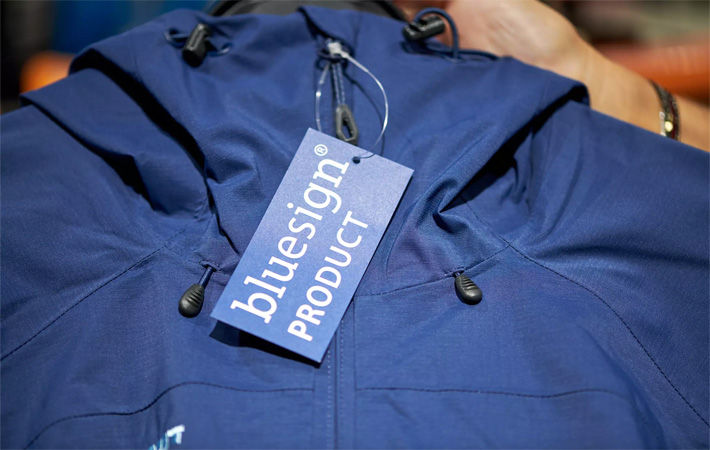 Peuterey has joined the Bluesign system, pledging to achieve the most stringent sustainability standards in terms of resource efficiency, environmental impact, workplace health and safety, and consumer protection. The Bluesign Input Stream Management system avoids the usage and release of dangerous chemicals throughout the manufacturing process. The Bluesign system is the most stringent standard for the textile industry, with its comprehensive approach, and adopting it means satisfying these standards without sacrificing product functionality, quality, or design. By producing functional, inclusive, and sustainable clothes that will persist throughout time, the company hopes to contribute to a more egalitarian, fair, and successful society.
"We are thrilled to announce that leading Italian brand Peuterey decided to become a Bluesign System partner, showing their strong commitment to the responsible use of resources, responsible production, and responsible chemistry. We look forward to supporting Peuterey on their quest towards excellence in sustainable fashion," said Kutay Saritosun, head of marketing and communication, Bluesign. In the spirit of a #betterfuture, Peuterey also pledges to put an end to reckless natural resource use by minimising waste and adhering to the principles of the circular economy. According to a press release from Peuterey, the revolutionary Peuterey Recycle project is a limited edition that creatively rethinks the recovery of vintage materials, bringing scraps, accessories, padding, and textiles back to life ensuring 0 percent waste, 100 percent innovation.
LULULEMON ATHLETICA'S SALES RISE BY 30% IN Q3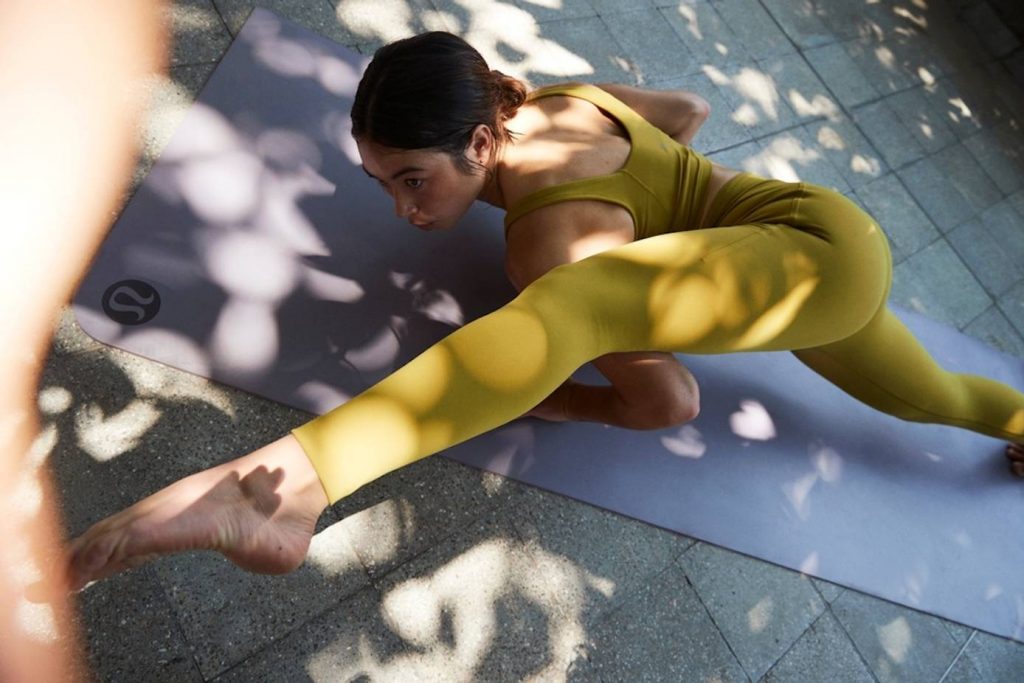 Lululemon Athletica Inc. recorded a 30 percent growth in net sales to 1.5 billion dollars in the third quarter, whereas net revenue climbed 28 percent on a constant currency basis. In a statement, the firm stated that net revenue climbed by 28% in North America and 40% overseas. On a constant dollar basis, total comparable sales climbed by 27%. On a constant dollar basis, comparable store sales climbed 32 percent or 31 percent, while direct-to-consumer net revenue increased 23 percent or 21 percent to 586.5 million dollars. Gross profit grew 32% to $829.4 million in the third quarter, while gross margin improved 110 basis points to 57.2 percent.
In the third quarter of 2020, diluted profits per share were 1.44 dollars, up from 1.10 dollars in the previous quarter, and adjusted diluted earnings per share were 1.62 dollars, up from 1.16 dollars. During the third quarter, the brand launched 18 additional company-operated stores, bringing the total number of company-operated stores to 552. "Our third-quarter results demonstrate the ongoing strength of Lululemon and the tremendous growth potential of the business in both the near- and long-term. We are pleased with our early holiday season performance," said Calvin McDonald, CEO.