The Circular design story collection that features a blend of sustainability and style, is the latest addition to H&M's Innovation stories. The collection addresses circular production as an approach to achieving sustainability. It is the fourth and most recent addition to H&M's Innovation Stories—"Circular Design Story," which will be launched on December 9 and will dwell on more circular design techniques and fabrics. It is themed on the ideas of sustainability and joy.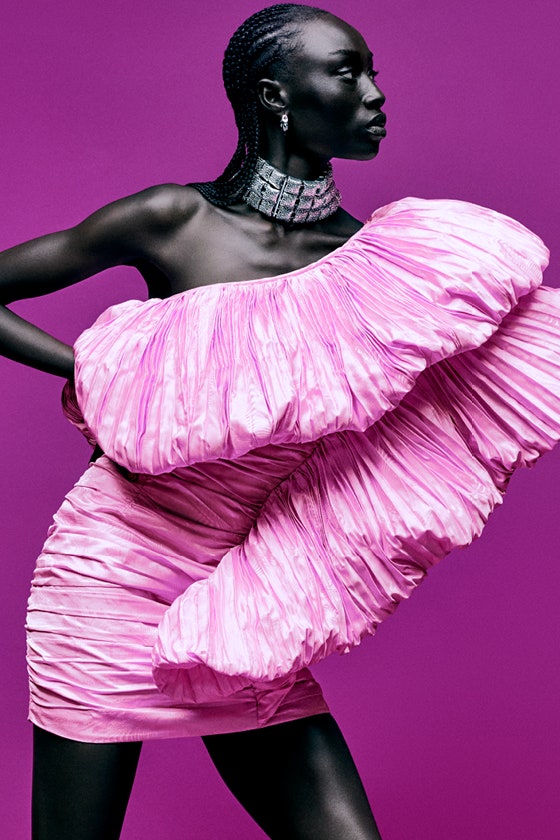 The collection showcases H&M's commitment to a more circular production process by utilizing a multitude of cutting-edge recycled and recyclable materials, along with paying close attention to adaptation and usability. The Swedish fashion giant has also partnered up with Normani, Gigi Hadid, and Kaia Gerber to celebrate the thrill and anticipation of party-prep and dressing up.
A CLOSER LOOK AT THE CUTTING-EDGE MATERIALS
The range, which employs circular design concepts and sustainable materials, was produced by the H&M design team in collaboration with stylist Ib Kamara, who served as a creative advisor. The H&M team evaluates the steps of the garment development process, looking at estimated lifespan, materials, and design approach, using a design tool called the Circulator. The tool enables the team in developing more sustainable and circular elements and to reach their goal of becoming climate positive by 2040. H&M plans to use the technology to develop all of its pieces by 2025.
Repreve Our Oceans, a fiber generated from bottles gathered on shorelines and coasts, is one of the sustainable materials employed in the collection. The assortment will also include Resorts, a dissolvable sewing thread, and Vega, a vegan substance formed from grape skins, stems, and seeds wasted during the winemaking process. Ambercycle's Cycora, which is created from old clothing and end-of-life textile waste, will also be used.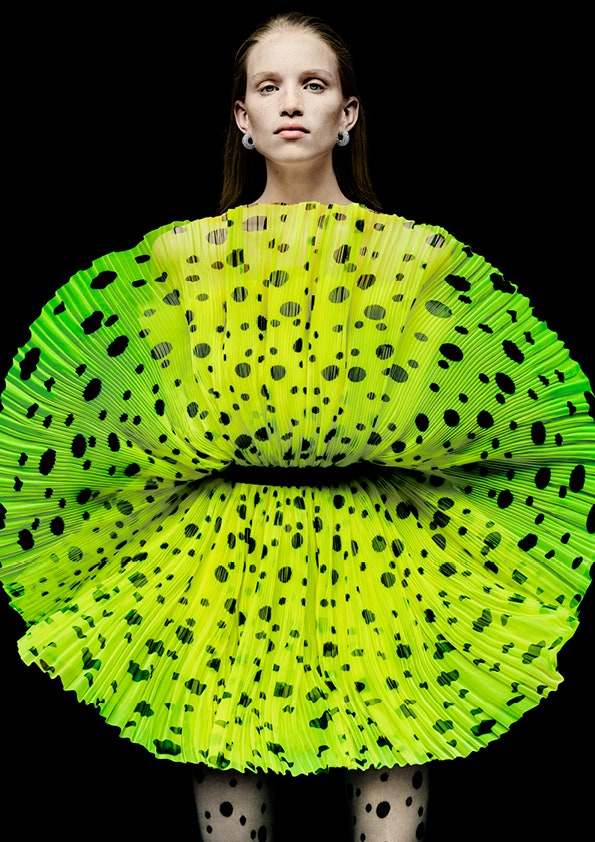 The collection is for folks who want to explore and express themselves, and the campaign, which was publicly released earlier this month, reflects this exuberant spirit. It was shot by Rafael Pavarotti, a pioneering photographer, and is titled "Just before the party starts." The theme reflects the joy of getting ready, as well as the optimism and individualism of people who love fashion, glamming up, choosing new outfits, posing in front of the mirror, dancing, and being free. Kamara and Pavarotti were both actively urged to bring their vibrant, colorful visions to existence.
"I was proud to work with H&M on a collection that is so committed to circularity and positive change, while also embracing style, bold color, great fit. It's a really multifaceted, rich collection, and it captures a special feeling for me; the excitement and anticipation of getting ready, of choosing a look and making oneself into a star." Said Ib Kamara, Stylist, and Creative Advisor H&M.
WHAT THE COLLECTION HOLDS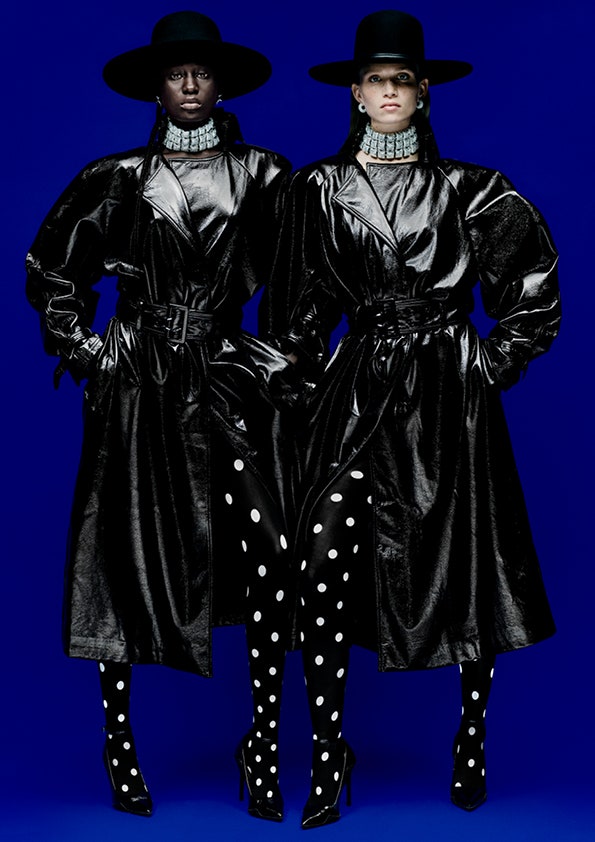 Most of the pieces are versatile, enabling them to create a variety of looks. Blazers may be worn as dresses, straps can be used to vary the fit of shirts or jackets, adjustable zips can make trousers wider, and a ball gown can be detached into a top and skirt. The collection's longevity is maintained by a unique twist on these classic design elements. Polka dots, bows, frills, tailoring, and jacquard are all featured. Normani, Gigi Hadid, and Kaia Gerber, among others, have collaborated with the brand on the campaign, with sneak peeks of the collection being posted on Instagram. From a pink strappy sequin dress made of recycled polyester to a fitted ensemble composed of discarded materials, each piece in the collection has gained its own distinct aesthetic.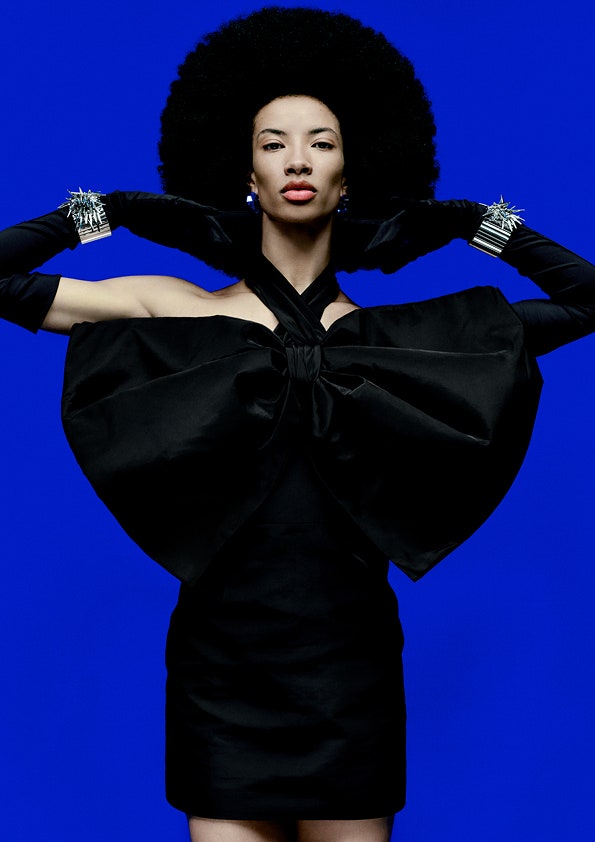 According to Ella Soccorsi, concept designer at H&M, fashion can alter, excite, and empower people. She asserts that the collection is a tribute to that idea, as well as to the specific exhilaration that comes with getting ready to go out, just before the party, styling oneself, preparing to head into the night with friends, full of joy and energy.
The collection is deliberately designed to be cherished, shared, repaired, and recycled. It acknowledges a bold revolutionary outlook and self-expression. The brand marks fashion's fun and eccentric essence while driving the industry forward to a more circular future.
"People get a picture in their head when you talk about circularity. With a Circular design story, we wanted, to show it is possible to do a bright, fashion-focused collection that is designed with circularity in mind. We wanted to show new possibilities, and offer something hopeful." said Ann-Sofie Johansson, Creative Advisor at H&M.
ABOUT H&M INNOVATIVE STORIES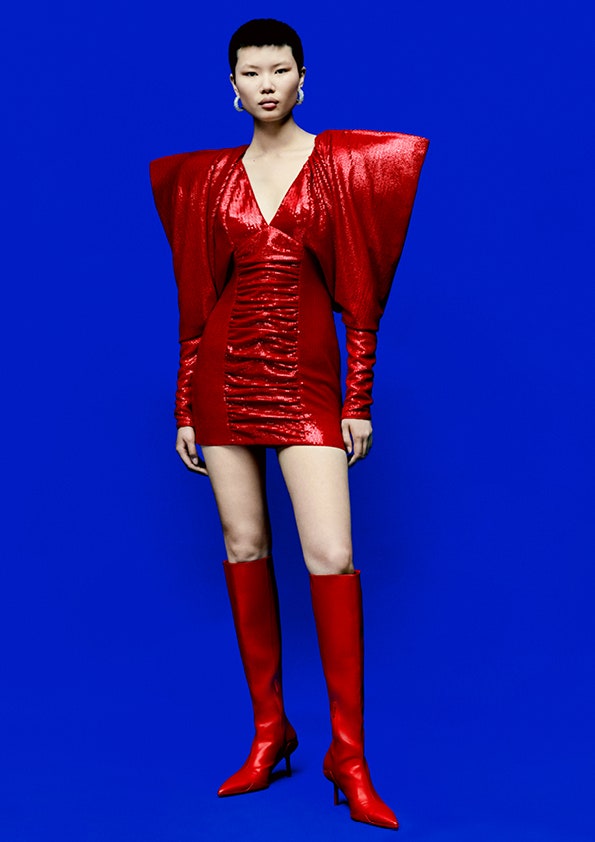 H&M Innovation Stories, which launched in early 2021, is driven to foster ecologically viable resources, technology, and production techniques. Previous stories have covered the Science Story, which focused on sustainable products, the Color Story, which campaigned for environmentally conscious color techniques, and the Co-exist Story, which approached animal-friendly fashion.