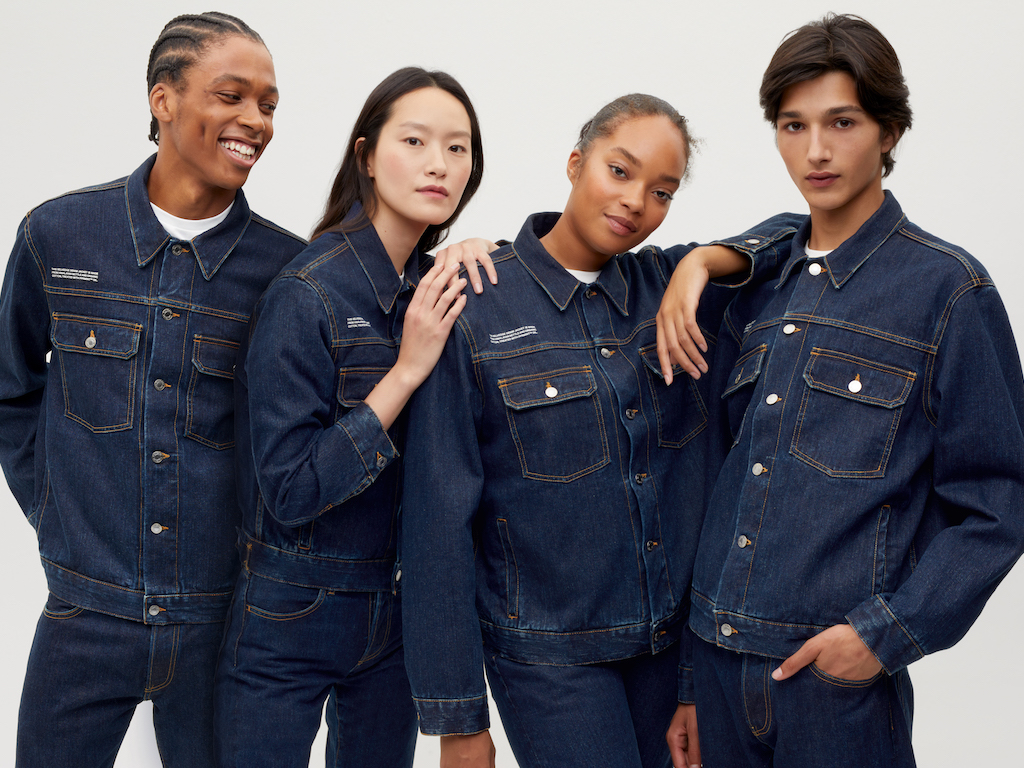 London-based fashion retailer Pangaia is possibly the most inspiring sustainable style brand today. It is not based on trends or seasons, rather it is vegan, organic, biodegradable, and scientifically produced to work as close to Natural resources as possible. Recently, Pangaia debuted with its first denim collection created in collaboration with former Levi designer and Unspun consultant Jonathan Cheung. To minimize its dependence on cotton, the firm used Pannettle, a sustainable fabric for its denim.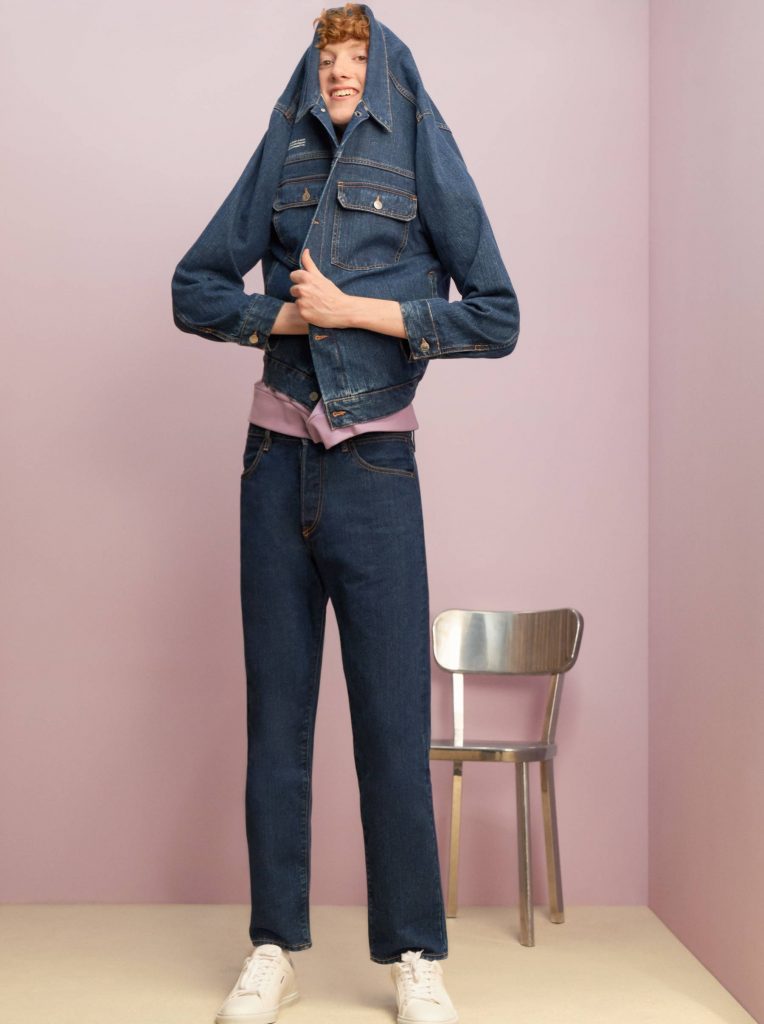 Pannettle is developed from Himalayan nettle, a naturally renewable source that blooms again every year and may reach a height of 3 meters. Himalayan nettle is probably employed for the first time in selvedge denim, and it is blended with organic cotton from India to create the blue denim that is featured throughout the collection. Since it is made with a left-hand weave, the denim is soft, airy, and long-lasting. True to its shape, the three-piece collection hence comprises of premium fabrics: a blend of 13ounce, 92% organic cotton, and 18% Himalayan nettle woven at low speed on the Candiani Denim shuttle loom.
THE HIMALAYAN NETTLE
Wild Himalayan nettle was already "somewhat on board" when Cheung started Pangaia's denim endeavor. The company examined hemp and agro-waste fibers for denim, but nettle showed the most promising result. The material met Pangaia's criteria of durability and sustainability. Moreover, the hollow core of the linguini-shaped fiber gave thermoregulating effects. It also had a social advantage. Pangaia gets its nettle from a women-run cooperative, which grows in harsh climatic conditions in the Himalayas where nothing else can sustain.
"So, it's this idea that they can get an income based on their natural environment is one of those beautiful stories of sustainability, where we are trying to optimize what's around us," said Dr. Amanda Parkes, Pangaia chief innovation officer.
Furthermore, peppermint, a sustainable oil used for anti-odor treatments, is also utilized in the Pannettle denim line. The oil treatment seeks to minimize the need to wash the product thus leading to less wastage of gallons of water.
CHALLENGES FACED IN THE MAKING OF DENIM
The problem with denim, she added, was making the fibers to be more soft and robust enough to match with cotton's qualities. That's when Cheung showed up to create a nettle fabric that's sustainable, long-lasting, and aesthetically striking. With the assistance of Candiani Denim owner Alberto Candiani, he developed a fabric that he claims is universally malleable to many types of clothing and offers a layer of softness to neutralize the roughness of the nettle fiber. The collection's production during covid presented "huge amounts of complications," but it also spurred stakeholders to work differently. The initial prototypes were generated in 3D before the team went on to physical fits, which were mostly done via Zoom.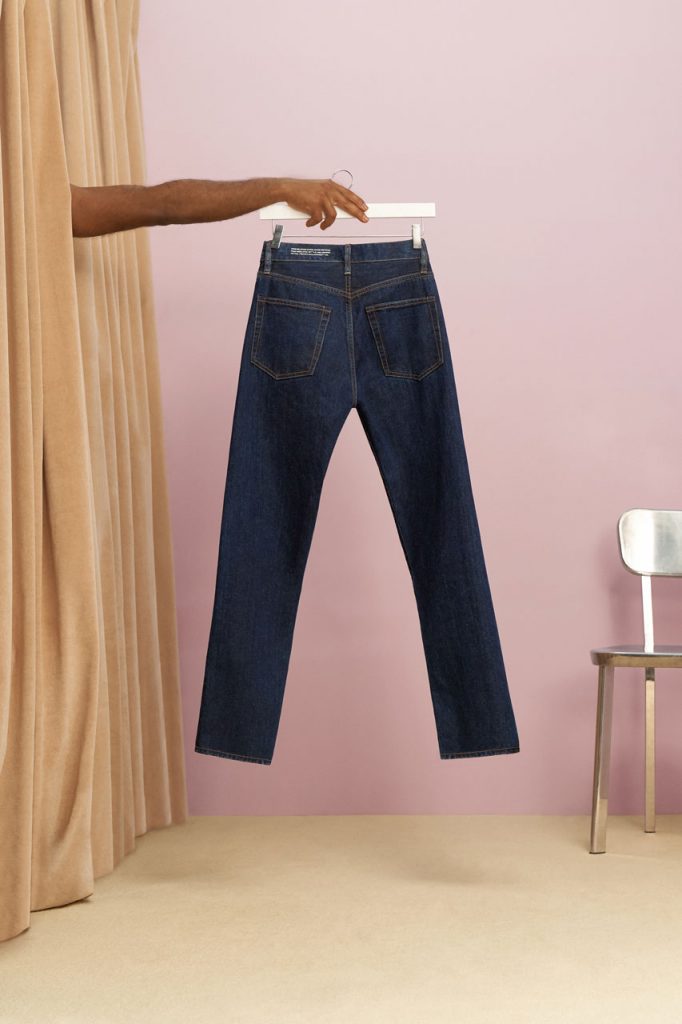 Working with nettle blends, however, was extremely challenging. Despite its value of being an incredibly strong fiber, nettle lacked the elasticity of cotton, posing problems throughout the weaving process. Cheung stated that he would not have been shocked if "broken parts of machinery" were found on Candiani's floor. Another snag in the process was discovering that the cloth takes time to settle before cutting. The fix to this was a 48-hour rest period in which the rolled-out cloth was left undisturbed.
They also noted that they needed to sew the jeans in reverse, rather than sewing the inseam from the left leg to the right leg. Cheung stated that the fabric's left-hand twill shaped the overall design of the collection. The coin pocket and back patch, which are typically on the right side of jeans, are now on the left.
"The collection is an example of slow fashion, being woven on shuttle looms that is about three times slower than projectile looms. Even the construction is slower than normal," said Cheung.
WHAT CONSTITUTES THE COLLECTION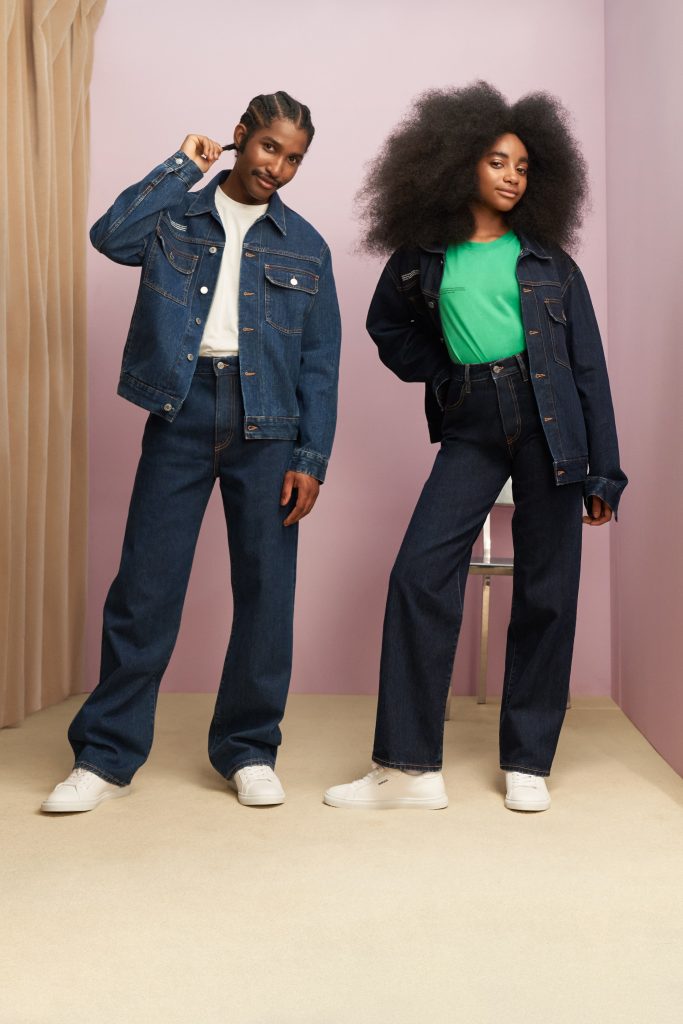 The collection comprises uni-sex straight-leg jeans, a jean jacket inspired by the '90s, and a women's high-rise straight jeans in rinse and mid-wash. The unisex designs come in sizes ranging from women's 25/men's 27 to women's 34/men's 36. Gender-neutral sizing does not require its lingo, but Cheung, who recently collaborated on a genderless range of jeans with denim manufacturer Unspun, is keen to revolutionize the gender paradigm that the fashion industry has set up. In addition, each denim garment will come with a digital passport that will provide buyers access to product-level impact information. The new function debuted with the brand's Horizon line and is intended to promote ethical consumption.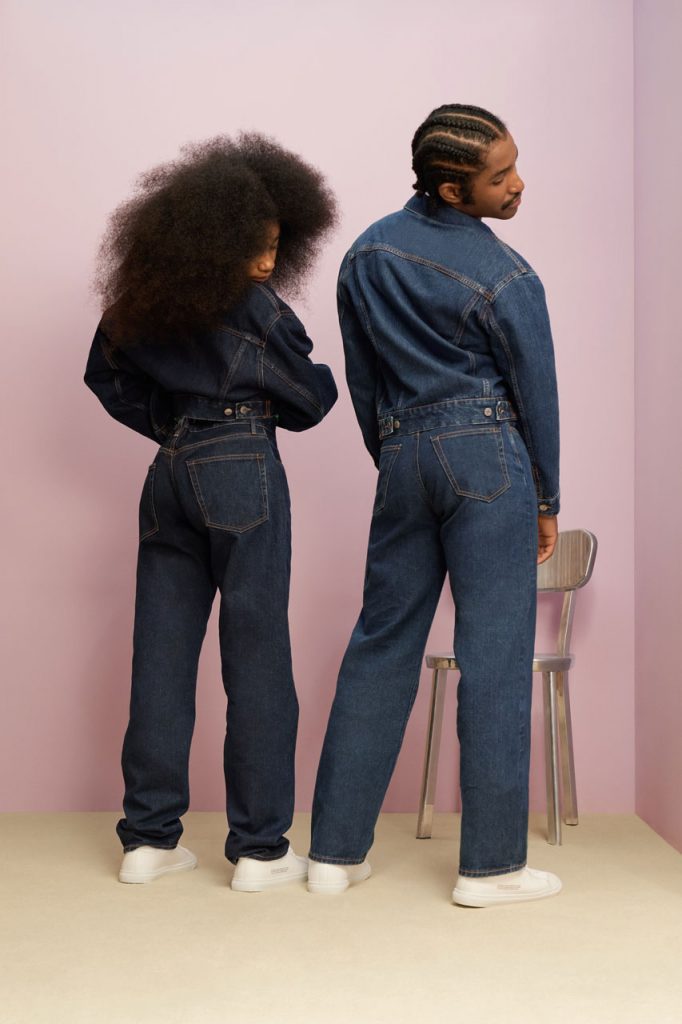 "Gender inclusiveness and gender fluidity have been very much a cultural mentality awakening in the last few years, and that is essential to address. I try to think of it as Omni-sex, pan-sex, or gender-full rather than unisex, which always feels more neutered to me," Cheung added. If men and women are at opposing ends of a scale, Cheung wants to include everyone in between.
The terminology of denim fits, on the other hand, has to be updated, according to Parkes. For example, renaming "boyfriend jeans" as "baggy fit" might help remove the uncertainty that comes with flashy words that each company translates diversely. She believes that non-gendered descriptions may help establish a common language around fashion and what individuals can anticipate from fits.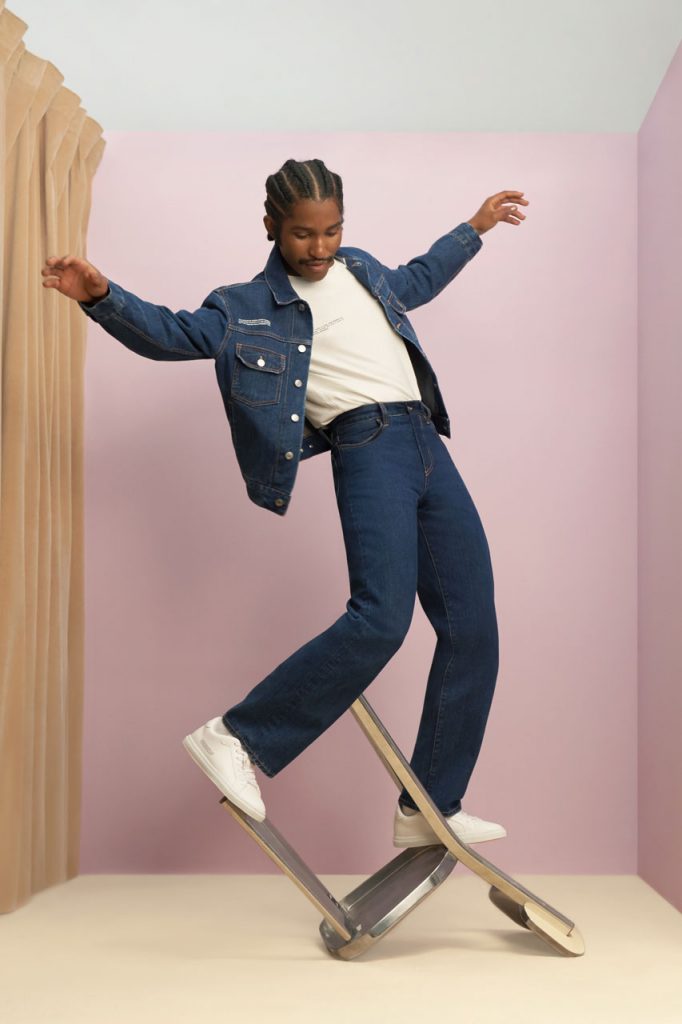 The collection is available for purchase on Pangaia's website for $225-$275, with more denim items on the road. Additional designs, denim materials, and techniques are on the way, Cheung said. Pangaia's product line will be expanded in November 2021 with the addition of hemp and organic cotton.
"The future of creating a more sustainable fashion industry involves using existing natural materials, like regenerative nettle, that are augmented by scientific and technological processes." Said Pangaia chief innovation officer Amanda Parkes.
Pangaia's mission is to promote biodiversity and regenerative agriculture ecosystems while also increasing supply chain resilience by utilizing a wider range of plant fiber sources. The brand is vigorously working on additional new denim breakthroughs that will bring a completely new material library into commercial existence.