Our Denim Brands section is one of the most liked sections on our site . We have listed hundreds of brands in this section from around the world – giving a number of details on each brand.
We have now expanded this section to include "Raw Denim Brands". As raw denim becomes more and more important for consumers and the aficionados , it is important to know which brands worldwide are producing raw denims. In an easy to find directory, we are listing 'All Denim Brands' and 'Raw Denim Brands' separately so that the visitors can easily browse  through the various raw denim brands worldwide ..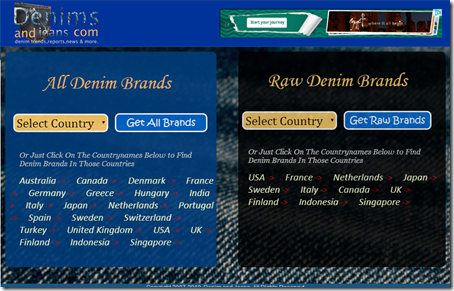 The above page lists all the brands as well as raw denim brands separately. On selection of individual country, one can see either 'all' or 'raw' denim brands separately.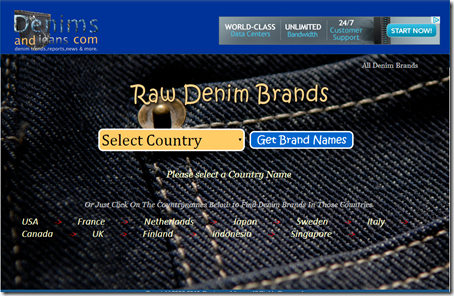 These sections will be continuously updated to bring in more brands and additional info  on these brands. We will be very happy to have suggestions from our readers if we have missed any brands or info . Any other feedbacks to make these sections  more useful would be most welcome!.