Many of the denim brands have come out with campaigns for their SS'15 campaigns – many of them using some top models and stars. We bring below some of the cool denim campaign looks from some of the top brands.
Hailey Baldwin is the new face of Topshop denim for SS15


Cara Delevingne in Topshop's SS' 15 collection
New Year, new looks: Cara Delevingne and her bushy brows showcase the best of Topshop's  Seventies-inspired spring range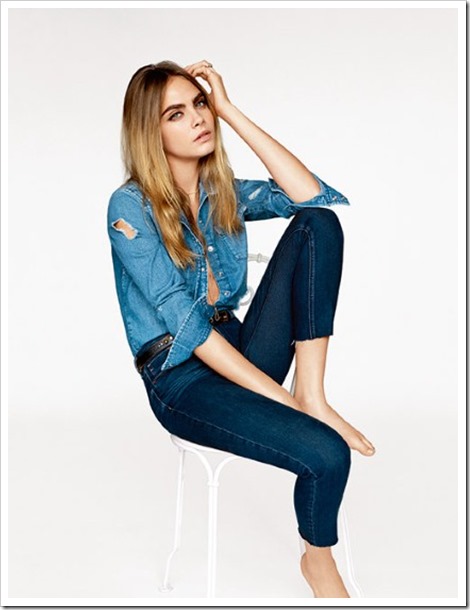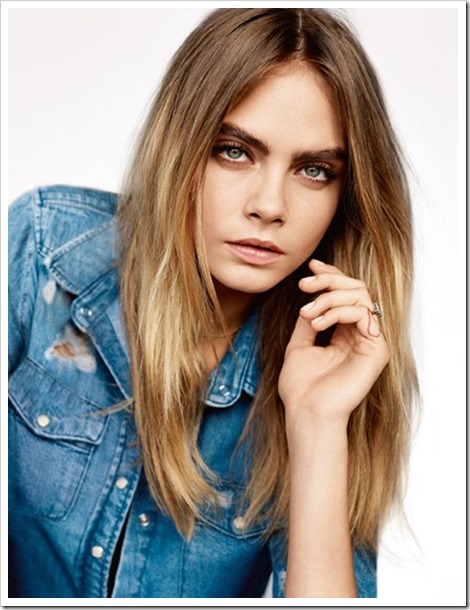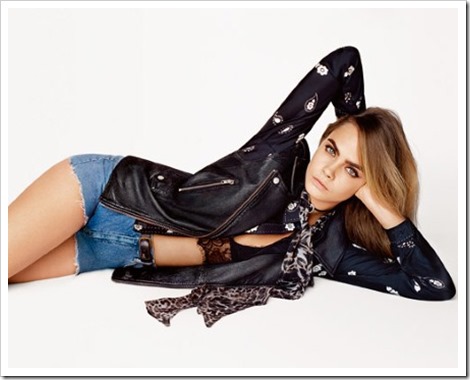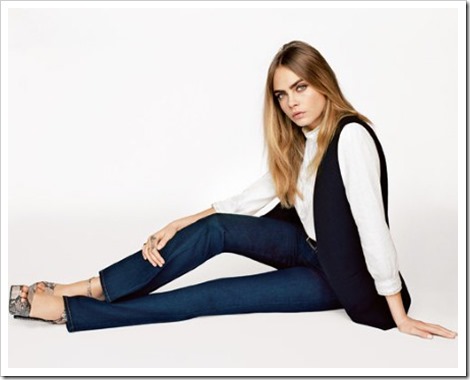 Paige's New Campaign Starring Rosie Huntington-Whiteley
Rosie Huntington-Whiteley is one of the most effortlessly glam denim models . Making her debut as the face of Paige's spring 2015 campaign, Huntington-Whiteley rocks embellished jeans, lived-in denim shorts, and sexy silk camis from the denim brand's latest collection."Rosie has been our muse and inspiration for many years," says Paige co-founder and creative director Adams-Geller. "Her red carpet style and street style have greatly influenced our designs and styling, so to have her on board as the official face is a dream come true."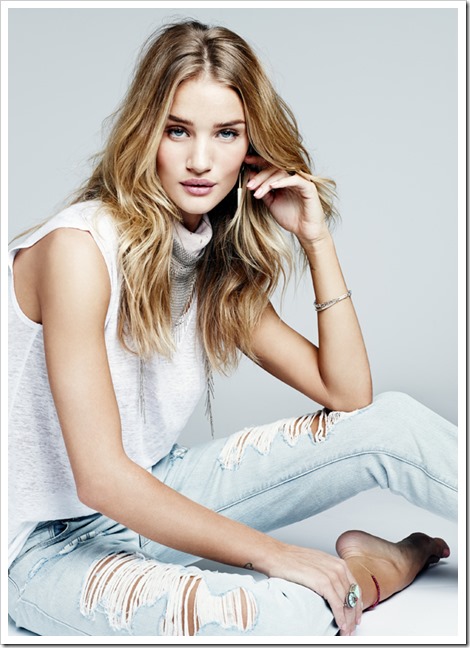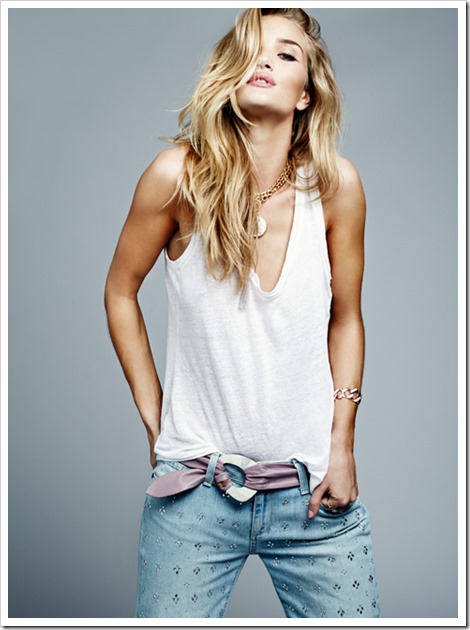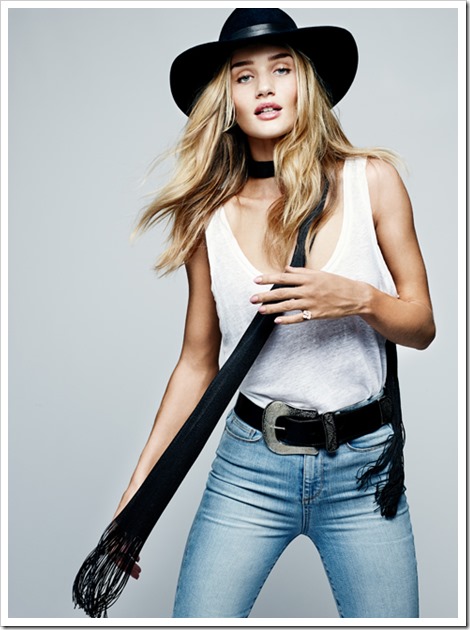 80′s Style Shopbop  Denim Campaign
Since its launch in 2000 as a modestly sized online boutique specializing in hard-to-find denim lines, Shopbop has grown to become one of the leading fashion retailers in the world. Curated with a chic, modern woman in mind, Shopbop offers a comprehensive collection of designer apparel and accessories to suit every style and occasion.
In 2006, BOP LLC was acquired by Amazon.com, Inc., the world's largest internet retailer, enabling Shopbop to expand its services to enhance the customer experience. A trusted, globally recognized fashion merchant, Shopbop sells only quality, authentic designer merchandise. Shopbop is part of the Amazon.com Inc. group of companies.A recent style update from Shopbop takes a look 1980s denim style inspired by pop legend, Madonna. Model Dana Drori channels her inner material girl in ensembles evoking the film, "Desperately Seeking Susan."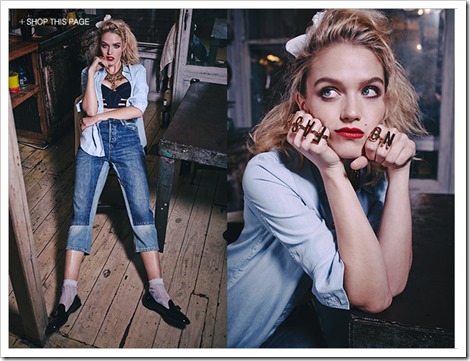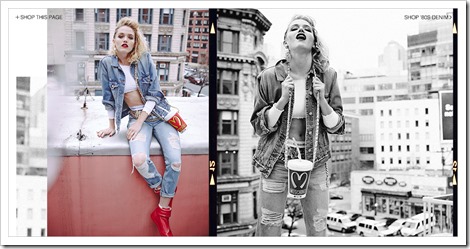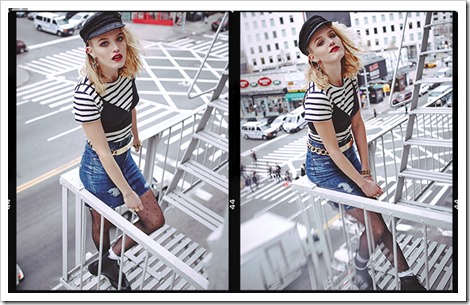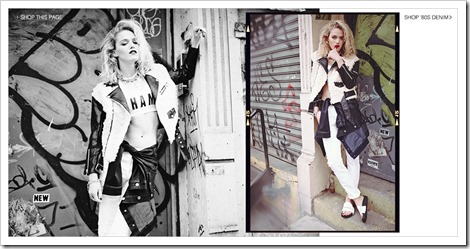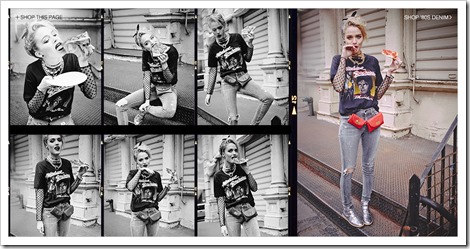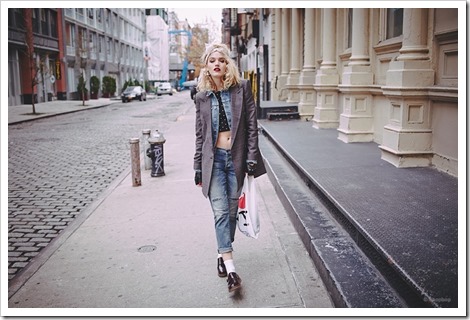 Gigi Hadid Guess Spring 2015 Ad Campaign
After being announced as a Maybelline brand ambassador just a few days ago, more images have been revealed from Guess' spring-summer 2015 campaign starring American model Gigi Hadid. Gigi has appeared in advertisements for the brand since she was a child, posing for Guess Kids, but this marks her first solo campaign for the label. The blonde babe poses for David Bellemere on the beach while wearing sexy styles including denim, gingham prints, knitwear and more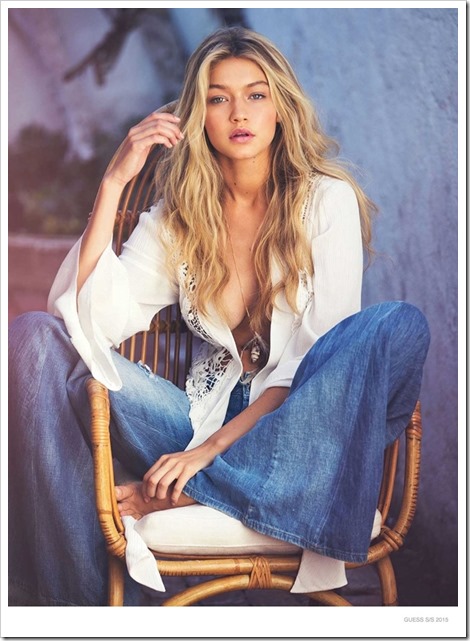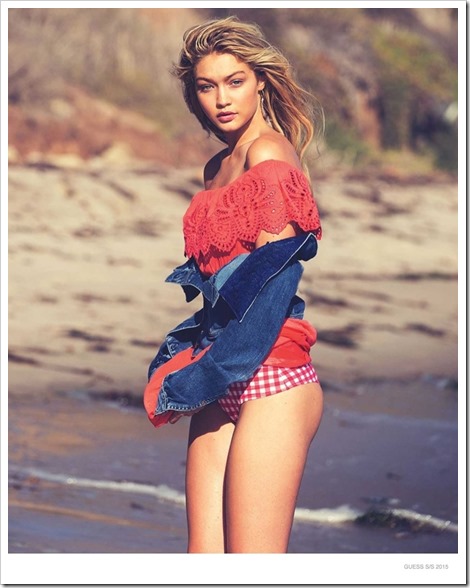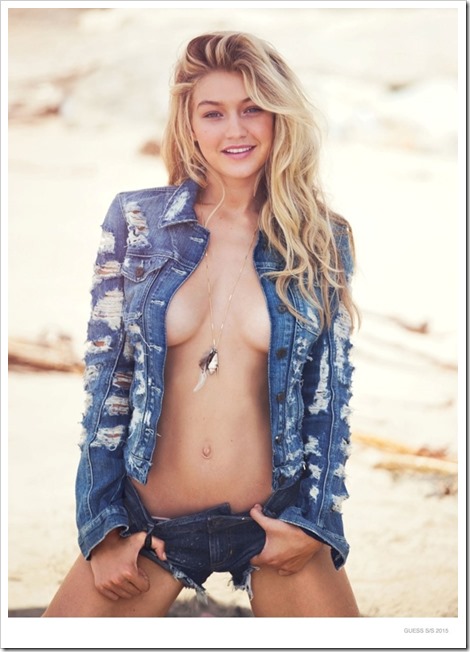 G-Star Raw 2015 Campaign
G-Star Raw has hired Ellen von Unwerth for its spring/summer 2015 campaign. The great photographer was chosen for "her affinity with denim and for making photographing women her strong suit." .In one of the images, the model wears only a pair of skinny jeans and is lying on the ground.  "G-Star has always been on the side of raw, of spontaneity, of young-and-wild style –and this is precisely what this campaign aims at.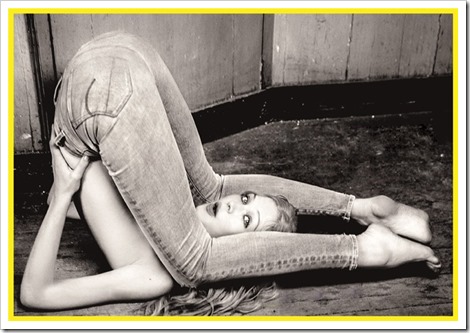 Calvin Klein Spring 2015 campaigns-Justin Bieber ads with model Lara Stone
The Spring 2015 campaigns are coming and right out the gate, Justin Bieber has already started controversy over his Calvin Klein ads with model Lara Stone.
At any rate it's good for Calvin Klein Jeans who's brand used to be synonymous with controversy over a decade ago.  Beiber aside, Lara Stone  is modeling the women's line which looks like it may live up to all the hype.
On a more low-key note, Gigi Hadid is heading up Guess' Jeans Spring 2015 campaign. The scion caused quite a stir posing topless for the brand -a move that might have gotten more attention had it not been for that pesky Bieber.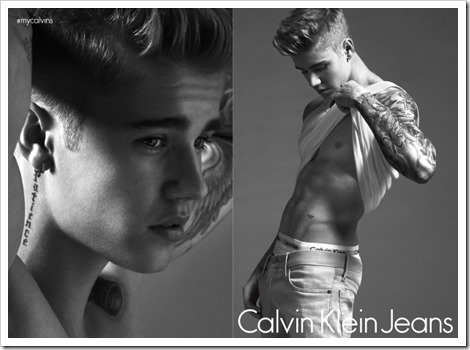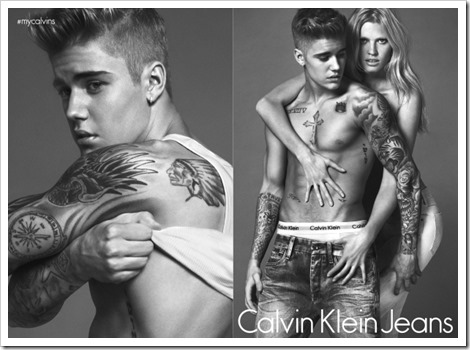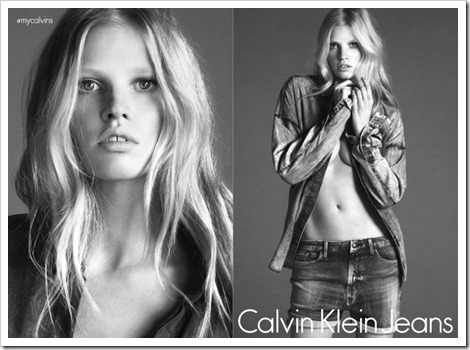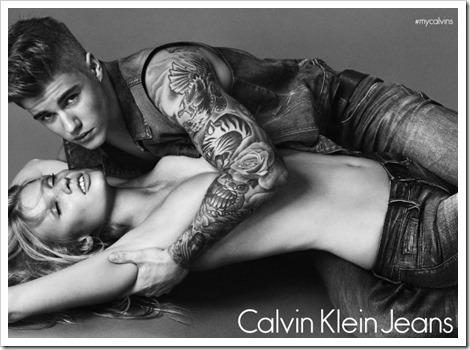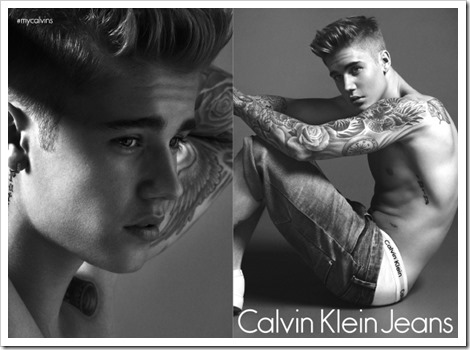 DKNY Spring 2015  Denim Campaign
Photographed under the Manhattan Bridge by Gregory Harris, Cara Delevignge and Binx Walton along with other notable models recently got together at Coleman State Skate Park for DKNY's Spring 2015 ad campaign. Standing out in DKNY suiting and lounging in baseball T-shirts and sportswear, the campaign highlights the many different styles of the city and shows how they can all come together harmoniously.  DKNY JEANS crew balance laid-back modern classic denim looks with ripped,slim fit denim shirts, cuffed and patchwork denim. DKNY's Spring 2015 collection will soon be available at select retailers.
DKNY Jeans embraces a gritty New York environment for the set of its spring-summer 2015 campaign.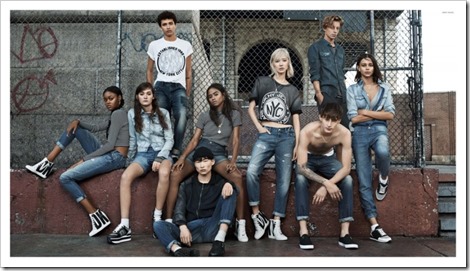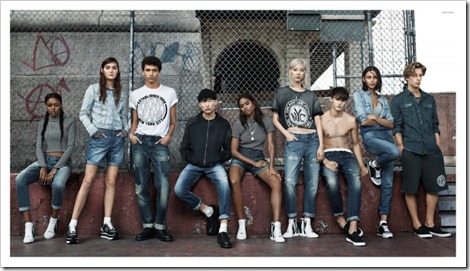 Gucci
Malgosia Bela goes hippie-chic for Gucci's S/S 2015 campaign shot by Mert & Marcus. This mix of suede, denim and trippy prints has those groovy 70s inspired looks.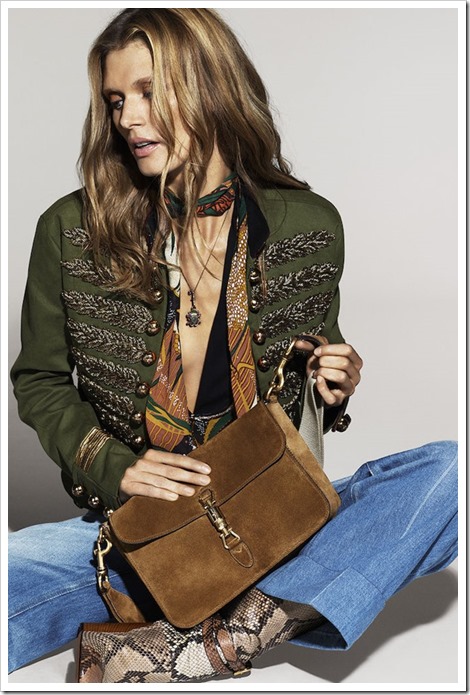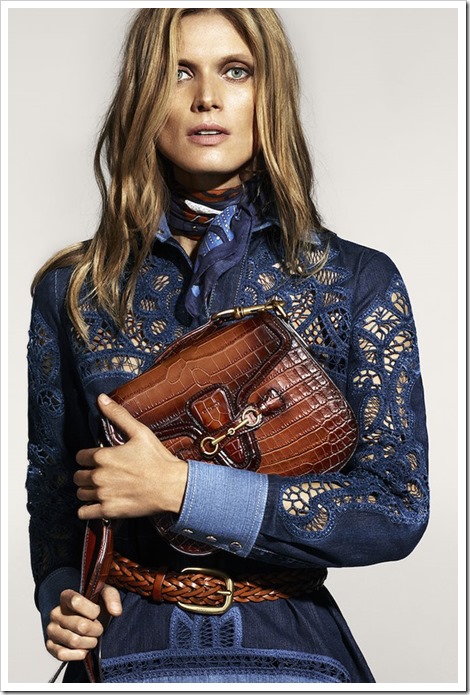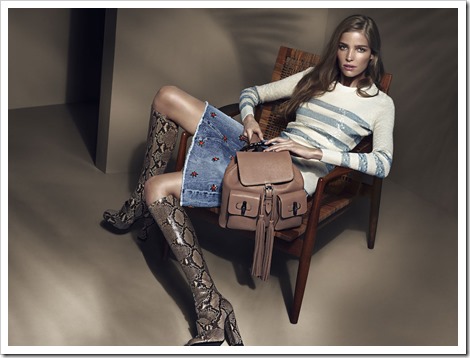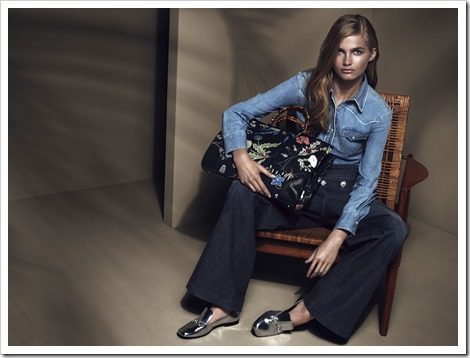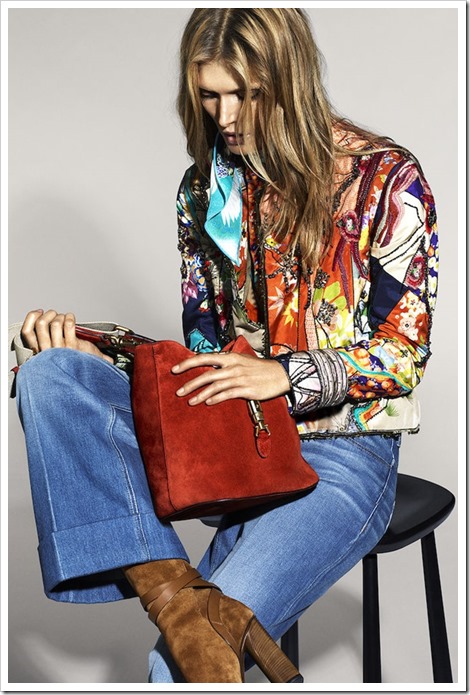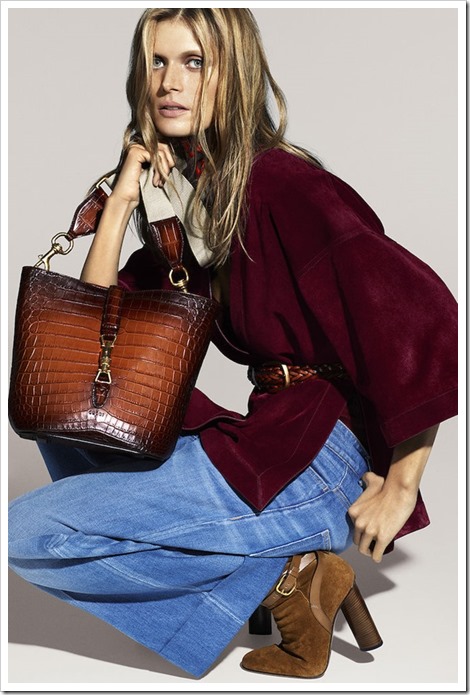 Gryphon O'Shea and Charlotte Free for Diesel SS15 Campaign
Diesel's SS15 campaign alongside Charlotte Free and Gryphon O'Shea. Photographed by Nick Knight, the models are, refreshingly, all smiles.Photographed by Nick Knight and styled by Anna Trevelyan, Diesel's denim and leather heavy SS15 collection is captured in a series of colour-drenched, hyper-energetic shots on modelsFor last year's Spring/Summer campaign, under the new direction of Nicola Formichetti, Diesel focused on highlighting a diverse range of models.