In the recently held Milan Fashion Week Dsquared – the "Born in Canada, living in London, made in Italy"  brand brought out their  Dsquared2 collections have conquered a wider audience and, owing to their natural stylistic maturity, have become more chic and sophisticated while maintaining those sexy and provocative traits so embedded in their creative roots.
For their AW15/16 collection, the brand focused on improved washes with distresses , splatters, dirty looks , scribbles  and patches thrown in not too overt a way. Dark and bright  indigos provide the right base color for the designers to play their art on the jeans !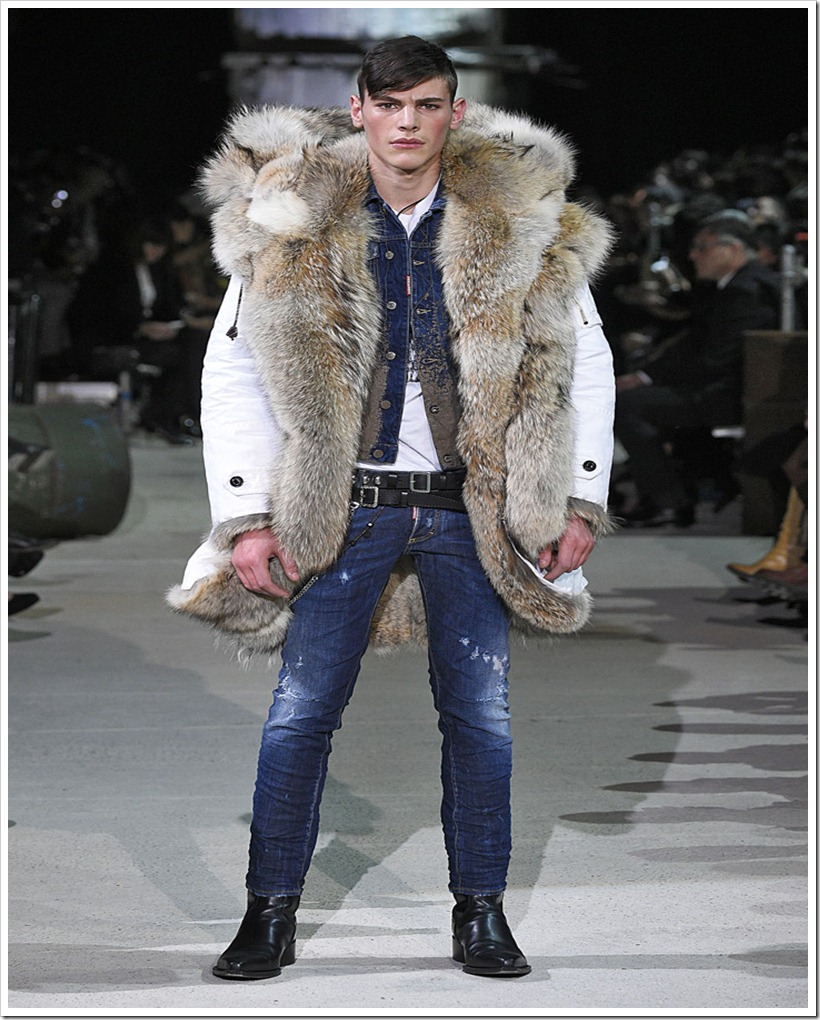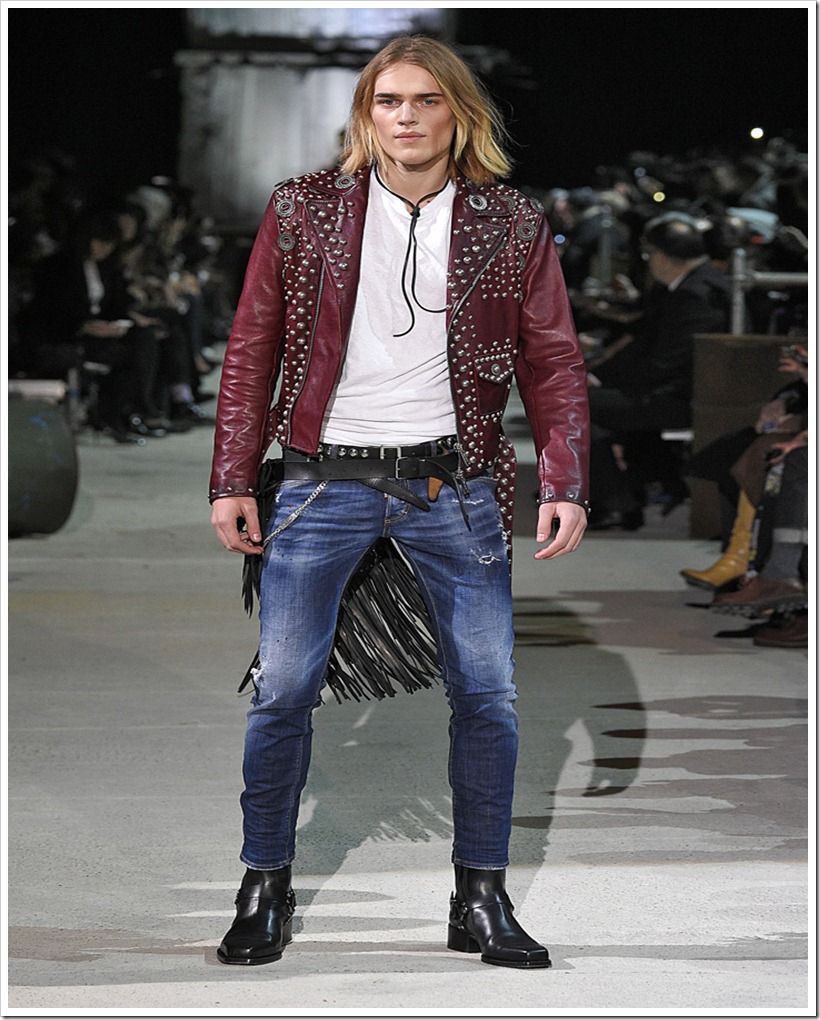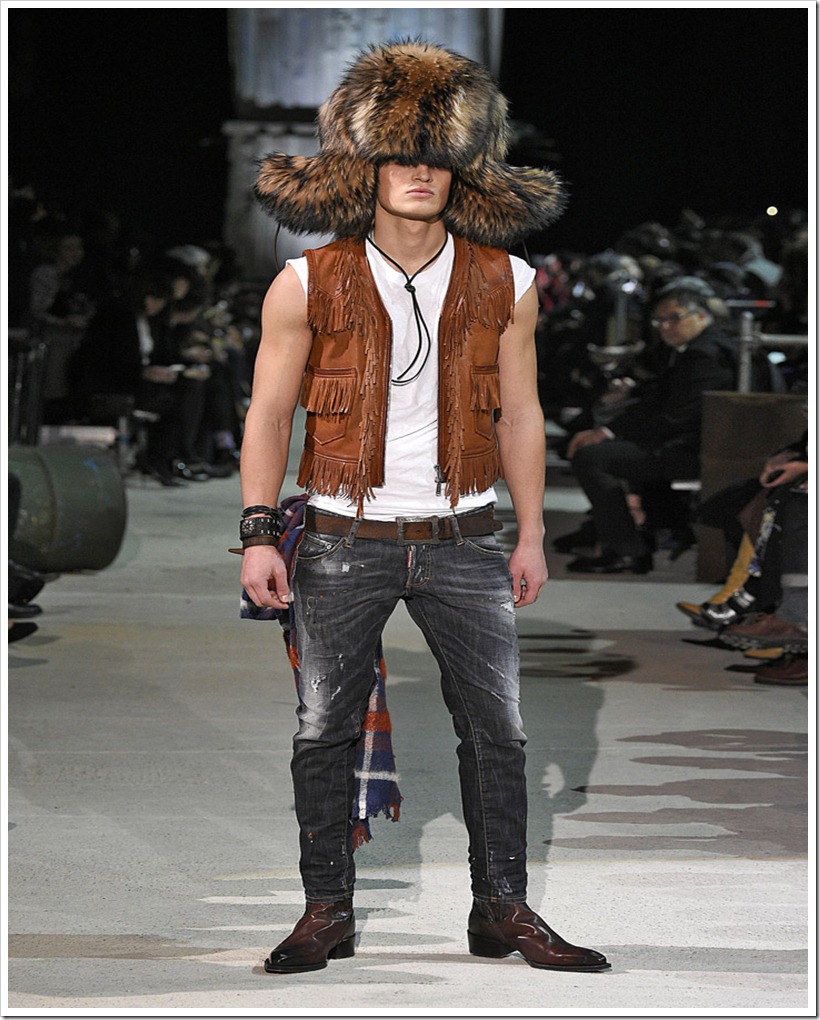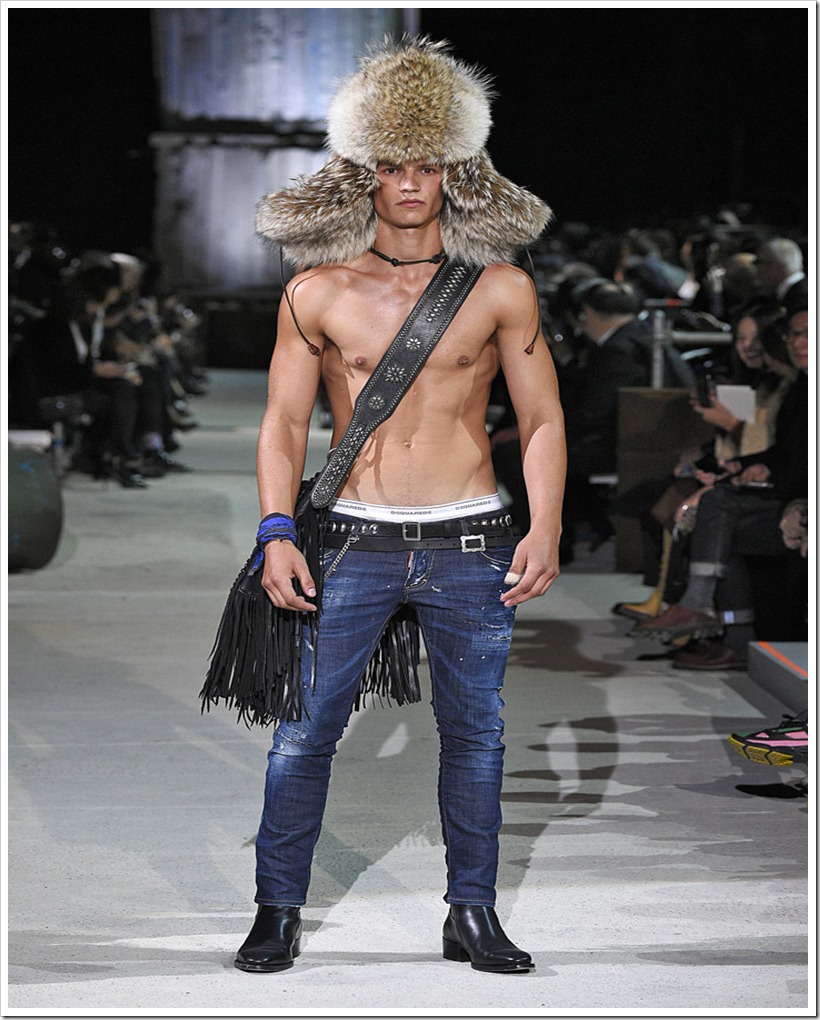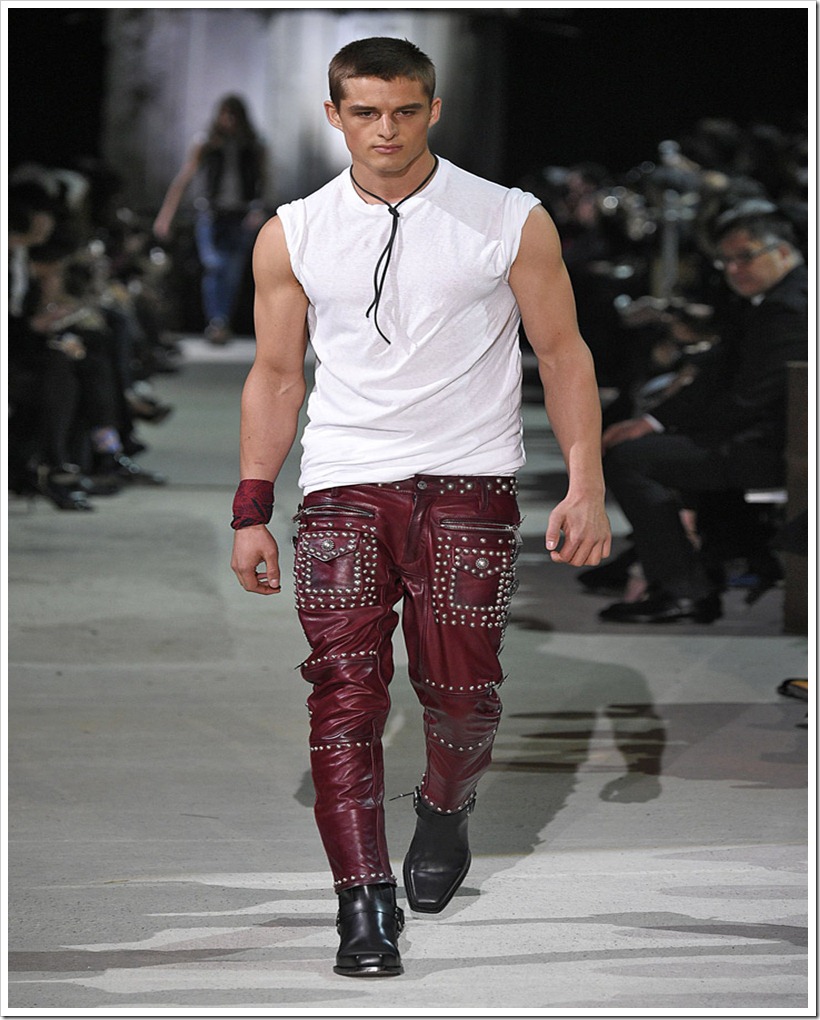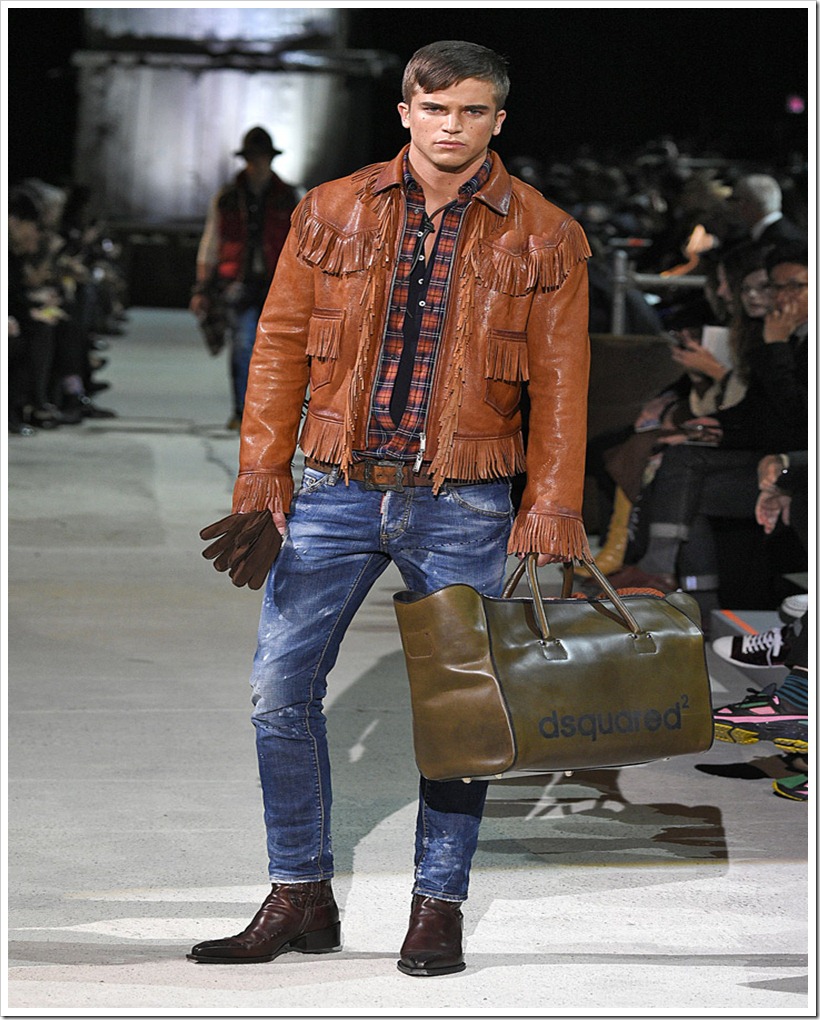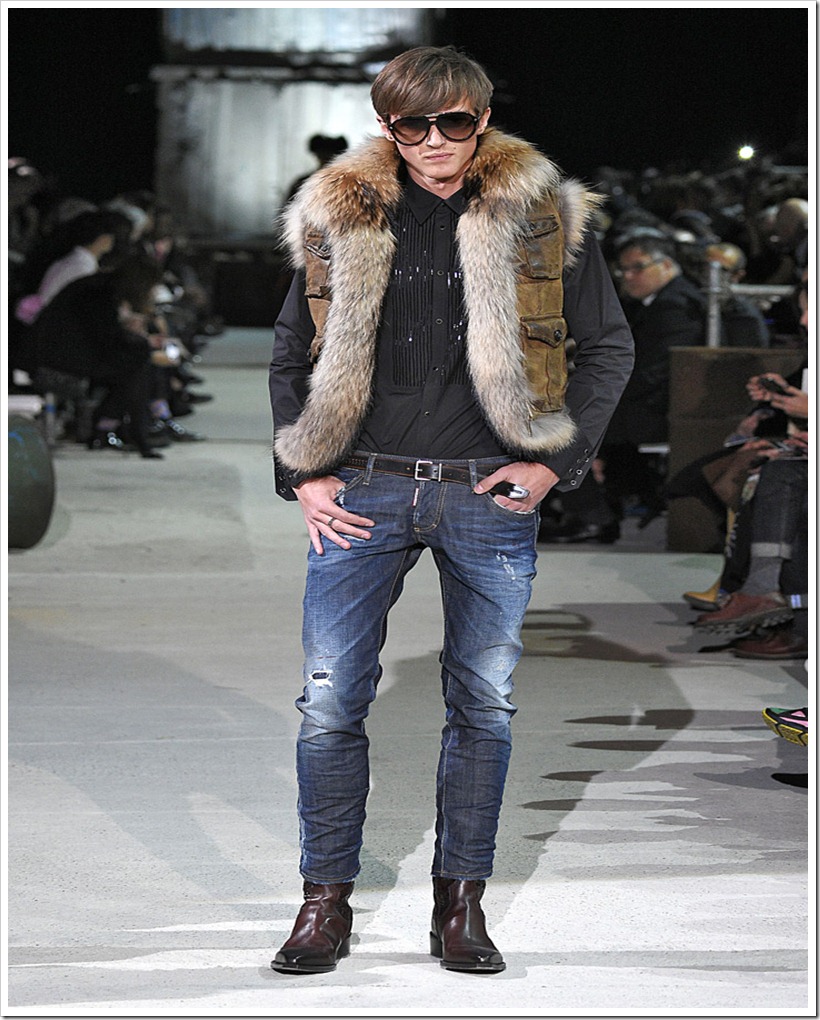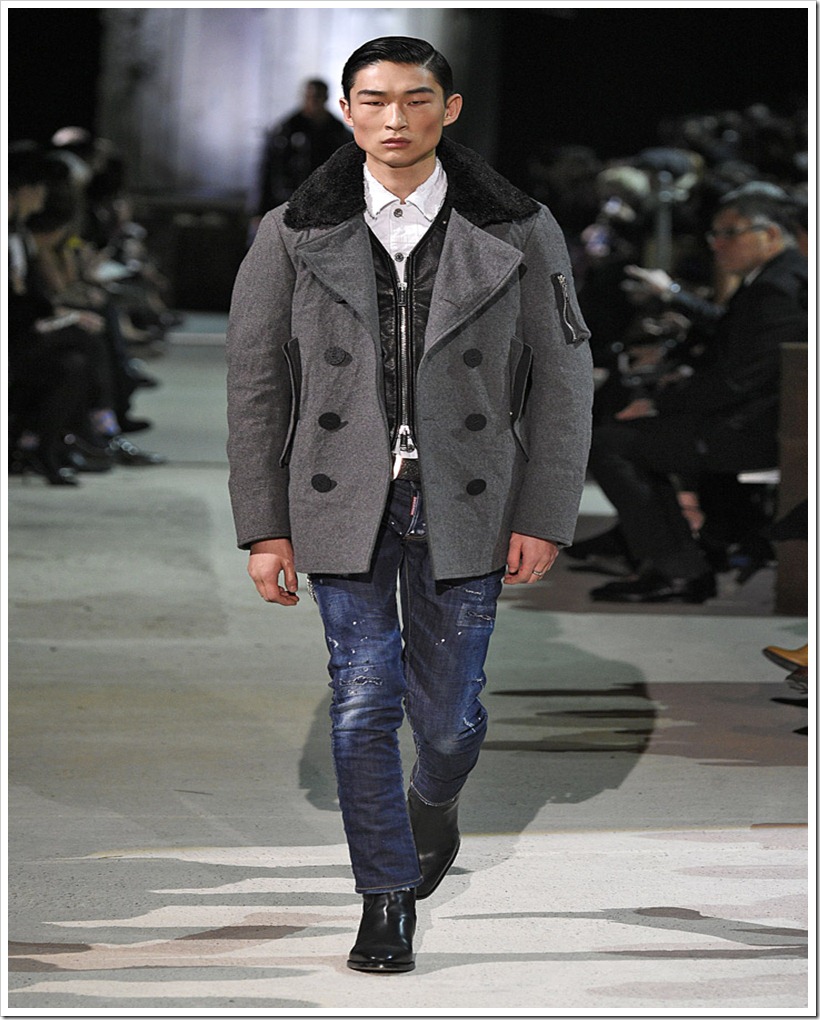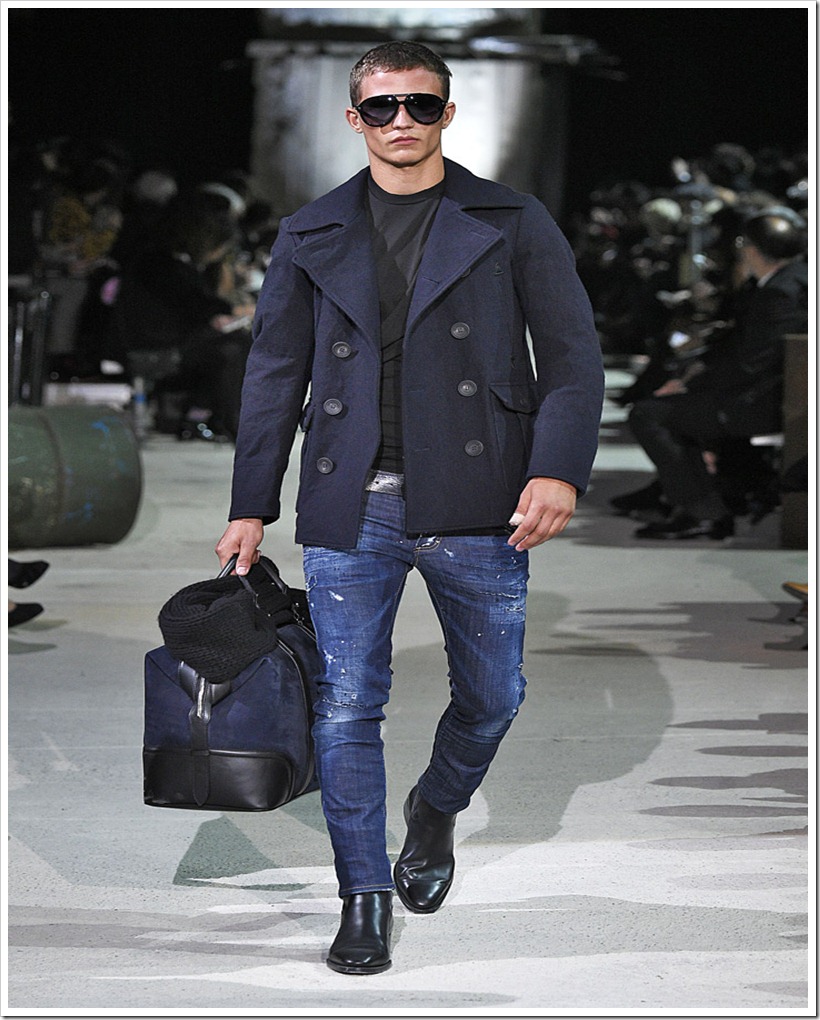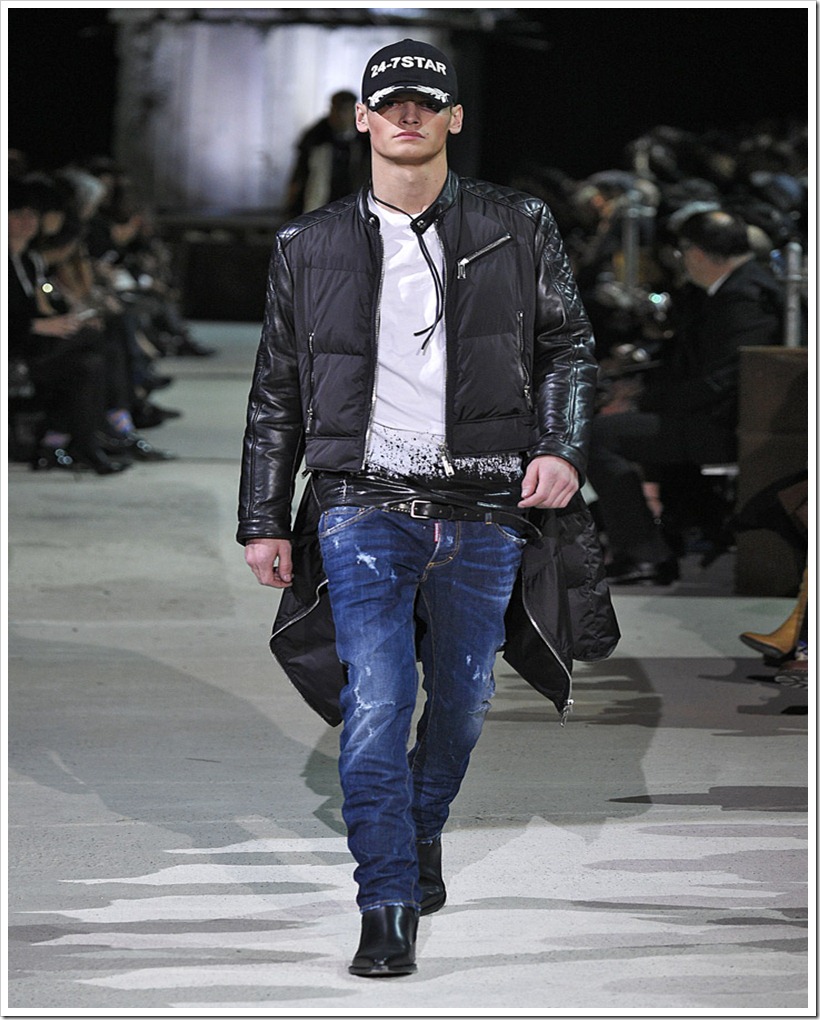 Image courtesy : Nowfashion.com
About
Canadian twin brothers from Dsquared, Dean and Dan Caten have operated in the international fashion business since 1984. They moved to New York City in 1983 to attend the Parson's School of Design and in 1991 came to Italy where in 1994, after many collaborations with the most important fashion houses, they had their first men's collection show, marking the first in a long succession of runway extravaganzas that were to capture the attention of journalists and buyers for their perfect combination of fashion, music and theater.The intelligent mix of irreverent Canadian wit and refined Italian tailoring, together with attention to detail are the foundation of today's Dsquared2 philosophy, which has given life to a unique concept of alternative luxury.