Denimsandjeans.com Bangladesh endeavours to  always to bring denim innovations and new sustainable denim recipes to the global denim industry. Adding to this , to talk on Sustainability , this time Lucia Rosin- A Renowned Denim Consultant, from Italy was live from her Medeia Studio in Italy ,  at the Sixth Edition Of Denimsandjeans Bangladesh . The show this time had a novel Direct Video presentation from Italy on Sustainable Denim production  adding the hi-tech concept to the show.  Lucia focused on sustainability and the process to create a collection with this Eco awareness in mind with the topic  "Sustainable Design, Five Fundamental Steps to Create a Sustainable Collection ".
Lucia's listed out 5 steps to bring out such a collection :
Materials, focus on innovation in denim
Garments design and accessories selection
Washings, a different point of view
Communication, give shape to the project
SUSTAINABLE DESIGN – Inspiration, eyes on the world
For the presentation at Denimsandjeans , she had created a special video explaining the concept of sustainable designing. The 15 minute video by her explains what steps designers need to take to create eco collections. This well prepared documentary was very well received by the attendees and viewers and we attach a link to the synopsis video and the full video on the same.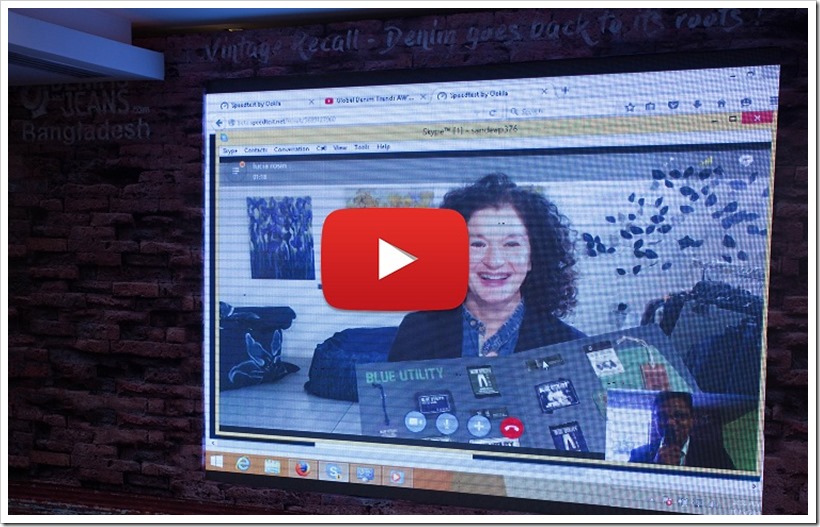 Lucia Rosin is a well known denim designer having  worked with some of the most reputed brands including Replay, Diesel and many others. Besides , she creates collections for some of the most well known denim mills in the world like Calik and also created collections for some of the well  known washing plants and technology companies including Jeanologia. She is fluid when she speaks about what inspires her .
"I  gained my love for travelling , photography, gardening and denim and I poured it into my work, getting inspiration from my passion for exploring colors, shapes and fabrics.Since early childhood I collected vintage pieces bought in flea markets during my trips around the world and on these trips I developed my passion for photography.What guides all my choices is sustainability, an aim that I have constantly attempted to achieve in every project since the beginning of my career.In 2004 I founded MEIDEA, the company is formed by a group of professionals who start from their know-how as craftsmen to shape the future styles. We travel a lot, we observe the worldwide emerging trends to predict what will come next and provide our collections. "
In 2016, she opened the new "Meidea Atelier" located in the  historic centre of Castelfranco , Veneto city, Italy . She passionately restored this design studio out of an old factory  .Through this studio at Italy, she tries to bring out sustainable collections in collaboration with high end global denim mills, washing plants, garment factories and others. This new studio serves as the focal point for her all her design activity and we showcase some of the looks from the studio and the collection below.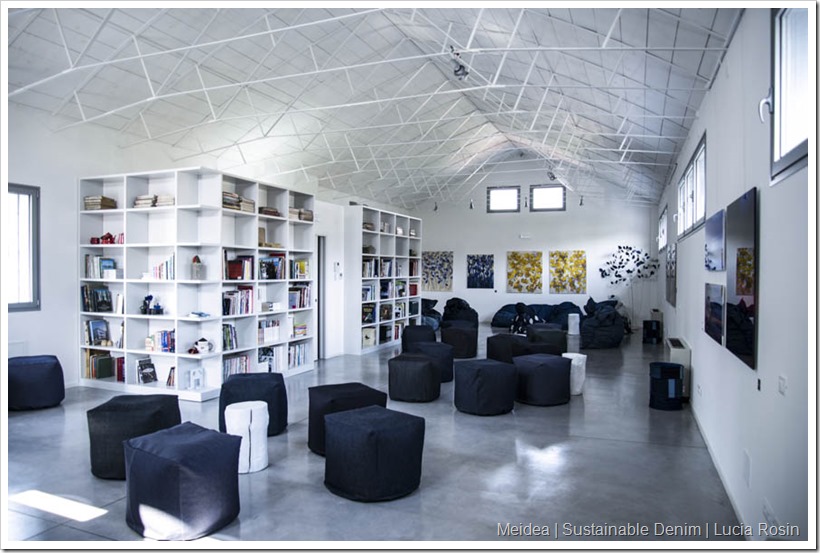 Lucia Rosin can be contacted at her email  here luciarosin@meidea.it
About Meidea
Meidea is a creative studio that brings together different minds and approaches in a highly qualified Team.Established in 2004 in Northeast of Italy, it unifies a group of skilled professional with international experiences in textiles, fashion, graphic and architecture, connected to their roots as craftsmen. The aim of Meidea is to provide clients with a complete and effective made to measure consultancy in the development of image, products, boots design, innovation and industrial process.
---
Don't miss the dates of our Upcoming shows in Bangladesh and Vietnam . Book your spot here