Peru is enjoying a prolonged period of economic growth which is sustained by an orderly macroeconomic policy and by the confidence of both national and international investors. The textile and apparel industry has been one of the beneficiaries of that economic stability, and along with the increase of its production and exports, it has modernized, expanded and diversified its supply.Peru's export supply is on the rise, constantly adding up new products and presentations that respond to the needs and trends of the international market.
The joint work between the private and public sectors is helping to position Peru as a trustable and serious exporting country that offers the world a premium portfolio, quality certifications, high productive standards and increasing added value.The main competitive advantage of the Peruvian apparel industry is its level of integration. The production chain, starting with the fiber up to the yarn and fabric manufacturing and the making of garments, is fully integrated.
This feature is strengthened by the constant technological modernization of plants and the high level of specialization that entrepreneurs and workers have reached.The Peruvian textile and apparel industry offers the fashion world its capacity to quickly respond to requirements in short delivering periods as well as the neat and thorough finishing of garments. Entrepreneurs are able to match the exigent demands of the international market in terms of price, manufacturing excellence and delivery time. Peruvian companies that export apparel optimize their processes in order to improve their competitiveness and gain further advantages over exporters from other countries.
Table of Content
| | |
| --- | --- |
| S.NO. | Particulars |
| 1 | Table showing the list of top buyers of Peru for the period of July'15-June'16 |
| 2 | Graph showing total quantity bought by the top 11 buyers for the period of July'15-June'16 |
| 3 | Graph showing Average Price  of denim fabric bought by the top 15 buyers for the period of July'15-June'16 |
| 4 | Pie Chart showing % share of top 15 buyers for the period of July'15-June'16 |
| 5 | 11 Tables showing the list of suppliers to the top 15 buyers  with quantity imported  along with the average price for the period of July'15-June'16 |
| 6 | 6 Graphs showing the list of suppliers to the top 15 buyers  with quantity imported  for the period of July'15-June'16 |
| 7 | 5 Graphs showing average price  at which denim fabric supplied to the top 15 buyers  for the period of July'15-June'16 |
Rest of the report is visible to our paid subscribers. In case you wish to contact us for more info at , send email at mktg@balajiinternational.com . To see all protected reports titles,visit this page http://www.denimsandjeans.com/subscriber-only-reports-3
---
Don't Miss The Below Dates Of Our Upcoming Shows . To Get The Invitation, Register Here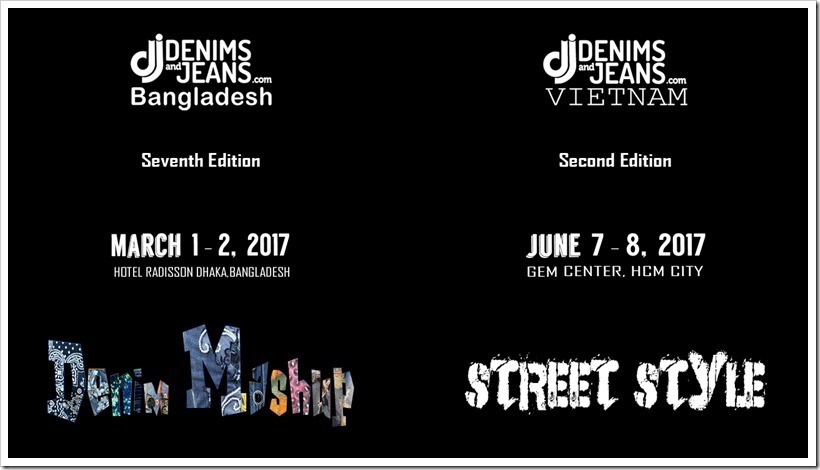 Advertisement