Moving a step ahead in the field of sustainability, Global Jeanswear leader Levi Strauss & Co. has recently announced that they have created the world's first jean made from regenerated post-consumer cotton waste . This innovation has been made possible with the help of textile technology startup EVRNU.
Evrnu™ is a social purpose corporation registered in the State of Washington, USA and founded in 2014 for the purpose of addressing the problem of the resource-intensive, environmentally negative impact of the textile & apparel industries. The Evrnu technology safely converts post-consumer cotton garment waste by breaking down to the molecular level and converting in to a high quality, premium textile fiber.
Levi Strauss & Co.partnered this year to create the first pair of jeans made entirely from post-consumer cotton waste. Discarded consumer waste is converted into renewable fiber after using a new ,patent-pending recycling technology . The first prototype, in the form of a pair of iconic Levi's® 511® jeans, represents a future where textile waste is reduced considerably and cotton garments are continually regenerated to create a more sustainable world.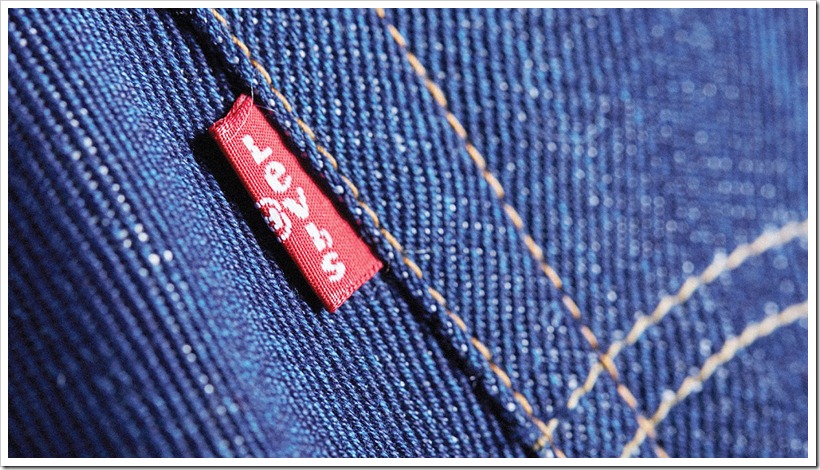 Believing the figures, United States alone creates an average of 13.1 million tons of textile wastes  and out of which 11 million tons ends up in landfills. According to the Council for Textile Recycling, the U.S. generates an average of 25 billion pounds of textiles per year, or 82 pounds per person. Eighty-five percent (21 billion pounds), or 70 pounds per person, ends up in  landfills — accounting for 5 percent of all landfill space.Till now , there is no effective technology which could transform old apparels into new without telling upon the quality or strength. However with EVRNU technology, discarded cotton clothing can be turned into a new cotton-like fiber, creating new possibilities. This emerging technology doesn't only act as a game changer for the Textile Industry but also help the industry to meet the increasing need for textiles and reduce both waste and water consumption.
Approximately five discarded cotton T-shirts have been used to develop the first prototype Levi's jean and surprisingly 98 percent less water has been used than virgin cotton products while developing this innovation. Both companies are associated with a vision to create a circular economy that enhances the life of cotton and eliminates waste by infusing new life into used clothing. The partnership could help this technology scale up quickly and begin to make a significant impact.
  Evrnu takes cotton garment waste, purifies it and breaks it down into a pulp. The organization then extrudes this pulp into a pristine new fiber that is finer than silk and stronger than cotton — made entirely of garment waste. Each tone of fabric (Jeans and T-shirts) consumes approximately 200 tons of water , however only two percent of water will used in the original garment process.
"We can take your old jeans, break them down to the molecular level, and build them back up into beautiful sweaters that feel good and hold color beautifully and When you are done with that sweater and it's been reused and recycled, we can break it down again and convert it back into premium jeans." quoted the officials of company.
  By the end of 2025 , the experts predicted the volume of apparel industry to be doubled and the current rate of resource extraction can't meet this demand. Considering it , there is an enormous opportunity for emerging technology that efficiently as well as effectively manages resources.  The process as given by the company can be seen in the image below :