Vegan Denim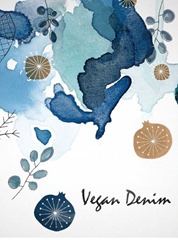 ORTA, Turkey , brings out a new angle to sustainability with their VEGAN Denim, a collection of denim fabrics  produced exclusively with vegetable and natural dyestuff at an industrial scale.
What makes the concept special is its unique dyeing methodology that has never been applied at industry scale before.  ORTA claims that it is the first in the industry to produce fabric using this method at an industrial scale with VEGAN Denim.
The art of dyeing is as old as human civilization. Man learnt to use different kinds of natural coloring agents to dye cloths. The major obstacle for dyeing fabric with natural dyestuff has been the difficulty in producing good color intensity and shade consistency. This problem was due to the vegetal dyestuff's lack of efficacy when applied to cotton.
Orta has developed a new dyeing technique that thoroughly overcomes the problems of affinity and consistency. As a result of long-term research and study, this technology ensures an increase in affinity of dyestuff to cotton. The results show greater stability and consistency in dyeing. Thanks to the VEGAN methodology, it is easy to obtain intense shades in both vegetal indigo and natural colors. ORTA VEGAN Denim is an effort by the company towards sustainability. A responsible product, ORTA VEGAN Denim seems to  uses less water, less energy and fewer chemicals than conventional dyeing methods. As per the company , the energy consumed is 30%less ,the water consumption is 70 lt less/kg fabric.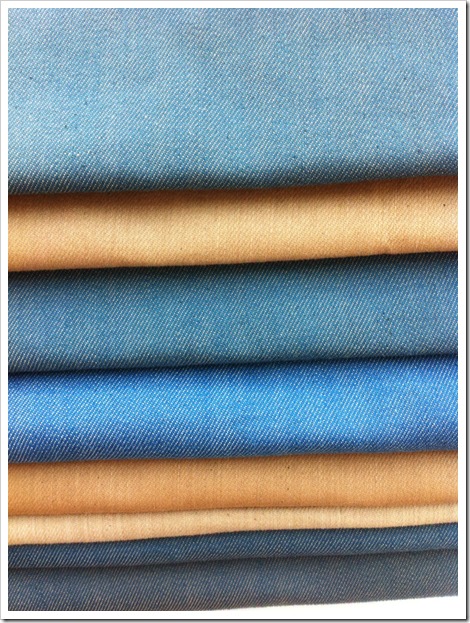 ORTA has obtained a legal patent for the process and it is subsidized by European Union Research Funds.
GreenScreen 
Orta Anadolu and Garmon Chemicals join forces to be the first in the industry to apply the GreenScreen® methodology on denim fabrics.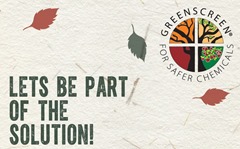 Environmental solutions are required as a response to game-changing business transformations that are starting to take place in the apparel industry. Those changes are driven by an increasing pressure coming from public opinion asking the textile industry for a way more ethical approach. To retain their positions of strength, fashion / lifestyle brands and industrial actors alike nowadays have to re-think the level of responsibility of the chemistry present on their products and prioritize it alongside the consumer insights and technical expertise required to conceive and produce the innovative products they need. This has allowed Garmon Chemicals and Orta Anadolu to pioneer a successful breakthrough approach to a new breed of highly conscious denim materials.
"GreenScreen® for Safer Chemicals" is a revolutionary, publicly available and transparent chemical hazard screening method developed by the NGO "Clean Production Action" (CPA) to help our society move quickly and effectively towards the use of greener and safer chemicals. It's an assessing methodology purely based on toxicology and aimed at identifying safer chemicals.
Garmon Chemicals is the first company to have obtained GreenScreen® certification on a large number amount of their chemicals and currently leads the way, by far, in garment processing. Orta Anadolu has decided to pioneer the adoption of garment chemistry onto textile, leading to the development of denim fabric advancements. Orta Anadolu and Garmon Chemicals, through their GreenScreen® collaboration, pave a new way of working based on the simultaneous presence of very diverse disciplines. This cross-functionality is efficiently used to generate new knowledge and set an example to follow.
Orta Anadolu launched its sustainability division 'OrtaBlu' in 2010 in order to communicate company's sustainability efforts and to promote responsible production plus lifestyles. Garmon sets its ecological standards by sustainability by innovation and efficiency. The company believes that sustainability brings the opportunity to innovate and become a pioneer in textile industry and builds greater emotional connection between brand and the community. Being well aware of these facts, and Orta Anadolu and Garmon Chemicals volunteered for the environmental missionary as they burden to introduce GreenScreen® Methodology.
Greenscreen finished products are not a specific collection but are for the customers who request for the same. Currently mainly chemicals used in finishing are certified and it is hoped that later the indigo and other chemicals used in dyeing could also be certified.
I asked Ebru Ozaydin , marketing manager at Orta Anadolu , if  using such technologies   will make difference to sustainability and if the customers are ready to pay extra for such products. She replied
"We always believe our industry can find greener and safer solutions and create awareness for the end consumer.That is why we established our sustainability division 5 years ago. It is not only Vegan Denim or GreenScreen finished products but also other best practices such as Better Cotton, AlchemyOne…
We can not ask the cost of sustainability from the end consumer, it is more of a culture, a philosophy, an approach, seeing the overall picture and being aware of the realities while doing business and try to come up with better solutions. And it is the responsibility of all members in the supply chain. The customer is now more aware, knowledgeable and asks for more, better, safer, cleaner.I think we're far from the point thinking that it is a marketing gimmick. On the contrary, it is a necessity."