Raymond Group is an Indian branded fabric and fashion retailer, incorporated in 1925. The group owns apparel brands like Raymond, Raymond Premium Apparel, Park Avenue, Park Avenue Woman, ColorPlus,Parx etc which are retailed in over 450 cities and towns in India. Besides, it produces suiting fabric, with a capacity of producing about 38 million meters of wool and wool-blended fabrics and over 47 million mtrs of denim.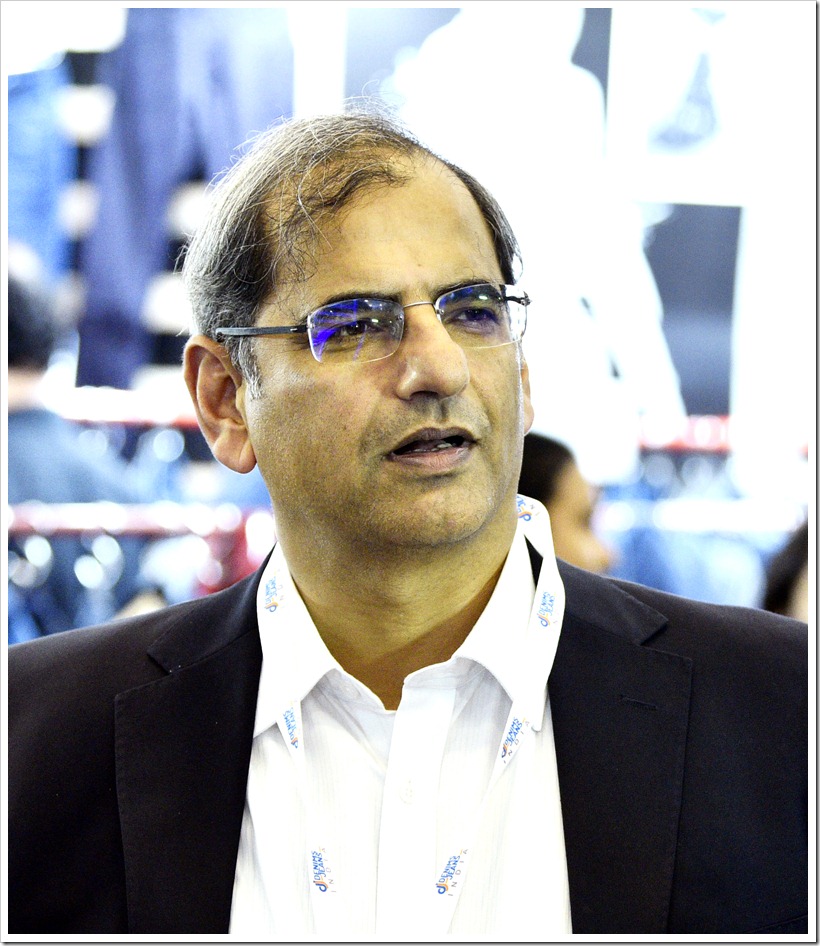 Raymond is one of the pioneers of denim in India commencing its first denim operation in 1996. Raymond UCO Denim is a 50-50 JV between Raymond and UCO NV of Belgium and is a globally renowned producer of denim fabrics and garments. We spoke to its CEO, Mr Arvind Mathur, to understand what makes the company tick and helps it retain its premium position for over 2 decades.>
Raymond has stood out as a premium denim supplier globally for about 2 decades now. What do you think is the recipe for your success?
Raymond pioneered the manufacture of Ring Denim in India in 1996, starting with a state-of-the-art highly versatile & flexible setup, in collaboration with an Italian partner. The company from its inception has been focused on supplying innovative fashion denim products through focus on best raw material, proactive adoption of latest technology, collaboration with world class suppliers & solution providers and retaining some of the best people in the industry. This allows us to hold an upper hand in innovation over other players in the market and maintain our premiumness.
How do you think the denim industry has changed in last 5 years?
Overall the market has become very competitive because of which we see retailers offering better quality denim at lower price points with more frequent changes in collections.In terms of fashion there has been a move from denim as comfort wear to athleisure with hyper elasticity and enhanced softness for comfort. This has also to some extent triggered higher growth in women and kids segments. On the global supply chain front there is growing bias in favour of full package suppliers with brands and retailers looking to reduce contact points, geographical spread and various other complexities of a more fragmented sourcing base. Sustainability has certainly taken center stage with increasing awareness and concerns about the environmental impact of a resource hungry denim industry. From cotton to yarn to fabric to garment, every area is being looked into.
As you said Sustainability is the keyword most brands are repeating nowadays. Do you think it is now becoming a mainstream focus for them. How is Raymond preparing itself to achieve sustainable targets of global brands?
Sustainability holds the future survival of the human race and the earth as we know it. The awareness about environmental issues amongst the consumers, NGOs, brands and suppliers is increasing by the day and everyone involved is  willing to contribute their bit to improving the situation. It is no longer a marketing gimmick but goes much much beyond. We use Blue Sign certified pre-reduced liquid Indigo. Improved processes allow cleaner production of denim with a positive impact on resource efficiency such as reduction of the sodium hydrosulfite usage by 60-70%, much cleaner water waste and less water usage. Also a major chunk of our cotton consumption is BCI (Better Cotton Initiative). We are a certified producer of PCW (Post Consumer Waste) cotton Denims in collaboration with I:Collect. Our product innovation is geared towards making optimal use of sustainable raw material and processes to further strengthen our sustainability credentials. In this regard we are working closely with both brands and suppliers of innovative material and machines.
What are the main focus areas of development for Raymonds apart from sustainability. How are you planning to differentiate yourselves from your competitors with your developments?
Apart from sustainability there are various other areas we are focusing on. Fabrics made from low torque yarns and super fine cottons to bring out an  enhanced soft hand feel is a good example. We have also developed products using value added special blends & speciality yarns in conjunction with balanced fabric construction for ultimate comfort. We will continue to surprise our customers with our super stretch and hyper flex products with excellent recovery properties.
Pl tell us about your latest collection for SS'20  What are the key products that you want to bring to the market .
The latest collection portrays unisex denims in diverse concepts/moods and majorly covers
A wide range of super-stretch denims ("FLUID" series) with super soft hand feel with ultimate comfort and free-movement through use of latest technology in spinning and weaving.
A range of Bi-stretch denims ("360 DEGREE") exhibiting sense of freedom of movement to meet the needs of the modern urban consumer.

A collection of classic denim with a contemporary feel (our "VINTAGE" series) for the true denim connoisseur.  Salt & pepper look with diverse cast and colour that are bold enough to stand on their own
Eco friendly sustainable products ranging from our "LOW AQUA" range which considerably reduces water consumption during dyeing process to the Salt-free range ("PRISTINE" series) which completely eliminates use of hydrosulphite and brings down the load on effluent. The other highlight are products made from PCW cotton to decrease dependence on natural resources.
6. Do you see that the current trend of Fast fashion will sustain for very long. In which direction you see the denim industry moving to in the next 5 years?
The trend towards speed and agility will continue to grow. The rise of fast fashion is steadily shifting the traditional bi-seasonal collections to multi-seasonal collections and this is not going to go away. Shortening supply chains are playing a key supporting role in this phenomena.
However, owing to sustainability issues such as over-consumption and waste generation, there has been a certain level of backlash and this is building up. Hence going forward, while we don't see slowing down of fast fashion anytime soon, we do certainly expect the industry to take more stringent measures towards use of sustainable raw material and circular processes. It will have to play a pivotal role in curtailing & solving the problem collaboratively. This will drive the development and adoption of new technologies, materials and business models to make fast fashion much more environmentally efficient and sustainable.
---
A glimpse of latest collection of Raymond Denim comes in the video below :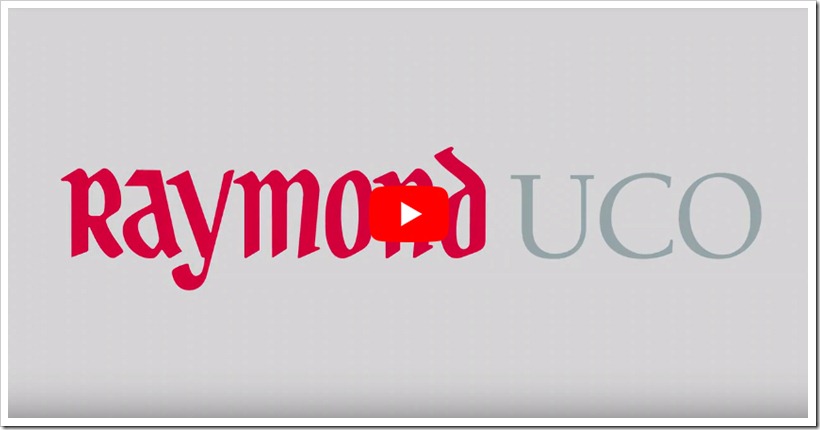 For more information on Raymond and their products , pl contact Mr Sudhir at sudhir.deorukhkar@raymond.in