The Denim Re-union- a virtual event to be hosted by Denimsandjeans, is going to witness the presence of some of the leading denim designers and consultants around the globe who'll be showcasing their innovative and sustainable design for the latest AW22 season. This is going to be the 4th edition of Denimsandjeans virtual show and will be a precursor of the most awaited Global Launch of AW22 Collection powered by De-Brands on April 7th, themed TRANSPARENCY.
Designers/Consultant To Join The Show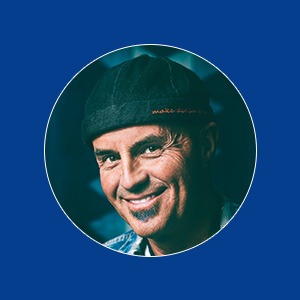 Stefano Aldighieri
Stefano Aldighieri is an Italian-born American design, branding, and marketing expert who spent most of his working life in the world of denim. He worked with Levi Strauss in San Francisco as design director, 7 for all mankind, and Hudson Jeans in Los Angeles as Creative Director, co-founded Tuff Gong Clothing with Bob Marley's family, and for the last years has collaborated with some of the major apparel manufacturers, brands and retailers worldwide. A strong participant in the movement to clean up our industry for several years.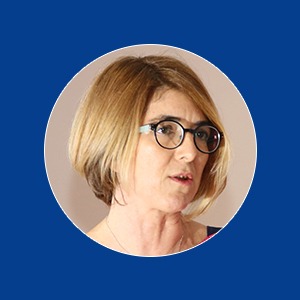 Dr. Dilek Erik
She is an expert in marketing in the denim industry for 32 years. She worked with most leading denim producers of Turkey as a sales and marketing professional.
For 7 years she has been working as a marketing consultant and helping companies to develop and implement marketing strategies and increase their knowledge in this area. She also teaches marketing. Major areas are "Marketing Planning", "Digital Marketing" and "Integrated Marketing Communication".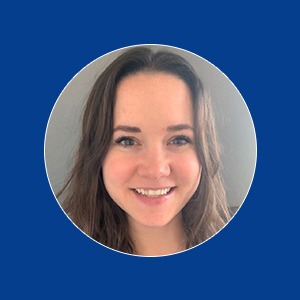 Makala Schouls
She is a fashion designer and product developer who has extensive, hands-on production knowledge after working for nearly a decade in Asian manufacturing hotspots. Makala is passionate about people and the global impact the fashion industry has on the world, environment, communities, and individuals. She wants to make timeless, quality garments that support ethical and ecological manufacturing processes while focusing on circularity and sustainability.
Rui Lima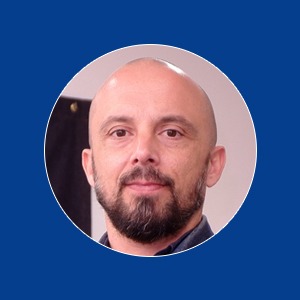 Rui Lima is the founder of Nîmes Studio, an independent office with design and consultancy services based on 19 years of experience in the denim business.

Focused on supporting the 3 main pillars of the denim business, denim manufacturers, jeans producers, and denim brands, the consultant firm provides newness, creativity, and differentiation, developing new approaches in design based on client objectives and focus, always improving their products with new interpretations and conscious developments.
Neha Celly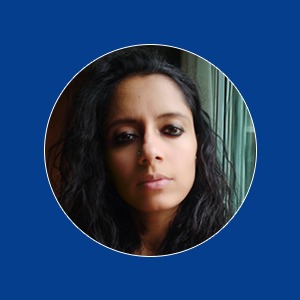 Neha Celly is the founder of Denim design and research house called Bluehemia (https://bluehemia.com/) and has been working in the denim industry with some big denim mills and some small arty brands for many years.
Manufacturing denim (in most cases) is a polluting process that involves toxic dyes and chemicals, many of which end up in our water supply. The denim industry also uses a tremendous amount of water, from growing cotton to creating the washed jeans. Neha has been doing her bit of research on how the industry impact could be reduced, she recently collaborated with the prestigious denim company Arvind Mills to start a 100% sustainable brand called 'nece gene'.https://necegene.com/'nece' here stands for necessary and focuses on buying mindfully and needfully. It happens to be her initials too.
Michelle Branch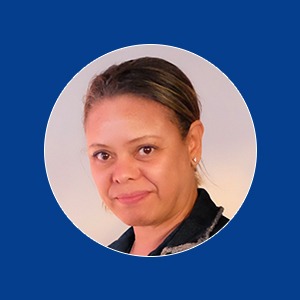 Founder of Mark & Twigs, Inc, a global creative firm since 2007, Michelle Branch tells indigo stories via responsible product + process + presentation for companies all along the supply chain, brands, and retailers looking to define (or refine) their DENIM message.

With a vast industry experience of over 20 years, Michelle creates tools that help the firm to see through the customer's eyes and speak to their truth in their own visual language .…always through a DENIM lens. Touching many disciplines from fiber to garments and even presentation spaces, she brings a background that is broad, extensive, global, and focused on all things DENIM.

Massimiliano Gioielli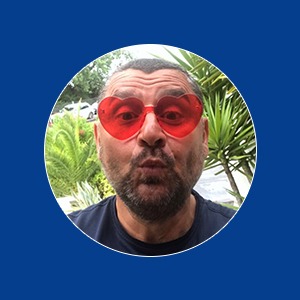 A native of Italy and grown up in the Denim world and passionate about denim innovations, Massimiliano has been in the denim industry for almost the last 25 years.
He got his start working for a Montebello Denim in Vicenza (Italy), developing Denim and non-denim fabrics with an expansive knowledge of filters, yarn, dying, finishes, and garment washing.

He has washing experience directly in Italian laundry and he is skilled in trend analysis, research and development (R&D), and global sourcing. Massimiliano possesses a vast knowledge of different markets and brand positions from high-end brands like Giorgio Armani, Diesel, Replay, and True Religion to mid-market brands like G-Star, Sixty, Fornarina, and Gas to the entry price level in different markets with Zara, H&M.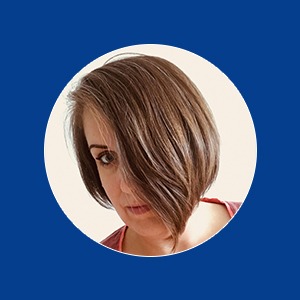 Laura Dixon
Independent consultant to the fashion & denim industries, Laura Dixon works with brands, retailers, mills, suppliers, manufacturers & education establishments. From concept through to production she helps to create collections with a focus on denim, innovation, sustainability, & high-quality standards. Translating trends & innovation into custom-made products fitting your brand, she has been always working with sustainable practices at the forefront.
Transparency, sustainability & inclusivity are the ethos she stands by.
Neil Topiwala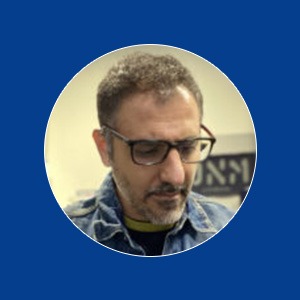 Neil Topiwala is a London-based Denim Designs Studio working closely with UK and European High Street retailers and some of the premium brands, one shop stop solution for Denim Supply Chain business. He is also developing his own Premium & Pure Sustainable Denim brand.
DNM'D their own fully sustainable brand aims to make a difference in the world of fashion. Working very closely with many fast fashion brands over the past 20 years, They now pledge to work towards sustainability and conscious fashion. They have tried to curate this platform for humanity to raise their concern for the common good for society. Their motto is to discover sustainability through transparency.
To visit the tables of these designers, please register at http://bit.ly/2zzHD0L . Here is how the arrangement of tables looks like on the platform. The visitor needs to click on the 'Grab Seat' button to initiate one to one video meeting with the designers/consultants.
We'd like to thank our sponsor Cotton Webs – one of the leading garment companies from Pakistan, for partnering with Denim Re-Union & AW22 talks. To know more about the company, please click on the image below .