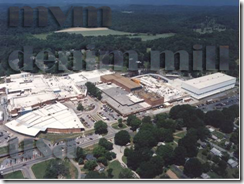 Mount Vernon Mills(MVM) is one of the oldest mills in the USA with its roots in mid-nineteenth century. MVM also makes some great denim fabrics in USA awhere most of the denim mills have either shut down or have shifted operations. We thought it might be a good idea to know what makes MVM tick and interviewed Mr Dale McCollum – Vice-President(Merchandising-Denim).
Q.Tell us a little about Mount Vernon   Mills (MVM) and its history
Mount Vernon Mills, Inc. ("MVM") is a diversified and integrated manufacturer of textile and chemical products. Beginning with flour mills converted to cloth production in the 1830s in the Baltimore, Maryland area, MVM became an important producer of cotton duck and canvas fabric by the late 19th century. The company's focus shifted south in the 20th century as it expanded into polyester/cotton blends in addition to cotton fabric. As the last mills in Maryland were closed, production increased at plants in North Carolina, South Carolina, Georgia and Alabama.
MVM became part of the R.B. Pamplin Corporation family in 1982. This gave MVM much more opportunity to grow, both internally and by acquisition. The 1985 purchase of Riegel Textile Corporation quadrupled MVM's revenues, and made MVM a key producer of finished apparel fabric (especially denim and piece dyed twills), consumer products and home furnishings. Pocketing, findings and related product manufacturing was added in the 1990s, firmly establishing MVM as a leading U.S. supplier to the apparel industry. MVM also retains important market share in other textile markets, such as woven paint roller fabric, table linens, and transportation of fabrics. MVM now operates plants in six states in the Southeastern U.S.
Largely because of its need for textile chemicals, MVM has also moved into the chemical blending and processing business. This includes dry chemicals like size, and wet chemicals such as softeners and lubricating aids. These operations are also allowing MVM to enter non-textile markets like adhesives and personal care
Q.Denim is one of the main products of MVM . What other products do you manufacture and what are their individual capacities?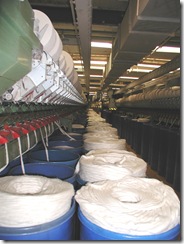 Apparel Fabrics– denim capacity 1,500,000 yards weekly(about 78 million yards annually); piece dyed fabrics 2,000,000 yards weekly (including flame retardant fabrics) for career apparel, military uniforms, sportswear and work wear
Brentex– pocketing; waistbands and interlinings, greige apparel fabrics; industrial fabrics
Consumer Products– table linens; sheets and towels for hospitality market; infant bedding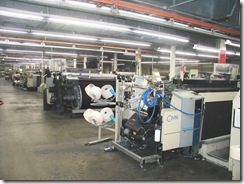 LaFrance– woven paint roller fabric; fabrics for cars, trucks, buses and other vehicles; industrial fabrics
Chemicals– speciality chemicals (wet and dry) for textile, personal care, paper and other industries
Q.MVM makes some great denims. Can you tell us something about your denim product line?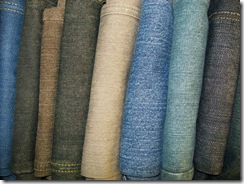 Mount Vernon Mills offers a complete product line of quality denim fabrics.  From heavy weight denims yielding maximum performance for industrial use – to the lighter weight premium stretch fabrics for a night on the town, we can provide it all.  We feature new shades and constructions each season to maintain trend alignment.  We offer a variety of pure indigo shades, indigo/sulfur combinations, as well as deep black and a host of other yarn dye colors.  Variety does not stop with shade.  Mount Vernon Mills also offers a wide range of fabric finishes as well. Flame resistance, custom tints, over dyes, and resin treatments are just some of the options available.  We have the capability to source all of your Denim needs.
Q.How does MVM stand out (or is different) from other denim mills in North and South America?
A couple of things that stand out in regards to MVM are:
We are privately owned, so we do not have to carry the debt burden that many of the other mills have to cover.
MVM is also very diversified into other product categories as detailed above.
We have our piece dye plant at the same location as our denim facility, 3.5 million yards of capacity in the little town of Trion, GA.  This piece dye plant gives the flexibility of specialty finishes on denims as well as the ability to run non-denims in our weaving facility if the market demand moves us in that direction.
Q.As a denim mill solely producing in USA , how do you find the competition from other lower cost countries? How do you cope up with the same?
The competition is really tough, especially form the Asian denim producers.  Mount Vernon is able to compete by providing top notch service and quality, on time delivery, quick turnaround for chase business and a constant infusion of innovative new product lines.
Q.Are there any plans for expansion in US or overseas?
At this time we do not have any expansion plans on the table; however, we are constantly reviewing the possibility of acquisitions outside of the US.
Q.Premium denims are the in thing for the last couple of years. How has the growth of premium denims affected the denim mills in US?
I feel that the growth of the premium denims has forced the US mills to re-examine the way they develop new products with this market in mind.  While the premium market is still a small portion of the overall denim market it is a very important one.  Many of the premium looks have filtered down to the middle tier markets and have given the US mills new opportunities to upgrade their product offerings.  At Mount Vernon Mills we keep an eye on the premium market and introduce some of the characteristics of those products into our more affordable product lines.
Mr Dale McCullum is the Vice-President (Merchandising-Denim) at MVM and one of the key persons at the company. He can be contacted at this email address .