Pakistan is one of the most important country for denim production. Supported by the availability of enough cotton right for denim , the country has great strength in denim fabric production. After the receipt of GSP from EU last year , the industry got a further fillip and is adding capacities to cater to additional market it can garner. Many of the denim mills are vertically integrated from spinning to finishing of denim and some of them go a step further with apparel production. Rajby  is one such company which is completely vertical with over 18 million garments p.a (mainly jeans) being produced and supported by in house production of denim fabrics.
We had a chat with Mr Daniyal Saleem –  Director at Rajby denim –  to take a peek into the functioning of this fully integrated denim unit and also to understand more about Pakistan industry  in the denim context.
1. Please tell us something about Rajby and its history.
Rajby Established in 1973 and is a vertically integrated garments manufacturing organization engaged in developing , manufacturing and marketing end-to-end apparel solutions for global fashion Brands. Specializing in denim jeans, Rajby produces 1.5 million Garments & 1.6 million yards of denim per month, giving it a very distinct tactical edge in reinforcing its core strength and to meet the expectations and needs of its customers across the globe.
Time has been witness to our commitment for progress and excellence. Innovation, perseverance and our determined attention to customer needs, continue to be the pillars of our success. Since our beginning in 1973, it has always been our aim to be one of Pakistan's leading apparel providers.
At Rajby, we have always felt the pulse of the global market; welcoming change and reinventing ourselves to address the challenges presented by this dynamic and ever demanding industry. Rajby's expertise is end-to-end; we apply exacting standards of innovation, design and services which ineradicably seal our presence in the global apparel trade.
Finally, the company's most recent and aggressive ventures in the branded apparel. Infrastructure and sustainability have consolidated our presence throughout the apparel value chain, and laid the foundation for a quantum leap forward to achieving our goal of being one the premium resources of denim apparel and fabric, in the world of fashion.
2. What are the main product strengths of your company? What kind of customer base do you cater to?
Our main strength is bottoms, in which we cater from high fashion to basics. The impressive growth of RAJBY has been a result of having state of the art plant and exclusive innovations in equipment and products, Our R&D and technical teams are working round the clock on new developments to meet the international market requirement .We are working with well- known Brands, of Europe, UK, Canada and USA.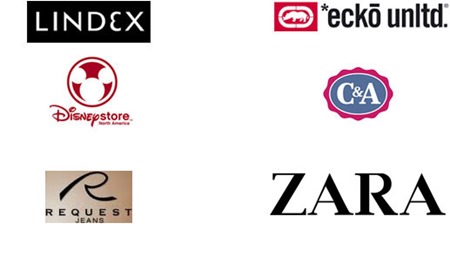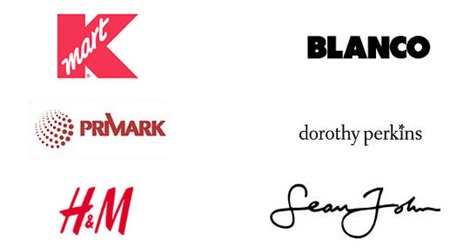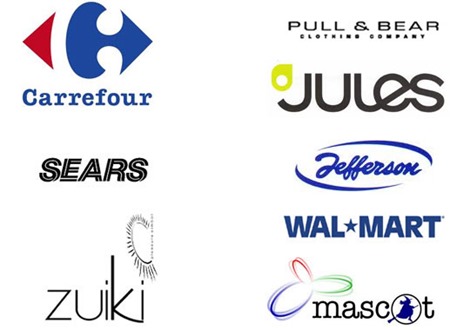 3. Being a vertically integrated manufacturer – from yarn to garments – does it help you add value for your customers?
Yes it helps to add value; we can produce any fabric which our customer needs. We are very fast in production. We present our collection in every season, our R&D play a vital role in presenting new product to the customers.
4. We hear of some interesting products from Rajby for S/S16. Can you throw some light on it?
Well, we have developed some new qualities for S/S 16 like including Selvedge denims, Combed Denims and  Jacquards and high fashion denims using  Tencel , Modal®, Dual FX, T400  . The  Brilliant colors, super-soft feels, power stretches,specialized coatings and finishes make the collection stand apart. For S/S16 it is worth watching out for our new eye catching colors which incorporate new indigo types including green cast, electric blues, cobalt blue etc.
We have a special focus on sustainability. Besides the endeavour to reuse waste water after treatment and usage of ozone machines in our plants , we use low temperature enzymes and resins and help us in reducing consumption of bleach, potassium, utlities and water. We aim to play our  role in the creation of "Green Planet"
At the same time we focus on  the apparel being extremely easy-care, crease-resistant and sustainable apparel.In our S/S 16 collection we mainly focused on Sustainability and we made some. We have water treatment plant as well there we purify the water before drain & reuse. In Laundry, we are using Ozone Machine, low temperature Enzyme & Resin. Due to Ozone, Special Enzyme & Resin, we reduce usage of Bleach, Potassium, Utilities and Water. Rajby is trying to be a part of "Green Planet".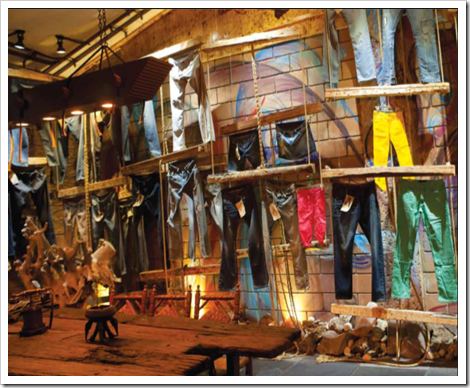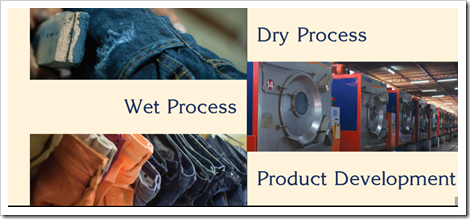 5. Europe was undergoing some difficult times and seems to be still grappling with it. But with Pakistan getting GSP benefits, Pakistan manufacturers are getting an advantage. Do you think it makes EU much more imp for Rajby?
The main focus of Pakistan's denim and garments manufacturers  is the EU market. After the grant of  duty free status to Pakistan we are very happy  with the response and look forward to having more  exciting ventures. Overall this will also improve the sustainability of our manufacturing sector and will create additional business.
The difficult times in Europe  affect our market, but this happens every 4/5 years .This time it is EU market and it happened similarly with  USA and Turkish markets few years ago. In such times we focus on innovating more and try to create better value for our customers by offering them a slew of new products which carry more value in terms of price and quality. Our customers appreciate this and that is why we have long term relationships and partnerships with them.
6. How do you see the growth of Pakistan denim industry in the coming years?
There are number of advantages, we have our own cotton and cotton yarn which is best in the world for denim production, We have invested heavily in Latest Equipment and Technology, Product Development, Innovation, Marketing, Sustainability, Compliance, Health & Safety etc. This is probably the best way which will keep the industry more strong in coming years.
7. Do you see Pakistan becoming even more important player in the world denim industry considering China is slowly reducing their capacities?
As you know Chinese capacities are huge and designed on basics but if you compare  we at Pakistan are designed on high end products. There are many countries in the world producing denim without having raw materials. With fast fashion becoming more important , they have no chance to produce high value product in short time. We as Pakistani producers have the entire set of  raw material and skills to produce whatever companies in countries like Italy, Spain , Turkey etc are producing and even more. We are very competitive and can give better value to customers.
8. Lastly, how do you think Rajby would like to add value for its customers?
We are fortunate to have a leadership that defies the conventional confines of the boardroom and is actively involved in the day to day functions of the company to ensure that it remains customer and market oriented. The blueprint of our successful manufacturer-customer relationship lies in being fair, being real and urging others to do the same. This moral fiber woven into our culture supports our courage to take bold decisions on the fringe, making ingenuity matter – always. This is our contagious attitude in a nut shell and this is exactly what helps us add value in our own unique way.
To give additional service to our customers, Rajby has created a centralized Research & Development Department which is called "Denim Studio by Rajby".There is cut to finish facility (Pattern Makin, Cutting, Stitching, Washing & Finishing). Rajby R&D Team studies the international trends and makes his own mood board according to Season/Fashion that our customers are targeting . Then the team starts working on the new collection & presents it to our valuable customers. We offer a complete collection to our customers , even including  Paper & Metal accessories. This helps them a lot as it reduces their effort and helps them to take quick decisions on their collections. I think this integrates us better with our customers, helps them a lot and of course gets more business for us. We try to create a WIN WIN situation for all our stakeholders ..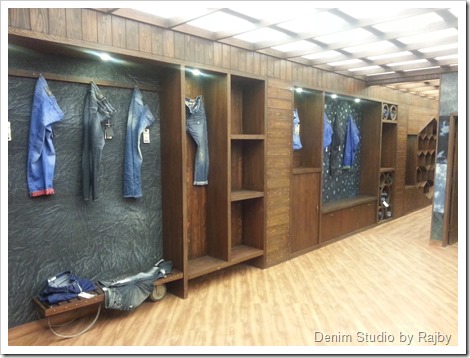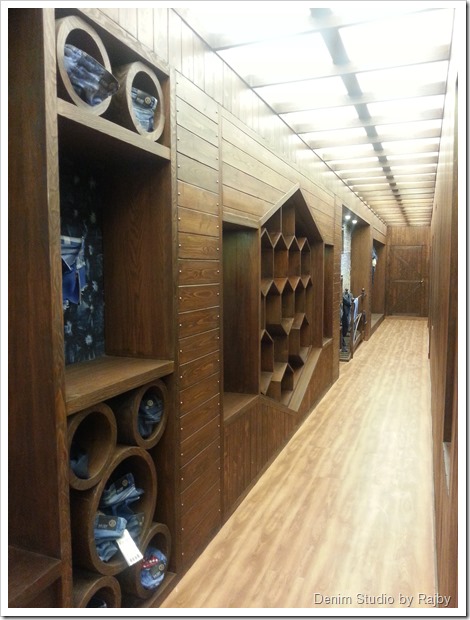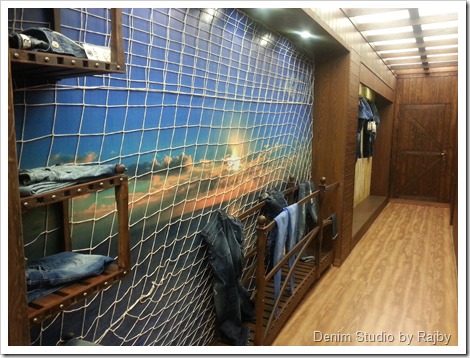 Contact Rajby Denim for information on their company / products by CLICKING HERE