We all remember the Acid Washed jeans from the 80s ( the older ones among us !) . We remember the craze that followed the jeans as well the total withdrawal of the trend.
It seems that acid washed jeans in surfacing on the lower half of a number of celebrities signalling the that the trend may catch up this year.
Here are some photographs of some celebrities Like Ashley Tisdale, Rihanna  wearing acid washed jeans/jackets.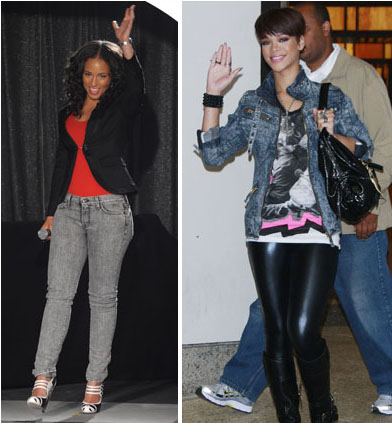 Also check out this short video following the trend of Acid washed denim.

Photo credits:Truejeans.com