Mo'cycle, the Swedish motorcycle brand is taking safety to a whole new level with their revolutionary airbag jeans. The unique pair of jeans is outfitted with airbags that offer unsurpassed protection for the lower body in case of accidents.
According to Mo'cycle officials, these airbags are ten times better at absorbing impact energy than traditional pads and mark a major advancement in motorcycle safety. With the introduction of these special jeans, Mo'cycle has truly changed the game for motorcycle safety.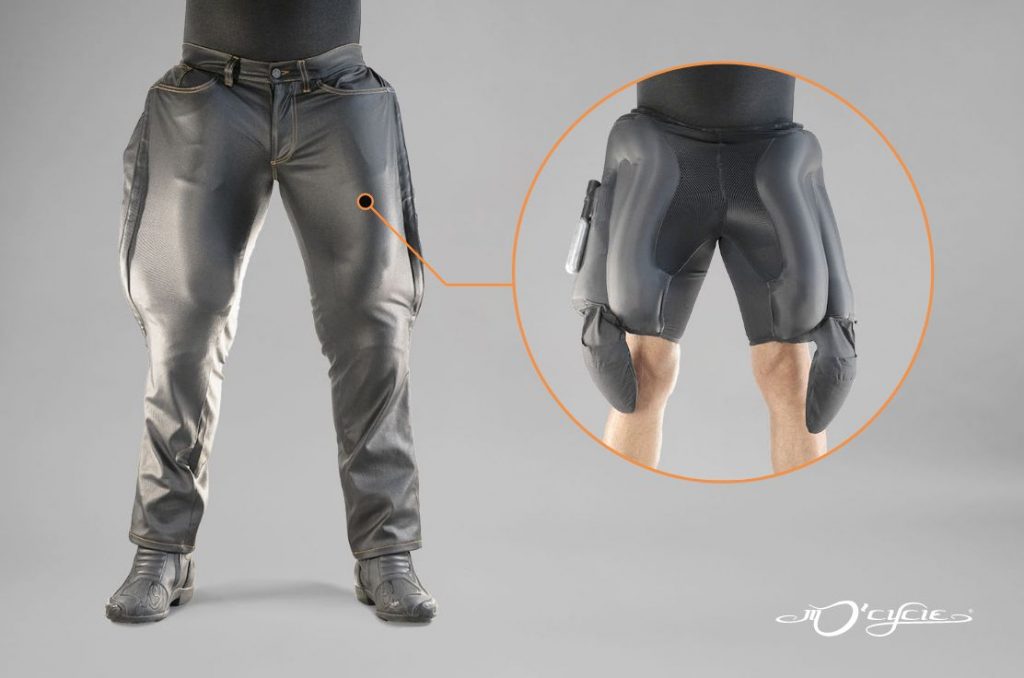 How These Jeans Can Protect Bikers?
Spinal column injuries can be a devastating outcome of a motorcycle accident. Many riders have had to live with permanent impairments caused due to the lack of adequate protection gear. However, the recent development of Mo'cycle® Airbag jeans is an advanced piece of protective gear which delivered increased safety and ensures that bikers can continue riding without giving up their passion due to fear or injury.
The Mo'cycle Airbag Jeans is an innovative fashion-tech product that unites advanced technology and high fashion to ensure 'safety-first'.
These specialized jeans have an integrated safety strip that can be attached to any part of the bike such as its shocker, footrest or frame.
In case the rider falls off their bike due to an accident, this strip pulls apart which activates the details in these jeans and effectively works like a miniature airbag for the rider.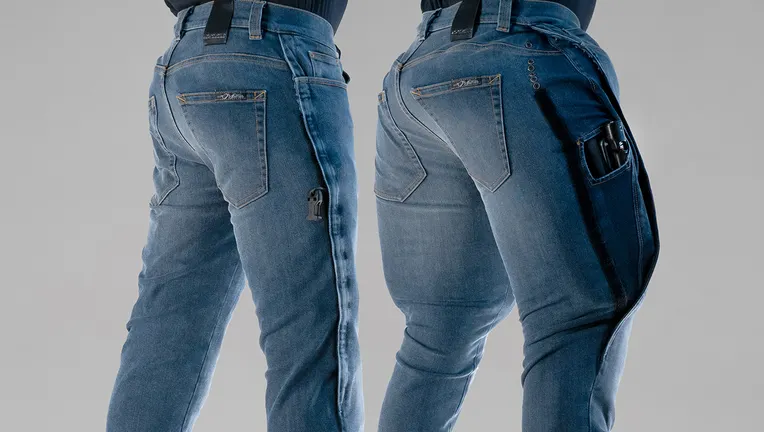 Fashion Cum Safety
They are comfortable to wear throughout a ride and can offer peace of mind knowing that if something bad were to happen, they would be protected by these revolutionary new jeans. The best part is that you won't even feel the airbag structure as it has been integrated seamlessly into the garment.
This modern product offers superior protection without compromising on fashion or comfort. No longer does safety have to take a back seat when it comes to fashion. With Mo'cycle ​Airbag Jeans you can stay safe while looking good!
What's more, this innovative design is available in a variety of styles, sizes and colors so that you can ride in comfort and with your own unique style. With airbag jeans, you have the chance to be a pioneer in wearing airbag protected gear while still looking fashionable.
Don't miss out on your opportunity to stay safe while hitting the open road this summer – get your airbag jeans today!