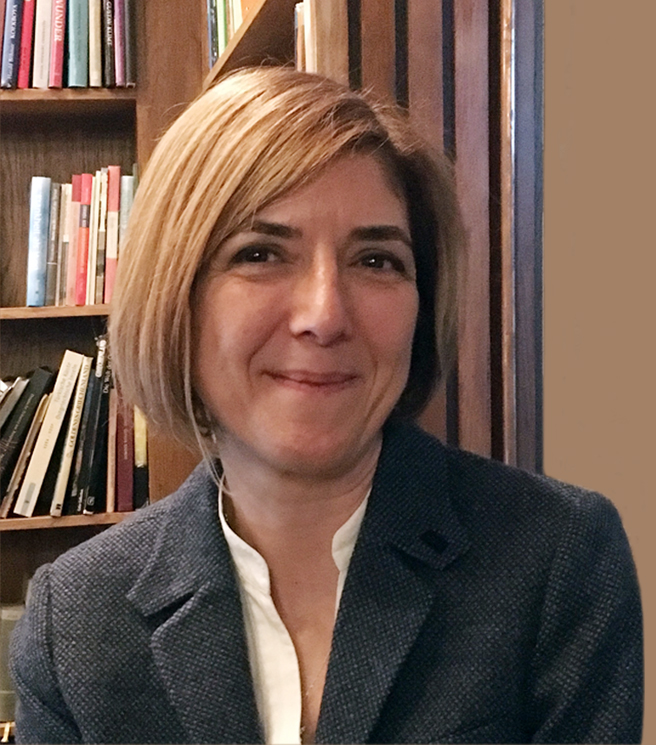 Are there any key rules to success in the Denim Market ? Yes ! There are and Ms Dilek Erik who comes from Turkey and have 28 years of vast experience in this industry explained the Key rules and also made a detailed presentation  at the Second Edition of our Denimsandjeans Show at Vietnam this month  as to how to sell  denim in foreign market successfully . We bring the presentation here and the complete presentation can be downloaded from the link given at the end. Also check out the complete video at the end of this article.
Key Rules To Sell Product
Before selling a product in a market , a Manufacturer / Seller needs to know the following key components with an absolute sense of understanding to get  apt results . The consumer behavior needs to be understood accordingly as there is a cut-throat competition everywhere and selling your products in volumes is not an easy task these days . The key components are :
Your Product

Your Company

Your Market
The most important components is MARKET . The Market here stands for DENIM MARKET where you need to define the players and there characteristics very categorically . The players are the denim buyers which are RETAILERS , DENIM BRANDS , AGENICES/OFFICES. Out of all these , RETAIL has following characteristics :
They have multiple stores

They add new items to their stores in every week

They follow trends very closely

Garment style is the most important thing

Their selling prices are affordable

They buy in big quantities

They build up a very successful buying and logistic set up all over the world
Below is the list and the turnovers of top 10 European and Americans brand for the year 2k16 :
Turnover of Top European Brands for 2016 in Billion Euro

  Rank

Retailer

Turnover Europe

Stores 2015

HQ

1

H&M

15.9

2876

Sweden

2

Inditex

13e

4989

Spain

3

Marks&Spencer

11.6

1109

UK

4

C&A

7.2e

1579

BE/DE

5

Primark

6.7

330

UK

6

Next

4.9e

649

UK

7

Arcadia

2.5e

2700(e)

UK

8

Debenhams

1.9e

204

UK

9

Esprit

1.3

290

Germany

10

Benetton

1.0e

2600(e)

Italy

e- estimate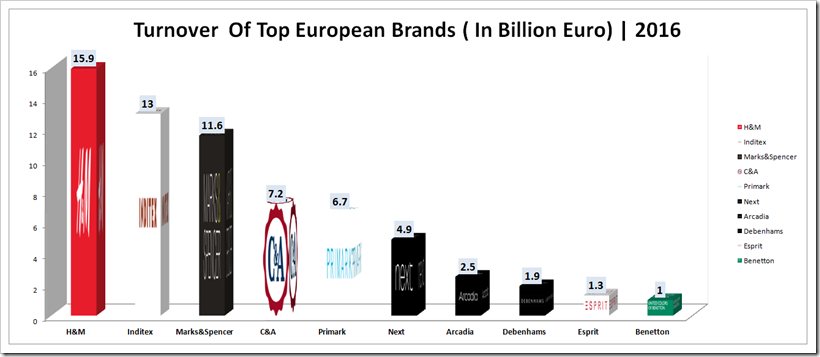 Turnover of Top American Brands for 2016 in Billion USD

  Rank

Retailer

Turnover ( USD )

1

Nike

30.6

2

Ralph Lauren

7.6

3

Old Navy

6.6

4

Gap

6.2

5

Levi Strauss & Co

4.8

6

Michael Kors

4.4

7

Coach

4.3

8

Tommy Hilfiger

3.6

9

American Eagle

3.3

10

Under Armour

3.1

How Retailers Design Their Collections
Life styles are changing and they have been changing very quickly and therefore its very important to keep a close eyes on the latest trends . How do the retailers get to know about the latest trends ? The answer lies with the Top Designers whose collections have the ingredients of the latest lifestyles and trends. The designers show their collections in Fashion Weeks (London, New York, Milan, Paris, Tokyo) and retailers follow them very closely to get inspiration from these designers. They immediately imitate or get inspired from the styles and create collections based on the same. Below are some examples as to how the retailers have copied the latest trends and put them at their stores .
GUCCI V. ZARA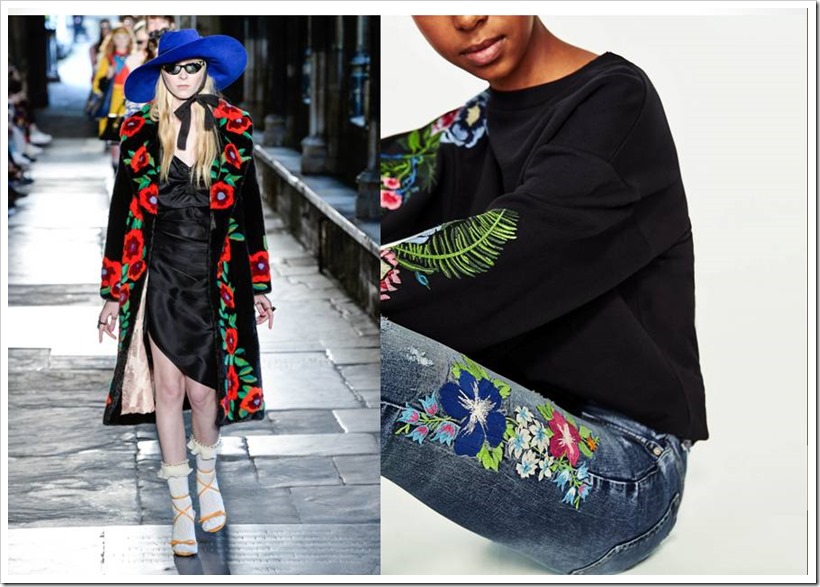 VETEMENTS V. BERSKA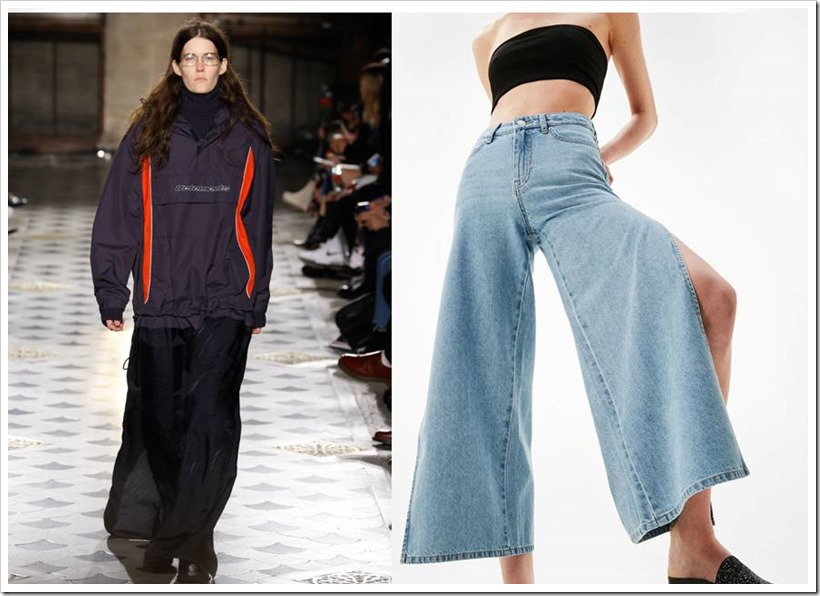 VERSACE V. H&M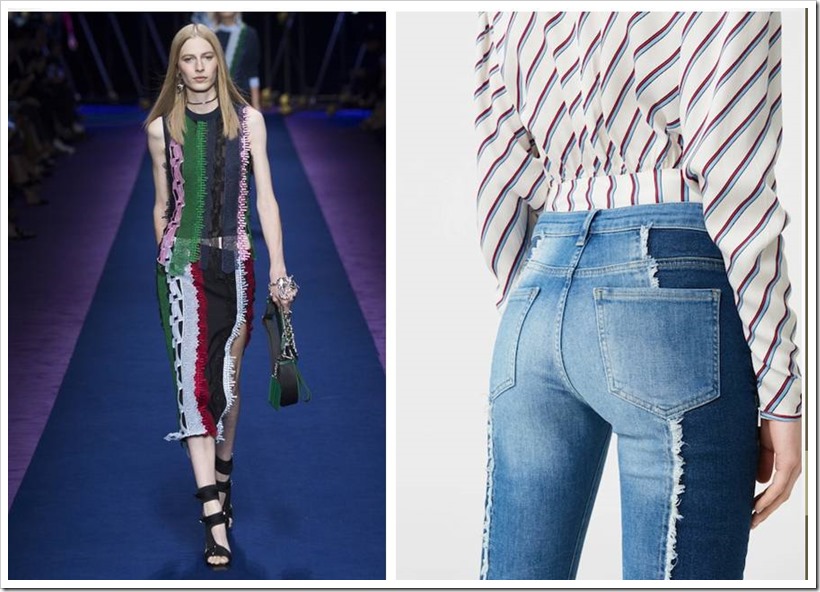 A Guide For Denim Producers To Be A Successful
Most of the garment companies start business as copiers. Retails bring the styles, they copy it. In order to do that producers need to be;
Fast
Cheap
Good Copier
Have big production quantities
Have high quality and production standards
Open to be supervised and controlled
In years, successful producers realize that, in order to get the control of the business and to have better prices they need to create their own collection. To achieve this goal they build up a team to;
Follow the trends
Work with designers
Choose fabric, accessories
Design the collection
Present it to buyers
By doing that:
Buyers start to come to producers not because they are cheap and fast but because they give them collection ideas and full package service
Buyers prefer these companies because they reduce their research / design cost
Retails need to be fast. When the producer brings the collection they don't lose time to replace the order.
Most of the producers who do their own collection, create their own brand after several years of experience. Because;
They know the market
They follow the trends
They know how to create a successful collection
They already have their design team
They buy fabric, accessories etc. in big quantities with good price
They have big production capacities
The only thing they need to learn is "branding strategy and marketing"
Some successful denim garment producers in Turkey and their worldwide brands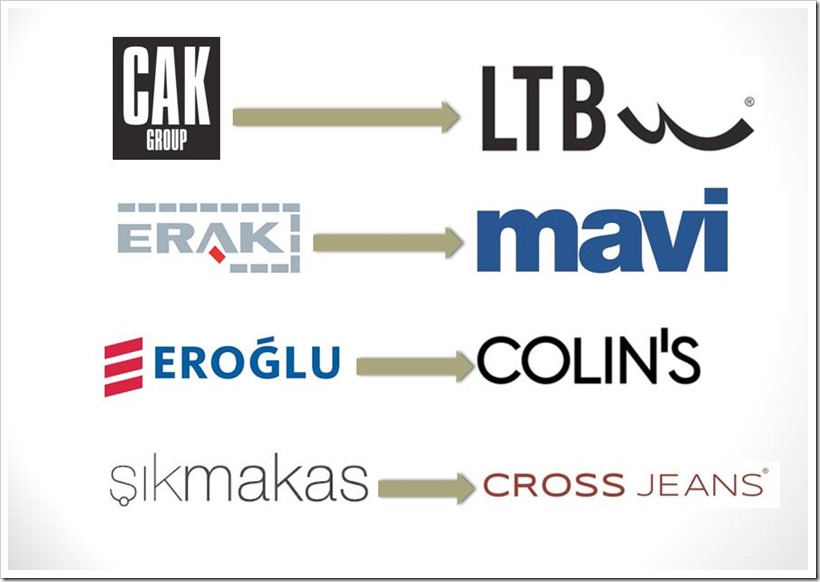 Characteristics Of DENIM BRANDS
They have their own identity
They give direction to denim fashion
They are innovative, always looking for new and fresh
They sell their products in high prices
They ask for high quality standards
They buy in small quantities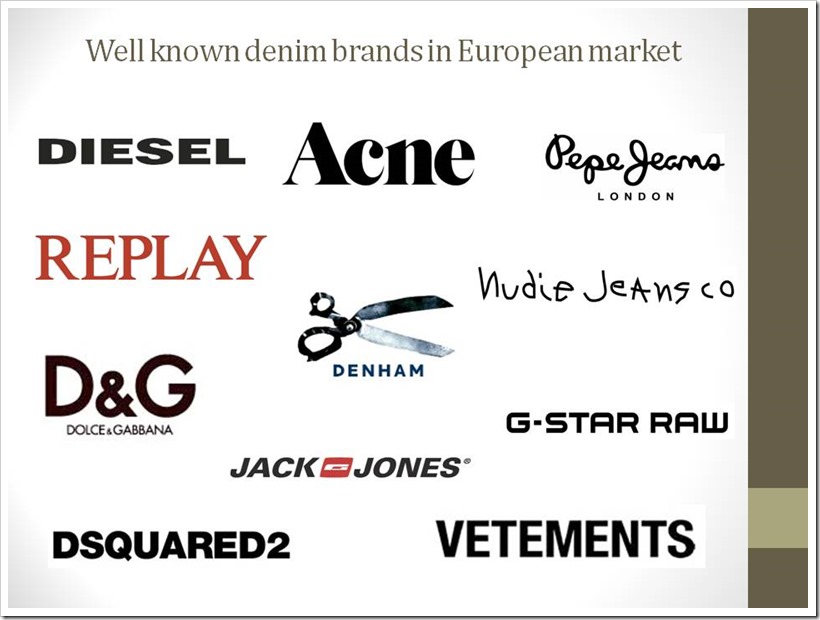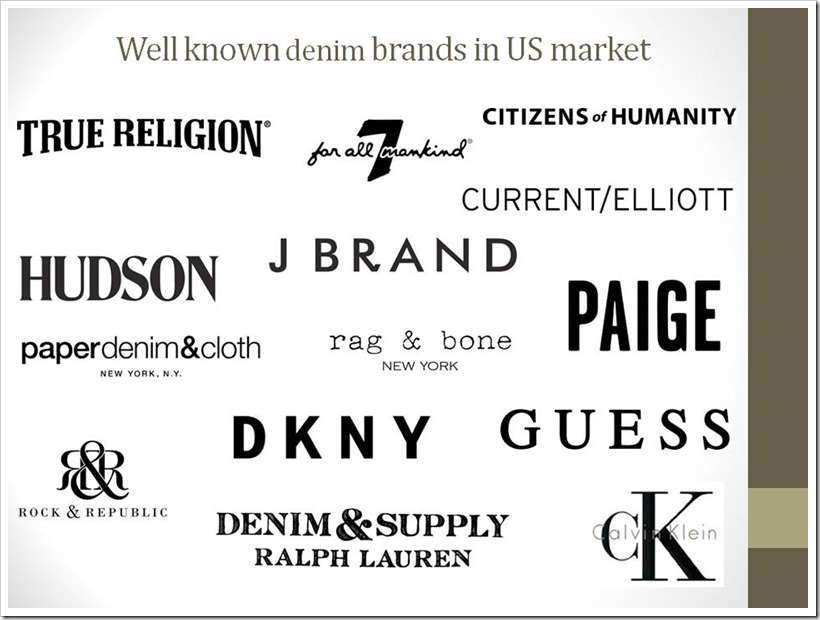 Brands having difficulties in market, because;
European economy, demography and high costs effects the brands
Retailers have very strong denim collections and selling much less price than brands.
While retailers are changing their collection  every month, brands can do it only 2-4 times in year
Brands spend a lot of money to research and development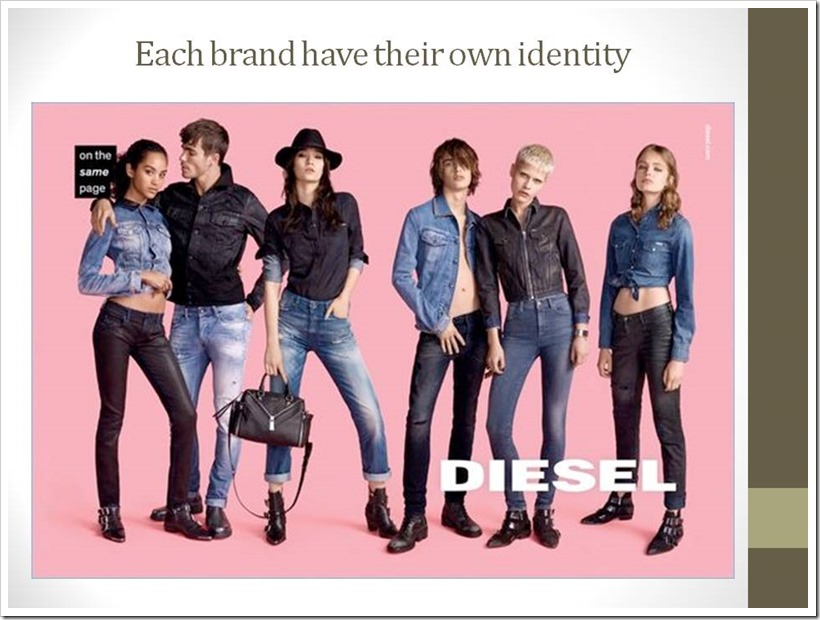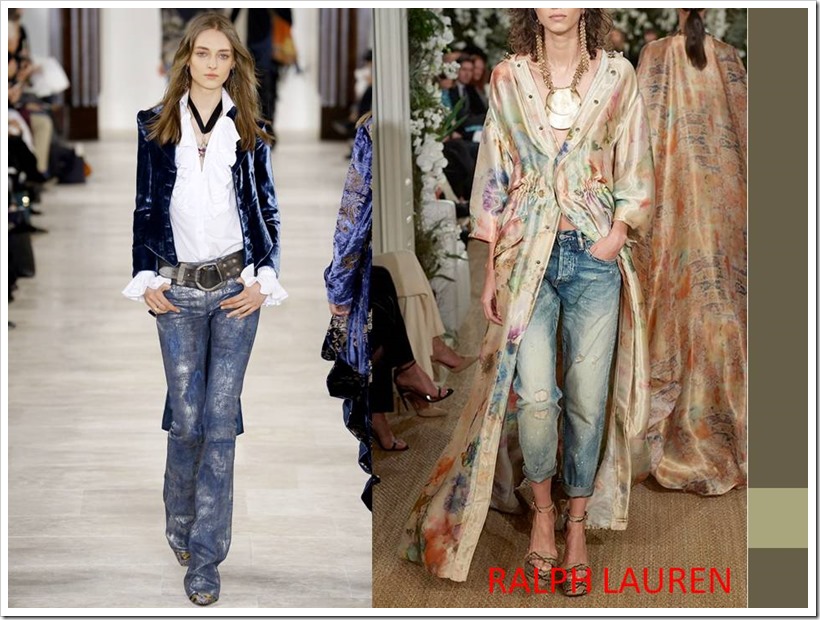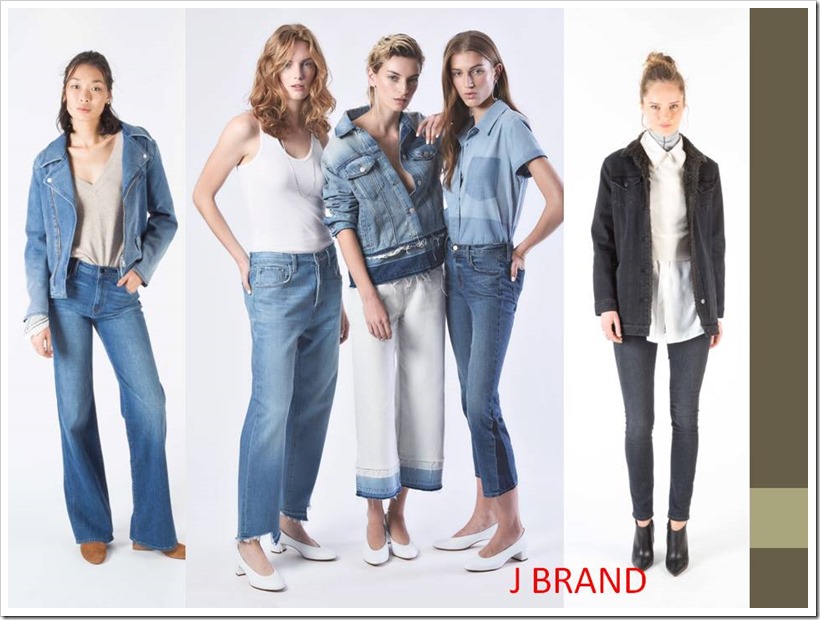 What denim brands want from a producer
Every brand has their own brand identity and they have to be unique in their league. Producers have to know what "that brand" wants as the brands don't like to see everything. They have to believe that you understand their needs and prepare your collection accordingly.They have to believe that you are on the same page with them and You have to show them right fabric, right style with right accessories. They don't copy your style but if you can show them what they are looking for they prefer you.Producers needs to be ready for research and development. Brands wants to work with producers as a partner and they are much more loyal than the retailers . Perfect quality, good price and confidentiality is must. They have to believe that nobody can see and copy their collection and in order to meet these demands, producers need to make a good market research to understand the brand , follow trends closely, follow the new production techniques, design the most suitable collection for each brand and have perfect quality and certification.
How you can follow the trends with minimum cost?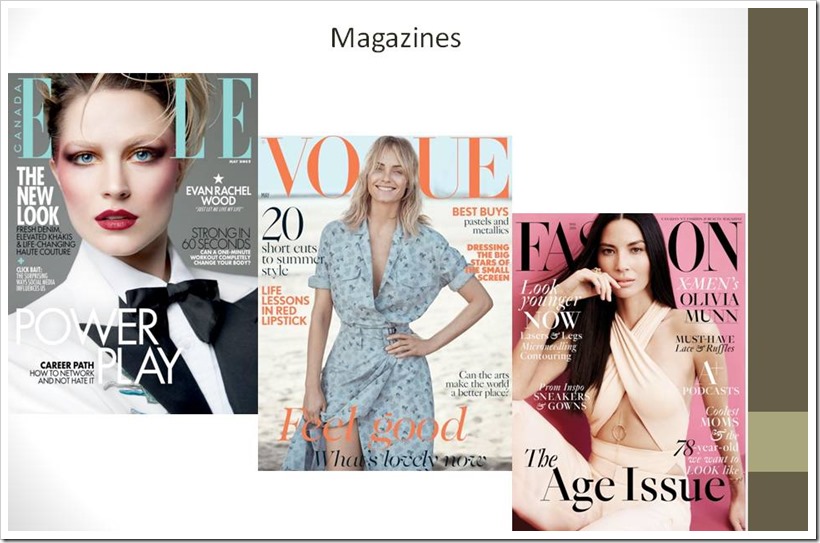 And Here Are Some Of The Coolest Denim Trends in the Market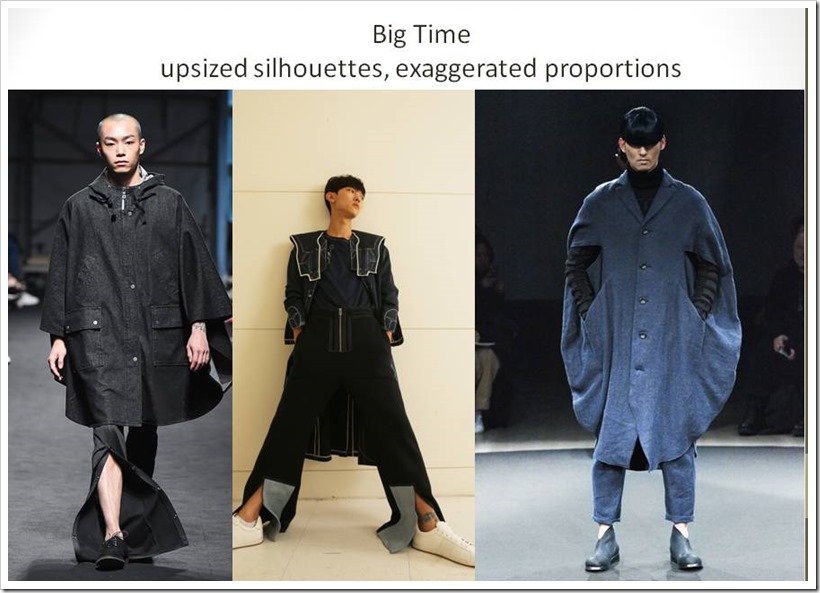 About Dr Dilek Erik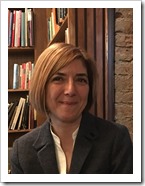 Dr. Dilek is a Management Engineer & Industrial Engineer and has been working in textile business for 28 years. After handling important portfolios at some of the top denim companies including Orta Anadolu, Bossa Denim, Martelli-Isko and Calik Denim, in 2014 she started giving marketing consultancy to many denim companies . Currently she is working as a partner of Atkı Çözgü- marketing and production company.
---