Dr Hung – CEO of PPJ International company-  from Vietnam is a visionary person who in a short period of 12 years has taken his company from a small operation to the largest producer of denim apparel in Vietnam. With a vision to change Vietnam Textile and Garment Industry in to a world powerhouse of excellence, Dr Hung and his team has been working hard towards achieving these objectives.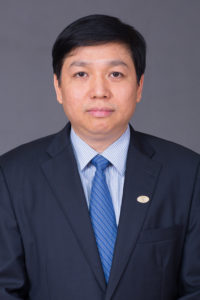 Dang Vu Hung is currently a Member of Management Board, as well as Deputy General Director of Vietnam Textile and Garment Group; Chairman of Member Board of Northern Textile and Garment Corporation; Chairman and CEO of PPJ. A PHD in Textile Technology from Belgium he is known as a pioneer and a visionary mentor who has revolutionized the mindset of traditional garment industry. Staring with a humble beginning at Phong Phu international PPJ in 2007 to be the biggest and most innovative, sustainable supplier today is a journey of passion, vision and determination which are the fundamentals of PPJ enterprise. We spoke to him on a variety of issues pertaining to Vietnam and his company's growth in the last decade or so.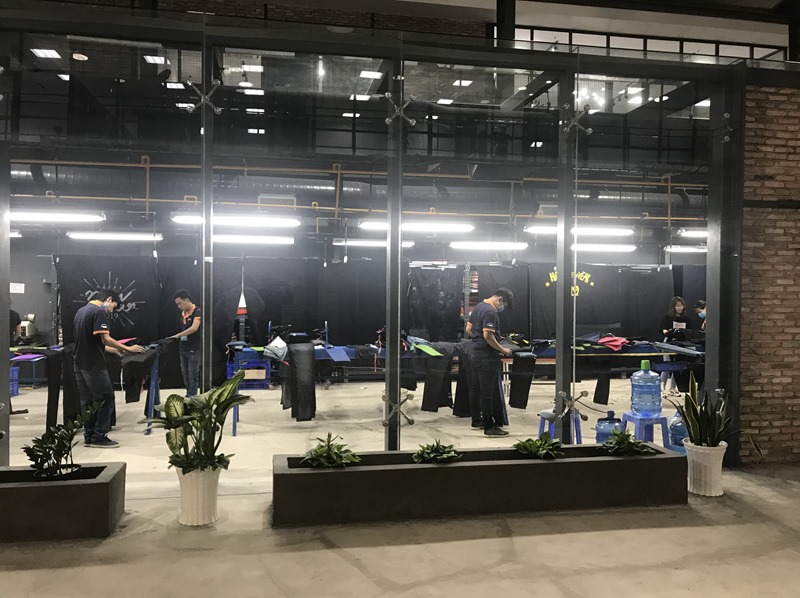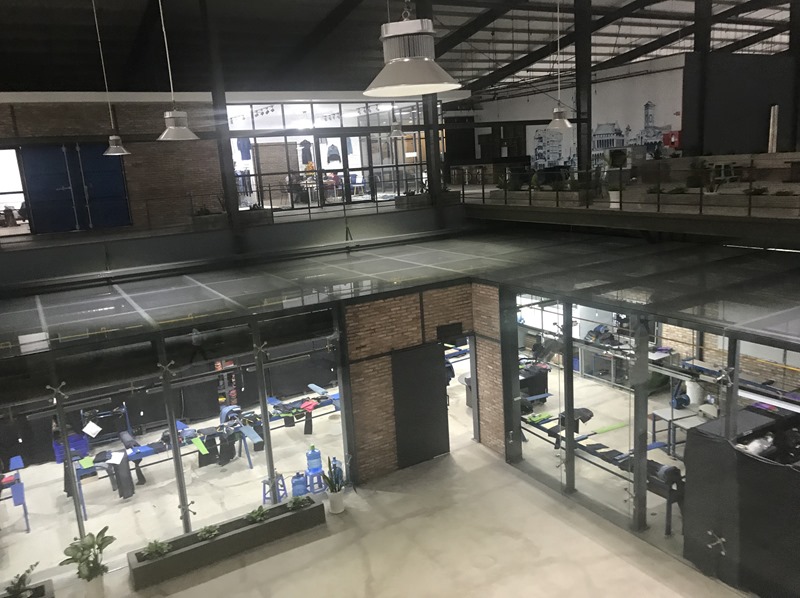 1. PPJ has come a long way in last 10 years. How do you think the journey evolved which enabled the company to reach such heights in a short period?
PPJ started as a traditional garment manufacturer like any other, the difference was that we were curious to learn and evolve as fashion is ever changing .We have a vision to be a Global Brand and for that we structured our self to be a "One stop solution "Vertical Mills / State of the art factory / Sustainable laundry and an infusion of software in production /planning /warehousing has shifted the game by 360 degrees.
We also pride in our people from multi-cultural back ground who are immensely talented. A great company is built with right vision/people/technology and we have all of this in our mix. Today when customers and Brand think of Vietnam; PPJ is the fore front leader.
2. You are now the most successful Vietnam owned company who has run well the end-to-end supply chain solutions.How can you help the other companies to change their model from CM to ODM form like yours in order to escape CM life?
Vietnam garment industry was a traditional industry last 20 years with a CM mindset as the Retail evolved with customer mindset influenced by the internet the brands looked at partners who could bring in novelty, innovation , supply chain solutions and PPJ was ahead of the game and became the "Easy Button ". Once this model was successful the other companies also saw the benefit and progress and changed their mindset accordingly.
3. Your Innovation Center is amazing facility and I understand it creates over 25,000 garments in a month for sampling and test order purpose. What was the vision behind creating this unique center for the global denim buyers to come and experiment for their requirements?
Innovation is the Soul of the company , it's the engine which drives the creativity and the reason why we are ahead of the game.It's a perfect world of Green building /Robots /E Flow/Laser/Ozone /Smart Lab/ 3D Technologywith washing /stitching /embroidery/Novelty Embellishments… all under oneroof .
This is the Holy Grail where the doors are open to designers, innovators to create history our dedicated design team has been able to teach and mold many fashion trends .Many of the iconic designers have worked in our facility on concept to final product.It would not come as a surprise to see PPJ as a Brand in the future.
4. PPJ has strong focus on sustainability. What are the key initiatives you are focusing on in this regard and what are future targets in this regard?
Earth has no substitute it's our endeavor to preserve and offer a better planet to the generations ahead .Key focus are Water reducing / recycling by 96%. Green chemicals which benefit consumers and are very less pollution to the environment. We are investing heavily in Solar energy, robotics.
Most important we are working very closely with Brands in implementing best practices of sustainability .Responsible manufacturing is being inculcated in every employee of PPJ
5. I understand that your new unit of 20,000 garments per day is being set up with only 200 workers and high level of automation. This would be a great achievement. What kind of automations are being used for this facility and do you plan to extend this further?
This is our dream project which in already in the works .Technology of Precision Engineering /Robotics /Advanced machinery/DCS system would be put together to achieve this .We have a R&D machine center which modifies and creates new value added fixtures to reduce manpower by 50% or higher. This will revolutionize garment industry from manual to machine independent /error prone manufacturing.
6. PPJ is working with a number of globally reputed customers. What customers you are currently working with and also targeting to add in 2019-2020.
PPJ has a large USA presence of reputed brands as American Eagle Outfitters,Express,Abercombie& Fitch, Target,Pacsun ,Chico's ,Rock Revival, Urban outfitters…Our focus now will be to add new customers who believe in sustainability and also make rapid inroads into other parts of the world.We would have offices /manufacturing /design centers globally.
7. Your units are spread out in different provinces in Vietnam. How PPJ supply chain management does ensure a smooth offering to all customers with great versatility of products?
Supply Chain starts from Raw material to finished product at customer DC .For us it is from Raw material to customer .We have 4 divisions
Denim division: in HCMC
Woven division: in Danang
Knit division: in Hue
Suits & Outerwear: in Hanoi
We have a robust tracking software implemented across the cross functional line from Yarn to final product this is combined with an integrated module of vertical fabric / sewing / laundry. This gives us a read and react scenario and efficiently reduce the dwell time
8. Why do you think Vietnam is becoming an important sourcing destination for many global brands? What are the key strengths of Vietnam which are helping in this regard?
Vietnam exports textile and apparel to the countries and territories around the world and ranks at the 3rd place of global supply chain just after China and India. Garment production accounts for 70% and textile manufacturing accounts for 30% of the total businesses in this sector and there is 85 % of export. Main markets for Vietnam textile and garment products are U.S., Europe, Japan and South Korea, China … For a long time, the U.S. has remained the largest importer of Vietnamese textiles and garments, followed by Europe and Japan, which has led to rapid development of the country's textile and garment industry. Besides the lower labor costs, Vietnam has also good skilled workers for high-end garments.
The industry's exports value will estimate to reach US$ 40 billion this year 2019 and around US$ 45 billion by 2020. Although exports are predicted to grow, Vietnamese manufacturers need to focus on value addition. Vietnam continues to depend on raw imports, which makes it harder for firms to take full advantage of the free trade agreements with tough "rules of origin" conditions.In addition, rising labor costs in China are pushing firms to countries like Cambodia, Bangladesh, and Vietnam which has been beneficial for the industry.
Stability, skilled man power , infrastructure and social /political situations in surrounding countries are influencing Vietnam to be One of leading players in today's market .
9.How do you foresee the treaties like CPTPP (already initiated) and upcoming ones like EVFTA affecting growth of apparel exports from Vietnam and its further evolution. Is that the reason for you to take charge of some leading positions in different manufactures of Vinatexat the same time?
Vietnam's bilateral and multilateral FTAs continue to provide Vietnamese manufactures access to new markets, minimizing the effect of growing trade protectionism. With new FTAs is in effect such as the Comprehensive and Progressive Agreement for Trans-Pacific Partnership (CPTPP) from 1 January 2019 and Vietnam – EU FTA will be estimated to put into effect by 2020, new markets will lead to higher exports and push manufacturers to develop the industry's supply chain so that Vietnam can take full advantage of the preferential tariffs and increase the competitiveness of their products.
That is why Phong Phu's ODM successful module is being replicated in garment enterprises of Vinatex which is making a big impact in the fabric /Garment sector.