If we speak , belatedly (!) of two  important trend take aways from PV , it would be the variations in the existing categories of knit denim , super stretches . Both of these are not new looks and have been around for a while. However, these fabrics are undergoing transformation and refinement with better fabric characteristics . Buyers were looking for better fabric characteristics including strength, recovery , growth, compression and body shaping effects. For super stretches , buyers increasingly looked for higher recoveries and growth (less than 3%) parameters.  Colors Palette emerging for the AW'16 collection included –Green cast, Blacks washed down to greys, stay blacks and blues and bright shades of alternative blue color. Sustainability is getting bigger ,more encompassing and covering more aspects of denim production. Chemicals with the eco credentials eg Green Screen verified chemicals  from Garmon used by a number of companies, Vegetable dyes  (Vegan) dyed fabrics from Orta or the sustainable Khadi denims woven on handlooms from Arvind, Oxygene  fabrics from Calik which require lesser time to be treated, Recycled  post consumer wastes  from Artistic Milliners , Soorty and Artistic Fabrics  to  create sustainable fabrics. Garment processing also saw further development with Pizarro's announcement of its patent pending technology of Sublimation printing on natural fiber fabrics including cotton , silk, wool and others adding another dimension to denim treatments. Also important was the mutations in the Selvedge category. Selvedges are no longer just nice rigid fabrics. They are also undergoing changes as companies experiment with different variations including stretches, finishes and coatings, weft colors and more.
The show also saw the 50th anniversary of Martelli – the washing power house from Italy ! It was quite interesting to see how Martelli greatly contributed to the growth of fashion industry in the last 50 years. From the 60s to still omnipresent tie and dyes to Tinto Bombers (bringing aged and silky effect) to Velvet effect (early coatings) a complete story of the important developments in fashion washing could be found at Martelli !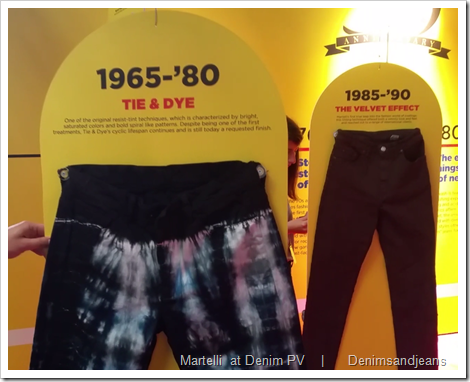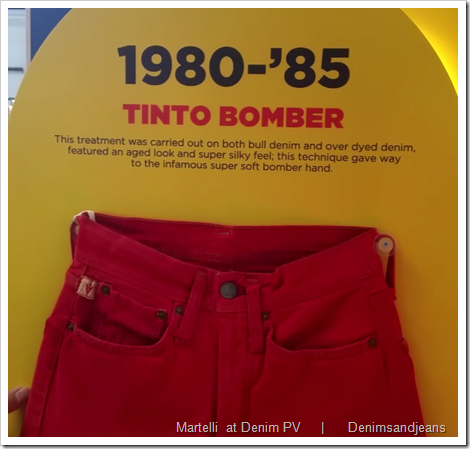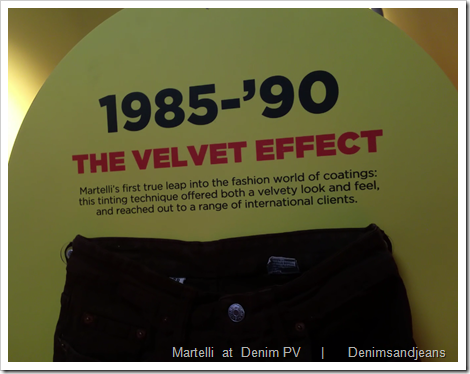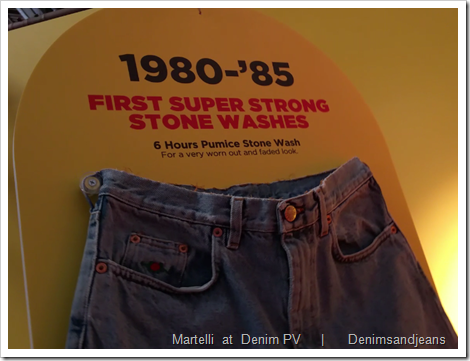 Now we come to developments and creations by individual mills and companies. We tried to cover as many companies as possible but due to limited time , we can bring developments from few companies only in this article . We are giving below the details from collections of some of the companies  (placed in alphabetical order).
Artistic Fabric Mills, Pakistan
AFM has been playing around with technical upgradations in fabrics specially stretch fabrics . Director Mr Hasan Javed mentions that their  new super stretches have <3% growth and the focus was also on getting rigid look in comfort stretches. They also brought out  new looks like colorful injection slubs, tencel combinations in PFD, light weight shirts , leather coats , Stay blues, Scuba denims etc. Post consumer waste with recycled poly was also being used in their collection.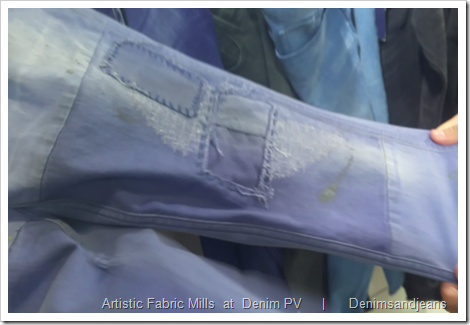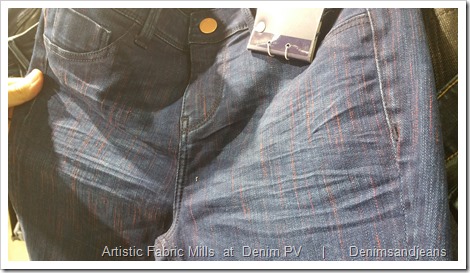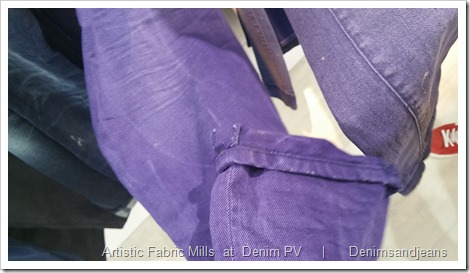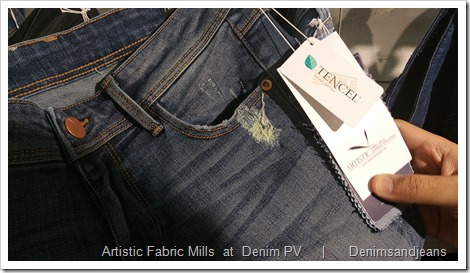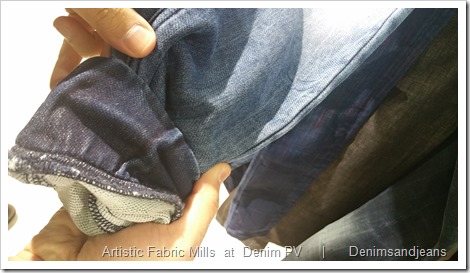 Artistic Milliners, Pakistan
Focus on sustainability through their Back to life collection which is basically made using PCW (post consumer wastes) mostly in warp . Director Mr Omer Ahmed mentions that  company is the largest denim supplier of post consumer waste recycled fabrics. Most of the collection has less than 3% growth. AM focused on further refining its existing portfolio of fabrics with improved parameters, finishings etc. Besides, Back to life, their other product categories were:
S1 Lite –  refinement of the stretch fabrics with about 60% stretch , higher strengths and lighter fabrics for jeggings.
Neoprene – 80% stretch fabrics.
A-Max– is powered with Invista Lycra beauty with about 40-45% stretch ability, less than 3% growth and the right amount of compression and body shaping as per Artistic Milliners .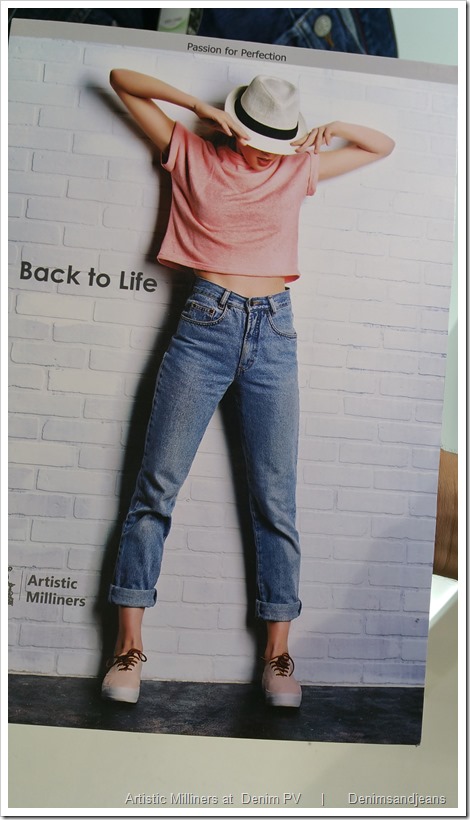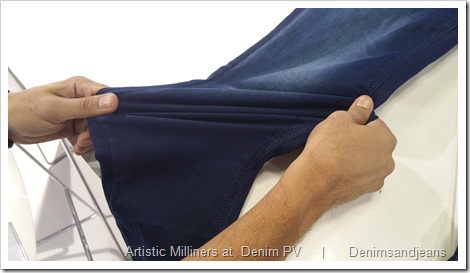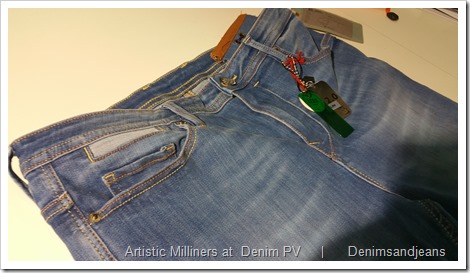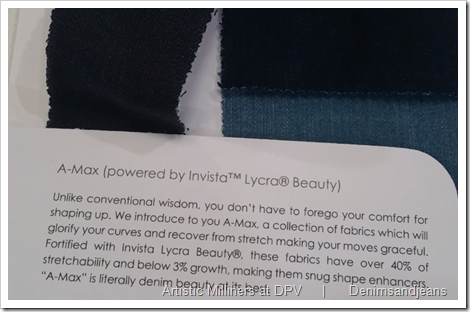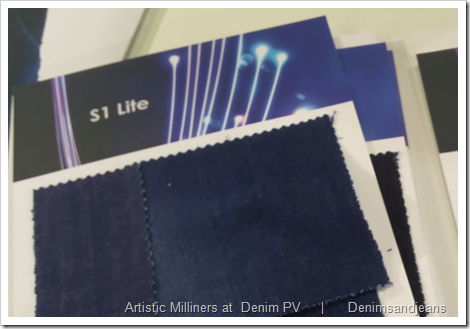 Arvind , India
One of the important parts of Arvind's collection was the 'Khadi Denim'. Khadi has been a part of cultural heritage of India where the fabrics were made by weavers on handlooms. The art started dying as it could not compete with the machine made fabrics . Arvind seeks to reinvigorate the eco sustainable art with their Khadi Denims. The fabric is Hand spun, Hand dyed and Hand woven .
Neo Cords – the indigo cords had more options with
Mutant Denim– knit denims with coatings – PU, pigment etc – and various kinds of finishes and with super stretches as well.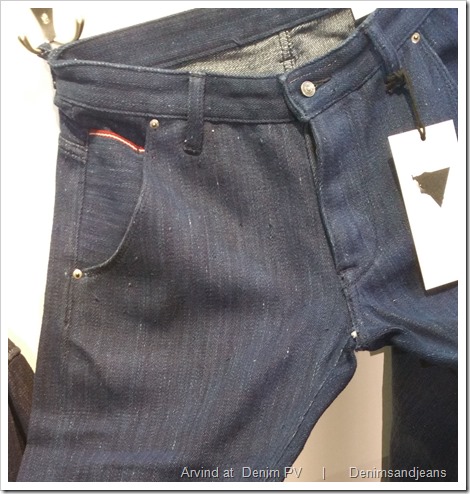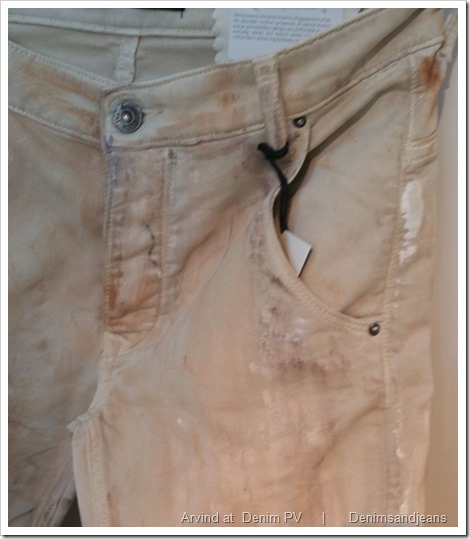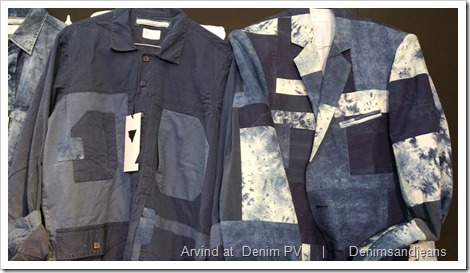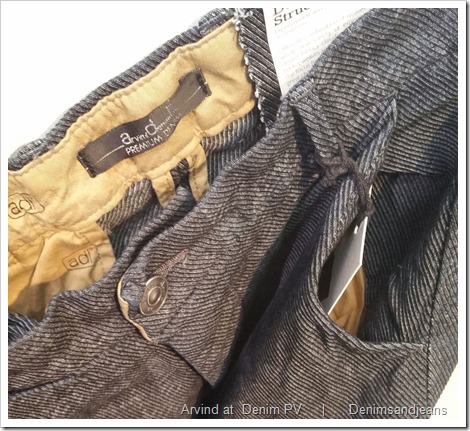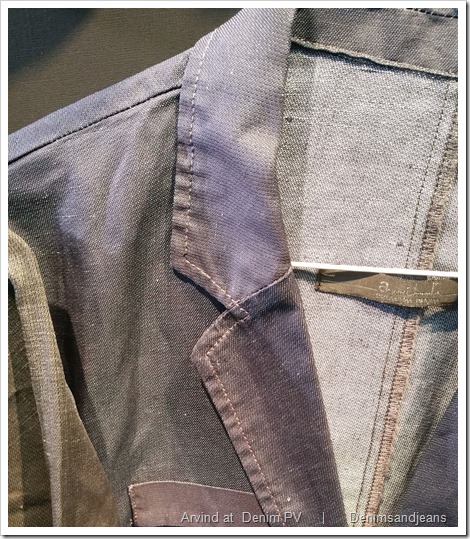 Bossa, Turkey
Bossa brings out selvedges with varied looks including melange yarns, Natural denims – from organic cotton, natural indigo dyed etc, recycled fabrics in cool stretches, Knitted denims , Leather coatings ,Tencel fabrics for softer touches, 70s OE look denim from ring yarns, Super soft fabrics using special yarns and chemicals, Stay Indigo fabrics with upto 40 laundries, Stay blacks . Satins with overdyed and other finishes, Cross hatches in super stretches and more. The company focuses a lot on designed indigo shirtings and brought out different weaves – including waffles, double faces etc – combination of dyeing techniques etc for their AW16 collection.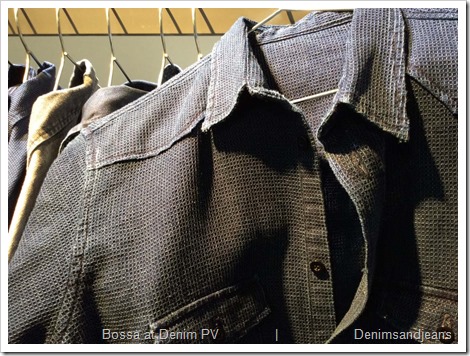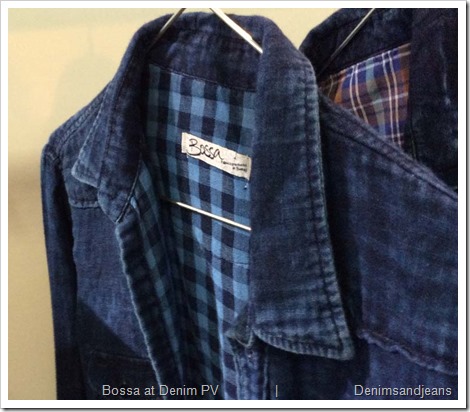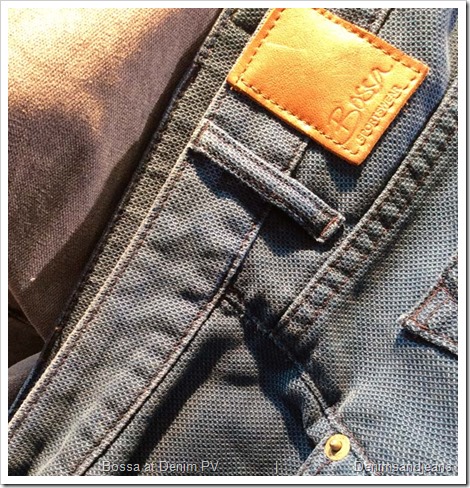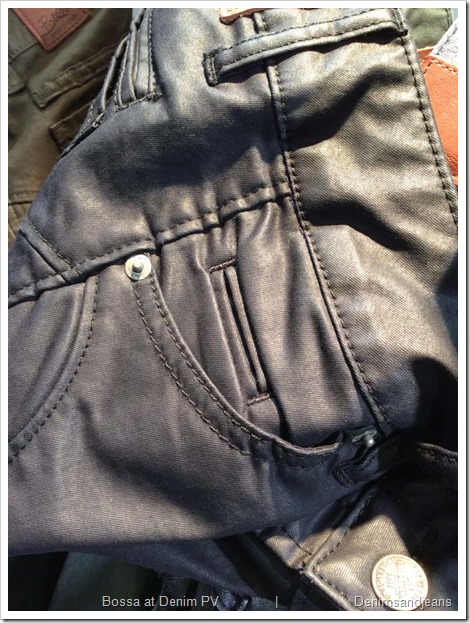 Calik, Turkey
Calik came out with  innovative  fabrics –OXYGENE with 5Less : less energy, less water, less chemicals, less pollution and less time . The Oxygene fabrics can be treated more quickly (about 50–60% faster than with normal denim) and uses smaller quantities of chemicals, water and consumes less energy. "Our new Oxygene denims represent the future of denim," says Hamit Yenici, Managing Director.
Besides they also had some cool wool denims, Maxima – Warp stretches,  Vintage looks (Blue Seeds) and denims with  Crailar fiber for a slubby , linen look denims and other qualities.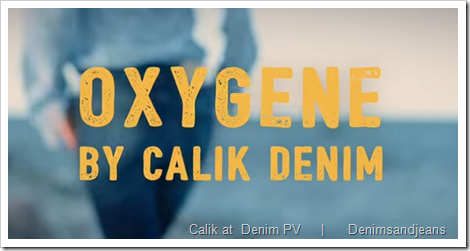 s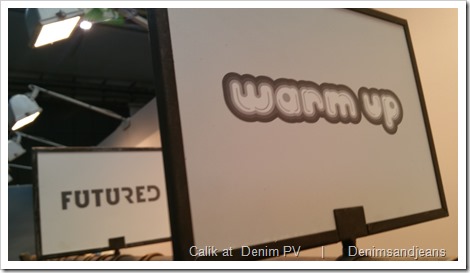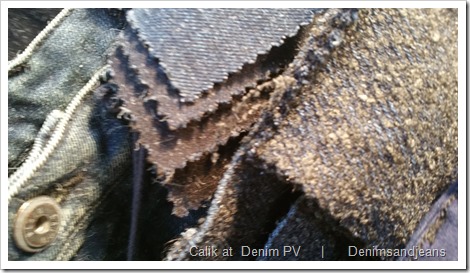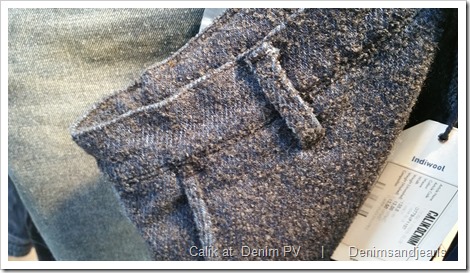 Denim Clothing – Desert Studio, Dubai
The Desert studio at Dubai  by Denim Clothing Company (Pakistan) was launched about a year ago. Starting from a small studio where the buyers could come for sample development and very small orders, the company has grown it into a full fledged factory where well over 100,000 pieces are being produced in a month. Using waterless and eco friendly techniques at Desert Studio , the company focuses on bringing  out some cool washes and pieces for their customers quick turnaround orders.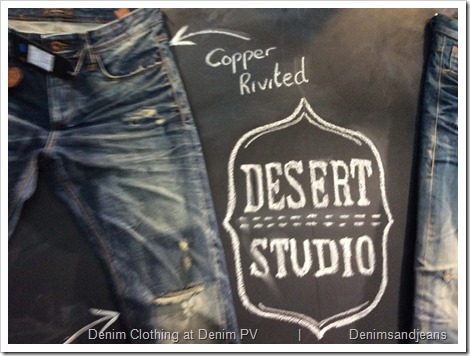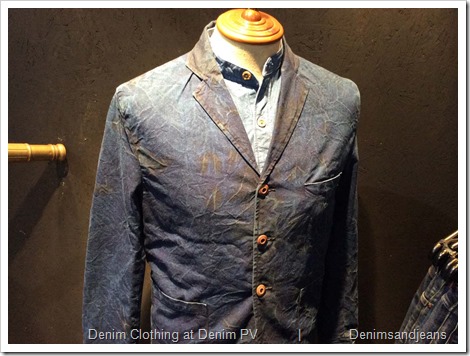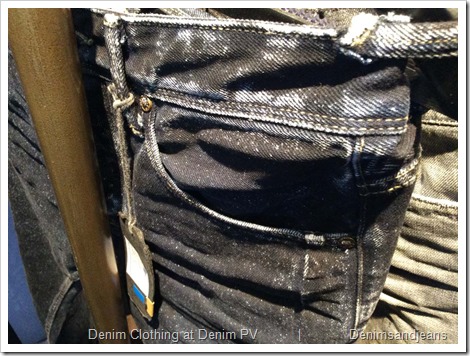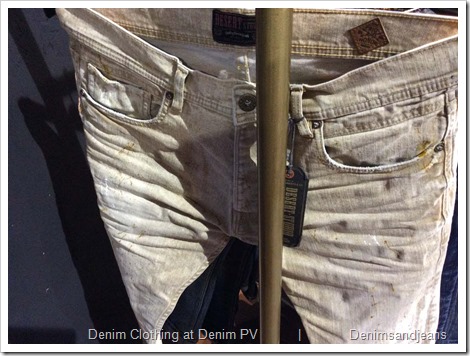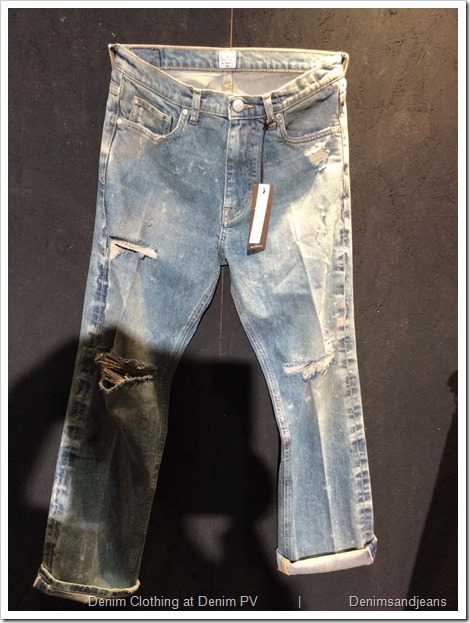 Jeanologia, Spain
Jeanologia is offering new technologies aimed at customizing apparel and accessories both at retail and industrial level . Their new Nano laser technology is a small scale machine connected to a scanner and a wide variety of products and materials can be customized and personalized according to the needs to the retailer, customers or even for small capsule collections.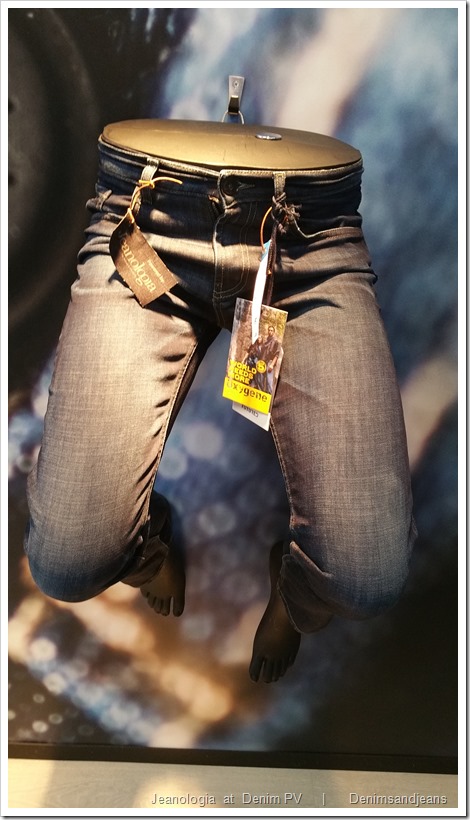 Kurabo, Japan
Kurabo Japan focuses on a limited number of products mainly with the tech twist. Their Airspin  yarn denims offer soft handle in rigid denims . Their super compact (very less air) yarns with their secret spinning technique enables very clean and hairless fabrics for that very shiny look in the cotton denims.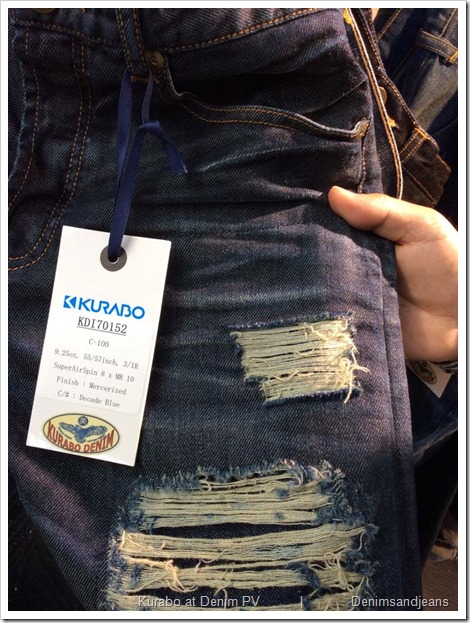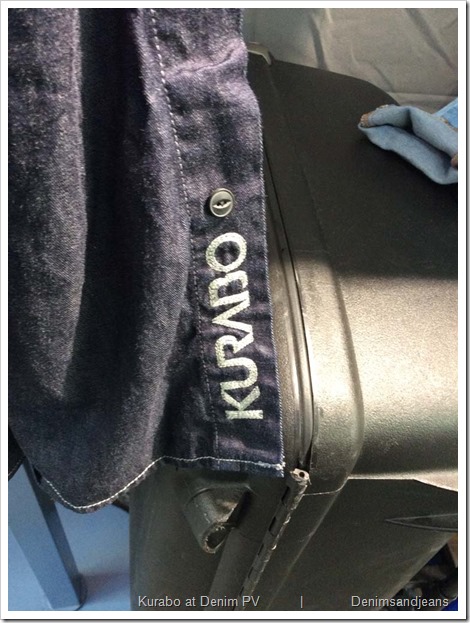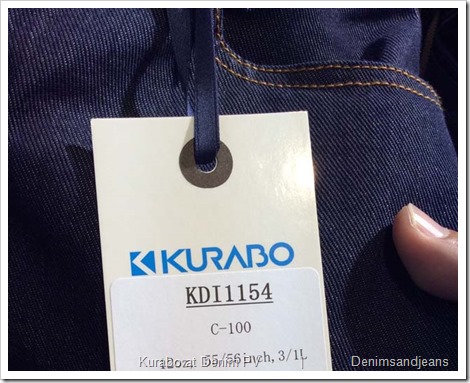 Orta Anadolu, Turkey
Comfort squared – with multi directional stretch technology Orta aims to provide 360 degree of performance and comfort.
Body frame – With over 60% stretch in 360 degrees of elasticity the fabrics by Orta also seeks to offer slimming and curve enhancing effects.
Cozy denim – Designed for winters, wool denims with about 18% wool fiber  also have anti-odor , moisture control and super soft hand feel to the fabrics.
Sustainability focus – With their Vegan denims –dyed with vegetable dyes- and Green Screen fabrics , the focus on sustainable part of denim could be increasingly felt.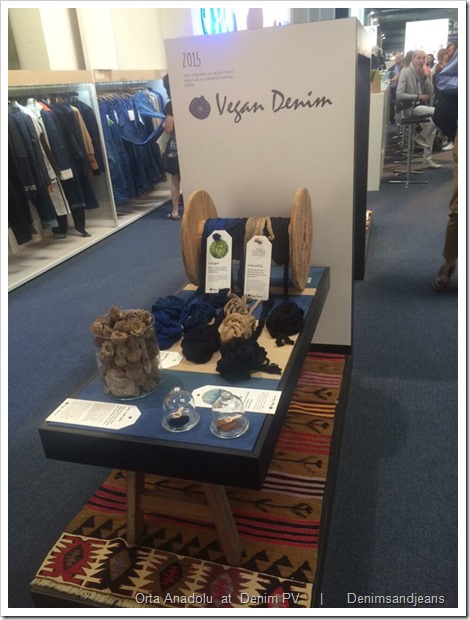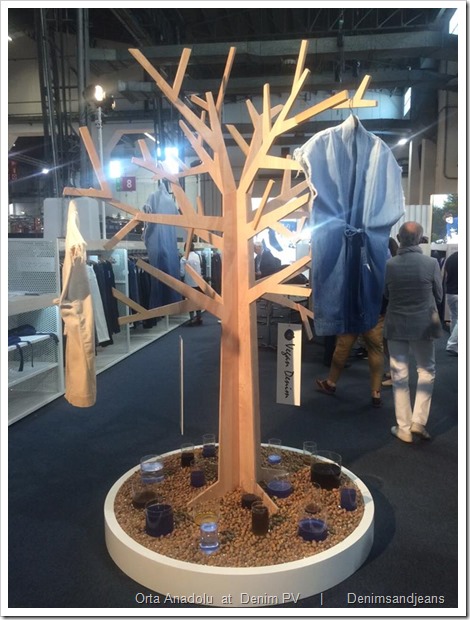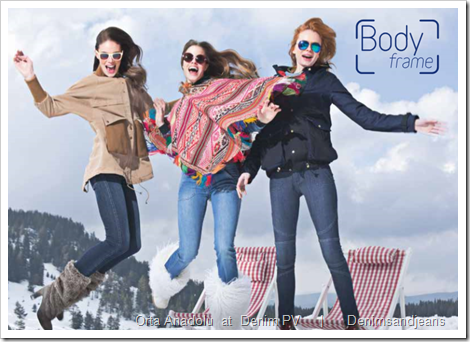 Pizarro , Portugal
Pizarro laundries from Portugal have always been at the helm of new developments related to washing. They bring out their latest processing technology – Sublimation Print On Natural Fibers . With this technology, Pizarro claims that they can do sublimation prints on Cotton , Silk and other natural fiber garments in industrial bulk . Vasco Pizarro , Marketing Director says 'It is now possible to efficiently do sublimation printing in Eco sustainable way on cotton and all other natural fiber garments of any kind and in bulk. We feel this innovation will change the industry.'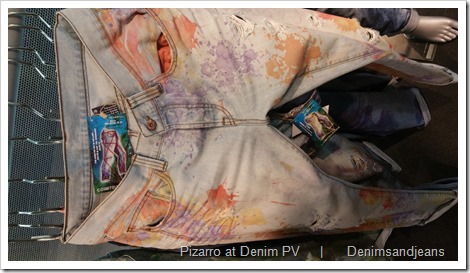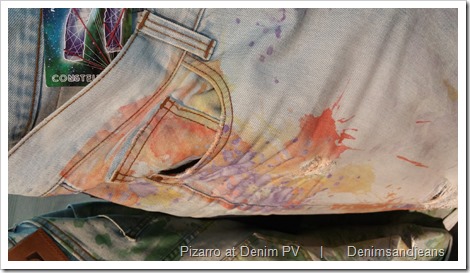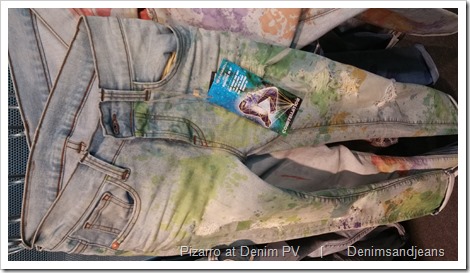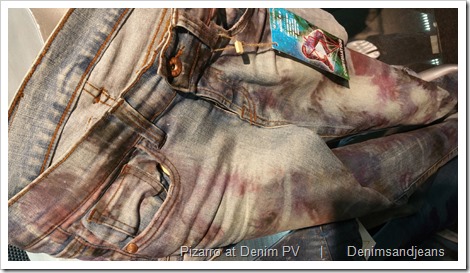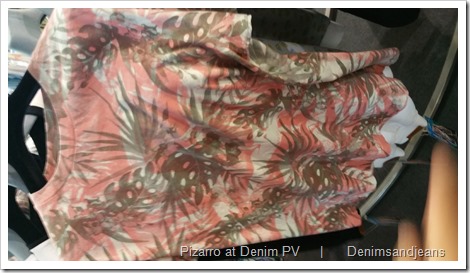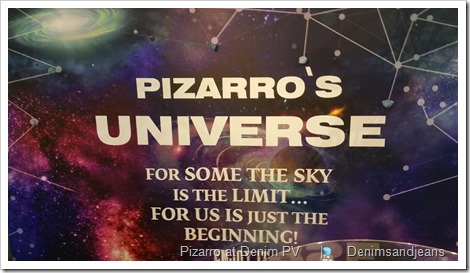 Prosperity , China
Some of the concepts brought out by Prosperity were:
F2 : fit and function – hybrid fiber technology  transferring human heat outside and helps increase the energy levels
J-Fit : easy stretch fabrics which do not need pressure to get that stretch. Double functionality with sorina fibers.
D-light – light weight fabrics
Blue Force – tough denim built for strength
Heritage denims – inspired by traditional collection  , Grey colors
Re-Invent – using recycled fibers like Reprieve and eco friendly dyeing methods reducing water consumption by about 85% as claimed by the co.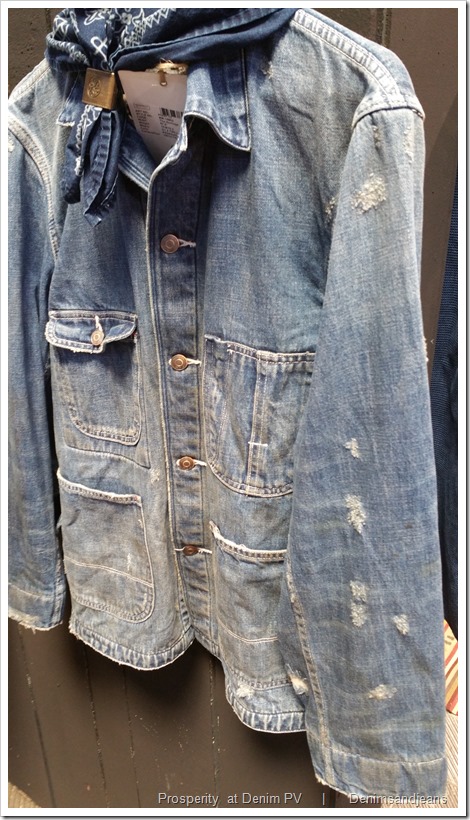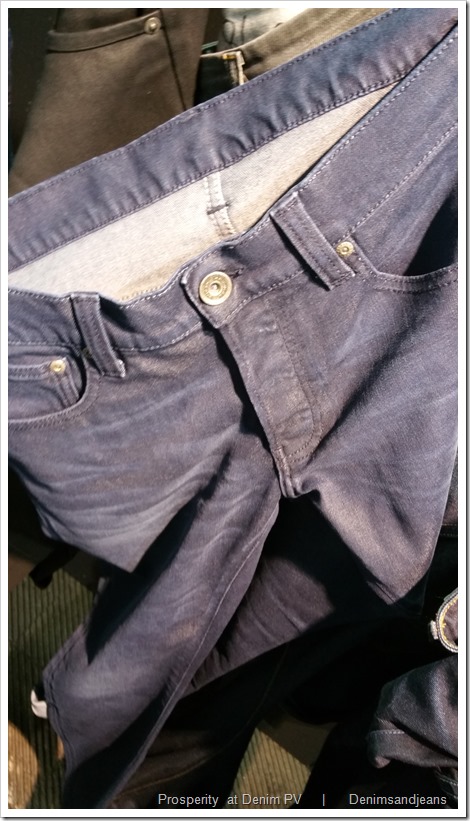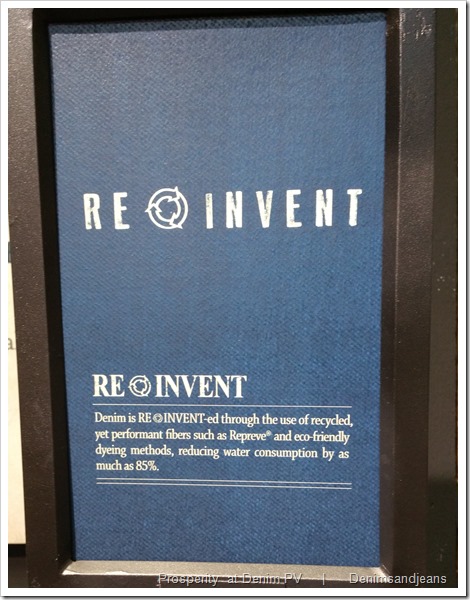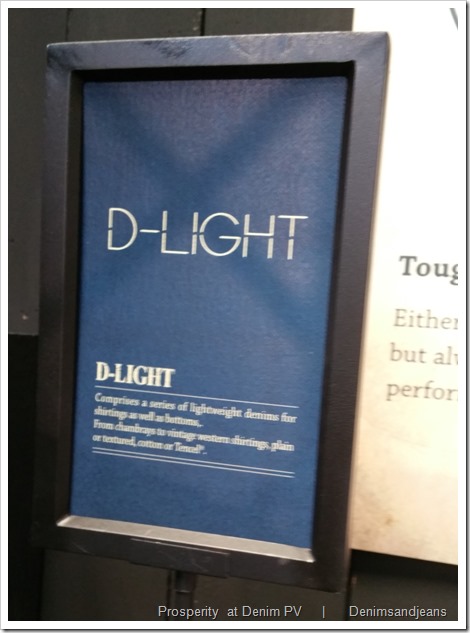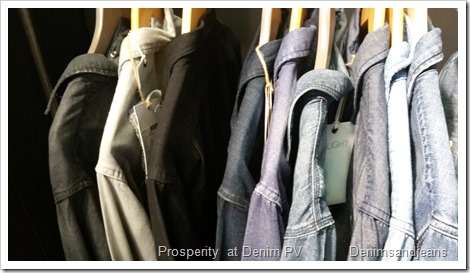 Soorty
Soorty brought out the following concepts.
Denim VIP Special Fibers i.e. Tencel, Modal, Wool, Lurex and etc.
Onyx Black. New Black; More shine; Improved Fastness
3. Coil Spring Denim. (Stretch 30-40% and Growth is up to 3% max)
4. Crystal Blue. (New Color; Nascence of Deep Blues)
5. Full Blue (New Color; Extreme Blue for Magnetism)
6. Sage Blue. (New Color; Greendigo)
7. Black Forever. (Special Black Dyed; Never Goes To Grey; Meant to be black)
8. Zumba. (4 Way Stretch)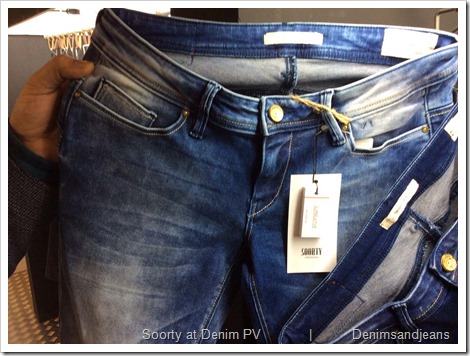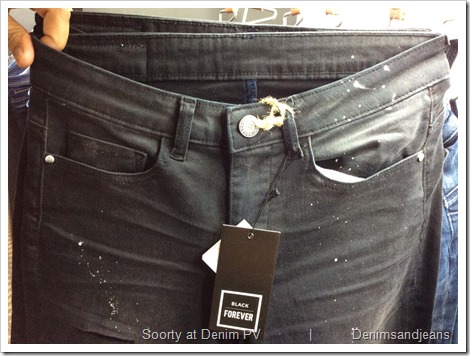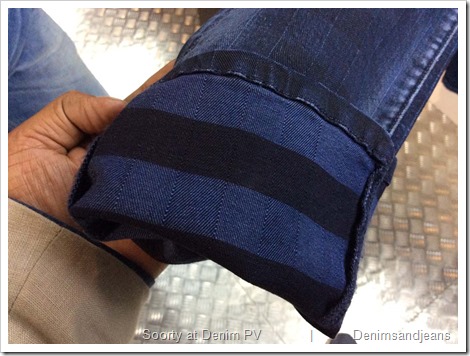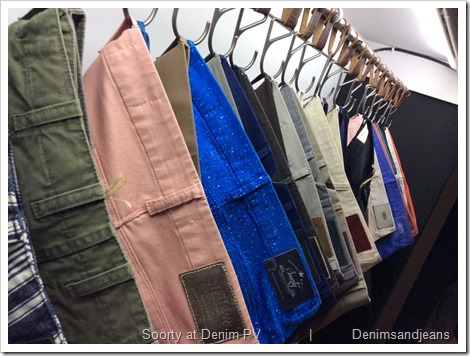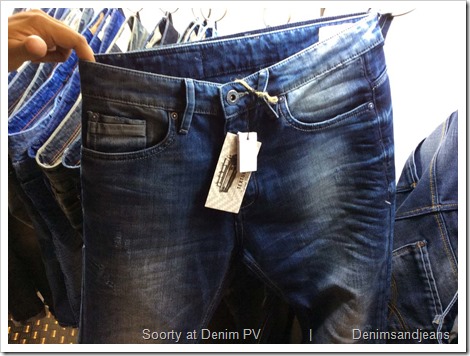 US DENIM
Concentrated on vintage rigid fabrics, pure indigos, greys, green casts, multiple overdyed looks, post consumer waste in the weft, Crailar fabrics which are not only sustainable but also give that linen look, neppy denim with better contrasts. Besides their selvedge lines had multiple variations in colors, stretchability etc.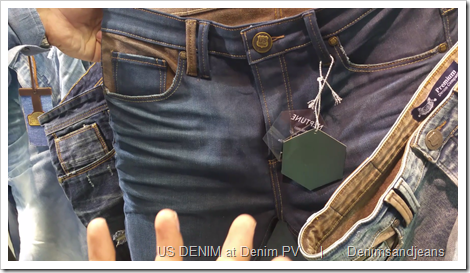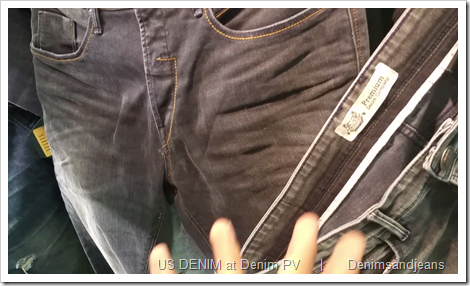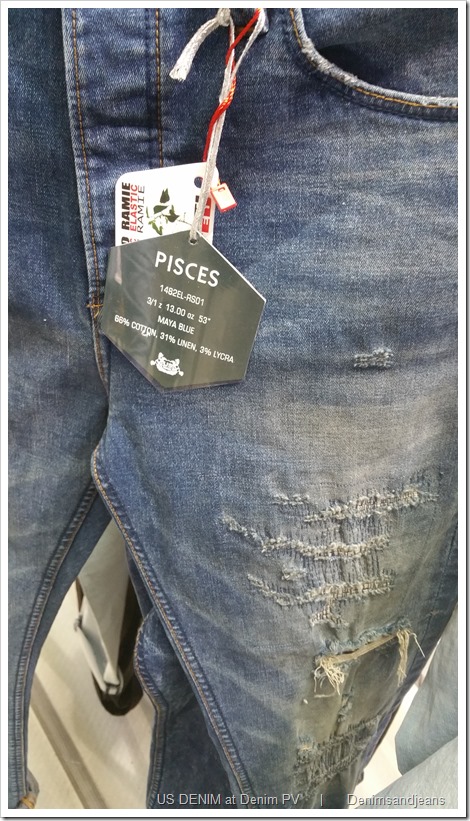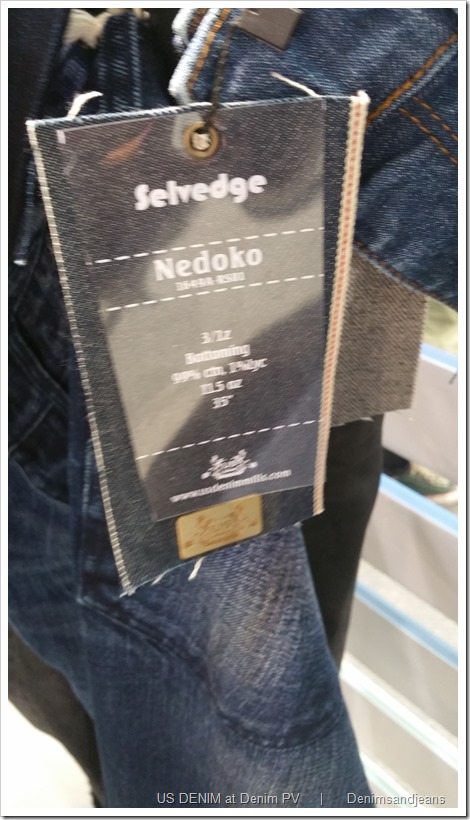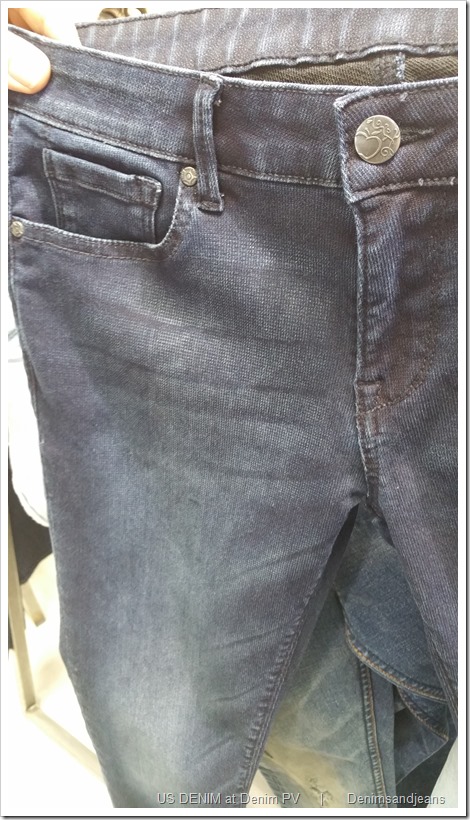 Vicunha, Brazil
Vicunha came out with some interesting concepts.
Perfect Fit  :A high-performance denim with high degree of flexibility .
Athletic Denim : Jogging knit denims come out with  76% stretch provides
incredibly unrestricted movement and allows for a wide range of wash options.
True Denim : With Gregory or Jon the authentic jean makes a definitive comeback in genuine vintage and
raw effects.
Transforming denim: Coloured materials coated beforehand with indigo when subjected to the washing process let the original colour beneath
the indigo shine through once again, creating unique and exciting 3D effects.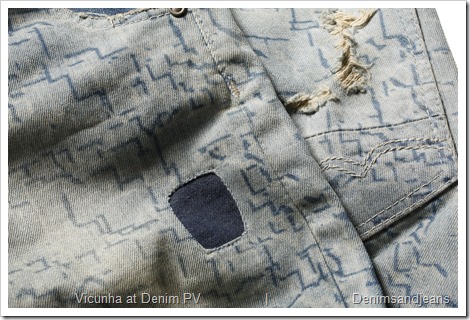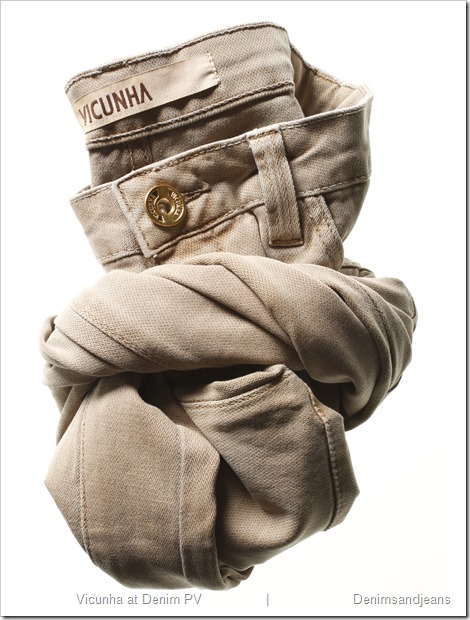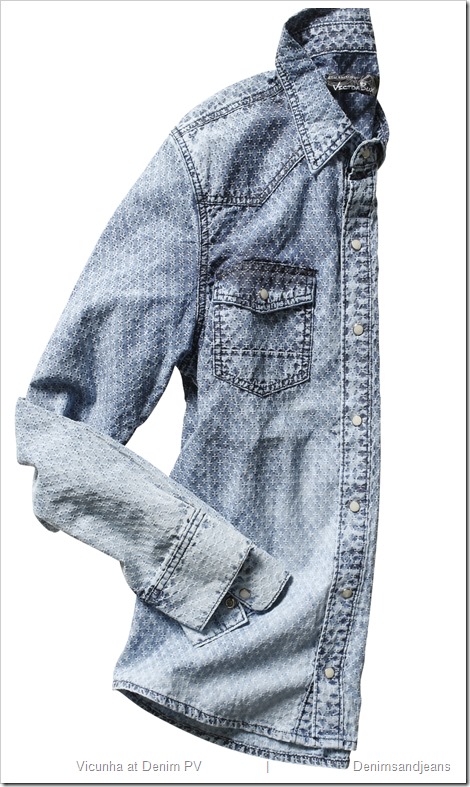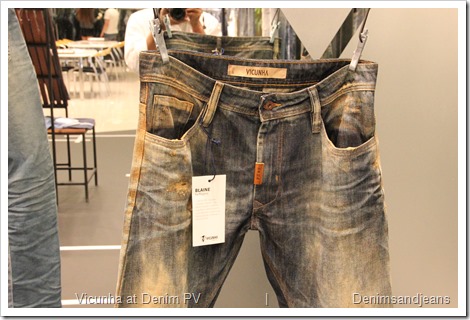 W Denim, Turkey
This relatively new denim company from Turkey, brings out some innovative concepts in fabrics and washing.
Extreme – Special Fibers to ensure good recovery, authentic slubs.
Miners – Vintage and real denim looks
Boyfriend – Men's look with feminine touches, loose constructions , authentic and trendy looks
Shirting concepts – A variety of shirting concepts.
Alternative Perspective – Knit look denims which can be washed like normal denims and given all treatments.
Roots – W denim brings together special articles from their collection and have them washed from a reputed Japanese laundry and the results are cool.