The Bangladesh has now become the favorite denim destination for every region, especially for EU and it is quite evident from the latest figures of its export to EU for the year of 2016. A whopping 207 million pcs of denim apparels have been exported to EU by Bangladesh alone in 2016 and a growth of 10-15% in the exports is expected in 2017 as well. The country has registered a growth of 12.5% in the year of 2016. In 2015, the exports to EU were approx 184 million pcs of denim apparel. We see this growth continuing in 2017 as well .
The Eighth edition of Denimsandjeans Bangladesh show will be held on  October 4-5 at the Hotel Radisson , Dhaka . Entry in the show is through Invitation only and for invitation, visitors can register at www.bdshow.denimsandjeans.com/invite.php . The previous edition was held on March 01-02 at the same venue which was attended by the buyers from 12 countries and participated by the exhibitors from 10 countries including companies from Bangladesh, Switzerland, Turkey, India, China etc.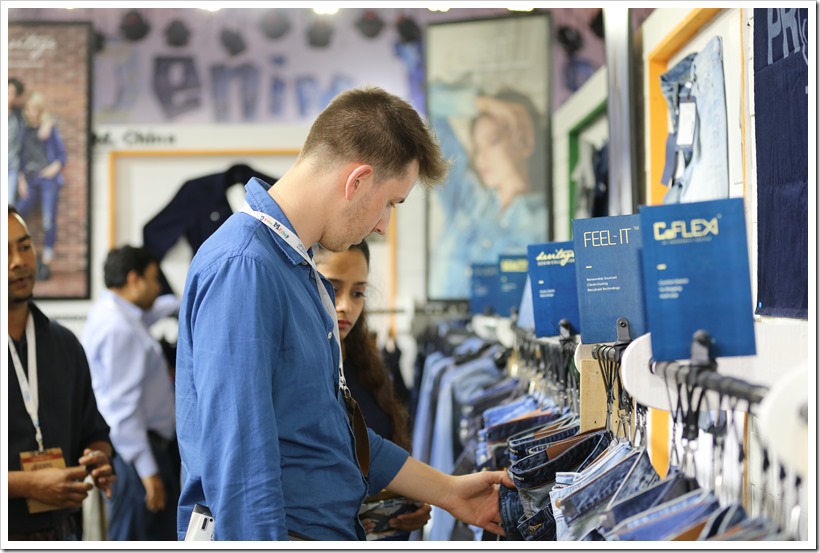 Following their custom to keep the exhibitors list premium and limited, this time the organizers are more focused to bring new buyers from Europe and USA at their show. The show has always attracted the attentions of Global Retailers and Buying houses along with the local Garment Factories and buying houses.
Informative and engaging seminars on the latest trends and innovations have been always an attractive knowledge transfer platform at this show. Global Denim Experts from Europe and USA are expected to present couple of seminars on both days.
DENIM HYGGE
Consumers are going in and touching the fabrics now, cozy and HYGGE are big words. It's the idea of feeling comfortable and burrowing away; anything that has texture, like cashmere, corduroy. The '70s trend falls right into that, color palettes feeling very from the earth, yellows, and reds and brown, so the opposite of a technical fabrics, it's a fabric that's been around for forever.

With series of successful international denim shows, the organizers are hopeful of a great response on this show as well.  Before the Bangladesh show,  the organizers will also host the first International denim show in India as well on September 25-26 at The Hotel Ashok, Bengaluru. For more info , you can reach out  at info@denimsandjeans.com