We learned through our friends at Stylesight blog that a unique exhibition on Indigo is being held in San Francisco – starting from 19th June and going upto 3rd August 2012.

The Japan Blue exhibition will exhibit the works of indigo master craftsman Yasuo Nakajima and will be presented by the Consulate General of Japan in San Francisco. Yasuo Nakajima is the fourth generation master of the Bushu Nakajima Konya (indigo dyeing firm) – which has indigo dyeing tradition of about 175 years and is located in Hanyu City , Saitama (Japan).  Nakajima was designated by the Saitama Prefecture as "a holder of intangible culture treasure and technology in indigo dyeing."
He has also made great contributions to creating replicas of clothing and ornaments that were excavated from the tomb of Tutankhamen, an ancient Egyptian pharaoh, with his expertise in indigo.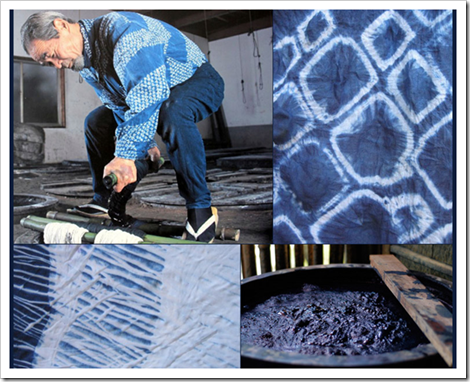 If you happen to be in San Francisco during this period and love Indigo  , check out the exhibition at
The Japan Information Center / 50 Fremont Street /  Suite 2200 / San Francisco, CA 94105 . Opening will be at 6 pm today (19th June)..