This is a very detailed technical guest article about Resin treatments from Saurabh Rai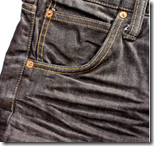 Today we will talk about Resin & its use in Denim garments industry to create unique & vintage looks which add value to denim garments & improves its saleability  in market.
In 80's we have seen Resin being used to give non press , iron free trousers & now we are using in Denims to make wrinkles & creases to look natural vintage which stays after multiple home laundries.
The present invention relates to processes and methods for treating Denim garments. In particular, the invention relates to the treatment of denim made of cotton, cotton blends and synthetic fabrics for the purpose of imparting no press properties thereto.
Typical Resin treatment process for Non denim garments for Durable Press finish:

Lets talk about wrinkle free, durable press or crease free finish on non denim trousers. A variety of techniques and additives have been suggested for use in the treatment of cotton fabrics to obtain durable press properties. A typical process suggests the use of a low-formaldehyde glyoxal resin (10%), a non-ionic wetting agent (0.2%), an amino functional silicone (3%), a polyethylene emulsion (2%), and acetic acid to maintain pH in aqueous solution wherein water comprises the remaining 84%. Then load the machine with the garments prior to the addition of the liquid mix components. Once the mixture components are added, the garments be allowed to soak for between six and ten minutes without agitation. The offload & do hydro extract & semi dry.
The amount of time required to reach the target moisture level will depend on the weight of the fabric, the temperature of the dryer, the duration of the drying cycle, and the extent to which the garments are tumbled. However, it is important to keep the drying temperature below a temperature which will cause the resin to set.
Once the garments have been dried to the proper moisture level, they are ready for the pressing and final cure steps. It is important to press and finally cure the garments without substantial delay, i.e. delay of more than approximately 12 to 24 hours, depending upon the weight of the fabric comprising the garments. Denim fabrics can be held between the drying and the pressing steps longer than lighter weight fabrics, because they tend to more readily retain moisture. Pressing of the garments in accordance with the present invention is done with a garment press capable of exerting a vacuum on the garment through the lower plate of the press. Initially, the garments are positioned with the aid of a vacuum to eliminate wrinkles and they are subsequently subjected to a steam treatment for approximately five seconds with the vacuum turned off. Steam is then applied to the garment through the top plate of the press for approximately 5 seconds. Finally, the garments be pressed for non denim to get wrinkle free, durable press finish or crunched for denim where ever 3D effect needed and cured.
The  current technology of post cure being introduced for non denim garments process gives an option to produce a garment with smooth drying and wrinkle resistant properties along with sharp creases that are durable for the life of the garment. In this process the resin is padded onto the fabric and dried at low temperature. The fabric is then cut, garment constructed and creases pressed into the garment. A high temperature cure in this configuration is given to cross-link the resin. This process, though giving excellent results, has not been too successful with garment manufacturers owing to obvious limitations of colors, styles and fabric weight, and the need for a direct interface between mills, garment manufacturers and retailers.
Chemicals being added to process & its functions
The non ionic wetting agent reduced surface tension of the fiber & allows chemical penetration, so cross linking can take place throughout the fiber cross-section. A high density polyethylene restores some of the lost tear strength and abrasion resistance by providing lubrication. It also has a synergetic effect with silicone or fatty-based softeners to improve hand feel. Among the silicone softeners, amino functional or reactive polysiloxanies with silanol functional end-groups act as elastomeric finishes imparting higher crease resistance, good dimensional stability and excellent soft handle . They can also reduce free formaldehyde release by replacing part of the resin.
Above processes and methods provides a commercially practicable method for imparting durable press characteristics to fabrics containing cotton. Garments treated by the methods set forth herein may be made to have durable press and softness characteristics which are both superior and consistent from batch to batch and maintaining an acceptable level of garment wear and durability
Description
The wrinkle free finish is being done by cross-linking cotton. Permanent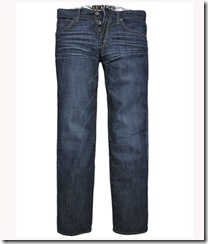 press finishes function by forming cross-links between adjacent cellulose polymer chains. Then cross-linked cotton does not allow fibers to shrink & thus wrinkles will not form. In todays's world DMDHEU- Di methyl Di hydroxyl Ethylene Urea is the main cross-linking agent. With magnesium chloride as the acid catalyst to initiate a reaction, it forms cross links in the amorphous regions of the fiber.
There are many modified version of DHDHEU's are available in market as tailor made products, easy to use & with low formaldehyde. Formaldehyde release is always a big issue & it may cause cancer to human body. Hence Internationally free formaldehyde parameter being set up to maximum 75 PPM. There are new inventions/ research being done with no formaldehyde resin application but some how or other its not so popular either they are not as durable as resin or very high in cost to use in mass production.
How Resin works:
Resins work by reacting the nitrogen atoms of each resin molecule with the hydroxyl group of the cotton fabric. The reaction forms a linkage between the resin and the cotton fibers giving the cotton un shrink pattern in which shape is being made & cured.
Resins being cures in acidic pH with particular heat & temperatures. To maintain pH catalysts can be used, as these are salts of acid. Oven curing is needed to reach right temperature ( 145 – 160 C ) & time ( 7 – 22 min ) as per Resin tech bulletin advice.
Fabric strength loss may results up to 50 percent & it completely depends on fabric weight, construction & fiber content. Shade change also occurs due to resin cross linking.
Methods of applying Resin on the denim garments
The major application methods currently used are based on the following processes: garment-dip; spray application.
In the garment-dip method, garments are constructed from non-resinated fabric, then impregnated with a resin formula similar to that used in the non denim garments process, extracted to about 65 per cent wet pick-up and then tumble dried to 8-10 percent moisture content, a critical factor that is determined using a moisture meter.
In the spray method, the resin is applied by spraying it onto the garment during tumbling in an enclosed rotational device, or on spray booth where garments being hanged to inflated balloons & sprayed a measured quantity of resin solution. A microprocessor is used to meter the exact amount of chemicals and to control the rotation time, desired wet pick-up, spray rate and process time. The garments are then treated for different 3D effects, crunched or whatever designed intended to produce, used for both menswear and women swear with the market moving towards washed-down looks and softer handles.
Parameters to be considered while Choosing denim fabric for Resin finish
The garment finisher usually does not manufacture his own fabric and he may be faced with unacceptable losses in tensile strength, tear strength and abrasion resistance in the fabric when cross-linking. Because of the added value, garments rejects due to low strength may prove to be more expensive than fabric rejects.
For producing an acceptable 3D effects Denim, several precautions must be taken in fabric selection:
· The base fabric must have sufficient strength to withstand 40-60 per cent loss in tensile and tear strength and still maintain sufficient strength to provide a garment of acceptable wear life and durability
· It must also have excellent absorbency to allow resin to penetrate into the very interior of the fibres and form crosslink's. Surface adhering resins do not serve any useful purpose and are inefficient and wasteful
· If the fabric is dyed the dye must be fast to acid catalysis and high temperatures. Sulphur dyes, which are known to generate acid upon storage, are to be strictly avoided & Lycra/Spandex based fabric also should be tested on elongation before mass production.
· Residual extractable on the fabric (like starch from size) can react with resin and lower its effectiveness, a high degree of size removal is thus essential
· Fabric pH should be between 6.5 to 7.0.
Selection of machinery & Oven
Many aspects must be considered when choosing the technology; type or product (Tops & Bottoms), process, time, temperature, 3D, and chemicals.
For high quality 3D crunching / whiskers, the two most important criteria are temperature and control of cycle. Presses should be equipped with high-heat, cast aluminum heads or with supplementary electrical heaters to give a processing temperature of approximately 150 – 180 degree centigrade. This temperature is crucial as it starts the curing process and controls the effects.
There are various types of 3D making equipments available in the market ie. Wire crinkle, Decca/crunching machines, then aluminum flex pipes & also man made leg hangers on which natural 3D effects being carried out.
While selecting an Oven, garment manufacturer must analyze their products to be produced, place/space & capacity of production accordingly they can choose from medium to big size of batch or continuous oven which are readily available with many machinery producers.
A tunnel oven is faster but requires a certain amount of garment preparation and a material handling system to and from the tunnel. Air flow pattern in these ovens controls temperature fluctuations, movement of the garment and effect formation and is therefore the most important selection criteria. The air velocity is finally controlled, in as much that temperature fluctuation has been brought down to a remarkable 3 degree Centigrade over a single garment. Developments are also underway to perfect microwave curing technology. As against normal convection curing, the temperature rise in microwave ovens is expected to be quicker, uniform throughout the fiber cross section, and to give minimum damage to the fiber.
There are many Resin suppliers available in the market & they sell their products in combination of their own recipe & even they are expert enough to suggest you right resin combinations for your denim garments to get unique look with low formaldehyde.
Using resin on garments is only one major danger is leaching of free formaldehyde if resin is not cured properly due to any parameters being ignored in a process ie. Temperature and time.
Hence for dealing with resin application skilled man power is pre requisite.Readers are most welcome to ask any question & add their experience on this page.
About Saurabh Rai : A Textile Chemist by  profession with 13+ years 'progressive experience in designing, creativity in wet & dry processing of denim garments in the Apparel Industry and general management with well known MNC companies across the globe. Delivered consistent contributions to productivity and revenue growth through expertise in product sourcing, product development and vendor development .He likes to keep a track of  forthcoming fashion market trends. Contact him at this email address.