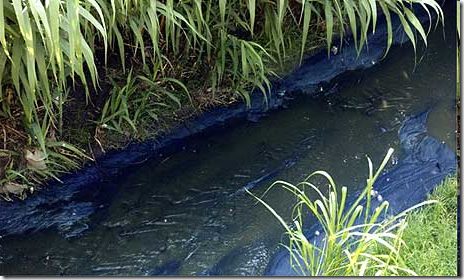 Readymade garment sector is booming world wide & specially in 3rd world countries, and garment processing has emerged as one of the important production routes towards meeting quick changing demands of the fashion market. In this article we look at processing of denim garments & its impact on environment.
Brands seeking to improve their environmental credentials can look beyond the use of organic cotton to a range of new products and technologies that lower the levels of chemicals, stones residue, rivets, buttons, hand tags, water and energy needed to manufacture denim fabric & garments.
The spread of denim culture, all over the world brought with it a trend of fast changing fashions. One after another, several washes were introduced such as stone wash, acid wash, moonwash, monkey wash, show wash, frosted wash, white wash, mud wash, distressed wash etc. Over the last 6-8 years, India has probably seen the most dramatic and exciting changes in the washing of denim garments.
Although the denim industry has long been known to be resource intensive, a full picture wasn't known publicly until Levi Strauss & Co. shared results of its life cycle assessment on what went into making one pair of its iconic Levi's 501 style. 
Examining the 2006 production year for jeans headed to the U.S. market, Levi's found that making one pair of 501s required almost 920 gallons of water, 400 mega joules of energy and expelled 32 kilograms of carbon dioxide. Levi's said this was equivalent to running a garden hose for 106 minutes, driving 78 miles and powering a computer for 556 hours. 
Faded, ripped scrunched and 'distressed' to the ultimate degree are very costly denim garments for well-known brands cost USD 100 plus for a pair! However, hot this distressed denim might appear on the runway there is an more depressing tale to tell apart from the overpricing, regarding the production of denim in general and the techniques and practices employed in the stonewashing and distressing process with various chemicals.
There are huge ecological and ethical concerns as this business is an enormous affair. To give an example , more than 520 million pairs of jeans are sold in USA alone each year. The majority of which will have been coloured with dyes, acid bathed, sandblasted and chemically doused to give the aged , worn in look we all so desire.
The life cycle of denim starts with the cotton boll, amid the vast cotton crops recorded as covering 2.4% of the world's farm land. If not organically grown the valuable crops will be drenched in toxic pesticides to protect them from insects and weeds. Organophosphates are used which are poisonous and ultimately pass into the soil and reek havoc with wildlife.
Cotton fibres are spun into yarn and the denim yarn is "sized" using starch to give it strength and "mercerized" in caustic soda. Starch is biodegradable but if released into the rivers the microbes that devour it also consume the oxygen. This in turn kills off the aquatic life in the water as does the toxic caustic soda.
Other shocking facts are that it takes 1,500 gallons of water to produce 1.5 lbs of cotton needed to make one pair of jeans.
To achieve the correct blue shade, the denim in doused in vats of synthetic indigo. Environmental regulations are not upheld in many developing countries. Apart from the initial dyeing the stone washing or distressing of the denim is achieved by repeated washing and rinsing and bleaching, chemical blasting with such toxic substances such silica, dye stripped or bleached with potassium permanganate. All toxic to wildlife if let into the waterways and to the workers who breathe it in.
Very recently we came to know similar situation of untreated water was going in to rivers & waste was spread every where on streets in Lesotho. Worldwide many water sources and land are affected by untreated water from Laundries & Denim plants.
Is Anything Can Be Or Being Done To Control The Damage
There are  many up and coming companies producing friendly denim using organic cotton and more eco friendly ways of distressing the fabric, such as using ozone to fade the denim It is the responsibility of the consumer to search these enlightened businesses out by checking for labels such as Fair Trade and Global Organic Standard certification and the Recycling logo.
Some designers have solved the problem in another way by recycling old denim, naturally aged and worn by time, and re-styled and modelled it into new and inventive fashion designs. Denim seems to be an ongoing favorites on the fashion scene and as such needs to clean up its act totally to keep in step with the environmental and ethical requirements that are so rightly being put into place as a global fashion and textile effort.
There are many eco friendly ways being introduced & keep coming. Reducing chemicals consumption and Stone usages , Enzymes being introduced in each process step.. desizing , Abrasion & now its being used bleaching enzymes also…. these are bio degradable products hence eco friendly. At fabric front Denim Mills started producing quicker wash down denim to have faster distress look with minimum efforts & usage of chemicals.
Many chemical companies making their products keeping in mind the Global Restricted substances of toxic chemicals to produce environment friendly products. All most all leading brands started critical testing's of their merchandise through third party testing for these banned chemicals.A large chemical company – Clariant – recently introduced a product – Advanced Denim – which it claims water usage by 60% during wash process.
Recently one of the leading innovation company Jeanologia has Launched water free bleaching process machine, which works on OZONE called G2 technology , that produces various shades of denim using air technology as opposed to water and chemicals. According to the article, Jeanologia, the owner of the G2, estimates that if every company were to adopt their machine, the amount of water saved could supply the entire country of Spain with clean drinking water for 8 months. This machines saves water & energy both and has no impact on environment.
Buildinggreen.com is using denim waste to create cotton insulation products
 
However, these steps are far few and make hardly any impact. It is only when the governments the world over realize the impact of denim that we will see real innovations towards creating products which will help in reduction of the same.
About the Author : 3E's Consultants, Group of experts, focused on Denim Fashion, Providing consultancy to all Denim Garments Finishers..Contact for further info : email here