Whiskering inconsistency is a regular problem in denim jeans production . It requires highly skilled workers to create the right kind of whiskers consistently.
However, even with the highest levels of consistency, the element of uncertainty remains and whiskers may not be uniform across the  entire production .
Modul SRL of Italy has devised moulds for jeans which it claims can provide a very high level of consistency by providing inbuilt whiskers on its moulds. This enables the worker to just scrape normally on the jeans and the whiskers appear uniformly without the effort on the part of the worker to create the same and the whole whiskering and hand sanding process is complete within 4 minutes.The company claims to be the only producer in the world of a technology to replicate the vintage look that they sell to contractors around the world and big denim producers .
How do these whisker moulds work ?
Take a look at this video first to understand how this mould system works
As you can see from the video above, the worker scrapes normally on the jeans put on the Modus Moulds and whiskering appears itself in a predetermined pattern. Thus the whiskering can be done by a relatively inexperienced worker also.
These moulds look quite interesting if they perform consistently. However, the cost of these moulds may be an issue as they are not cheap .
How Can A Jeans Factory Use These Moulds
A factory needs to buy at least 5 moulds to start using this system and since each mould costs around Euro 700, an investment of about 3,500 Euros is required to make a beginning.
All moulds are expandable to three sizes – small ,medium and large.
Each mould lasts 5000-7000 inflations – though it depends on the skill of the operator.
Each mould can produce only one whisker pattern. If the client needs to recreate any whisker pattern (from any jeans eg) , Modus can recreate the mould for the same and ship to the client within 1-2 weeks.
The company also provides protos moulds prized at Euro 370 which can be used for sampling purposes.
Here are some whiskers patterns created using these moulds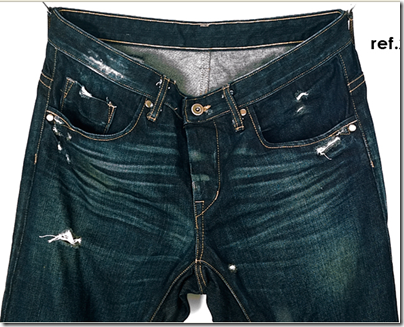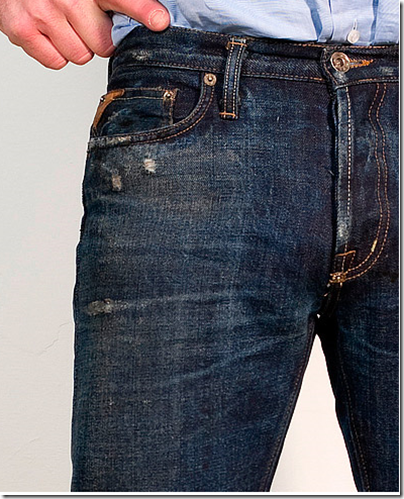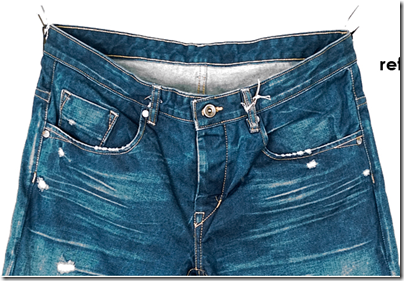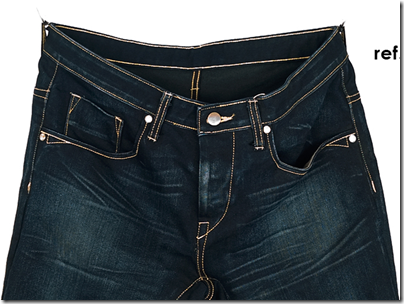 Note:Modus has also designed a denim brand Onvis using this concept. ONVIS is a project which tells true stories . They  are offering raw denim jeans – BLUEVIRGINS– and asking consumers to live them everyday by (ab)using them as much as possible. Once daily life has left it's traces on the denim (ususally within 6months – 1 year without washing !) Onvis encourages consumers to send used pair of BLUEVIRGINs back to be evaluated and to be chosen and replicated for one of our next 'TRUESTORIES' limited edition (up tp 5.000 pieces). The respective life storyteller will get paid a royalty of 1,00 Euro per piece on the collection's effectives sales (max. 5,000,- Euro) and will be portrayed on their website.