Ace Denim Artist- Ian Berry has recently open his Secret Garden Installation at the Children's Museum of the Arts in Manhattan.Over many days Ian and a team of helpers installed this incredible Secret Garden installation at the Chelsea based Museum. The museum that has served hundreds of thousands of Children and has the mission 'to introduce children and their families to the transformative power of the arts by providing opportunities to make art side-by-side with working artists.'Ian has has worked with schools to do projects, and teachers write to him when they do lessons on him. He enjoys getting mails from kids who have made work inspired by him.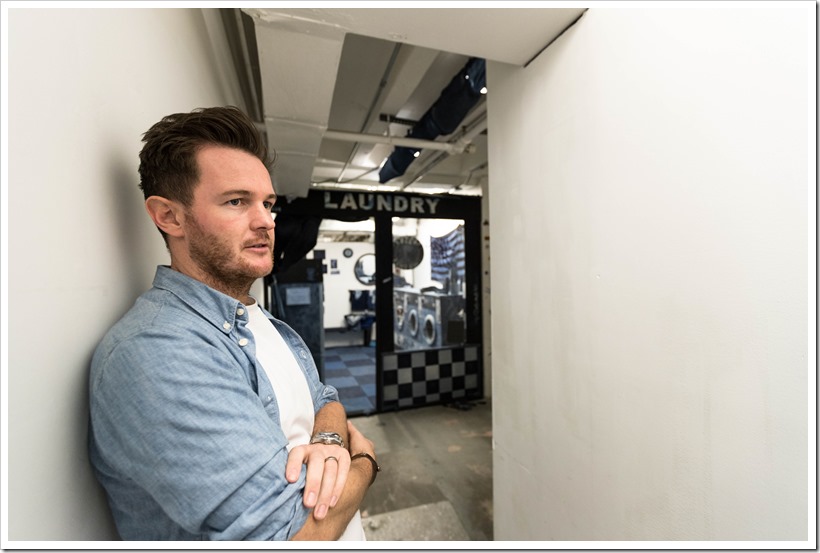 Ian says he wishes he could be young again to go to somewhere like the CMA. It is a truly amazing place for young minds, and their parents. There are teaching artists there with many different work rooms, for all ages up to 16. They can learn to work in many different ways, often inspired by the artwork on display – Ellan Harvey also shows alongside Ians work. We think it is important for children to interact with Arts, especially with school budgets tightening and the arts being one of the biggest to suffer.
'Crazy when you think both our countries excel in creative fields and really lead the world. Yet, we are constantly told at school that arts are a hobby with visions of the starving artist.' Ian Says.
The installation that you can walk through, on top of a denim path is filled with various flowers and plants, from roses to cacti, wisteria to chrysanthemum all made out of jeans. You'll find denim tools and also a hare, peering through, unafraid of the children about to run through.But the most impressive part is the trellis coming down from the ceiling. Hundreds of vines and leaves dangling, as if taking over the museum. Part looking like a magical urban secret garden, part looking like the place has been abandoned and left for the nature to take over.  The flowers hanging and the butterflies lead to an almost Alice in Wonderland fantasy world that the kids and parents alike have been amazed by.
The installation for the Bridge Project was inspired by thinking of childhood. Immediately Ian thought of playing outside at his Yorkshire hometown. He feels now children play less outside and interact and look less at the nature around. Kids are obsessed with tech with ipads and instant gratification and the games played are not with balls and dirty knees but with thumbs the only strength needed with video consoles.
'Sadly too I also feel that with the stresses of life parents even spend less time with their kids, even if they are with them, they may be distracted by their phones and the constant fear of missing something.'
'I only wonder what this may do to tiny minds seeing people always glued to their phones and screens'
He had noticed in the past that when recreating familiar scenes people took for granted, out of a material so common, people saw it differently and revalued it. He would love for the parent and child to walk through together so that when they do go through parks and gardens they will look at them more closely.
'I also thought that while in many other way New York would be one of the most inspiring cities for a child to live in, many kids wouldn't have gardens. Yes, there are places to go and famous parks with amazing open space and the High Line too, but perhaps it may inspire parents to find a little secret garden near to them'
In a interesting opening to the garden, Ian shows a cotton plant and explains that this is where the jeans we wear first comes from. Not bad going from plants to pants, to plants again.Ian will return in April 2018 to help to take some classes based on his work.
Tonello, Cone denim, NYC factory and Christine Rucci had supported Ian berry in the making of the Secret Garden along with dozens of other assistants.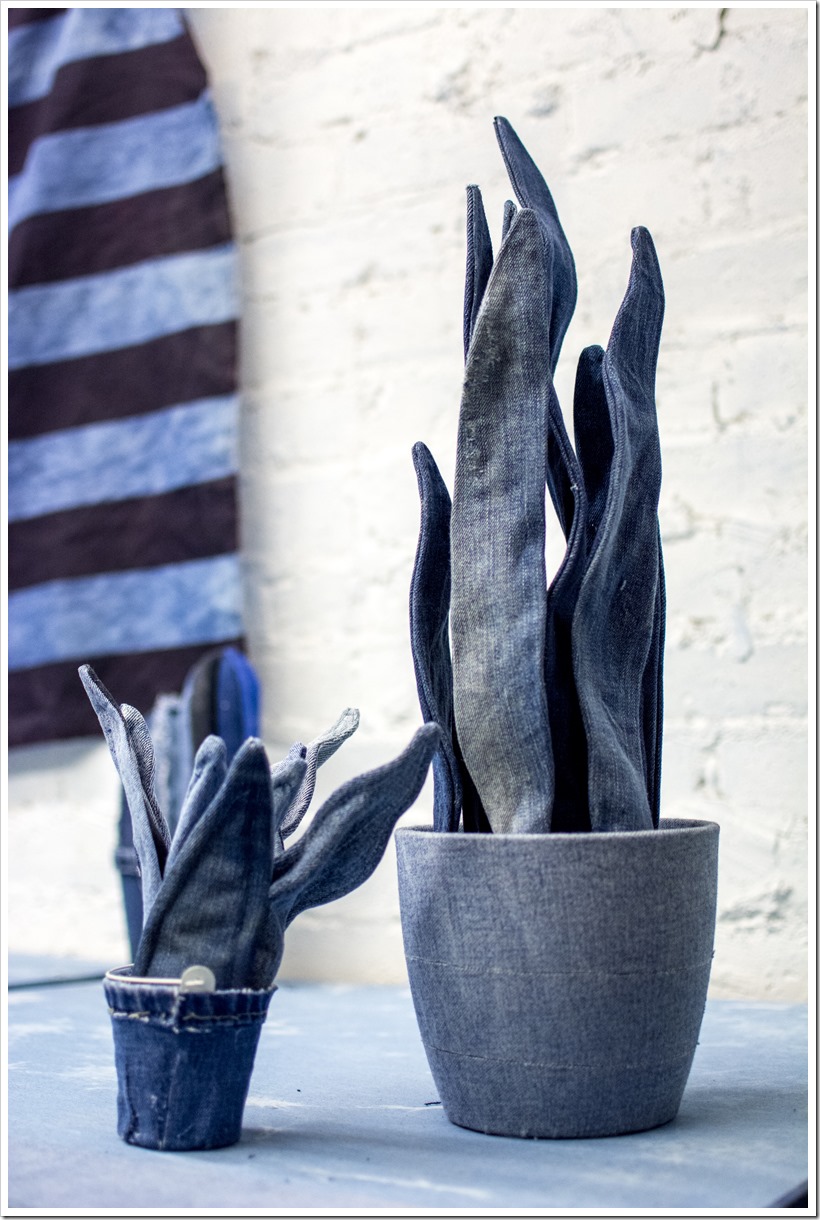 The installation is up until April 2018 at Children's Museum of the Arts, 103 Charlton St. NYC