Candiani Denim , Italy have always been pioneers in the industry bringing out various innovative products and solutions over the years. Recently they have launched Coreva stretch technology which seems to address a very key concern of denim industry – circularity of stretch denim.
At the 2nd edition of Denimsandjeans Virtual Show, Sandeep Agarwal spoke to Alberto Canidani to understand how this technology is going to help in improving biodegradability and other sustainability factors. We share his views on various points discussed during the talk .
Background Of COREVA
It all started back in 2015 when I was just looking for a bio-based solution to elasticize our fabrics and was researching latex but then I landed on natural rubber and obviously, I had to study a little bit about it because it is a whole different animal compared to the synthetic elastomers we normally work with and of course I had to know more about vulcanization and what type of process.
It is a long story and very technical as well as very interesting. Though we were looking for a solution to make our stretch yarns bio-based and biodegradable and that was the way to go and we found a couple of partners with whom we shared the research in Italy and Southeast Asia and we came up with this rubber – a natural rubber yarn which fits our cotton and our spinning technology, so we core spun with it and the great thing about it as I said is that this natural rubber despite all the other synthetic elastomers, it doesn't interfere with the capability of our fabrics to biodegrade .
Technical parameters in terms of stretchability recovery and everything is equal to or better than the spandex?
I would say it's comparable, it depends how elastic you want to go with it. At the beginning for instance it was very very complicated to keep it comfortable because this natural rubber has a lot a lot of traction and very good recovery actually but the problem was to keep it at at low elasticities.
We found a way to do that too and I would say in terms of physicals and performance it could be compared to pretty good elastomers out there, consider also that in terms of durability and strength it is very very solid product.
It's kind of funny when people ask me -hold on it's going to biodegrade so you're going to sweat and and your bacterias are going to make the fabric melt and it's going to fall apart . No, it's core spun which is also very good because of the hypoallergenic aspect of it so it's fully covered by the cotton and the elastomer itself it's a pretty thick natural rubber yarn and that thickness guarantees very very strong recovery performance and strength. So all physicals look very good and part of the patent is the finishing process as well because it's not easy to stabilize those fabrics because the elasticity ratio was really high and we had to come up with a pretty interesting solution to make the finishing possible and to stabilize those fabrics. The fabrics with the COREVA technology and the fine-tuning has been finalized.
Response of regress, acid ,and stone washes on the fabrics made from this yarn
I would say fabrics made with COREVA are very flexible when it comes to laundry processing. We recommend not to use bleach, obviously, but that is something I would recommend anyway, but there is no particular technology or ingredient that COREVA can't take.
We have two design centers, two tiny laundries- one here in Milan and one here in LA and those facilities were very helpful for us to study and analyze every single thing which could actually be done on COREVA and we didn't really find any type of limitation.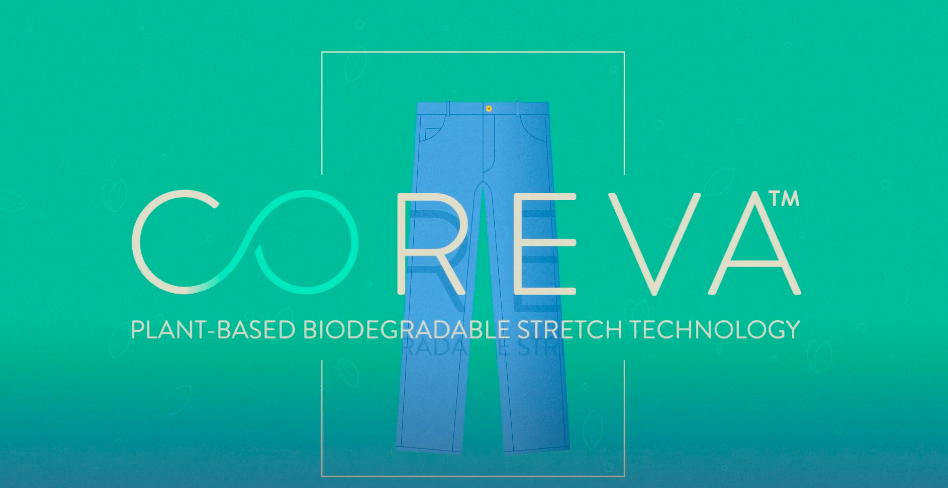 Compared to the normal regular spandex, How much expensive is this going to be
As far as the linear meter is concerned, I would say we are about 40 percent more expensive than the regular stretch denim and I would say the average price for Candiani at the moment is Euro 5.50 per meter and here we're talking Euro 7.50.
How helpful is this technology toward post-consumer recycling of the garments
I'm glad you're asking this question because it's something we recently found out. It is actually very easy to remove the natural rubber yarn from the actual cotton yarns so apparently it makes it easy so and also the PCR you obtain after the dismantling of the garments and the shredding of the fibers , it's easy to get rid of COREVA..
Scalability of this technology
Today we could probably produce roughly one million meters with COREVA and I believe we can go up to 2.5 million meters in one year and eventually five in two years.
It is true that some people have already inquired about licensing for a different type of materials outside of denim so I'll be exploring maybe those opportunities but not for the next two or three years there's uh there's no room for us to go in that direction
We're actually sharing very interesting research with some of the elastomer suppliers we have a great collaboration with Roica who's our strongest partner when it comes to elastomers and if you look what they've done with the v550 for instance which is a great elastomer .
It is truly a better elastomer if you look at the sustainable features that come with it against all the other elastomers and I believe that is still more competitive and scalable than COREVA by itself so I don't want to compete with those guys, I don't want to compete with my partners eventually.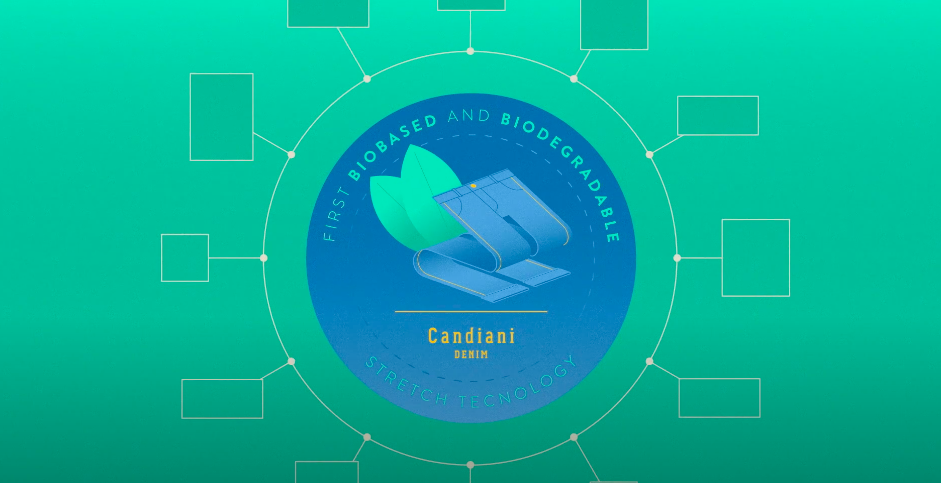 You can check out the