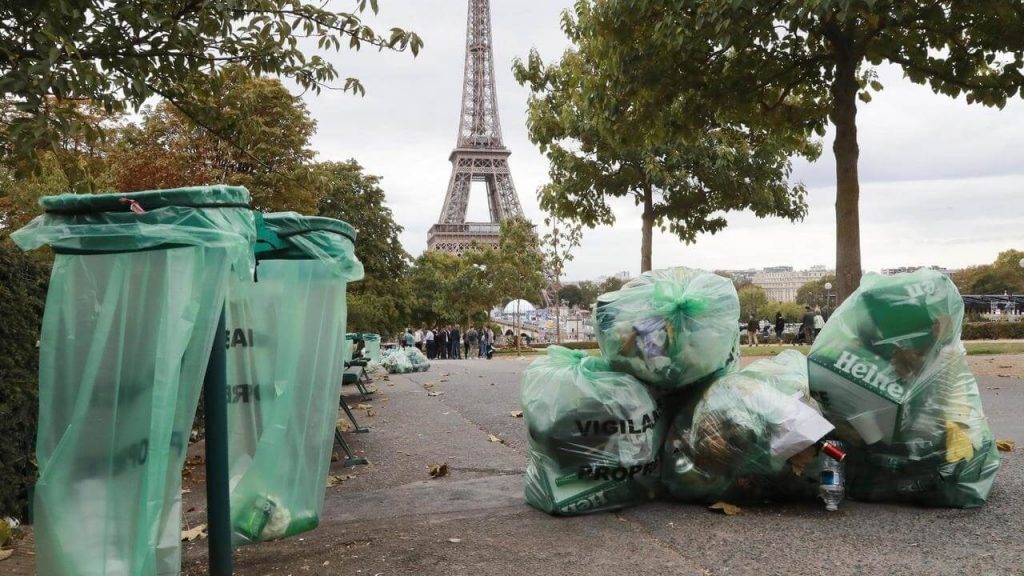 Every year, approximately 300 million metric tonnes of plastic garbage are generated throughout the world. Each year, India produces roughly 9.46 million metric tonnes of plastic garbage. From 1950 to the present, researchers estimate that 8.3 billion tonnes of plastic have been produced. 60 percent of the plastic has ended up in landfills or the global ecosystems as plastic garbage. Despite different attempts, just 9% of plastic garbage has been recycled so far, and only 12% has been burnt. The remaining 79% has been collected in our surroundings.
In 2016, France produced a significant quantity of the trash, averaging 4 to 6 tonnes per person. Large amounts of post-consumer trash are hardly recycled back into circulation, escape through the waste management system's seams, and end up creating environmental harm and posing a threat to biodiversity. France created around 4.5 million tonnes of plastic garbage in 2016, with 80,000 tonnes harming the environment and 10,000 tonnes entering the Mediterranean Sea. As a result, France was responsible for the most environmental degradation in the Mediterranean area that year.
Furthermore, large amounts of post-consumer waste are mishandled, and goods and products are thrown away before even being utilized once. Unsold goods worth EUR 630 million are discarded in France every year. When perfectly excellent things are thrown away unnecessarily, the energy and materials utilized to make them are also squandered. Unsold items are destroyed, resulting in 5 to 20 times higher GHG (greenhouse gas) emissions than if they were reused.
Plastic waste has now become a major issue for governments all over the world. To address this issue, the French government has taken a bold step by passing Law no. 2020-105, often known as the "Anti-Waste Law," which sets a target of recycling 100% of plastics by 2025.
THE ANTI – WASTE LAW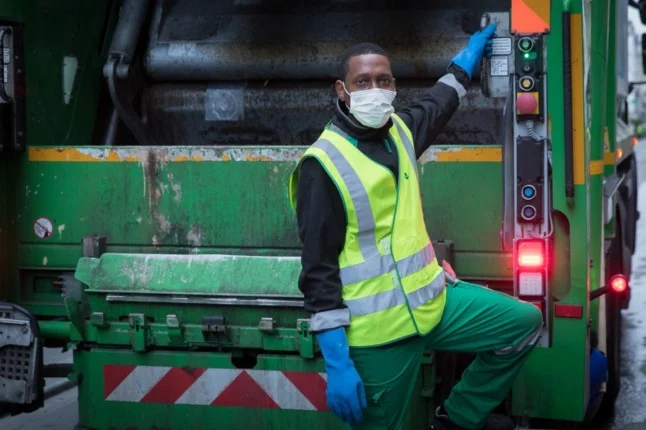 Since 2015, the European Commission has been focusing on an implementation plan to help Europe transition to a circular economy. The French government approved "The Anti-waste Law" on February 10, 2020, to combat waste and encourage a circular economy. The law intends to minimize waste and pollution at the design stage and shift from a linear to a circular economic model of production, distribution, and consumption. It uplifts businesses in a variety of sectors, as well as municipalities and citizens, to reduce waste and enact more circular practices.
Full oversight in environmental and health attributes of goods, surveillance on the recycling program, restriction on the use of plastic, assistance to fight pollution and waste of both food and non-food commodities, rigid punishment for environmental violations, provision to support companies in their eco-friendly initiatives, and so on are among the fifty measures included in the law. To sum up, the law aims to-
To scrap out single-use plastic packaging by 2040
Eradicating waste by revitalizing reuse and aiding charitable organizations
Handling planned obsolescence
Endorsing a better resource management system from design stage to material recovery
Present improves, stronger and more seamless information to the consumers
How the government of France aims to achieve this anti-waste law? By 2025, the French government plans to recycle 100 percent of plastic. By 2030, they plan to reduce home garbage and waste from business activities by 15% and 5%, respectively. To accomplish this, the government intends to establish a five-year strategy focusing on plastic reduction, reuse, and recycling. It will be phased in over four years, from 2020 to 2025, 2025 to 2030, 2030 to 2035, and 2035 to 2040.
PRESENT DATE SCENARIO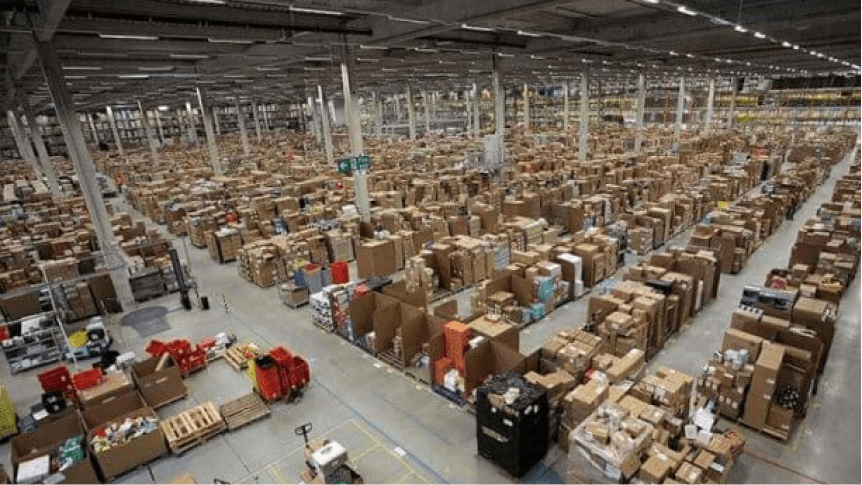 When France prohibited the disposal of unsold food goods in 2016, it made international news. This restriction will be expanded to other unsold commodities, such as electronics and hygiene products, beginning this year, 2022. From January 1st, it is unlawful in France to burn a variety of unsold items, as part of the government's goal of establishing a "circular economy" and minimizing waste.
From this year, 2022 onwards, it is illegal in France to destroy the following unsold goods- electronic products, textiles, clothes and shoes, furniture, ink cartridges, hygiene products, food preservation and cooking equipment, leisure products, books, and school equipment.
Affect Of Anti- Waste Law on Fashion Industry
What is the actual amount of trash produced by the fashion industry? Every year, the average consumer discards 70 pounds (31.75 kilograms) of apparel. Every year, we generate 13 million tonnes of textile waste, 95% of which might be repurposed or recycled. For the past five years, post-consumer trash has been at the forefront of the circular economy debate in the fashion sector. "The 2020 Preferred Fiber and Materials Market Report reveals that the global fiber production has doubled in the last 20 years, reaching an all-time high of 111 million metric tons in 2019 and pre-COVID-19 results indicated potential growth to 146 million metric tons by 2030."
As per French Lawmakers, the fashion sector is a viable target of the new laws as apparel merchants, in particular, will have to refresh their items more regularly (than those of other industries) as they often have unsold overstock. The industry, as a result of its long-standing procedure of destroying unsold merchandise to avoid selling it at a reduced rate and/or paying to store it, is one of the major causes in terms of more than €650 million (nearly $710 million) worth of new consumer goods destroyed or disposed of annually in France, and $900 million worth is unsold items that end up in landfills.
How exactly is France recycling the wasted clothes? More demand for recycling choices arose as a result of increased interest in the environment and a desire to live a safe life. There is no denying that over 60% of the garments wind up in the garbage. So, what happens after that? Garments that are dumped in the trash are collected by ECO TLC organizations or businesses. The collected clothing is then processed by hand and resold to second–hand retailers or delivered to textile recycling organizations, which is the labor portion.
After that, all of the textiles that can no longer be worn are transported to be recycled, where they are chopped, shredded, frayed, or crushed, and then turned into rags, insulating products, new garments, or secondary raw material. . Few firms in France, such as Hopaal, Maison Izard, and others, are already providing precedents for other large brands, demonstrating what is possible.
The Policy Measures
The law includes plenty of measures, to help shape the adaptation to a circular economy. The demolition of unsold non-food items is prohibited in France for the first time. Instead of dumping or incinerating unwanted items, businesses will be required to repurpose, donate, or recycle them.
It is also the first country to require that electronic and electric items, including cellphones, computers, washing machines, and televisions, have a mandated modifiability index. This strategy attempts to enhance the proportion of devices that are fixed by requiring manufacturers to consider modifiability throughout the design stage and educating customers about repair alternatives when purchasing a gadget.
By establishing new employment and promoting the solidarity economy, the law also hopes to inspire societal reform. France is also supporting circular solutions to help those living in difficult situations by setting aside funding to encourage the development of 70,000 employment in reuse networks and encouraging the donating of unsold items to charitable organizations.