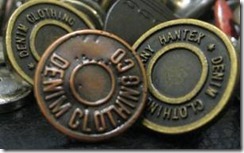 On a recent visit to Dubai, it was interesting to see that a jeans manufacturing unit has been recently set up. It felt quite strange to see a new garment unit coming up in the heart of Desert. This was the Desert Studio set up by the Denim Clothing Company of Pakistan. We decided to check out the company and know more about the company and to explore the rationale behind setting up such a unit and had a chat with the Director of Machiyara Group of Companies, Mr Munaf.
Hi Mr Munaf! Welcome to Denimsandjeans. Pls tell us something about Hantex & Denim Clothing Company (DCC)..
It is a fine example of limitless energy and efforts which put together to establish highly competent fully vertical denim manufacturing setup in a short span of time (Just 6-7 years). One of the great challenges was to penetrate a matured industry and we did it by communicating market norm and needs efficiently from the scratch. Intelligent Business Approach, top class R&D facility, latest technology, fashion philosophy, finest quality and highly competent people.
In half decade, we successfully achieved 1.5 million garments / month with well-known market clients.
Do you think DCC is different from other companies in this region?
Yes, definitely .We are the only denim company in this region to have own cotton fields n fully vertical with fair trade & organic cotton including a modern and sustainable fabric mill & garment sets up with state of the art fully equipped laundries.
We also have in house carton, poly bag and thread factories to support our garment division. We believe that no other company can offer this combination of services.

Creating a denim factory at Dubai is quite a unique thing when you consider that most of the factories that existed here have shifted due to high costs and environmental issues. What was the thought process behind this creation?
Well, I was expecting this question from you. Operating denim manufacturing facility in Dubai is completely different dynamics. Globalization, brought business norms entirely on a different page. Clients have been treated more as business partners. This state of the art facility is a smart model of customer centric approach.
Considering rapid innovations in fashion world, we feel that it's a genuine need of our partners to get them involved more with us in developing their products then and there.
Dubai is the most preferred place as it has become an important centre of business world. At Desert Studio, we are conducting highly interactive sessions with our clients where they develop their product line, experience each stage of product with highly transparent system and shorten their lengthy processes of making collections. Desert Studio is an exclusive facility for very high end products and it enables its partners to free from other limitations such as (MOQ, material management from different sources, high fashion finishes, efficient team to understand fashion philosophy).

Do you think it would be easy to go green on the products you make here?
  (we show some images of the ozone and laser treatments)
We found Dubai and green product is a perfect combination. We are very conscious in terms of water usage and less harmful chemicals. We are offering water less washes, conscious washes, sustainable products etc. Further, you will hear a lot more in this direction from us soon.
What are the facilities available in this factory? Is it a fully equipped one?
Desert Studio is fully equipped with all latest technologies and facilities to make top of the line products.
(Automated cutting, stitching, laundry and finishing).
Fully equipped design room / show room for creative heads to design their collections.
Laser Technologies
Ozone
Automated Spray / Ovens
Margareta
And fully skilled sample team in production line to secure quality and efficiency.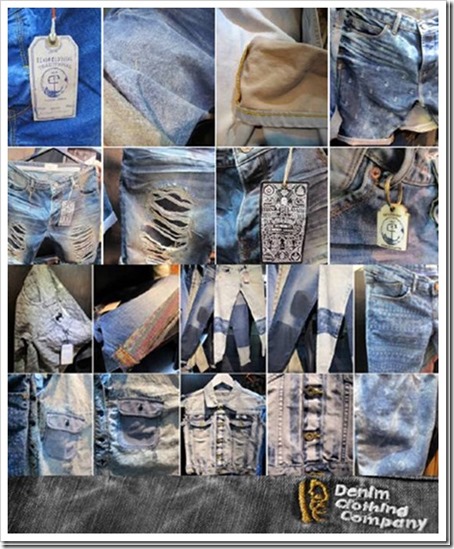 What kind of washes on jeans can you do here ?
Desert Studio is specially designed for doing high fashion washes which you can easily differ from mass market. Besides adapting latest technologies we always remain focus on precision and details which is one of our biggest strength. We are capable of serving variety of washes to denim world , like low impact denims, conscious washes, green washes, garment coatings, vintage washes with lasers, ozone washes etc.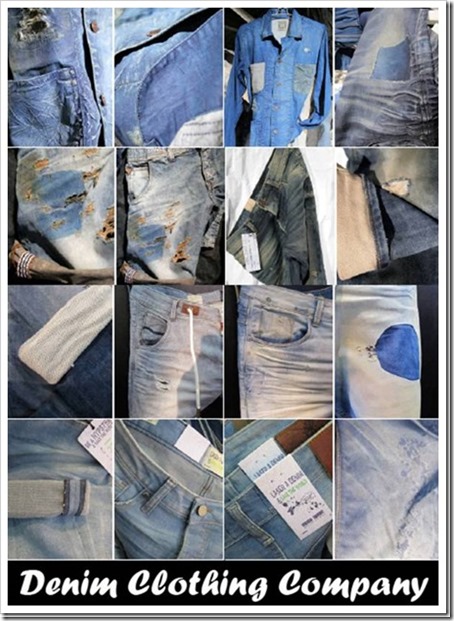 6. Pakistan has been awarded the GSP for EU.. It must be great news for all exporters in Pakistan. How does it affect your business?
In Pakistan we are taking max advantage but in Dubai, the customer gets the premium product, so they are not really into duty advantage when it comes to Dubai.
Contact Denim Clothing for more info on Desert Studio here