In our previous articles – Part I, Part II, Part III, and Part IV we have featured our 20 exhibitors with their sustainable efforts and products. In this article, we are going to feature 7 more exhibitors of Sustainable Interplay – A Virtual Show scheduled on Nov 23. All the following descriptions are in the company's own words.
Naveena Denim Limited | Fabric | Pakistan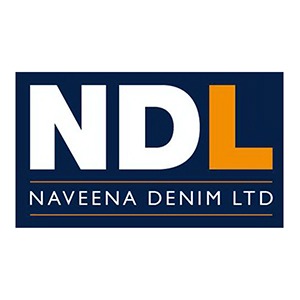 Sustainable Products
Natural Adaptive Fabrics. Denim Ox Collection by Advance Denim Archroma – Less Water Dyeing Thirst Free Denim by G2 Jeanologia Less Water Finishing.
PCW denim with PET Bottles (Repreve) and Recycled Cotton . Sustainable Denim collection with different eco blends like Refibra / Ecovero / Tencel / Modal / Viscose.
Sustainable Processes
ETP for wastewater treatment.
Caustic Recovery Plant for reuse of caustic.
Zero Liquid Discharge (RO for Facility Employees & Community). Engagement with WWF & Gold membership.
Training on OSH under International Labor & Environmental Standards (ILES) Water Saving-Alliance for Water Stewardship (AWS) 50% reduction in water consumption till December 2022 Energy monitoring system for entire production – (SCADA) Renewable energy (in progress).
Human Sustainability Efforts
Comfortable Work Environment.
Focus on Work-Life Balance.
Urge Sick Employees during Covid-19 to Stay Home & Stay Healthy.
Provide financial Support from employee welfare programs.
Make Recognition and Praise Part of our NDL Culture.
Certifications
HIGG FEM (Facility Environmental Module)
HIGG FSLM (Facility Social & Labor Module)
ZDHC Gateway Clean Chain By ADEC innovations
BCI (Better Cotton Initiatives)
OCS (Organic Content Standard)
GOTS (Global organic textile standard)
RCS (Recycled claim standard)
GRS (Global recycle standard)
OEKO-Tex REACH
ISO EMS -14001 ISO OHSAS -18001 ISO QMS -9001
Collection Link
Contemporary Development
Nandan Denim | Fabric | India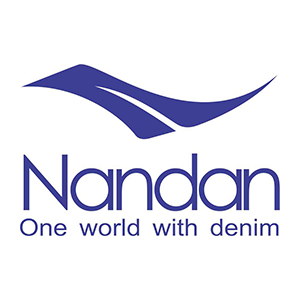 Sustainable Products
Zero cotton
Zero water dyeing
Re-cycle fibre
Sustainable fibre
Sustainable Processes – Re-design of process to save water
Re-cycle of water
Re-cycle of chemicals
Water saving process.
Sustainable chemicals
Certifications
GRS
DETOX
GOTS
Oeko-tex
Blue Alchemy SRLs|Consultant | Italy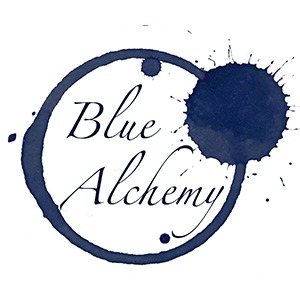 Sustainable Products
Up-Cycling Denim
All-in-one Processes thanks to a specific enzyme, saving 4 times less water than conventional
Sustainable Practice
Laser Ozone, Working in a Laundry with recycled water waste, treating garments with low water consumption by machineries powered with renewable solar energy.
Sustainable Certification
ZDHC Chemical Management
Collection Link
https://www.dropbox.com/sh/dbv8itkdwm4xo31/AACDjKOyEuq4DPuZLwDW3T42a?dl=0
Fashion Accessories India Pvt Ltd | Accessories | India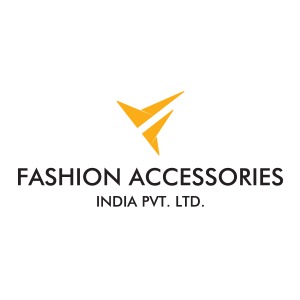 Sustainable Products
We use recycled materials of brass, copper & alloy to make metal trims. Our USP is that we do not use electroplating processes to colour the metal; instead we use natural powders. This leads to 60-80% reduced consumption of water, electricity & chemicals.
Sustainable Practices
Vegetarian Faux Leather Patches – Since the inception of our company, we have never used genuine leather. Our USP is our PVC free faux leather that has the same look and feels like genuine leather.
FSC certified recycled jacron patches – that can be complete recycling of brass, copper, and alloy metal scraps generated in our factory & increased use of recycled material.
No electroplating of metal trims which has 60-80% reduction in the use of water, electricity, and chemicals
Effluent Disposal
Human Sustainability
Menstrual hygiene workshops, seminars with local doctors for precautions to be taken against COVID-19 + additional insurance to cover COVID, virtual up-skilling workshops during the lockdown
Sustainable Certification
OEKOTEX Standard 100
Collection Link
Link – www.fashionaccessories.co.in
BCT DENIM DIVISION | Fabric | Uzbekistan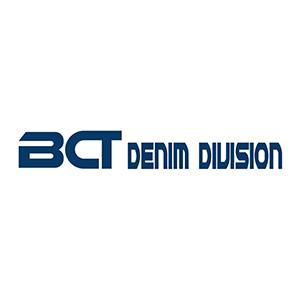 Sustainable Products
EARTH BALANCE with laser friendly denim and full laser processed jeans
SMART BEAUTY with umorfil bionic fiber mixed that is sustainable&functional material for skincare and UV protector.
Sustainable Practices
Indigo fera farming and our own natural indigo dyestuff production are based on our eco-friendly denim products.
Pre-consumer recycling
Re-design for the circular economy
0 water and chemical consumption with full laser finish on laundry
We have ETI for ethical code to keep sustainable improvement.
Interloop Limited | Garments | Pakistan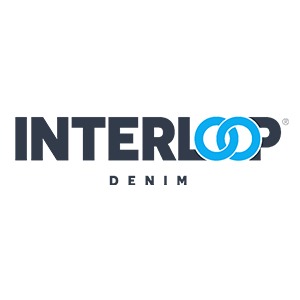 Sustainable Products
Dusty Charcoal
Vintage Embrace
Summer Rush
Bristly Stubble
Ripped Chestnut
Wild Forest
Trust Vesty
Sustainable Practices
From sourcing responsibly to reducing our carbon footprint and taking care of our communities. We are proud that our practices are in alignment with the United Nations Sustainable Development Goals.
We are investing heavily and implementing:

Green Processes
Eco Materials
Water Conservation
Reneweable Energy
Human Sustainability
At Interloop, our people are truly our greatest asset and at the heart of everything we do. Our unwavering commitment to the triple bottom-line approach of People, Planet, and Prosperity.
Sustainable Certifications
Oeko-Tex
WRAP
GOTS
OCS
GRS
BCI
Soorty Enterprises | Fabric+Garments | Pakistan
Sustainable Products
Soorty's C2C denim & garments verticle line was launched with an artisan techno approach. The digital garment was fully created in 3D with no fabrics being touched. Using digital craftsmanship along with uniquely crafted engineering techniques, the collection is not wasting any material and using solely data. Welcome to the future of fashion.
The most durable and oldest natural fibres used in textiles, HEMP made a strong comeback. Feel fresh, confident, and comfortable in your jeans.
Our use of ORGANIC COTTON increased by 130% from 2018 to 2019 and we are both Global Organic Textile Standard (GOTS) and Organic Content Standard (OCS) certified.
Sustainable Practices
Zero waste water dyeing and finishing generate up to 90% of water savings compared to old dyeing. This is a life-changing success, yet, we will continue to expand the borders.

SmartBlue is the newest pillar of our Smart Laundry set up which reduces the use of water & chemicals drastically and implements zero discharge of hazardous chemicals, enabling sustainable garment production at scale. This future-proof innovation the result of the collective hard work of the Soorty X Garmon team.
Human Sustainability
Awareness of breast cancer among our female workers, we are happy to announce our commitment to a new level of responsibility and the Alliance for Water Stewardship (AWS). Planting with the Groasis.
Sustainability Certifications
Cradle to Cradle, GOTS, BCI, Global Recycled Standard, OEKO TEX
Collection Link
https://www.future-possibilities.com/
---
Do not miss to register for the SUSTAINABLE INTERPLAY event at virtual.denimsandjeans.com/virtual and PRE SCHEDULE your FACE2FACE meetings with the exhibitors.
Please also check out the sponsors of our show below :