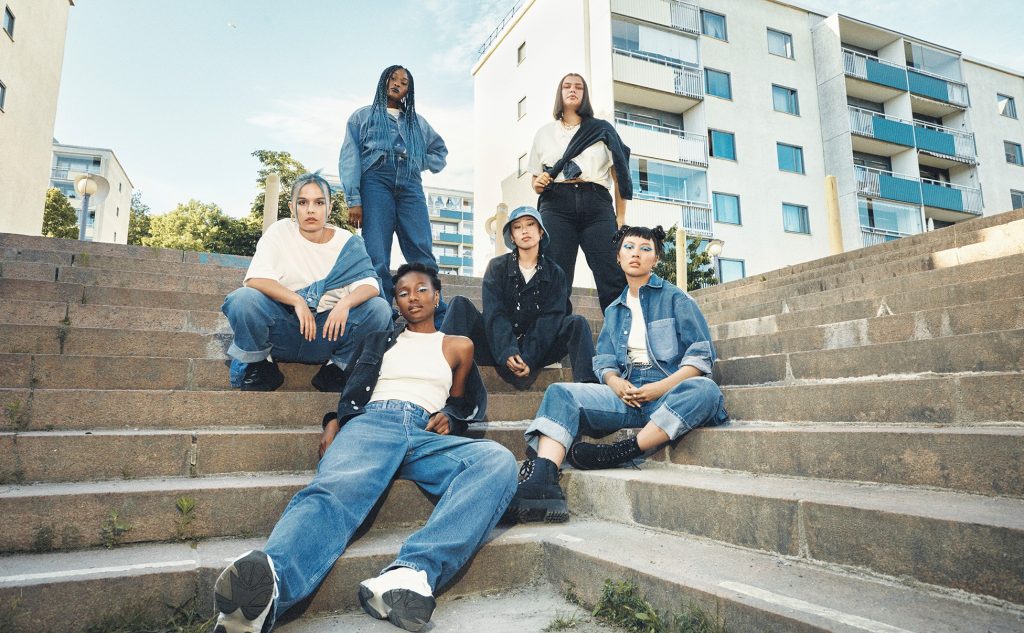 H&M Group had a lot going on this week with its CEO and sustainability ambassador attending the Fashion Future Conference, its Monki Brand becoming a part of Zalora, and the launch of the world's largest recycled denim collection ever, altogether.
Monki, the company's youth-oriented brand, is expanding its online presence throughout Southeast Asia. The brand currently has six storefronts in Malaysia and two in the Philippines, and the move onto a platform that is a major participant in online fashion retail in the area demonstrates that the company regards the market as vital. The launch also marks the brand's first move to Singapore.
"We have a strong following in south-east Asia, which makes us excited about expanding our online offer in this area together with Zalora. We can't wait to welcome our new customers into the Monki world." Says Jennie Dahlin Hansson, Managing Director, Monki
Monki's ranges on Zalora will showcase on-trend ensembles with conscious materials, inspired by Asian street style and Scandi fashion. New jeans styles in vibrant prints, all made from organic cotton, will be included.
Monki will be available on Zalora in the Philippines up in late September, with Malaysia and Singapore following later this autumn.
H&M'S FALL RECYCLED DENIM COLLECTION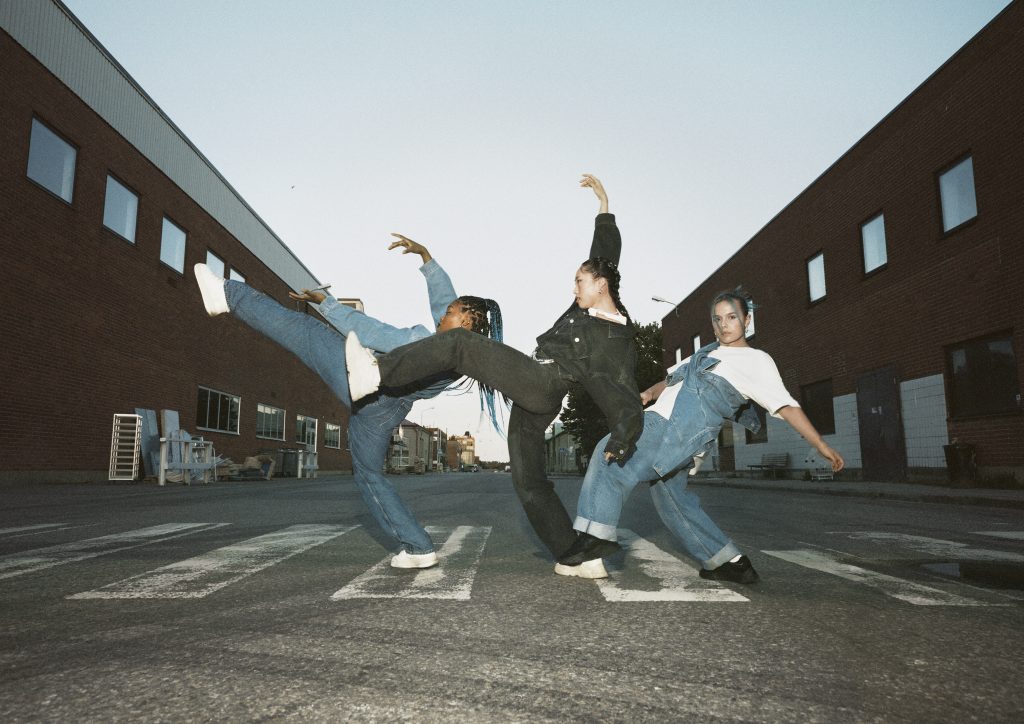 The brand also announced its recycled denim collection for the fall season (which was worn by sustainability ambassador Maisie Williams for her virtual participation in a fashion future event). Baggy jeans, loose straight leg jeans, trucker jackets, oversized overshirts, bucket hats, and shoppers make up H&M's "Most Recycled Collection Ever."
Each apparel gets inspired by the laidback aesthetic seen in the 1990s. It's crafted mainly from recycled metal zippers and trims and 100 % recycled fabrics, threads, labels, and pockets. Its washing technique has a minimal impact on the environment and is free of harmful chemicals.
The H&M Recycled Denim collection launches on 9 September 2021 with selected pieces in stores and the whole range online.
INCORPORATING SUSTAINABILITY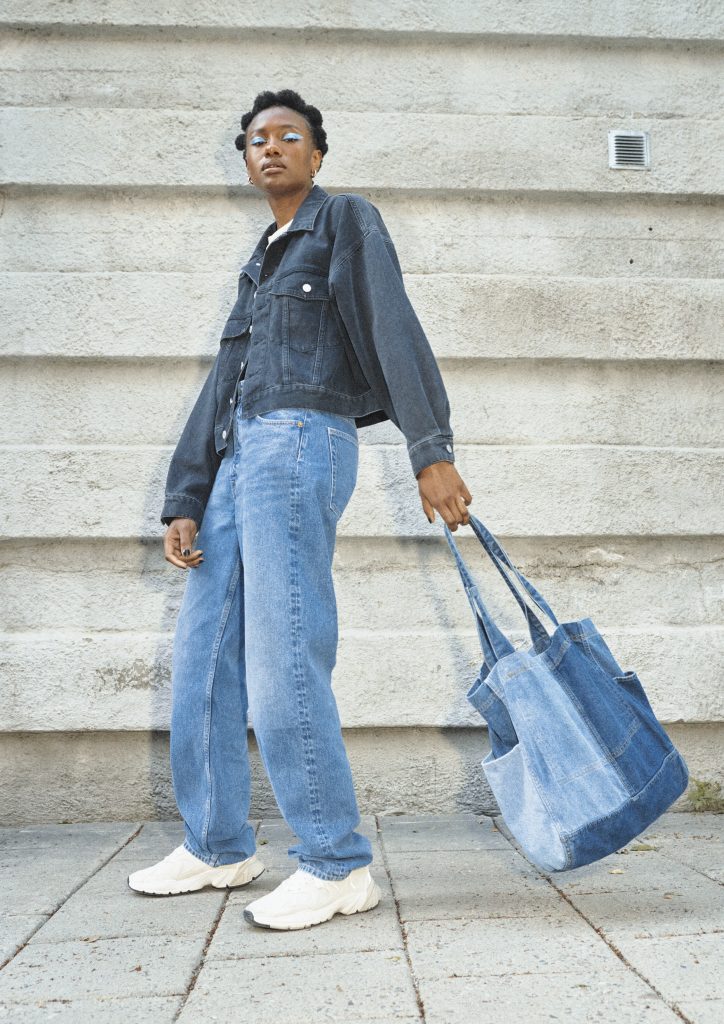 One of H&M's greatest goals is to move to a circular production system, which entails reusing both production waste and collected clothes.
Patchwork details and 90s denim washes ranging from vintage light blue, normcore mid-blues, dark vintage blues, vintage blacks, and cool grey, are featured in the new collection. It aims to highlight the possibilities of recycled materials and provide denim fans around the world with even more sustainable options. Each clothing is created entirely of recycled materials, including pre-consumer recycled cotton from industrial waste cuttings and post-consumer recycled cotton from collected garments, some with recycled polyester, and accessories made entirely of fabrics cut and re-used from production rejections.
FASHION'S NEW NORMAL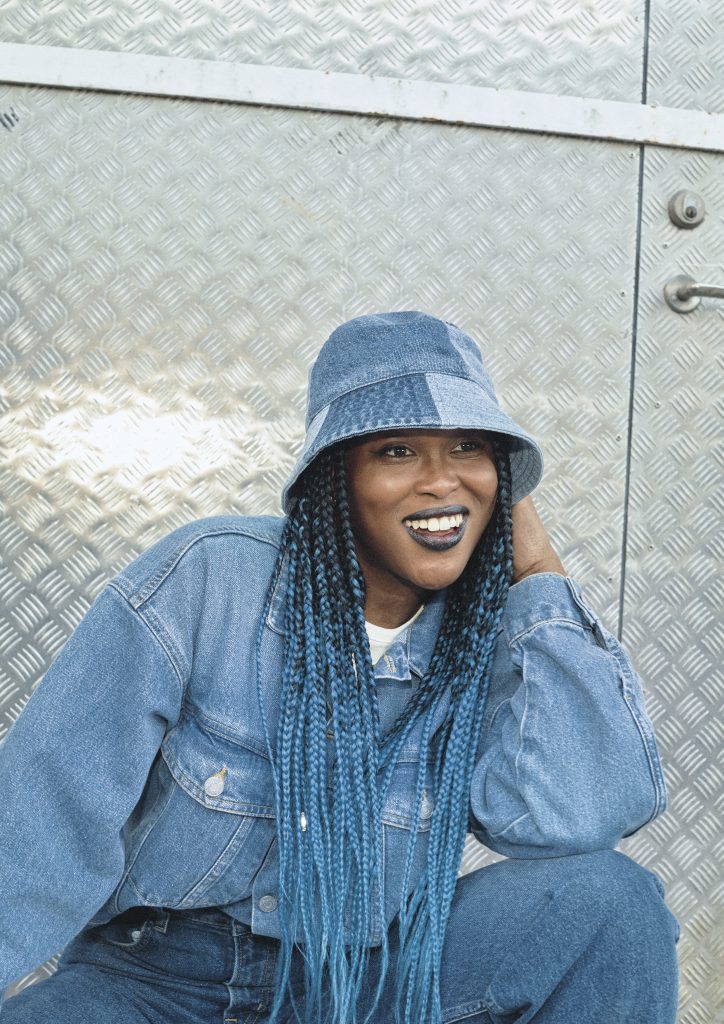 During the Fashion Future Conference 2021, H&M CEO Helena Helmersson and sustainability ambassador Maisie Williams met virtually to discuss the future of fashion, specifically the post-pandemic road for the business. The talk focused on the fashion industry's post-pandemic path forward, a future that will require imagination, creativity, technological innovation, and new business models to connect customers in innovative ways.
Helmersson and Williams provided a glimpse into the future of sustainable fashion. They left on a positive and empowering note, focusing on practical solutions and reminding us that while there are physical limitations to what the planet can support, fashion can find a way to work within them.
The duo also stated that sustainability is an ongoing challenge that requires influencers, companies, and governments to unite around a singular purpose. "Creating a truly sustainable business isn't a one-off job. But, when we — influencers, companies, governments — come together around a common goal, we can do almost anything." Said Helmersson.
They also feel that "creativity and technology are key." H&M's new technology has provided the brand, whole different methods to interact with customers. A personal avatar that helps clients try on items in virtual fitting rooms is one excellent example that H&M Group developed in its internal innovation lab. Virtual fits could help enhance accessibility and reduce product returns, to bring another dimension to the shopping experience. Helmersson cited the company's 3D body scanner and the Loop machine in Stockholm as examples of its innovation. Customers could transform unwanted garments into new fashion favorites, enabling them to see the textile-to-textile recycling process, which is generally kept behind the scenes.
Earlier, the brand also launched its sustainability-linked bond which aims at sustainability-driven initiatives. The bond is linked to H&M Group meeting several sustainability targets, such as by 2025 reducing emissions from its operations by 20 percent. The brand is also committed to reducing absolute Scope 3 emissions from garment manufacturing, fabric production, upstream transport, and raw materials by 10 percent.
Helmersson stated that the notion of sustainability is evolving. According to her expanding definitions of sustainability beyond materials, to include the people and relationships that go into creating the fashion we wear is an important part of the agenda that needs to be followed for fashion's new normal.
H&M believes that by going backward and reusing leftover fabrics, we can move forwards and create denim that's kinder to the planet. It quotes, "Remember, waste isn't waste until you actually waste it." The brand grails to achieve sustainable growth that makes a positive difference to people and the planet.