Building off an industry-wide push for sustainability, the Italian fashion brand Miu Miu has now teamed up with Levi's to showcase the collection of reworked and upcycled denim. Each of the pieces in Levi's partnership is upcycled from Levi's '80s and '90s archives and then retouched with dead stock from the Miu Miu atelier.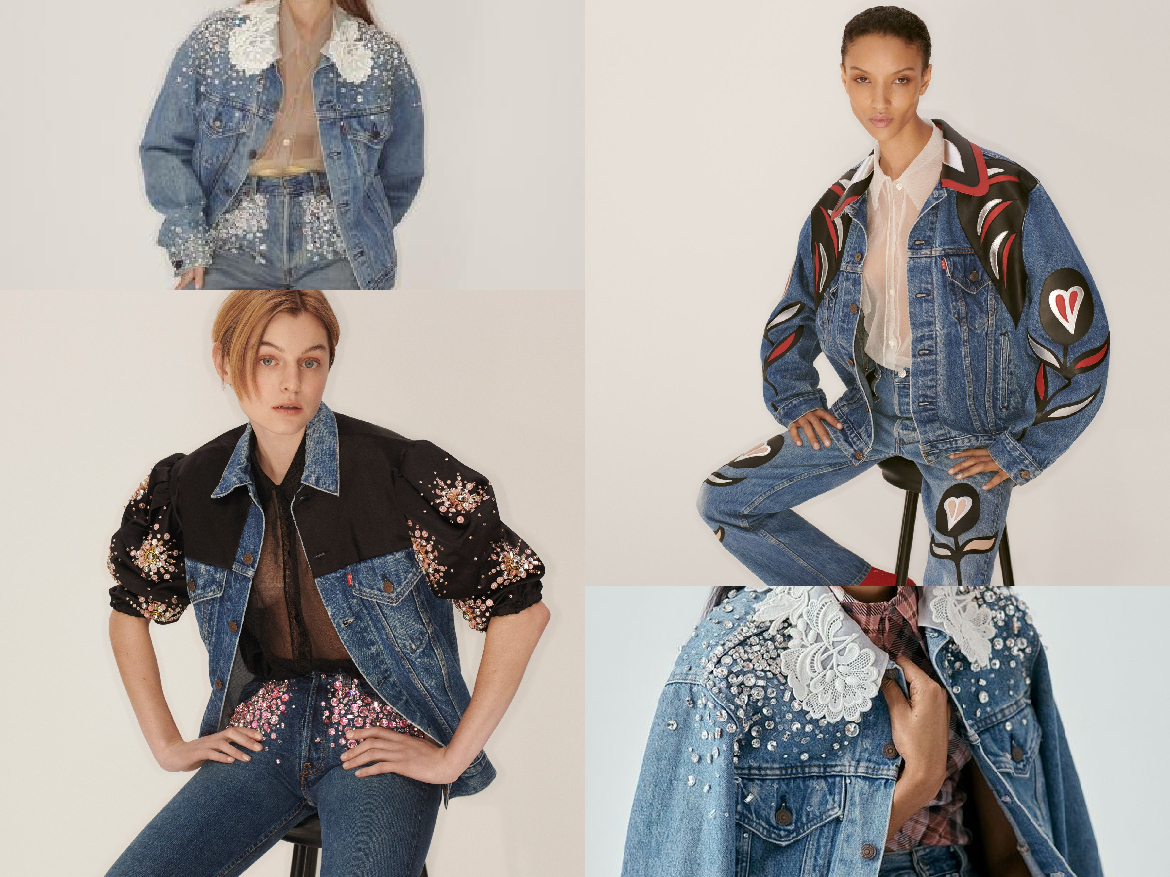 The Upcycled by Miu Miu x Levi's capsule theme features:
Levi's® iconic designs, including the MADE IN USA men's 501® jeans and Trucker Jackets, are updated in true Miu Miu fashion personalized with hand-embellishments flowers, pink-colored gems, crystals, pearls, and art- deco leather patches.
Men's 501 jeans come full-length, or cut-off at the thigh.
The trucker jacket boasts contrast detailing on the shoulders with reworked puff sleeves and frilly white lace collars.
Denim pants are decorated with leather and silk pieces.
The final touch of this capsule is a Miu Miu carrier bag featured with the Levi's logo
"No two pieces in the collection are the same. Reimagined through the Miu Miu lens, the lives of garments worn and loved in the past are extended, refreshed—renewed," the fashion house shared in a statement. As each piece is uniquely personalized, pricing varies from $980 up (an allover embellished look was noted as $5,800) 
Sustainability is expensive! The whole idea behind recycling is to re-use existing resources and significantly reduce the burden on the supply chain and environment and we feel that this is the highest form of sustainability. But as with all other efforts, these products cannot remain like showpieces – works of art; which are more adored than worn. True recycling will emerge when it is able to create products that compete with existing product lines, will be in volumes, and beat them on the price front as well. Nevertheless, such efforts need to be appreciated as the first mile of a long journey! 
In addition, the refashioned vintage collaboration will be available in limited quantities — 1,000 pieces distributed worldwide in the three original silhouettes. The collection has tapped Gen-Z icons like The Crown star Emma Corrin and models Lila Moss and Georgia Palmer to be the faces of the campaign.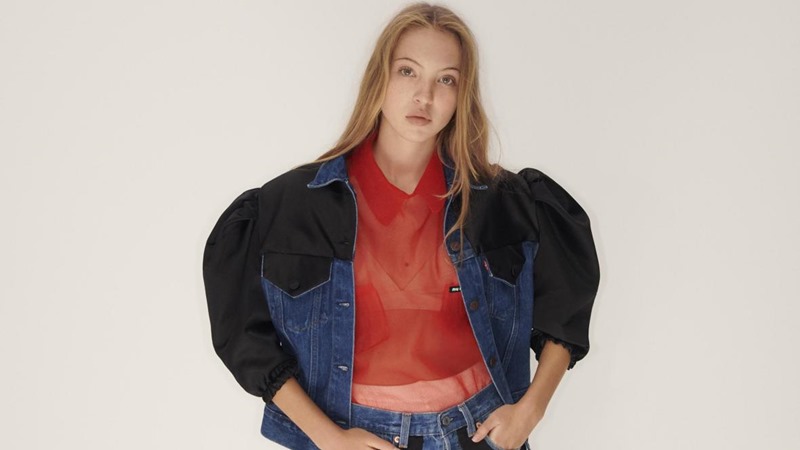 "The Upcycled by Miu Miu x Levi's collection will first be unveiled at London Selfridges & Shanghai IAPM. Then it will be available to shop on Miu Miu's website and in 18 selected Miu Miu stores from May 24 to June 6.
—————————————————————————————————————————————–