Nicolas Prophte, Vice President Of Sourcing, Production, and Innovation of Tommy Hilfiger(PVH) spoke to Sandeep Agarwal- Founder of Denimsandjeans on the Sustainability Targets In Tommy Hilfiger. The talk was streamed at the Sustainable Interplay Denimsandjeans Virtual Show on November 23.
PVH is one of the leading clothing retailers and a company that has been very active on the sustainability front. They are not only signatories to Fashion Pact but also have supported the Paris climate agreement, besides there are many sustainability targets that they have already achieved and are on course to achieve many more.
Here are some important points which were made by Nicolas Prophte during this conversation .
The progress on some of the key targets especially related to MATERIALS in 2020
We have some very clear goals for 2025 and this is part of the the strategic roadmap, we call it MAKE IT POSSIBLE. In terms of sustainability globally, we have two main metrics . One metric is regarding fabrics because we believe there is a huge work to be done on fabrics so we are focused on one very simple KPI. We call it the fiber post consumer recycle cotton. I think we are going to develop a little bit more circularity but we believe the best sustainable fiber is not virgin cotton, it's recycled cotton, so yes, we are having a clear roadmap.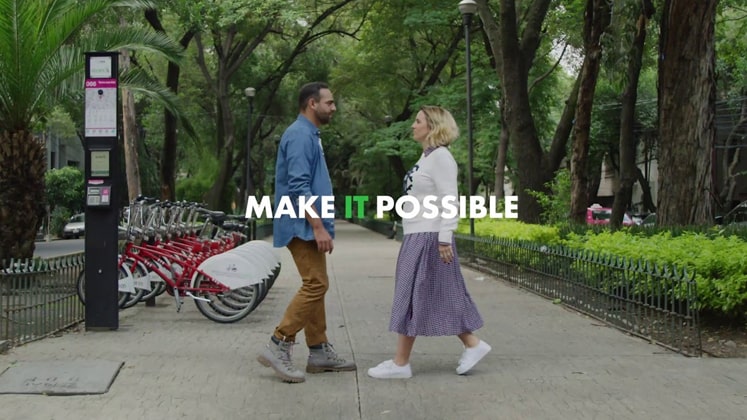 We try to make it simple a very complex environment with two metrics, one metric is focused really on mills and fibers because we believe there is a lot to be done there and this is so, this is a blend of post-consumer recycled cotton fiber, we believe that the best sustainable cotton is the one that you don't grow, it's the one where you reuse from the waste. We have a metric specific on the denim mill with 20 percent minimum post-consumer recycled cotton fiber in our blends, in our fabrics . So for that, we have two-time windows; we have 2020 and 2021 with 1 million pieces of jeans made with this blend and for 2025 so a little bit further it would be 3 million pieces . So we really believe this is a scale innovation and this is something we can scale it and to be very honest we are already a little bit ahead of the game because in terms of the percentage , we are accelerating .
The second KPI for us as a metrics for the sustainability vision, it's the laundry side. After the fabric, we are implementing and we have already since years now we call it a LOW IMPACT washes This is how we could put the pressure on the laundry to minimize water consumption , energy, time , carbon footprint , chemicals etc.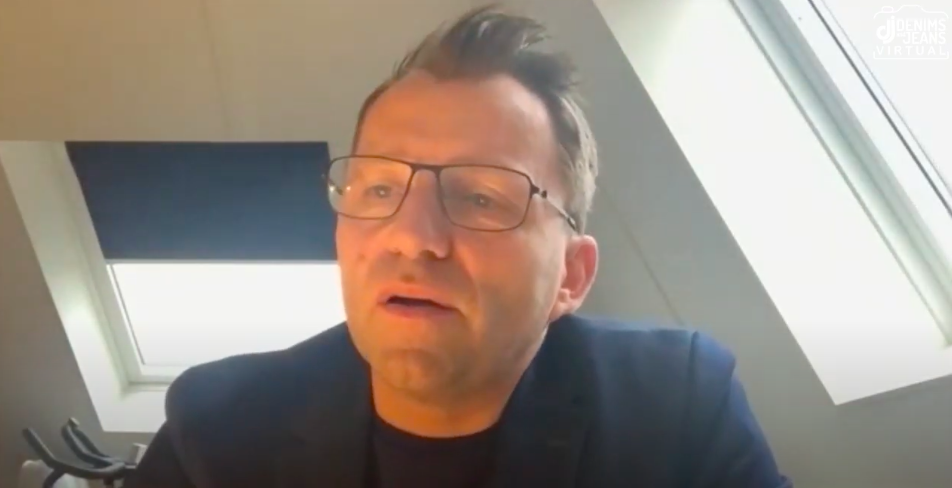 We have some clear goals we want to have for Tommy Europe, 50% of all our jeans are LOW IMPACT wash for 2021, and for 2023 it will be global, so when I say global it will not be including North America but also Asia. So here again we are a little bit ahead, I think for Europe we are already at 60- 65%, so the laundry is reacting also very quick and it's all about creating a clear goal and target with your supply chain and also to have a tool to measure the progress.
Recycled Cotton For Tommy Stands For ?
It's post-consumer recycled cotton. To be honest, before we played a little bit with pre-consumer because I think in terms of waste and there is also a hierarchy, pre-consumer is easier and I think we should not forget the pre-consumer because we learned from pre-consumer to scale the post-consumer, of course, post consumer is a little bit more challenging because there is this all this value chain of getting waste sorted out engaging recyclers . There is all dynamic also to engage there, it's not easy what we try or what I try to engage with the mills, it's a step by step to become vertical.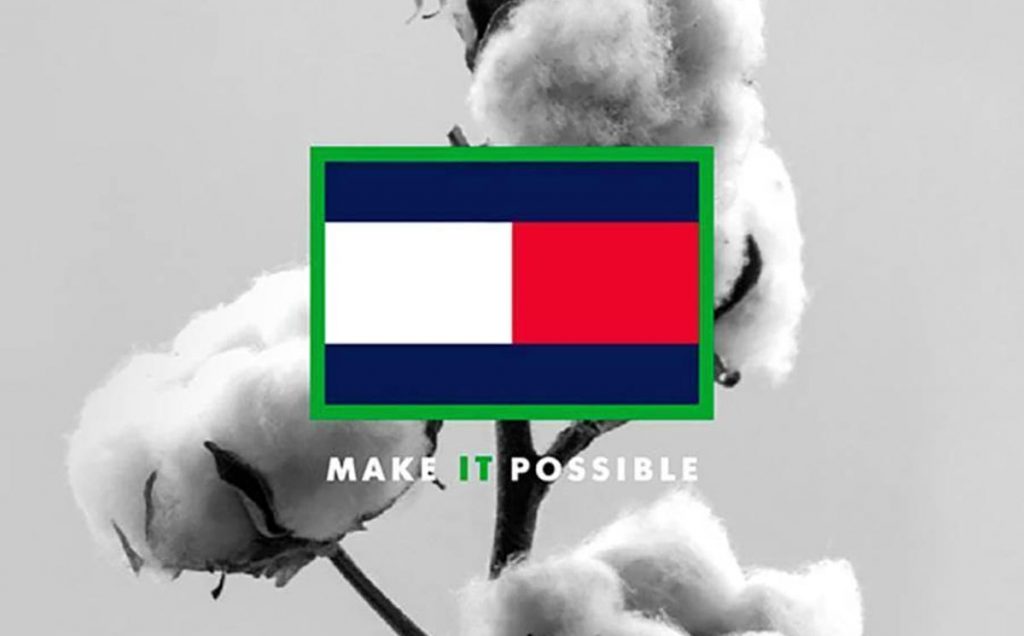 I think for a mill today if you really want to nail it down that you have a high quality of post-consumer recycled fiber you need to control the waste, you need to control from the origin of your sources and I think this is what we try to engage with our partners.
Other steps are being/ to be taken to achieve Circularity and About Tommy For Life?
I think we need to have a clear definition of what Circularity is for us? What are the principles? I think we have two-three principles for circularity in PVH: it's designing out of waste so, in a way post-consumer recycled cotton is part of these buckets, I think there is another dimension – designing for longevity and durability, how we could extend the product life, I think it's important also for environmental impact, I think it's also crucial and of course also designing, thinking the end of life of the product and how we can upcycling it or downcycling or whatever we can do with it.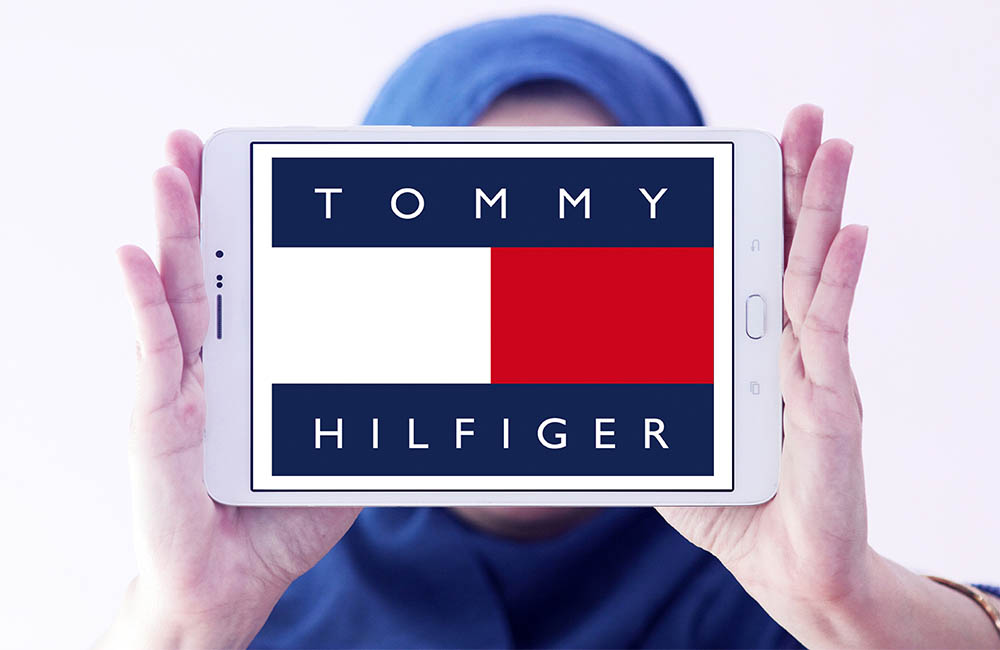 I think these three main principles that we can work with and we can never forget that's something important, that's more personal thought, we cannot sacrifice sustainability because of Circularity we have to do at the same time we don't have to engage non-sustainable process for Circularity economy that's why we need to be careful but this is important and we also we engaged recently also a new initiative with Tommy for life it's more how we can reuse old garments how we could redesign , re-manufacture and re-inject in our collection . I think resell , reuse , re-manufacture and re-put in the market, it's also a very important topic and this Tommy For Life platform is going to be for us a kind of learning process . How we can do it, how we can scale it, also I think scale also is going to be very important here.
We're experimenting but I think it's another way to engage with the consumer with these re-remanufacture or redesign or reuse so I mean already this good progress on this Tommy for life and we launched it very recently because we launched officially internally on October 1, so it's only a few weeks. We have a full team dedicated to that with the strategy and now we are pioneers and we are checking how it goes but I could tell you more results in a few months to give you some insights.
Alternative Sustainable Fibers
We are experimenting with Hemp – its more sustainable than cotton. But we need to know where you buy the hemp and you need to go closer to the farmer . We are experimenting on how to create more cottonized hemp in our products and try to scale it up. But its not easy. So, Hemp is one good and some recently cellulosic fibers that are coming up . But we need to study and see how it comes out but for us scale is important.
Impact of COVID 19 On Sustainability Goals
COVID had been challenging for many of us and had disrupted the whole business. Covid could have been a kind of distraction meaning that we could skip the sustainability goals and go back but I think it had the contrary and I think it had been an accelerator and we realized probably we need more than the business metrics . I think they are important we need to sort it out we need to solve problems but I think we realize also a kind of introspection work as a brand or as a person that we need more meaningful collection, a product with purpose or purpose towards the environment purpose for the people how we impact, also the planet, the environment, the people working in this industry I think we realize this is getting more and more important so I think for us it has been an accelerator, not a break.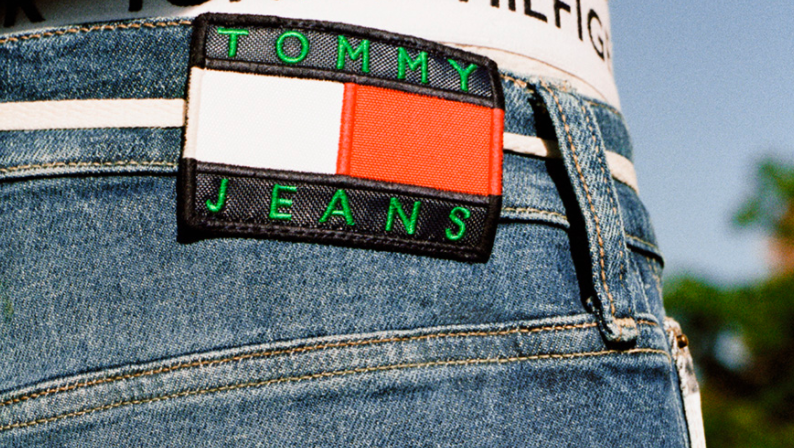 It's now the momentum to push the pedal and to go for the next step so there will be and there is full awareness and a full commitment from top management into Hilfiger, we know this is something that is going to drive and inspire consumers but also associates in our company supply chain partners. There are pre covid situations and post covid situations and after COVID, it's a complete change of the fashion industry and we have there is no other way . We have to make it happen. it's going to take time but I think our role is to build the right steps, the right roadmap to transform this industry for a better one and step by step also to communicate to the consumer our little achievements I think it's good to engage the consumer that if they buy a product that's been made in the best practice they contribute to the journey and I think contribution from associate partners, supply chain and consumer is the best game that you can play.
Check out the complete interview at this page .